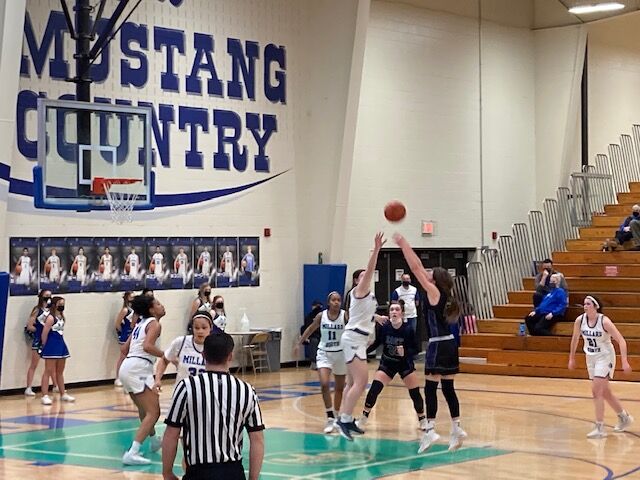 It wasn't pretty, but Bellevue East coach Brittany Wilson didn't care.
Her Chieftains are moving on to the district final.
In a low-scoring A-6 semifinal Tuesday night, visiting Bellevue East defeated seventh-ranked Millard North 30-24. The victory puts the 13-10 Chieftains one win away from their first state tournament berth since 2014.
"Defense wins games," Wilson said. "That's one of the best defensive efforts I've seen in a long time."
The Chieftains trailed 7-6 after the first quarter but led 17-12 at halftime. Bellevue East then hit three quick baskets to open the second half, and the Mustangs were unable to catch up.
"We never want to get too high or too low," Wilson said. "We also want to start each quarter strong, and we did that in the third."
Consecutive 3-pointers by Baylee Egan and Mya Skoff and a layup by Riley Jensen extended the Chieftains' lead to 13. Millard North got within two points late in the game but fell short.
"We've got a lot of new faces this year and I think nerves played a part," Mustangs coach Chris Paulson said. "We just couldn't get the shots to fall tonight."
Bellevue East wasn't exactly lighting it up, either. The Chieftains were scoreless from the seven-minute mark of the third quarter until Egan scored on a putback with three minutes left in the game.
Yet somehow Bellevue East was still ahead.
Despite playing against the taller Mustangs, the Chieftains held a 41-28 rebounding edge. Egan led the way with 13, and Jensen had 10.
Wilson said Egan's contributions, which also included steals and blocked shots, shouldn't go unnoticed.
"People don't understand how good she is," the coach said. "She's undersized, but I think her impact was the difference in the game."
Skoff led Bellevue East with 10 points while Jensen scored seven.
Kaylee Kessler scored eight points for the 14-9 Mustangs, who probably will fall just short of snagging the lone Class A wild card to state.
"We were 9 for 43 from the field and 5 for 15 from the free-throw line," Paulson said. "The girls are upset, but it just wasn't our night."
The Chieftains will advance to play at North Platte for the A-6 district title Thursday night.
"We're just taking it one step at a time," Wilson said. "It's been a long time since we've gotten to this point."
Bellevue East (13-10)......6  11  8  5—30
Millard North (14-9).........7    5  7  5—24
BE: Hattie Baird 3, Riley Jensen 7, Mackenzie Reimer 4, Mya Skoff 10, Baylee Egan 6.
MN: Darian Winkelbauer 3, Kayla Preston 4, Callie Ott 2, Megan Chambers 3, Mya Sohl 1, Kaylee Kessler 8, Sidney Anderson 3.
---
Celebrating past All-Nebraska basketball teams
Photos: Celebrating past All-Nebraska basketball teams
2021: Showstoppers
2020: The Legion of All-Nebraska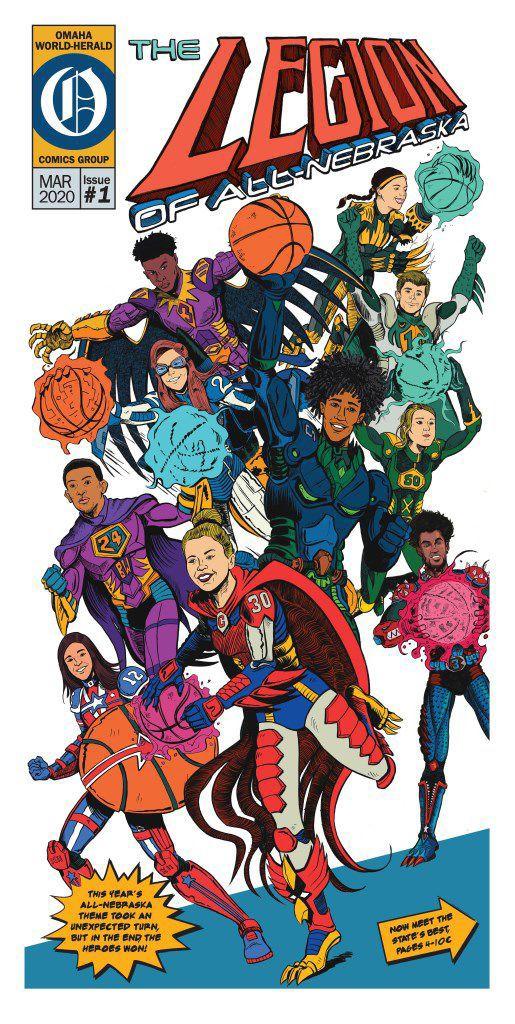 2019: Masterpiece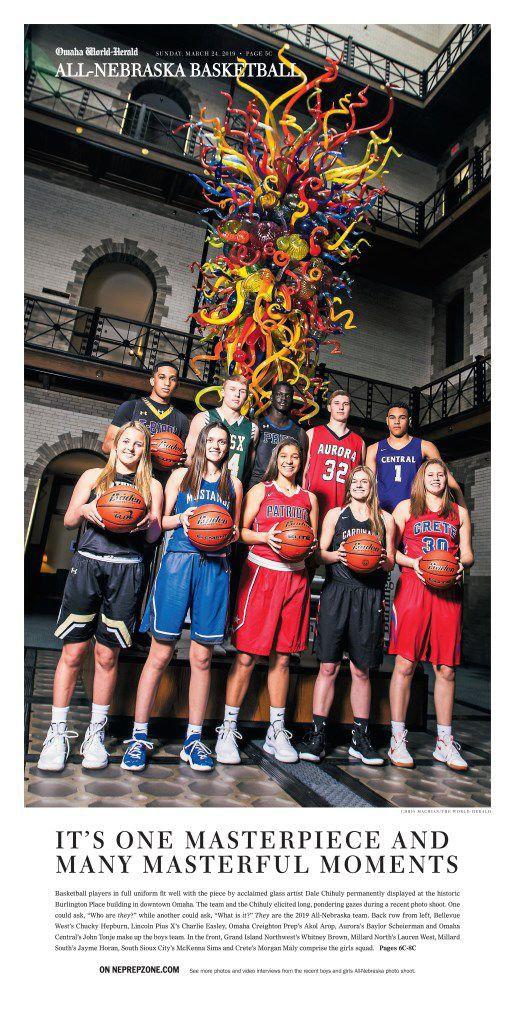 2018: Monumental
2017: Royal Court
2016: Hang Time
2015: Shooting Stars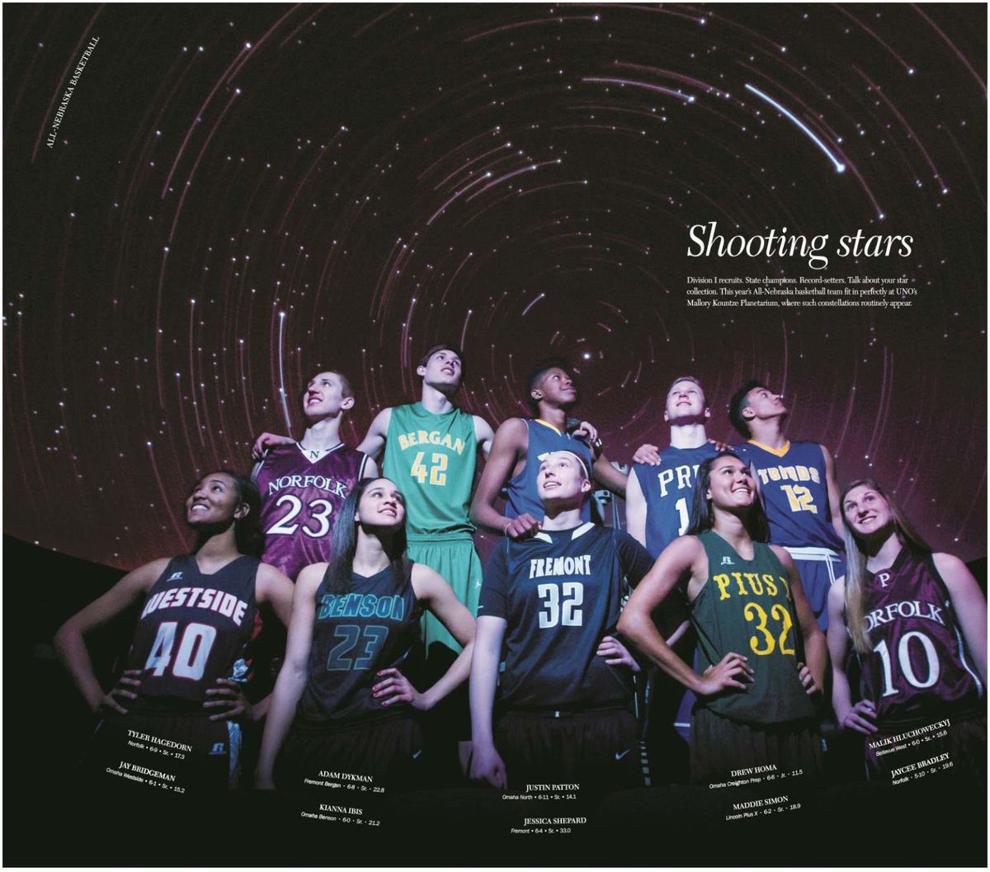 2014: Full-court Press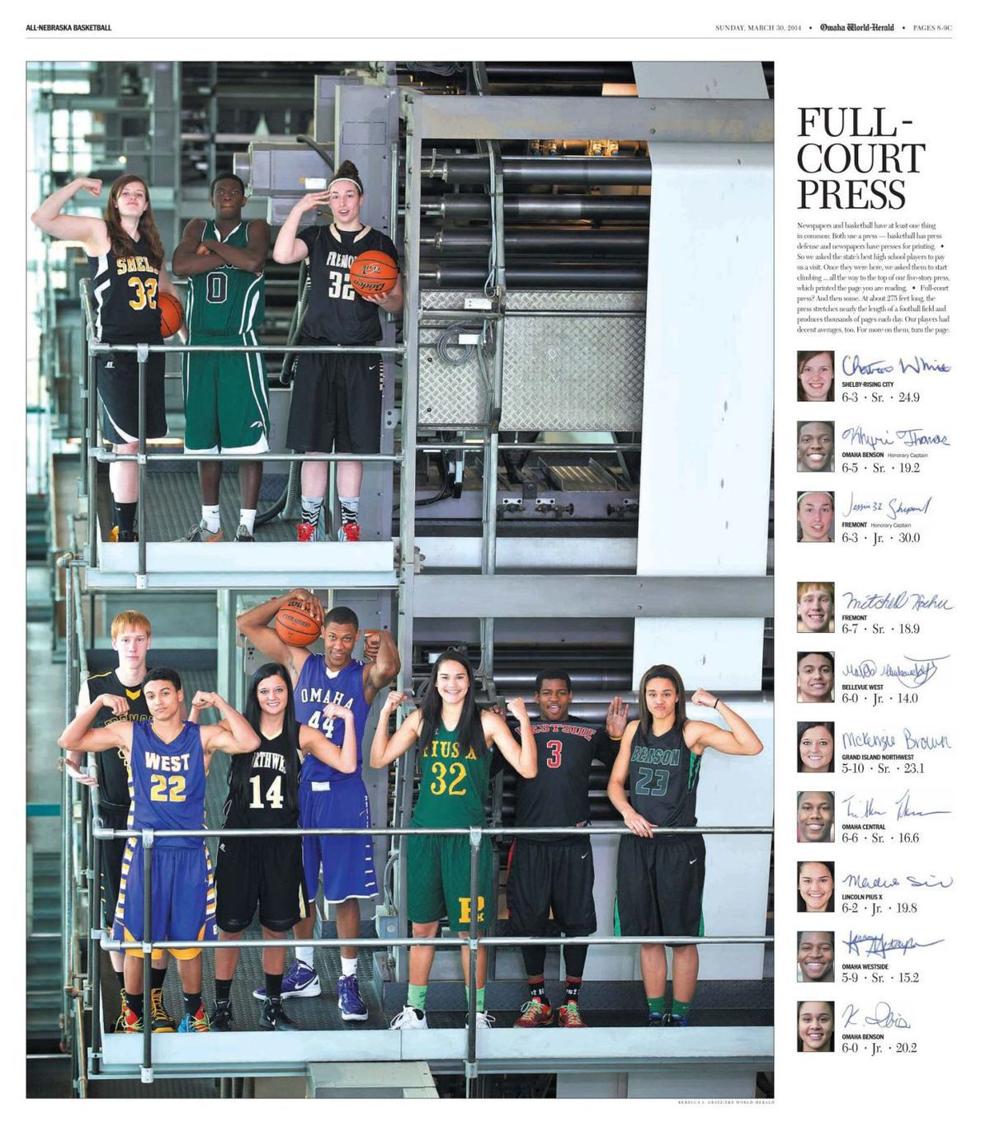 2013: All-Shake
2012: Old School
2011: Showstoppers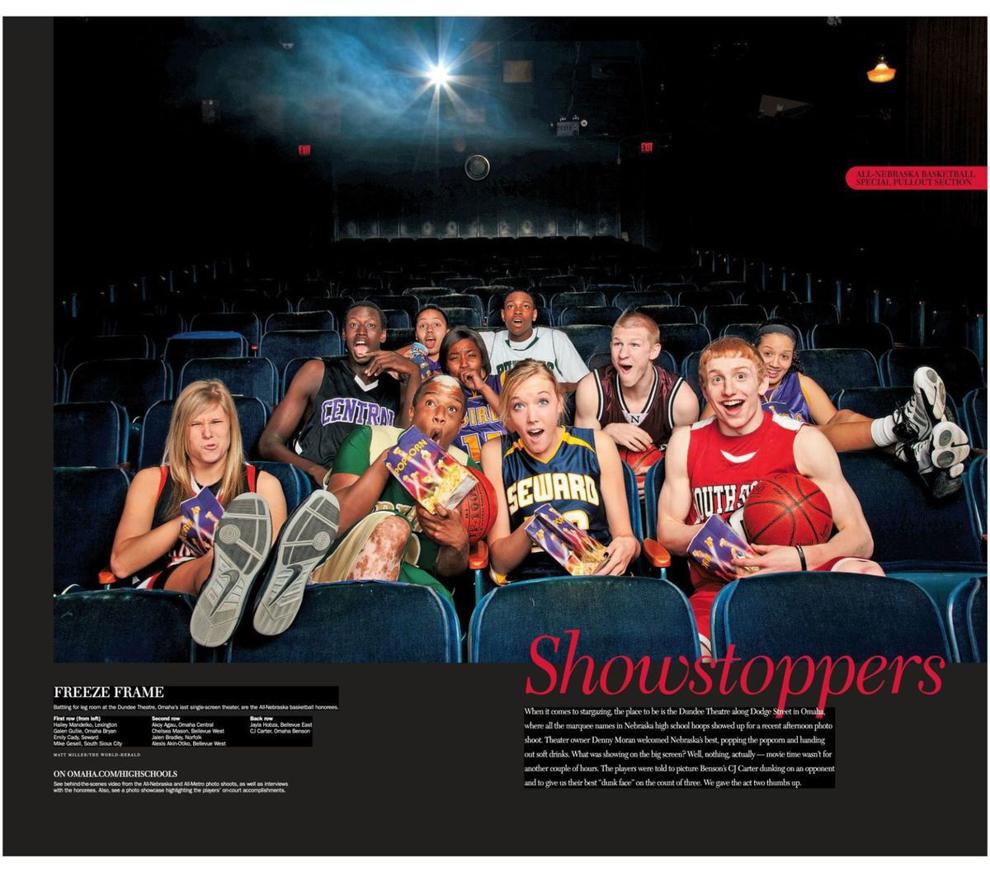 2010: Good to the End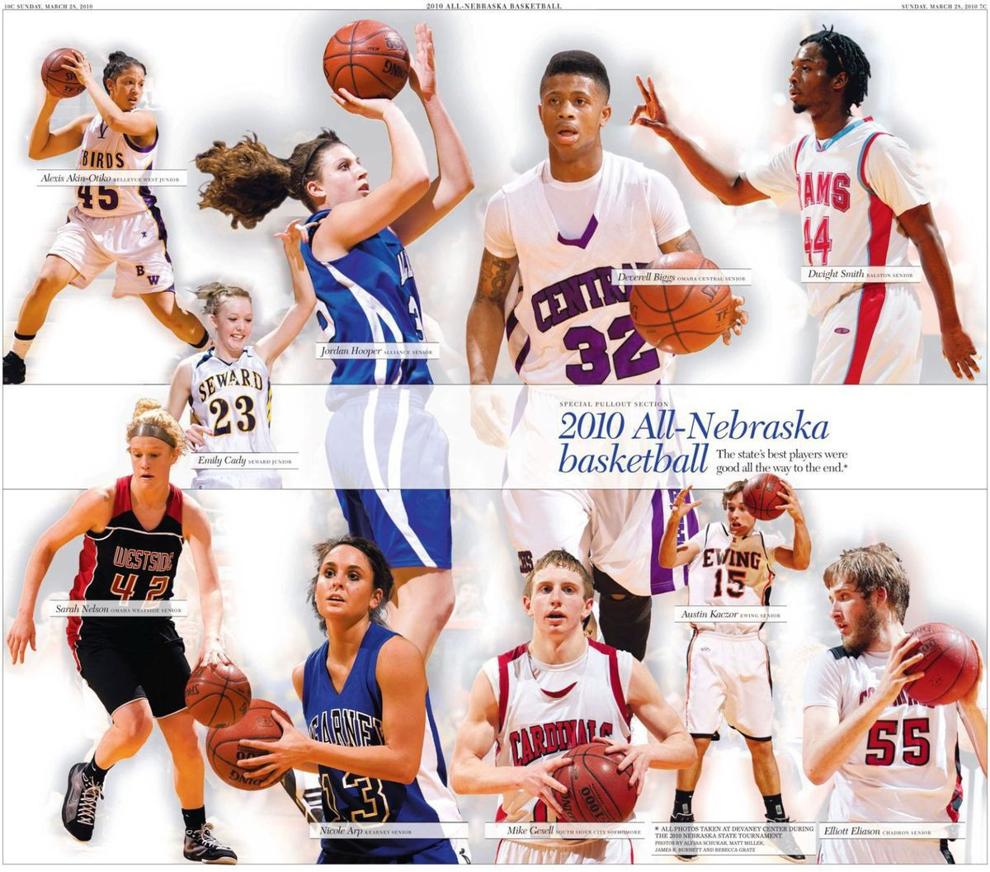 2009: From All Directions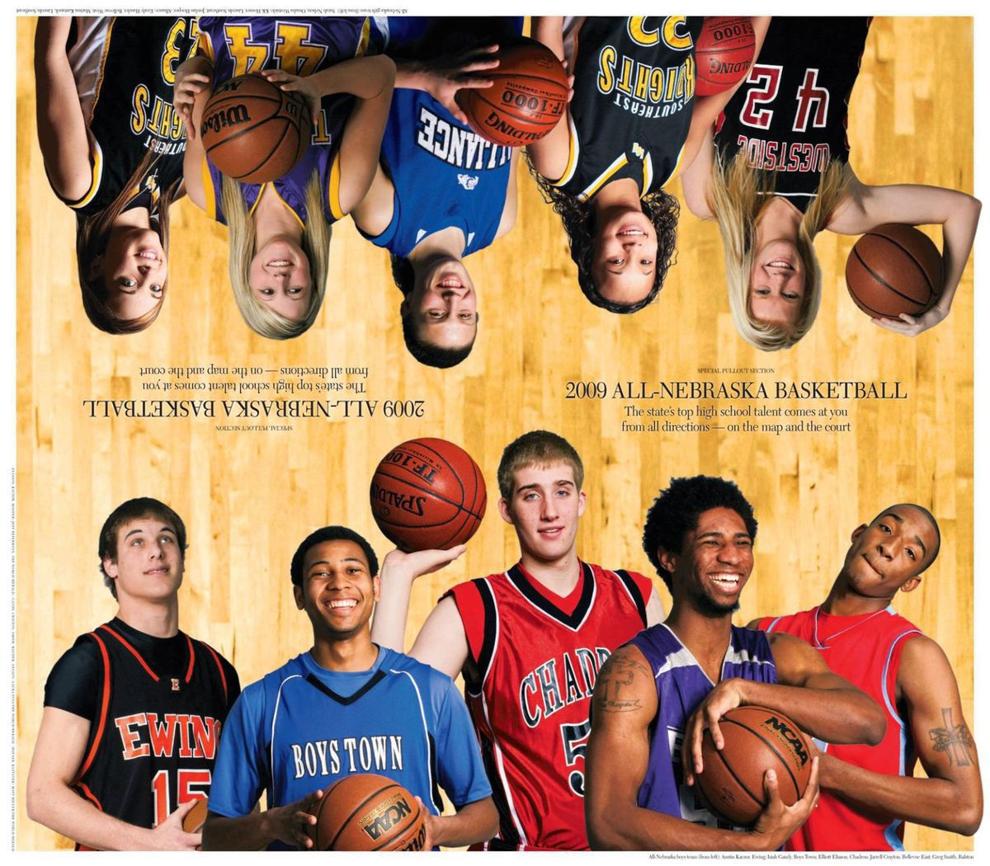 2008: Rare Collection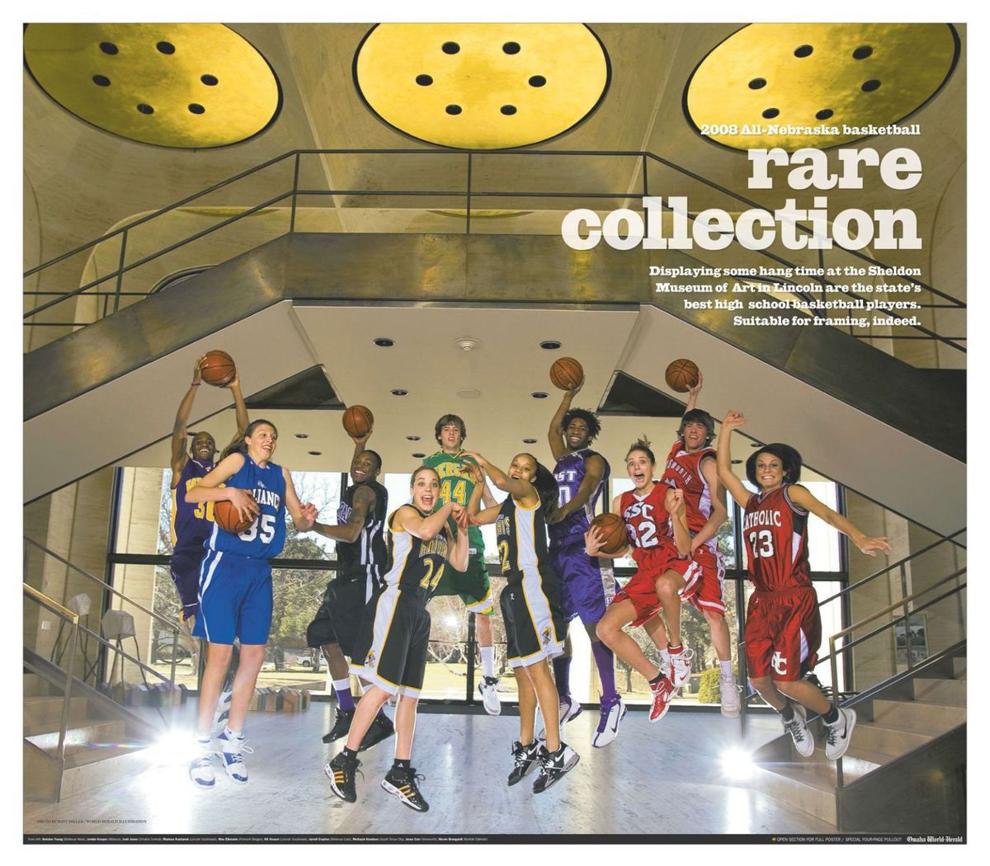 2007: Big Game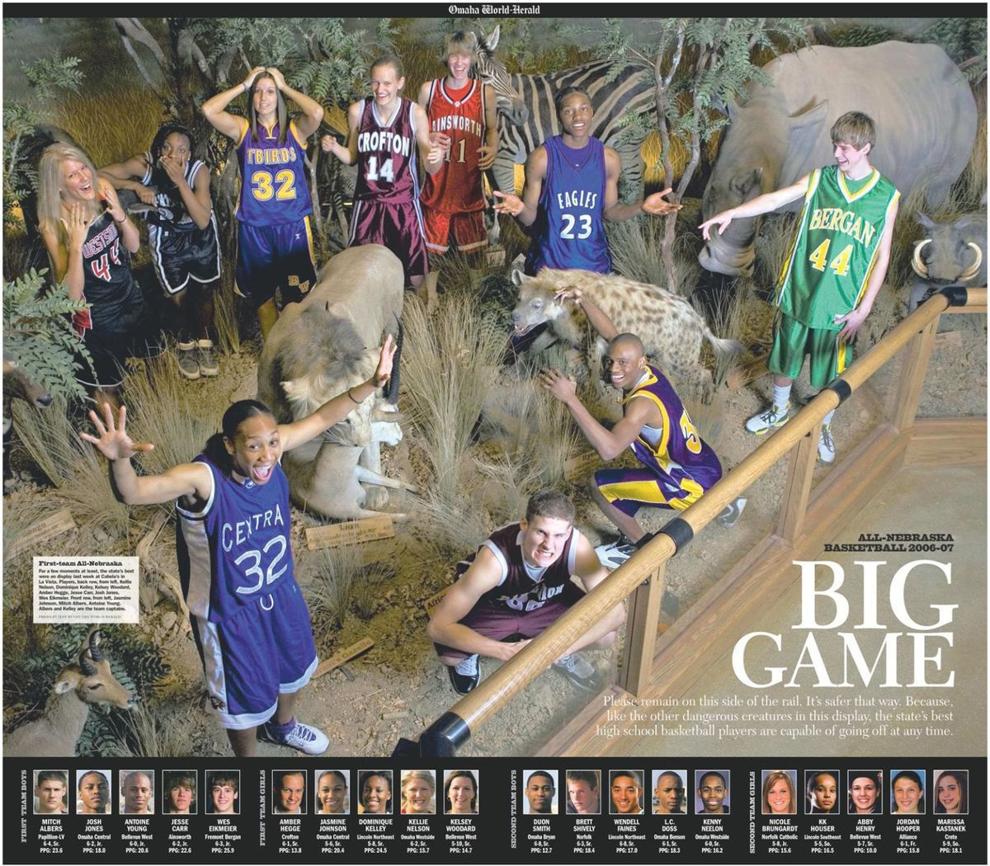 2006: A Cut Above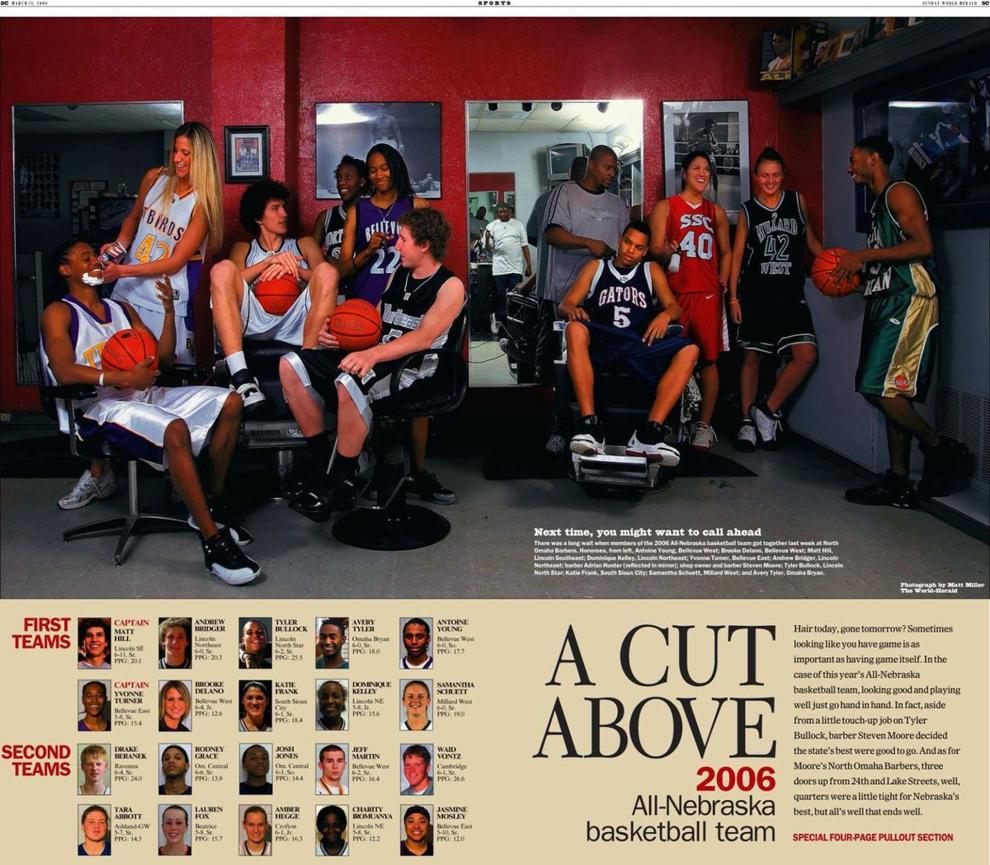 2005: All-State Oasis