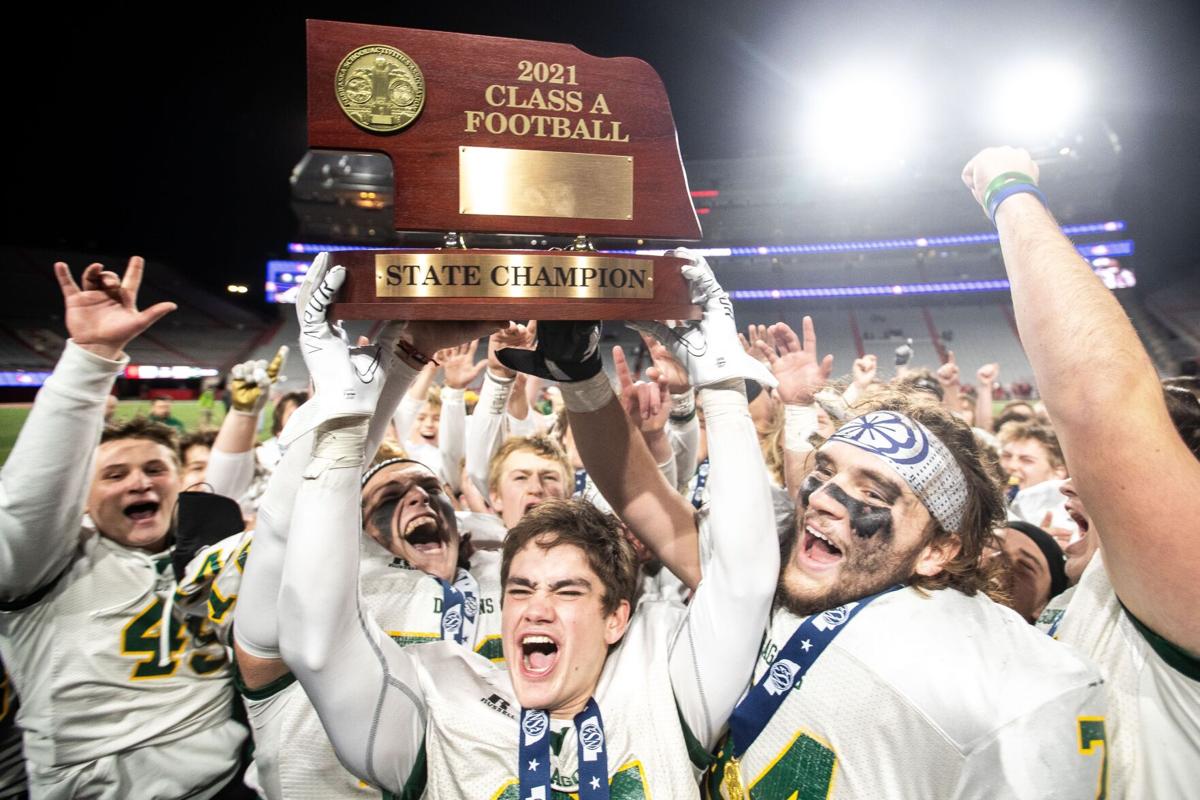 LINCOLN — Gretna held tight, and it's the Dragons' goal-line stand, not Omaha Westside's drive, that goes down into school lore.
The Dragons preserved their 7-3 victory over the defending state champions for the school's first title in football in their first finals appearance.
With 30 seconds left, Westside was on the verge of a miracle finish, directed by a sophomore in the final 3½ minutes and with a disputed catch adding to the drama. Officials let Grant Guyett's catch at the Gretna 1 stand following a long review.
But then Westside's play-calling became baffling. On first down, Dominic Rezac lost 2 yards. On second down, the Air Force pledge fumbled a direct snap and fell on the fumble at the 11 for an 8-yard loss.
On third down, after a timeout with 12 seconds left, Gretna was called for pass interference at the goal line. The penalty in high school ball is 15 yards, or half the distance to the goal line, so the Warriors had third down from the 6.
And when Dragons defensive back Connor Edwards hurried sophomore quarterback Anthony Rezac into overthrowing two receivers in the end zone, the drive was dust — so was Westside's 24-game winning streak — and the dream came true for a school that is in Class A for only the fourth year and never made it past the semifinals when it was in Class B.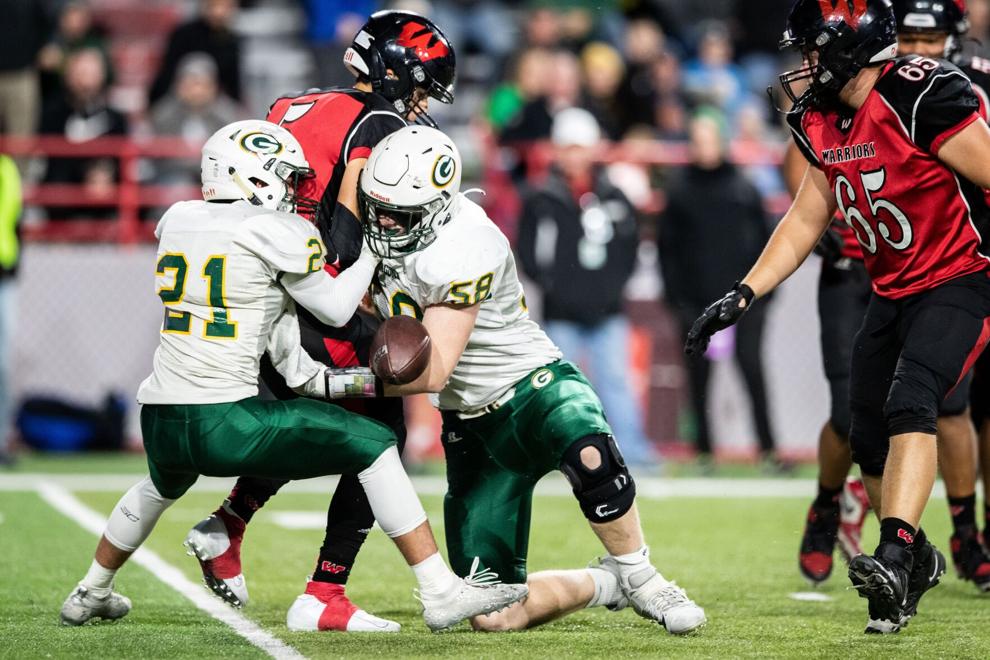 "This means so much. I'm so excited for our seniors,'' said Gretna junior quarterback Zane Flores.
He threw for 320 yards and scored the game's only touchdown on a 1-yard sneak with 6:07 left. It followed a 53-yard pass play to Joe Roll, the wide receiver's third long catch of the game.
"They made a helluva play for us,'' Gretna coach Michael Kayl said.
The Dragons had better field position than Westside in the first half, moved it better and yet were scoreless. Special-teams miscues — a field-goal try blocked by Westside's Isaac Richard and a mishandled punt snap — didn't help the Dragons. Nor did an 18-yard punt into the wind that gave Westside field position near midfield for its final possession.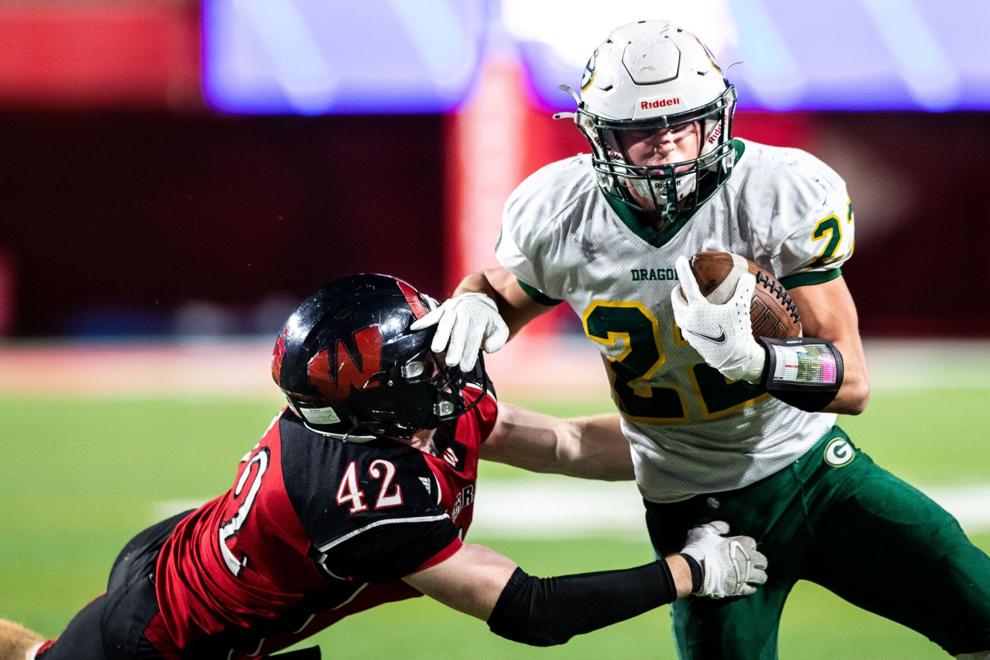 Westside, which got a 26-yard field goal from Tristan Alvano in the second second quarter, ran for only 48 yards. Anthony Rezac threw for 225 yards.
Gretna's defense held up mightily after giving up nearly 600 yards to Lincoln East in the first round. It allowed only one touchdown, to Elkhorn South, in the final three playoff games.
It beat Elkhorn South 14-7, reversing its only regular-season loss, then shut out playoff darling Omaha North, the 16th seed, 34-0 in the semifinals.
The final was the lowest scoring since 1979, when Westside was on the short end of a 7-0 loss to Lincoln East.
Gretna (11-1)....................0  0  0  7—7
Omaha Westside (12-0)....0  3  0  0—3
G: Zane Flores 1 run (Cameron Bothwell kick)
Rushing: G, Flores 9-22, Mick Huber 7-15, Dom Sedlacek 1-4, Joe Roll 1-0, Caden Ruff, 1-minus 9. OW, Jahmez Ross 11-26, Dominic Rezac 13-26, Anthony Rezac 8-minus 4.
Passing: G, Flores 28-42-1 320; OW, A. Rezac 17-32-1 225, Caleb Benning 0-1-0 0.
Receiving: G, Roll 11-207, Tyson Bognowski 60-46, Huber 5-42, TJ Silliman 4-14, Brayden Chaney 2-11. OW, Grant Guyett 5-64, Benning 4-36, Carter Hogan 3-43, D. Rezac 2-46, Ross 2-17, Cade Reeser 1-19.​
---