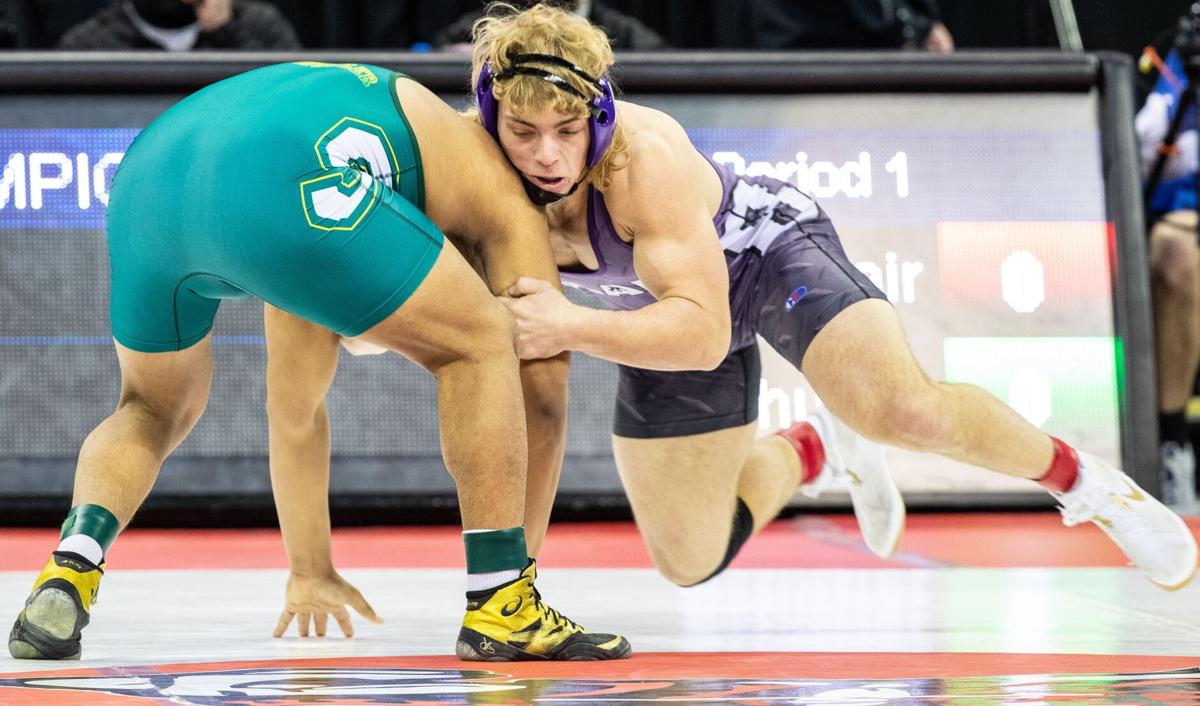 There may not be another person at the state tournament more thankful for a season than Dexter Larsen.
The Blair senior has lost as much mat time as he's logged in his high school career.
"We're super fortunate that this can even happen right now," Larsen said Friday after reaching the semifinals. "So (I'm) just taking every opportunity I have and making the most of it."
After missing his first two seasons with thumb injuries on each hand, it's not surprising that he's got an appreciation for the grind.
Larsen, sporting a flowing mullet, is 50-0 and unanimously ranked No. 2 at 195 pounds in Class B. He's one win from a potential barn-burner championship against fellow unbeaten Lathan Duda of Broken Bow.
And he's got a secret weapon in his corner.
Four-time state champion Will Schany is back from the University of Virginia for the year and has been a volunteer assistant for the Bears.
"I wouldn't be the wrestler I am without him," Larsen said of Schany. "Not just the moves he shows us and all the technique we learn from him, but just being able to wrestle with him and feel different positions. It's amazing how much it's helped all of us. Super grateful."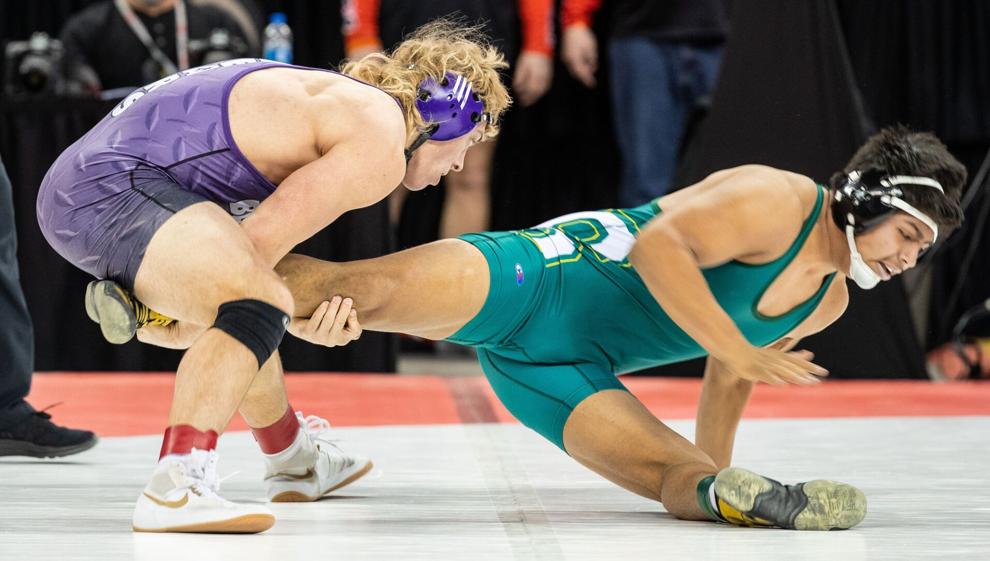 It's no exaggeration to say Larsen is being mentored by his idol. Larsen dressed as Schany for Halloween a few years ago, sporting a curly wig and football jersey.
And what color was the wig?
"Orange, of course," Larsen said.
Schany got a good laugh about it Friday, saying he's just as thankful for the opportunity to coach as Larsen is to learn.
"Sometimes you don't realize the impression you leave on kids in a younger grade," Schany said. "That's what it was all about back then and it's what it's all about now. The reason I'm here is because you want to give back to the people that made you successful along your journey."
He has gotten a quick appreciation for the ups and downs that come when you can't always control the outcome.
"I want that experience of success for all of them," Schany said. "It's easy to be passionate about that."
After missing a medal by an overtime loss a year ago, Larsen looked every bit the part of title contender Friday.
The Wayne State football commit won his opener with a first-period pin, then controlled a 14-7 decision over Luke Lambert of Ashland-Greenwood.
Larsen gets Grand Island Northwest sophomore Victor Isele, ranked fourth by Huskermat, in Saturday's semifinal.
Win there and Duda, a returning champion and two-time finalist, could be waiting.
"I think it would be a lot of fun," Larsen said of the potential final. "My mindset for that one is going to be the same as it is for every other match: Be ready, mentally and physically prepare myself to wrestle as hard as I can for six minutes. I don't care who it is, I just want to give my all while I'm out there.
"I can't be mad at the result if i do that."
---
2021 Nebraska State Wrestling: Day Three