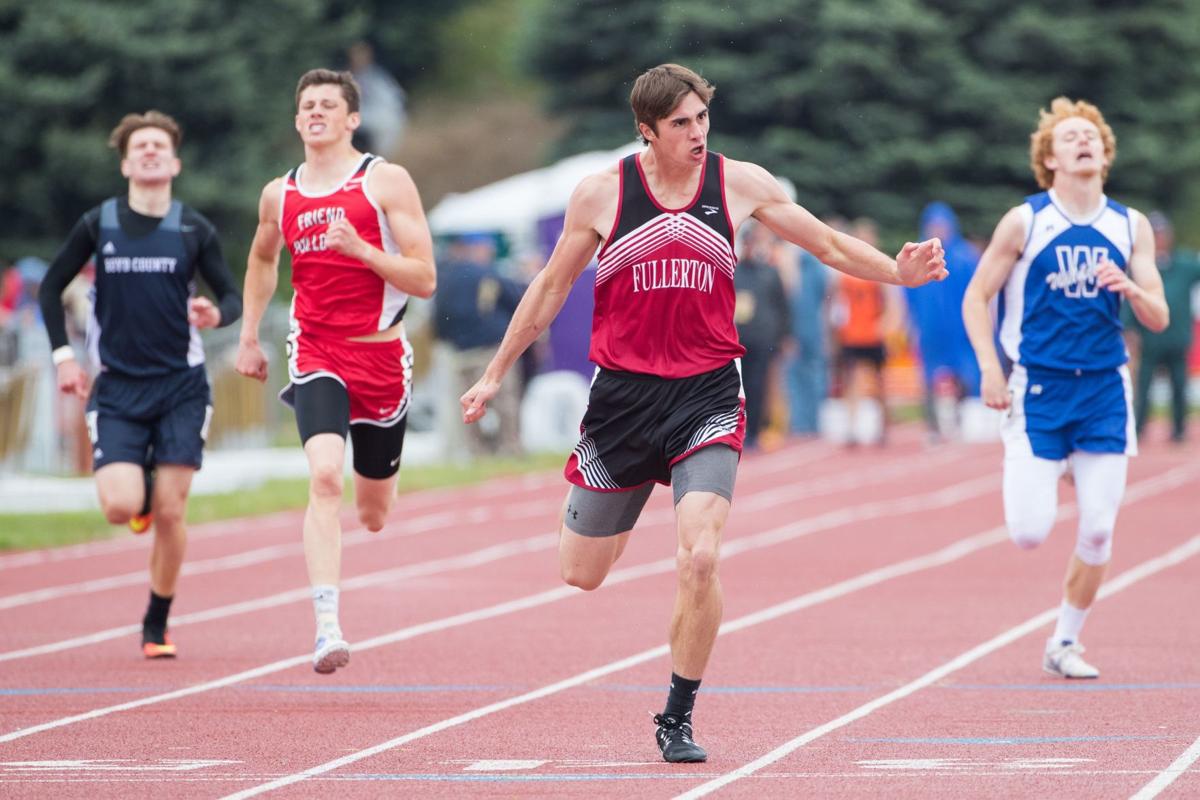 It was a good news, bad news kind of Saturday for Fullerton's Brent Wetovick.
The junior missed an all-class gold but won a pair of Class D titles in the 400 and 800 meters, setting a class meet record in the latter.
"When you can lay down a meet record in the 800 and come back with one of the best 400s in the state, how can anybody in their right mind not say we had a great day?" Warriors coach Ryan Haughton said.
Although he ran in the slow heat in the 800, Wetovick's 1:56.48 was good enough for a Class D state meet mark. The time trailed only Wesley Ferguson of Fremont and Franklin Shue of Millard West for the all-class gold.
"That's the race I put my heart and soul into," Wetovick said.
He followed it with a 50.64 in the 400, collecting his second medal of the day.
But Wetovick said he ran out of gas after that. He ran toward the middle of a 25-man field for the majority of the 1,600, a race he won last year. He finished eighth in the 200, his last event of the meet.
"Seems like I'm just not as young as I once was," he joked. "I just never quite got recovered throughout the whole day. The 400 and 800 took a lot out of me. I was really busting it in those.
"Trying for those times really took a toll on my body, I guess."
Haughton said he could see a different energy level in Wetovick after the first two races.
"His body language going into the 400 was perfect, it really was," Haughton said. "But going into the mile you could see he was drained, maybe even a little bit mentally."
It didn't change the way he and Wetovick view Saturday, though.
"It's easy to get spoiled when you've got an athlete like that," Haughton said. "It's a once in a lifetime type of day. Yeah, he would have liked to have four golds, but that's almost unheard of. We knew it would be a daunting task. We just came up a little bit short.
"In the history of this wonderful tournament, for him to beat the all-time 800 record (in) Class D, what more can you say? Just a wonderful day for him. I can promise he'll be back with vengeance and heart and guts next year, just like he was today."
Added Wetovick: "The best come down here and they lay down their best times down here. I didn't quite do that this year. It'll motivate me for sure in the offseason."
Sign up for daily headlines from NEPrepZone
Get a daily roundup of game recaps, player features and more in your inbox.
Photos: Day two at 2018 Nebraska track state championships
Champions were crowned Saturday during the final day of the Nebraska state track meet.