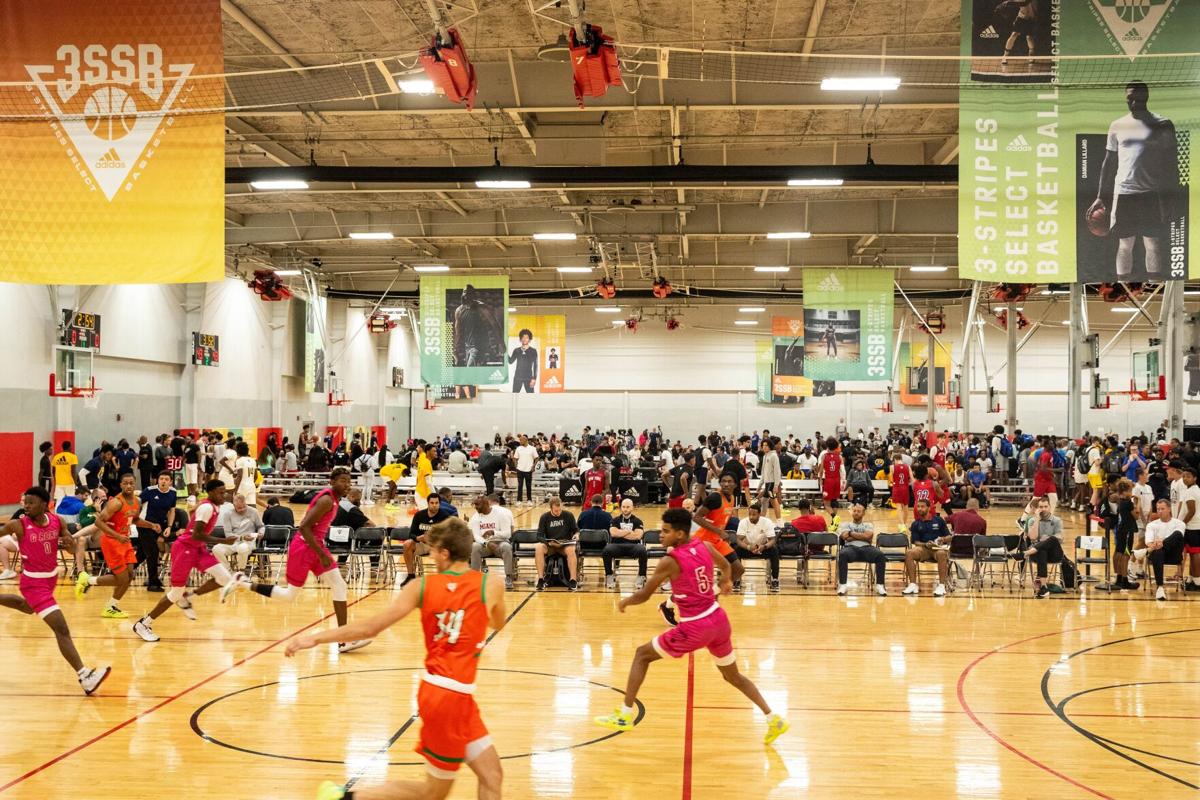 The highest-profile AAU tournament that the Omaha area's ever hosted was two days away, and Mitch Albers had to make an impromptu trip to a sporting goods store to buy courtside traction mats.
The gym was going to need a few more.
The Omaha Sports Academy coach took a few of those last-second trips this week. As did others.
One day before games began, volunteers met the Adidas-sponsored AAU teams at the airport to serve as local guides. And when the action was underway Friday and Saturday at Iowa West Field House, staffers were everywhere — using gloved hands to pick up empty water bottles after games, carefully panning video cameras back and forth to film the action and wiping sweat off the floor after players hit the hardwood floor.
Adidas hasn't yet announced future site plans for its annual AAU event, the 3SSB Championships. Company officials declined comment this weekend about their long-term logistical vision.
It's clear, though, that local organizers — coordinated by OSA — want to make sure Omaha and Council Bluffs remains in consideration.
"We're trying to do all the little things," said Albers, the former UNO player who's beginning his sixth year as a coach in the OSA system. "We're trying to do this the right way, and maybe do some unique things — just try to go over the top and tell Adidas thanks."
Perhaps it'll be the start of a new partnership.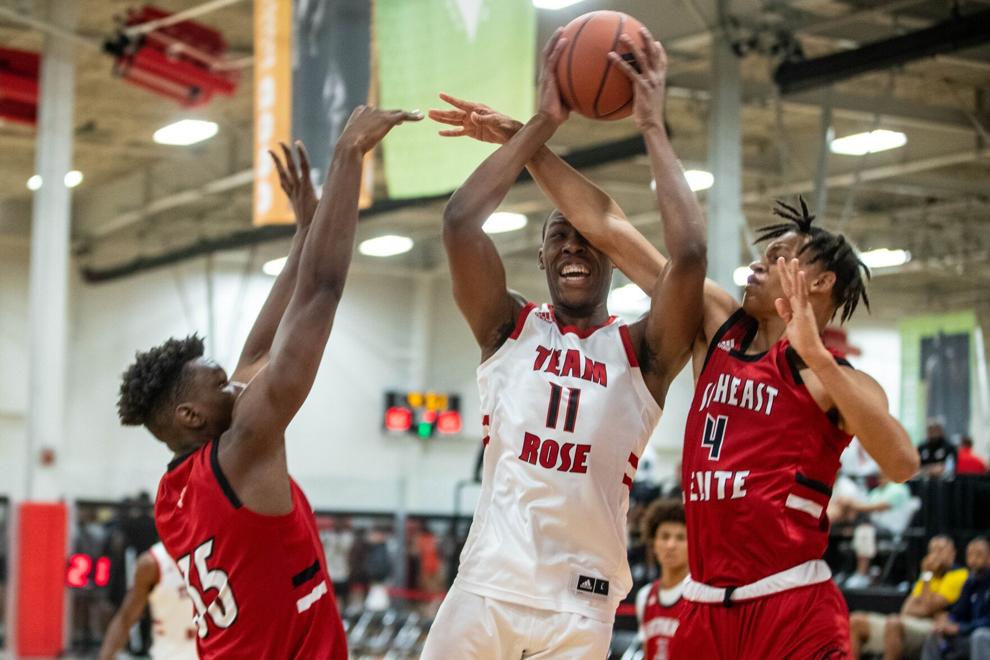 Nike's hosted its premier AAU event — the Peach Jam — in North Augusta, South Carolina, for the last 11 years. So it's not unprecedented to establish a permanent site for an end-of-summer tournament like the Adidas 3SSB Championships.
But this is a first for Omaha and Council Bluffs.
"These big-time events, it always comes back to the people," Albers said. "But that's the part that us at OSA are excited about. The hospitality. Just showing everyone what good people we have in Nebraska."
It definitely had a big-time feel Saturday.
Toronto Raptors guard Kyle Lowry watched courtside as his team, K-Low Elite, knocked off OSA's 16u squad 63-53. Then Lowry posed for photographs with kids in the Field House's entryway.
Longtime NBA veteran Mike Miller stopped by. Texas head coach Chris Beard was on hand. Arizona's Tommy Lloyd and Tennessee's Rick Barnes, too.
Michigan's Juwan Howard and Baylor's Scott Drew could both be spotted in the Court No. 1 stands for an afternoon thriller between OSA's 15u squad and the Arkansas Hawks.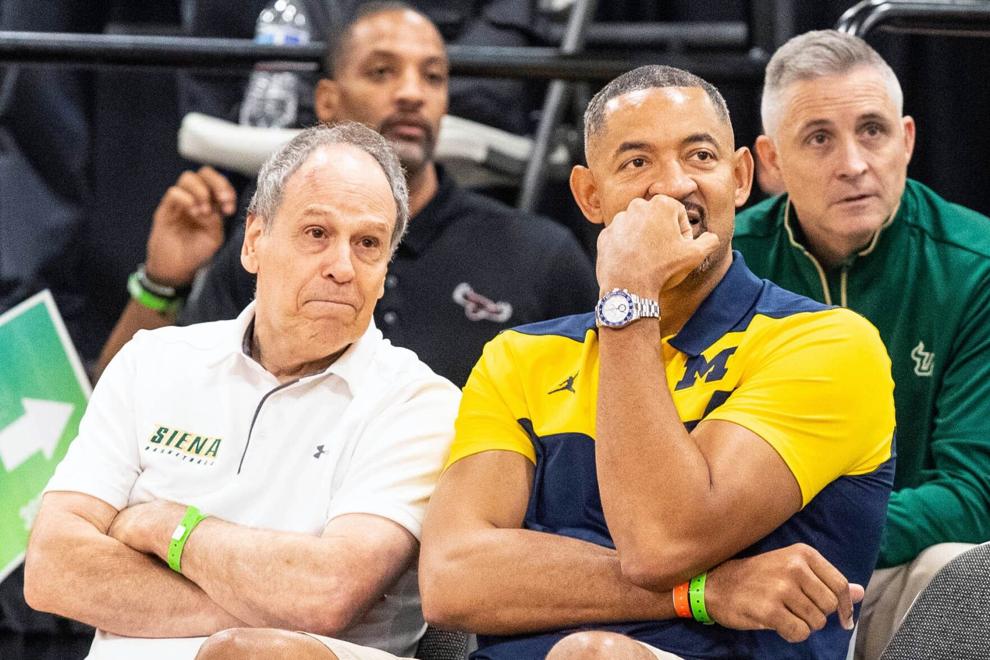 The Crusaders and Hawks went to double overtime — C.J. Mitchell (Westside) put the home team in front with a leaner but Arkansas' Dashun Spence made two free throws after an open-court foul was called with 0.6 seconds left.
OSA's 17U team was in action Saturday, too. It defeated Wildcat Select 77-71 but lost to Mass Rivals 73-52.
The games conclude Sunday when 17U, 16U and 15U champions are crowned.
More college coaches will cycle through. And more hoops celebrities are expected to make appearances. And the local staffers will be working to ensure Omaha leaves a positive impression on everyone involved.
"You've got teams coming from Indiana, Louisiana, the West Coast ... and they probably haven't been here before," UNO coach Derrin Hansen said before the event began. Hansen was watching from the sidelines Friday and Saturday.
"It's fantastic for the city."