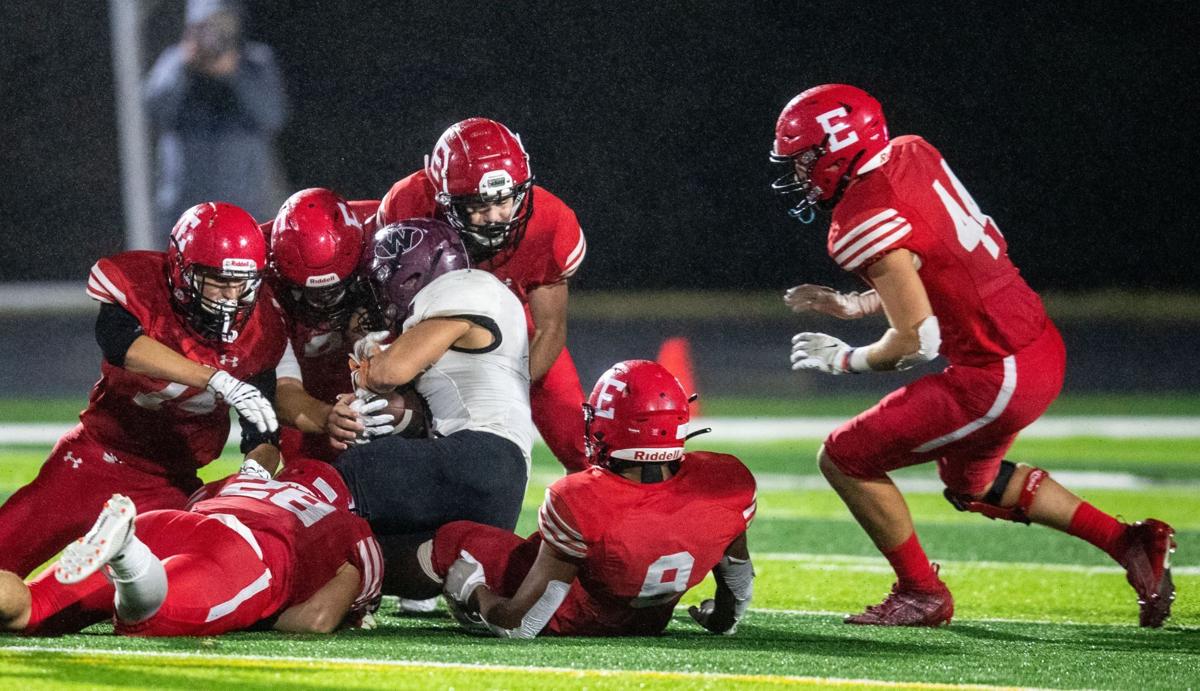 Elkhorn proved Thursday night that figuring out Class B this season won't be easy.
The Class B No. 5 Antlers rode a strong defensive effort to a 13-7 home win over No. 1 Waverly. Elkhorn, which was top-ranked in the preseason, won its second straight after losing its opener against Norris.
"I knew we had a decent team," Antlers coach Mark Wortman said. "We got better last week (a win over Omaha Roncalli) and I think we can still get better."
Elkhorn also might have caught Waverly at a good time. The Vikings were coming off an emotional 17-7 win over Omaha Skutt that snapped the SkyHawks' 27-game win streak.
The Antlers' defense held Waverly to 177 yards in total offense — 153 on the ground and 24 through the air. The Vikings completed just one pass for 5 yards in the second half.
"I'm extremely proud of our defense," Wortman said. "They've got a couple of guys who can run like the wind so to play like that was really something."
Those two Waverly speedsters are seniors Evan Canoyer and Zane Schawang. Canoyer rushed 12 times for 97 yards, while Schawang, who was averaging 109 yards per game, was held to 31.
The teams battled through a scoreless first half on a chilly, drizzly night at Elkhorn Stadium. The Antlers had their chances, but a short touchdown run by Aiden Young was nullified by a penalty and field goal attempts of 29 and 32 yards were no good.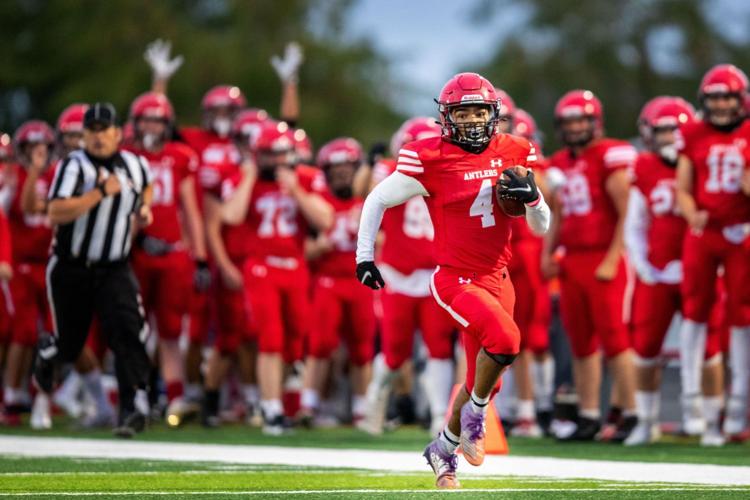 Elkhorn went ahead on its first drive of the second half, moving 79 yards in 12 plays. The march was kept alive by a pass interference call on third-and-28 from the Antlers 3, which led to a 49-yard pass from Grant Gutschow to Drew Christo.
After four running plays and two passes, Gutschow hit Gannon Gragert with an 18-yard scoring strike.
Waverly responded with a 16-play scoring drive. Canoyer crashed over from the 1 on fourth down, and his extra point tied the game with 10:23 left.
It took less than two minutes for Elkhorn, which put together a 65-yard scoring drive, to take the lead for good.
The key play was a 35-yard run by Henry Kroger, and Hayden Stec bulled in from the 1 three plays later.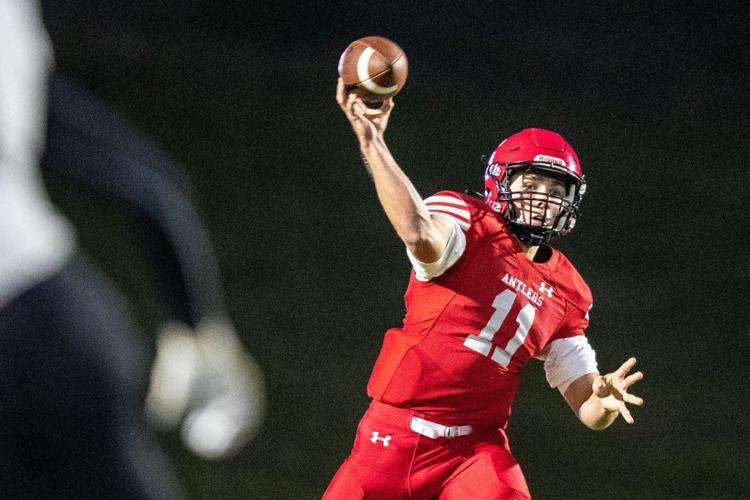 Waverly had two more possessions, but neither produced points. The Vikings punted once and then turned it over on downs with 3:14 left when defensive end Austin Bober made the stop.
The Antlers sealed the victory when Gutschow hit Christo with a 34-yard pass in the closing seconds.
"It's crazy," Gutschow said. "We practiced hard for this and both our offense and defense were there tonight."
Gutschow, who completed 12 of 20 passes for 235 yards, said the win was redemption for the previously top-ranked Antlers.
"We were No. 1 to start the season and we got knocked down," he said. "Waverly is a good team, but we knew we had it in us to get the win."
Waverly (2-1).......0  0  0  7— 7
At Elkhorn (2-1)....0  0  7  6—13
E: Gannon Gragert 18 pass from Grant Gutschow (Cole Houck kick)
W: Evan Canoyer 1 run (Canoyer kick)
E: Hayden Stec 1 run (kick failed)
Rushing: W, Evan Canoyer 12-97, Zane Schawang 13-31, Nolan Wiese 7-16, Cole Murray 9-8, AJ Heffelfinger 1-1. E, Aiden Young 17-38, Hayden Stec 4-16, Braylen Johnson 1- -4, Grant Gutschow 6- -30, Isaac Robinson 1- -3, Mikey Hart 1- -2, Henry Kroger 2-37, Gannon Gragert 1-1.
Passing: W, Wiese 2-6-0 9, Cole Murray 3-5-0 15. E, Gutschow 12-20-0 235.
Receiving: W, Riley Marsh 2-9, Tyztin Hoos 2-12, Schawang 1-3. E, Drew Christo 6-105, Young 2-80, Gragert 2-36, Stec 1-3, Dane Petersen 1-11.
---
All-Nebraska football teams through the years
Get in the game with our Prep Sports Newsletter
Sent weekly directly to your inbox!