It's probably a good thing Britt Prince grew up with a basketball-loving mom.
Her interest in the game started at a very young age.
"She used to dribble a ball around our kitchen when she was little," Ann Prince said. "Most mothers might not have gone for that, but it was OK at our house."
From that humble beginning came Britt Prince, who is making an impressive debut on the high school basketball scene. The 5-foot-10 freshman guard is among the state scoring leaders, averaging 24 points per game.
Ann Prince, coach of the Wolves, said that impressive start can be traced to the commitment of her players.
"They are so coachable and fun to be around," she said. "They've created an amazing team culture."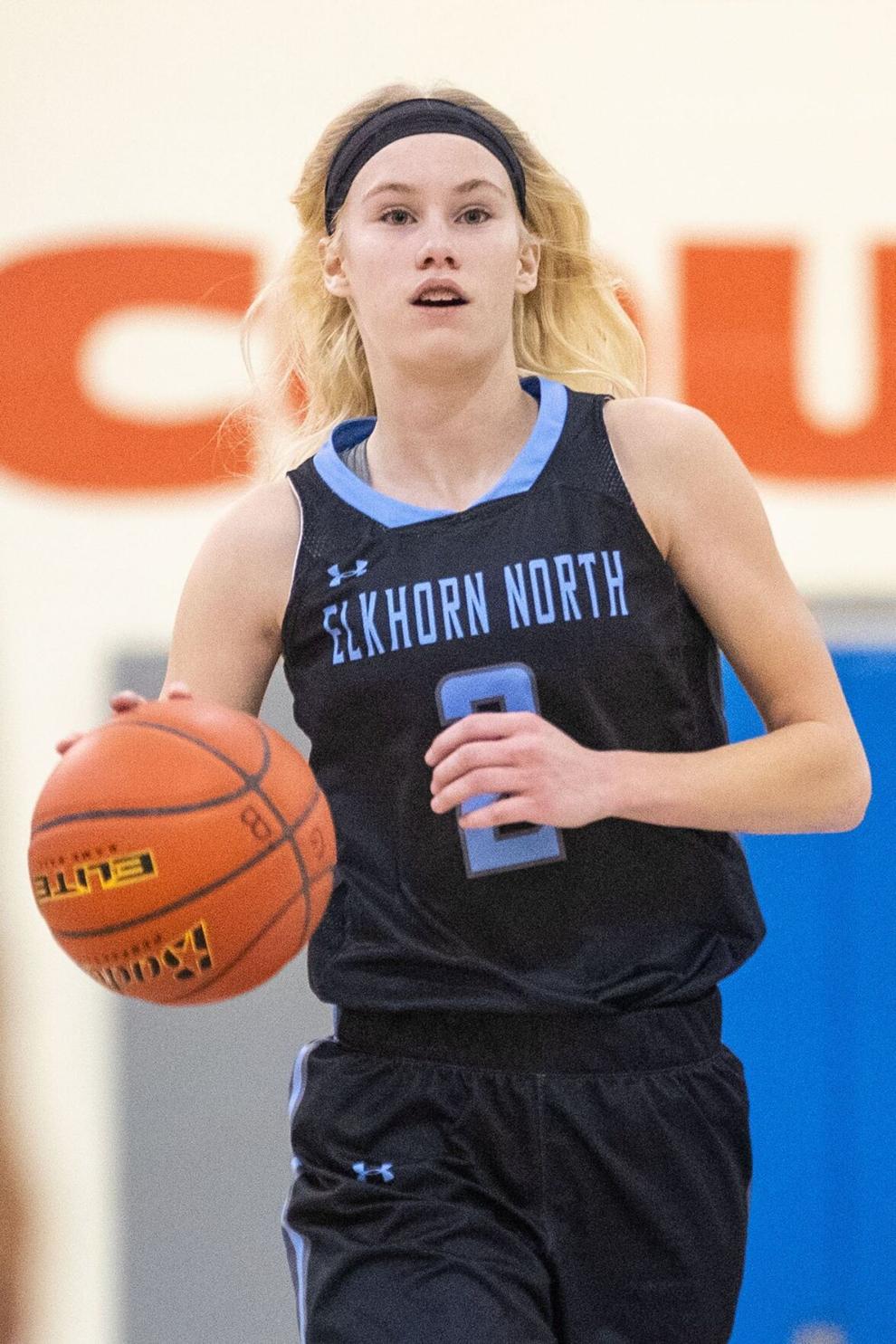 That includes her daughter, who already is receiving considerable recruiting attention. Britt has offers from Creighton, Nebraska and South Dakota State.
"Our team is really coming along," Britt said. "It's a little bit of a surprise that we've had so much success already, but we work hard in practice."
It might be a little more surprising to her mom, in her first season as a head coach. Ann played and coached at Midland University and later was an assistant for two years at Elkhorn High before starting the Wolves' program.
"We have no seniors and we have only one player (junior Reilly Palmer) who started a varsity game last season," she said. "Most of our girls were playing junior varsity or in middle school last year."
The coach added that the pandemic didn't help.
"Starting a program in the year of COVID isn't ideal," she said. "We couldn't do camps or take part in summer leagues, so basically all we had were open gyms."
That limited preseason activity hasn't slowed Britt, whose quickness is a key component of the Wolves' attack.
Wahoo Neumann coach Jason Simons saw that a few weeks ago when Elkhorn North defeated the Cavaliers at the Wahoo holiday tournament.
"She is so quick to get to gaps," he said. "She sees an opening and gets there fast, which makes her really tough to defend."
Britt's ball-handling skills, honed on the kitchen floor and later at the YMCA under her mom's guidance, also make her a threat. She effortlessly dribbles through her legs and behind her back as she sets up the offense.
Simons said Britt also has a high basketball IQ, especially for a freshman.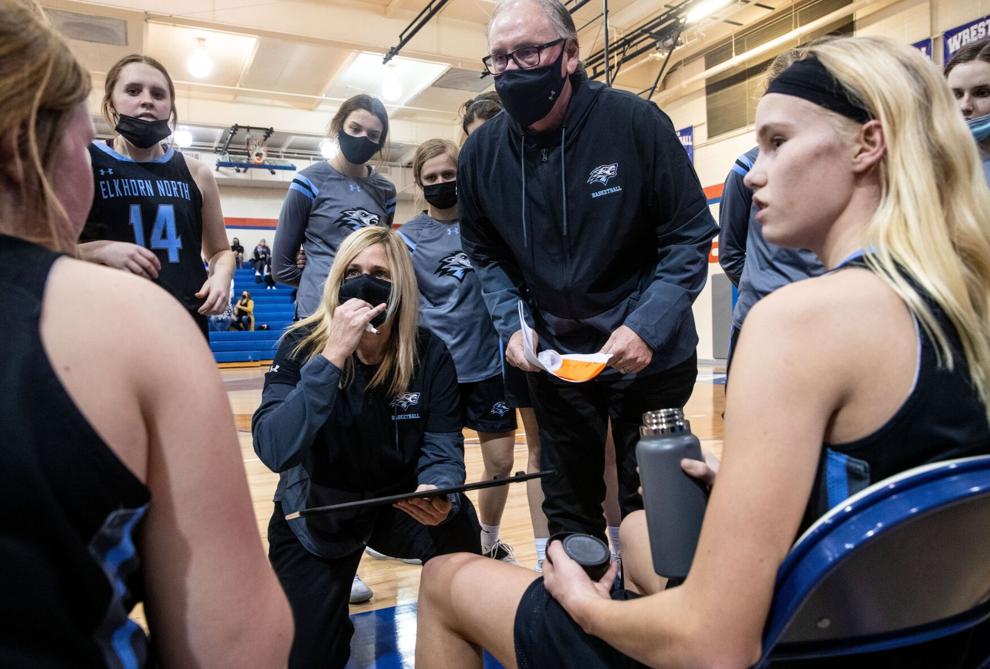 "You could see her constantly talking and pointing to her teammates," he said. "To see someone in her first varsity season taking charge like that was something."
Simons, in his 13th year with the Cavaliers, ended with this thought.
"I don't like to compare players too much," he said. "But she's darn close to one of the best I've ever coached against."
Ann said she's been told by college coaches that they see Britt as a triple threat.
"They say she can sink 3-pointers, hit the pull-up jumper and get to the rim," the coach said. "I think our style of playing fast lends itself to her skill set."
The coach added that she was in no hurry to let her daughter start putting up those shots from behind the arc.
"I'm old school," Ann said. "I didn't want her shooting 3s until sixth grade because I wanted her to work on the other parts of her game until she got stronger."
In a recent 61-39 win over eighth-ranked Omaha Gross, Britt sank three 3-pointers and finished with 20 points. She took three shots in the second half as the Wolves pulled away.
Britt said she is enjoying her freshman year for two reasons.
"I like playing for my mom," she said. "And everybody on our team gets along really well."
An undefeated start also is a plus.
"When you love the game, you want your child to love the game, too," Ann Prince said. "I'm proud of Britt and proud of everyone on our team."
---
Celebrating past All-Nebraska basketball teams