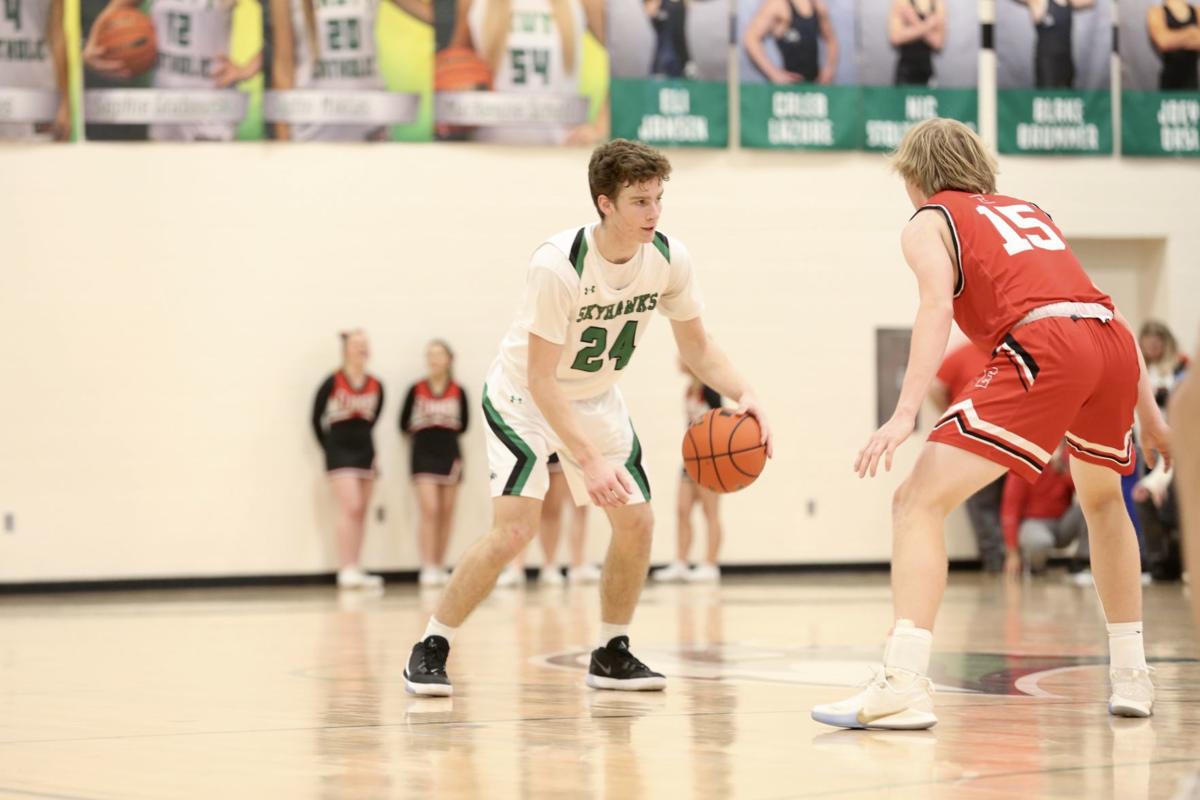 The Pinnacle Bank Game of the Week featured Class B No. 1 Omaha Skutt (3-0) hosting Elkhorn (3-1).
The SkyHawks led 12-9 after the first quarter and never looked back defeating Elkhorn 47-32.
Here are World-Herald prep recruiting specialist Mike Sautter's three takeaways from the game.
1. Skutt senior Tyson Gordon is a known commodity for the SkyHawks.
He didn't disappoint despite some early foul trouble. Gordon led the SkyHawks with 14 points, including two early 3-pointers in the first half to give the SkyHawks a comfortable lead.
2. Gordon has help scoring the ball in junior guard Charlie Fletcher. Fletcher, the team's leading scorer on the season with the 18 points per game finished the game with 11. It looks as though Fletcher is in the verge of a breakout season particularly offensively. He can score from all three levels and has good length on the defensive end. Junior post Luke Skar has developed nicely for Skutt. Skar is a physical presence in the post that can score with both hands around the rim.
3. Primarily a baseball player, Elkhorn junior Drew Christo very much so looks the part of a Division I athlete. The Nebraska baseball commit runs the floor well and has a nice touch on his jump shot.