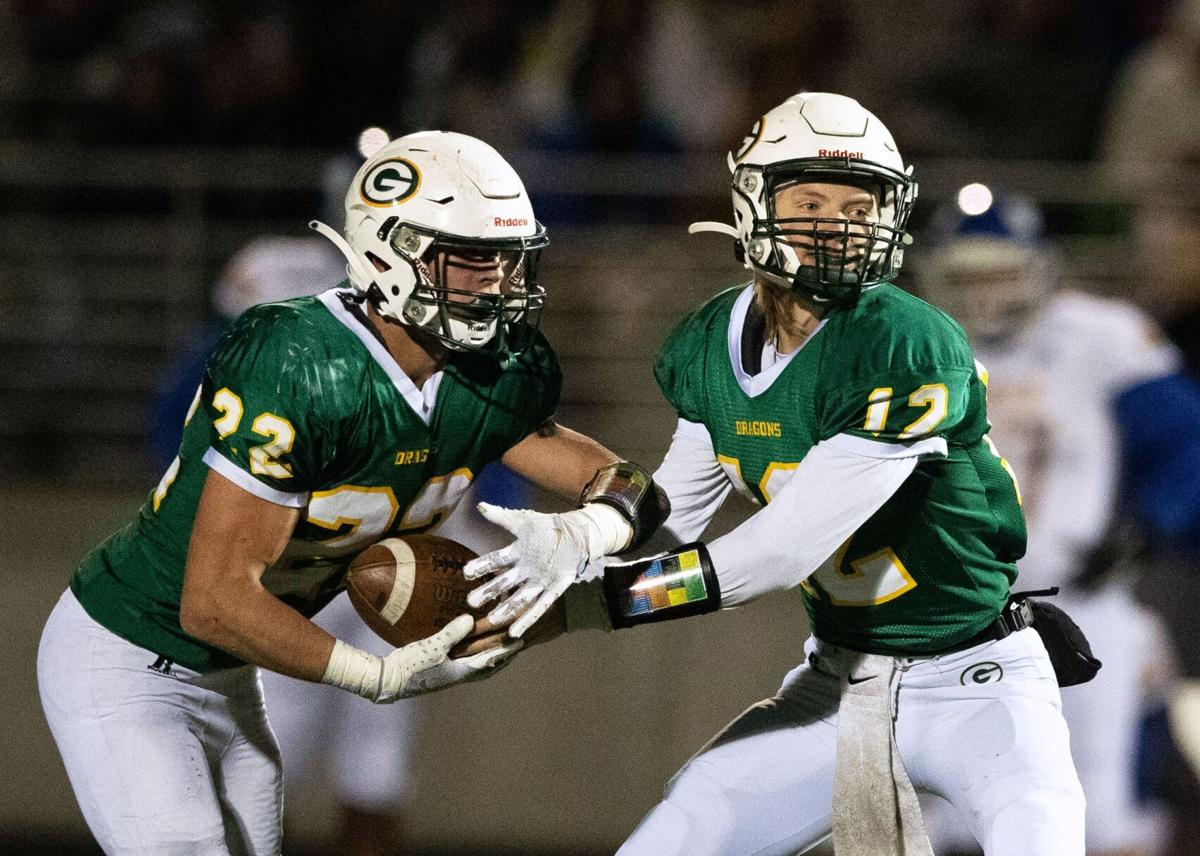 The temperature had dropped to 30 degrees and the wind was howling when Gretna played Omaha North in a Class A playoff semifinal.
In other words, perfect weather for hard-nosed Dragons running back Mick Huber.
The senior rushed 25 times for 138 yards and two touchdowns as Gretna defeated the Vikings 34-0 to earn a spot in Tuesday night's championship.
Huber's contributions this season — and the nasty weather conditions for that playoff game — weren't lost on Gretna coach Mike Kayl.
"I was counting my toes after the game because of the cold," he said. "But Mick is a grinder and he does a great job of moving the sticks."
Huber has been a major factor for the 11-1 Dragons, who will play for the school's first state title. He scored 14 touchdowns on offense — 11 rushing and three receiving — and leads the defense from his linebacker position with 93 tackles.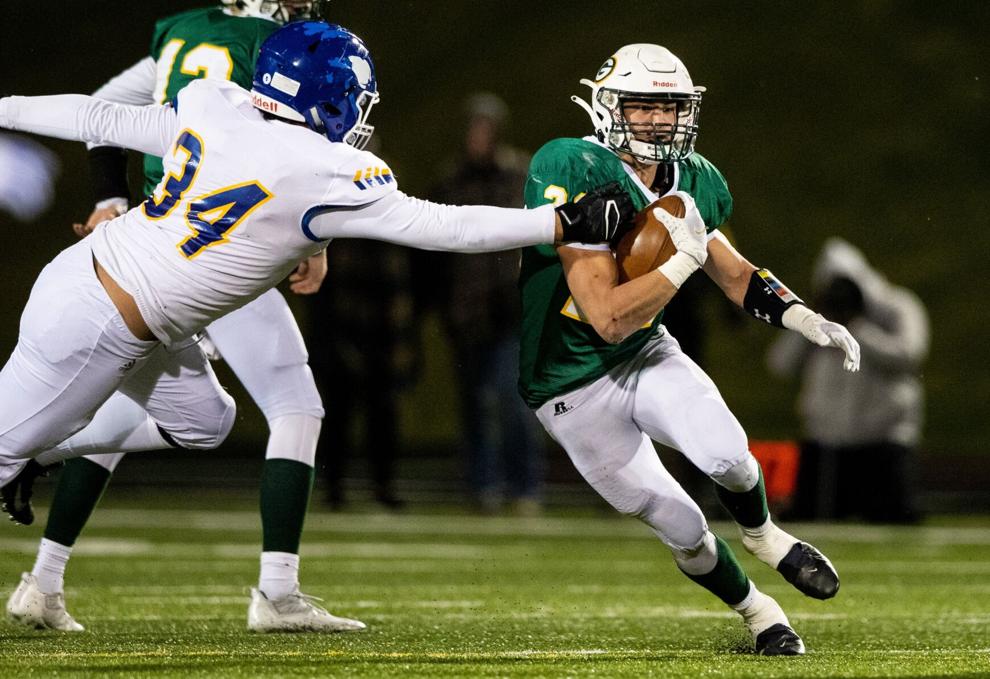 When asked whether Huber is better on offense or defense, Kayl is stumped for an answer.
"That's a tough one," he said. "He's done so much for us on both sides of the ball."
Huber said he was uncertain which role he prefers.
"I think it's kind of a toss-up," he said. "Earlier in the year I would have said offense, but the last few games I'd probably say defense."
Huber, who rushed for 492 yards while sharing backfield duties as a junior, said the end of the 2020 season served as motivation. Gretna lost to Kearney 30-28 in the first round of the playoffs.
"That left us all with a bad taste in our mouths," he said. "We knew we had a good team, but that sudden end really has driven us."
The return of junior quarterback Zane Flores, who threw for almost 2,000 yards and 18 touchdowns as a sophomore, also was a positive.
"Zane coming back was huge," Huber said. "It made us feel even more confident and motivated for this year."
The Dragons won their first six games before a 28-20 loss to Elkhorn South. Two more regular-season wins were followed by playoff victories over Lincoln East, Elkhorn South and North.
Huber has stepped up his game even more in the postseason, rushing for at least 100 yards each game. He had 178 against the Spartans in a 59-42 win and 104 vs. the Storm, including an interception late in the game to preserve the 14-7 victory.
That put the Dragons one step away from the Class A championship game. Their opponent was North, the No. 16 playoff seed that upset No. 1 seed Millard South in the first round.
The first series of the game set the tone. Huber rushed four times for 38 yards, caught a pass for 19 and eventually scored on an 8-yard TD run.
"Mick is a leader and one of our few starters who plays both ways," Kayl said. "He's a tough kid who just hates to lose."
Huber scored again later in the game, Flores accounted for three touchdowns — two passing and one rushing — and the Gretna defense did the rest. The shutout victory elevated the Dragons into the title game against Omaha Westside, the defending champion that is riding a 24-game win streak.
"It's tough not to think of ourselves as underdogs," Kayl said. "We know we're in for a tough battle and our kids understand that, but we're going to give it everything we've got."
Huber echoed that sentiment.
"In a way we feel as though we've been an underdog all season," he said. "It's something that suits us well because then the pressure is on the other team."
It's possible the state final will be Huber's last football game. He also is a standout baseball player — Huber helped Gretna win its first Class A American Legion state title last summer — and is uncertain of his college plans for next year.
Right now, he has just one thing on his mind.
"We feel like we're hitting our stride," he said. "It would mean everything to our program, our school and our community to win the championship."