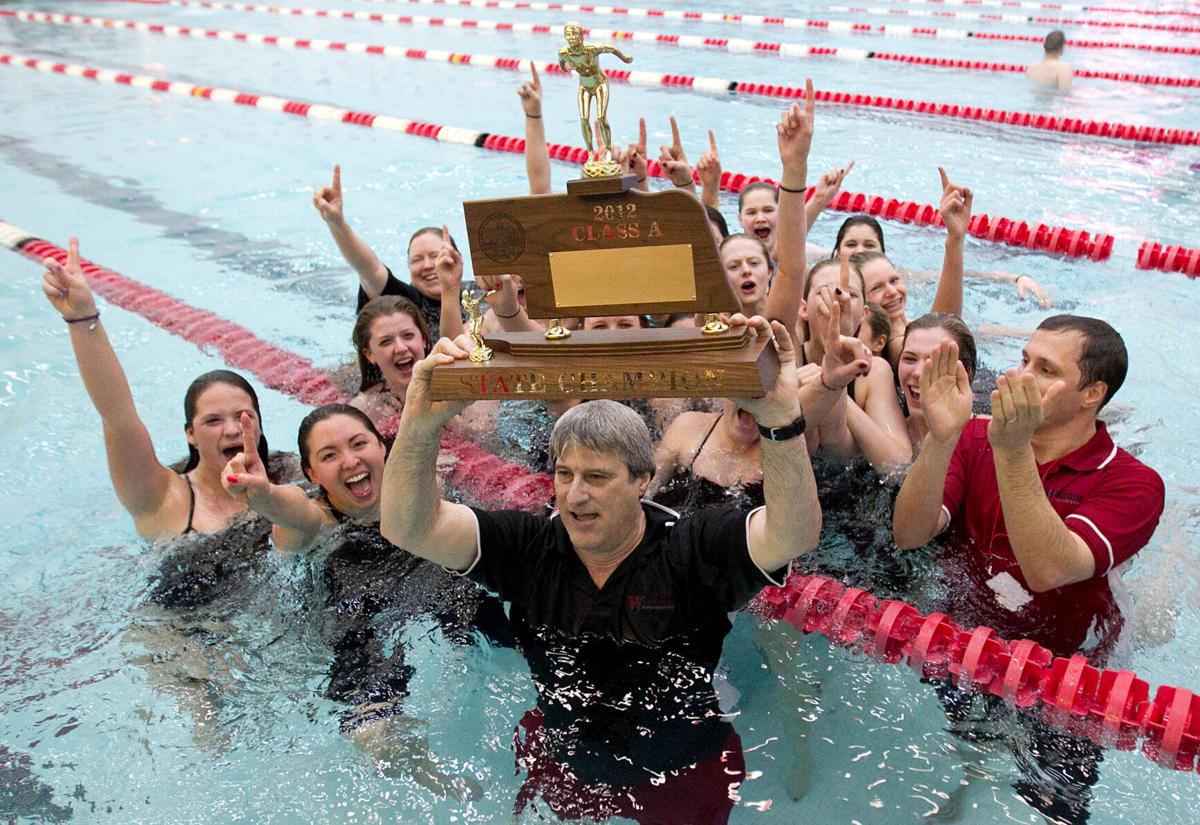 Doug Krecklow found three letters in his mailbox, each with the same return address.
None of them required the longtime Omaha Westside swimming coach to purchase anything or sit through a 90-minute presentation to collect his prize. Each missive from Indianapolis notified Krecklow he won an award.
The first told Krecklow he was named Nebraska coach of the year for 2019-20 by the National Federation of State High School Associations. The second let him know he was NFHS Midwest Region coach of the year.
But envelope three disclosed the biggest news. Krecklow, 68, was being honored as the group's national coach of the year in his 40th season leading the Warriors.
"Any time you are selected for an honor of this type, you feel like somebody recognizes that you've put in your time," Krecklow said. "In my case it's a lengthy time. You've worked hard and somebody has recognized your efforts have been worthwhile. I've worked with thousands of kids, and there's some level of appreciation for the work you've put forth.
"I've always told our swimmers first I'm an educator. Swimmers who have gone on to college have told me the biggest difference between you and my college coach, you taught me things. College coaches expect me to do this, this and this. You wanted to teach me why I was doing these things."
The Nebraska School Activities Association annually submits nominees for state coach of the year and regional and national consideration to the NFHS. Krecklow said he filled out a packet of information for the nomination in October.
"I really hadn't thought beyond I might get something at the regional level," Krecklow said. "I'd served on the federation's rules committee in the 1980s and 1990s and had done some other work for the federation.
"When I got those letters last month, I just thought to myself, 'Now what do they want me to do?' It really was a surprise."
Under Krecklow, Westside continues to be one of the state's premier swimming programs. The Warriors have won 11 boys state team titles and nine girls championships, including three seasons — 1984 through 1986 — where the boys and girls swept the team state titles.
"That's one of my favorite memories," Krecklow said. "No school has ever done that, win boys and girls together three years in a row."
Krecklow has always taken a scientific approach to training and race preparation. He has never been one to take shortcuts, he says that can teach kids the wrong way to approach not just swimming but life.
"At my age, I'm from the old farm, my theories don't necessarily match what is the new stuff," Krecklow said. "So there are a lot of new coaches who don't think some of the things I do or have used in the past are still relevant. My only comment has been they're still relevant if you believe in the science from the most recognized figures in our sport, the ones who have been peer reviewed.