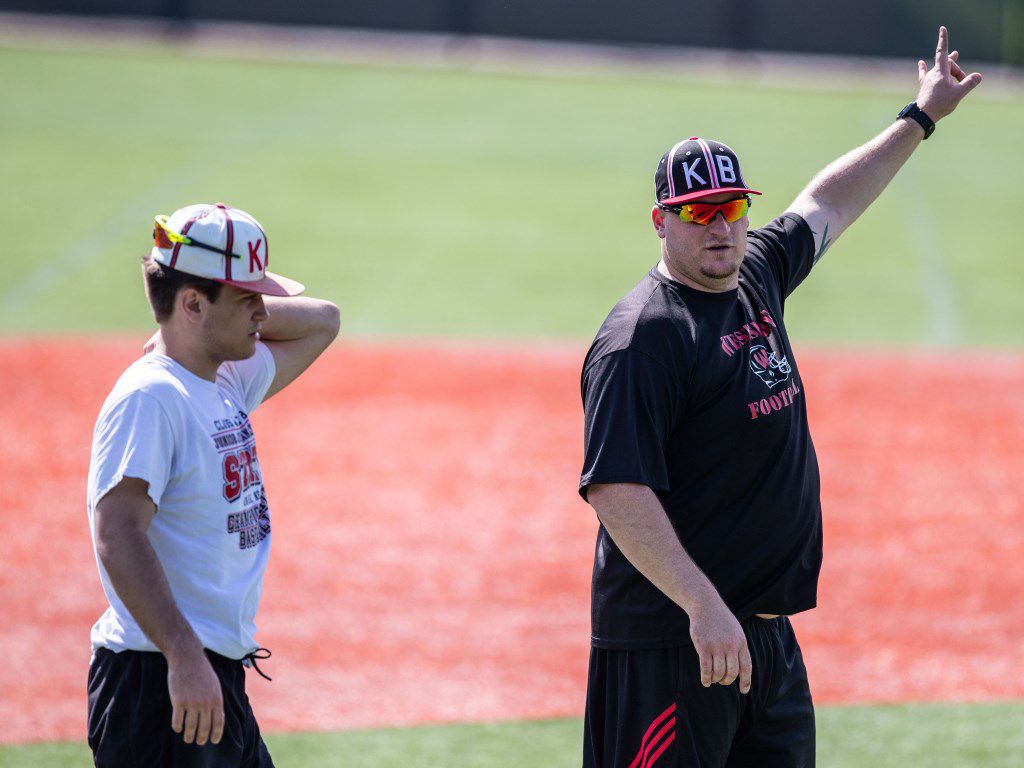 Omaha Creighton Prep's Calen Protaskey probably was speaking for every American Legion baseball player Monday.
"I didn't get to sleep until 4 a.m. I was so excited," he said. "It's a beautiful day and it's great to be out on the field."
Monday was the first day that youth baseball and softball teams could start practicing, as per Gov. Pete Ricketts' COVID-19 guidelines. Games may commence June 18.
Several Legion squads practiced in the morning for two reasons: It allowed them to beat the heat and it got the players on the diamond as soon as possible.
At least three teams — Omaha Creighton Prep, Millard West and Elkhorn South — originally planned to practice just after midnight Monday. But those plans changed when Mayor Jean Stothert instituted an 8 p.m. to 6 a.m. curfew in response to recent protests following the death of George Floyd in Minneapolis.
Some teams canceled their afternoon or night practices Monday because of possible continued civil unrest.
Prep's Legion team — sponsored by Five Points Bank — practiced at 8 a.m. Unlike most workouts, the Junior Jays were wearing their Legion uniforms.
"It makes it a little more special for them," coach Pat Mooney said. "Especially after losing their spring."
The Legion players saw their varsity season canceled because of the coronavirus. Protaskey said that's what made being on the Junior Jays' field Monday morning even better.
"I haven't been on this field since March," he said. "We were all here early today because we wanted to get started."
Teams must follow several COVID-19 guidelines, including social distancing and the non-use of dugouts. Masks are optional, and none of the Legion players were wearing them Monday.
At Omaha Westside, the team was going through its first practice for new coach Otis Seals. The Warriors were dressed more casually than the Junior Jays, wearing shorts and T-shirts.
Seals, who took over from longtime coach Bob Greco, was wearing a Westside football T-shirt while hitting infield.
"It's cool and it's comfortable," he said. "But I'll probably have to switch over to baseball."
Seals added that his players also were excited about the first practice of the summer.
"They were definitely ready to go today," he said. "I think they realize that we're lucky to be playing because a lot of states aren't."
Several states canceled their Legion programs entirely this summer due to COVID-19. There will be no district or state tournaments in Nebraska but the teams still will be allowed to compete.
Seals said the most difficult guideline for his team to follow Monday was maintaining the mandated 6-foot social distance.
"It's going to be an adjustment," he said. "But we're committed to making this work."
At Elkhorn South, coach Brandon Dahl said his team did a good job following the governor's guidelines.
"We made sure the guys were spaced out and we were using hand sanitizer between drills," he said. "We took it a little easy because it was like the first practice of the spring season."
Dahl added that it quickly became evident if players had not been working out on their own before Monday's first practice.
"We had a base running drill and some guys were in better shape than others," he said. "Conditioning will be a big part of what we do this first week."
At Omaha Burke, coach Scott Hodges was dragging the infield aboard a small tractor before practice.
"The field looks great," he said. "Except we need some players to start running our basepaths because there's some grass growing there now."
Hodges said some of his coaches and players probably will be wearing masks once the season starts.
"Our pitching coach will wear one if he's going out to the mound," he said. "And if we get a runner on first, he'll probably put one on."
All of the coaches said they're committed to following the safety guidelines during practices and games.
"Nobody wants to be the one who ruins it for everybody else," Dahl said. "We want to do everything we can to make sure these guys get a chance to play."
---
All-Nebraska baseball through the years