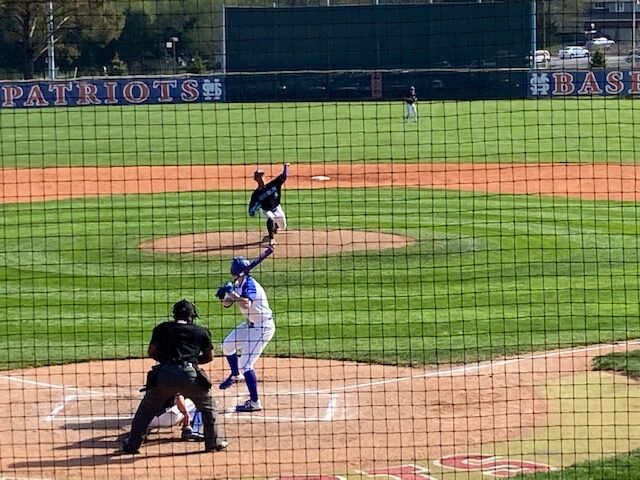 Lincoln East lost its no-hit bid Thursday but won the game against Omaha Creighton Prep.
Jalen Worthley and Keinan Lentell combined on a one-hitter as the fourth-ranked Spartans defeated the Junior Jays 2-0. It was one of four first-round games at the Don Kraft/Millard South Invitational.
Worthley, a San Jose State recruit, held Prep hitless through the first five innings. Lentell allowed only a bloop single to Brok Laney in the seventh.
"The no-hitter was in the back of my mind," Worthley said. "They're a good team, but our defense was really good behind me."
Worthley, a junior left-hander, struck out six and walked two. He retired the Junior Jays in order in four of his five innings.
"I had good movement on my slider," he said. "And my change-up was dropping a lot."
The Spartans went ahead in the third when Keegan Brink belted an RBI single to left. Their other run came in the fourth on a sacrifice fly by No. 9 batter Noah Walters.
"We left a ton of guys on base," East coach Mychal Lanik said. "But we scored just enough runs and both our pitchers did a nice job."
Lanik, an assistant at Prep for seven years, said it was a solid win for his team.
"They've got a really dangerous lineup," he said. "This is a tough tournament, and it's good for us to see teams like this."
Starter Luke Papa kept the Junior Jays in the game, yielding two runs on five hits in four innings. He wiggled out of a bases-loaded, no-out jam in the first to keep the game scoreless.
"After Luke got out of that first inning, I thought we had a chance," Prep coach Pat Mooney said. "But they made more plays than we did."
Jack Everett pitched two scoreless innings of relief for the Junior Jays.
Lentell closed out the victory in the seventh, but not before Laney broke up the no-hitter with the one-out single to left. The reliever then retired Sam Ryberg on a groundout and Kalen Piechota on a strikeout.
"We're playing pretty well right now," Worthley said. "We're playing for each other and it's like a brotherhood."
The Spartans advance to play in a 3 p.m. semifinal Friday.
Omaha Creighton Prep (13-12)..........000 000 0—0 1 0
Lincoln East (19-6)...........................001 100 x—2 6 2
W: Worthley. L: Papa. S: Lentell.
---