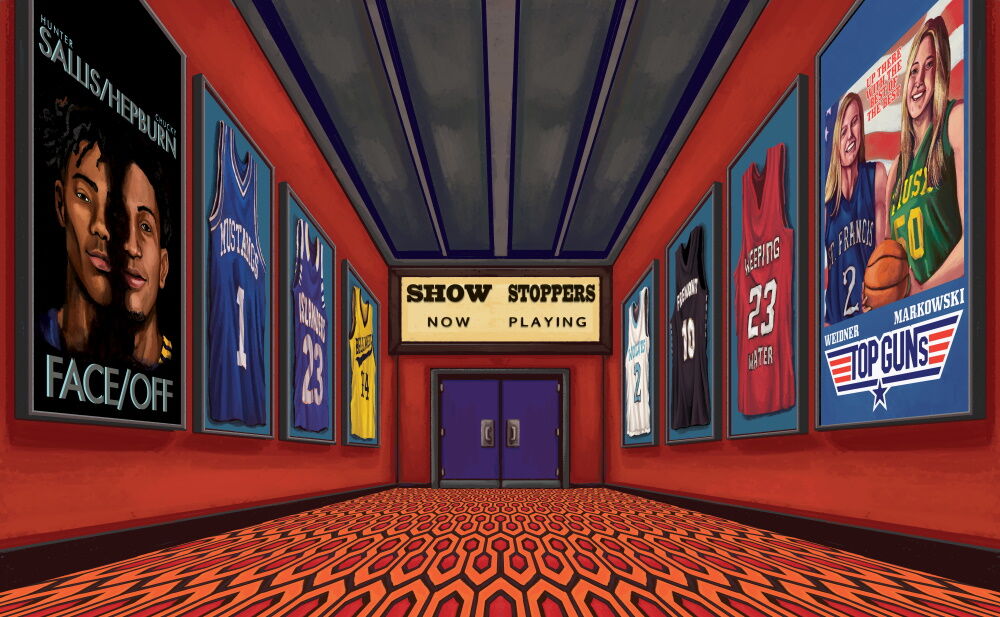 It's been nearly a month since Millard North beat Bellevue West for the Class A boys state basketball championship, and I swear, people are still talking about it.
Like any good movie, it was fun to watch. There was star power (both lineups were packed with Division-I talent) and a heart-tugging storyline (congratulations on your championship, Coach Cannon). Fans saw good coaching; precision passing; long-range shooting and dunks, lots of dunks. Most of those players are honored in these All-Nebraska pages you are reading now. Every starter on the court will be able to play in college — several at the highest levels.
"Showstoppers," the title of this year's All-Nebraska section, is fitting. The stars of this show go by one name for gosh sakes.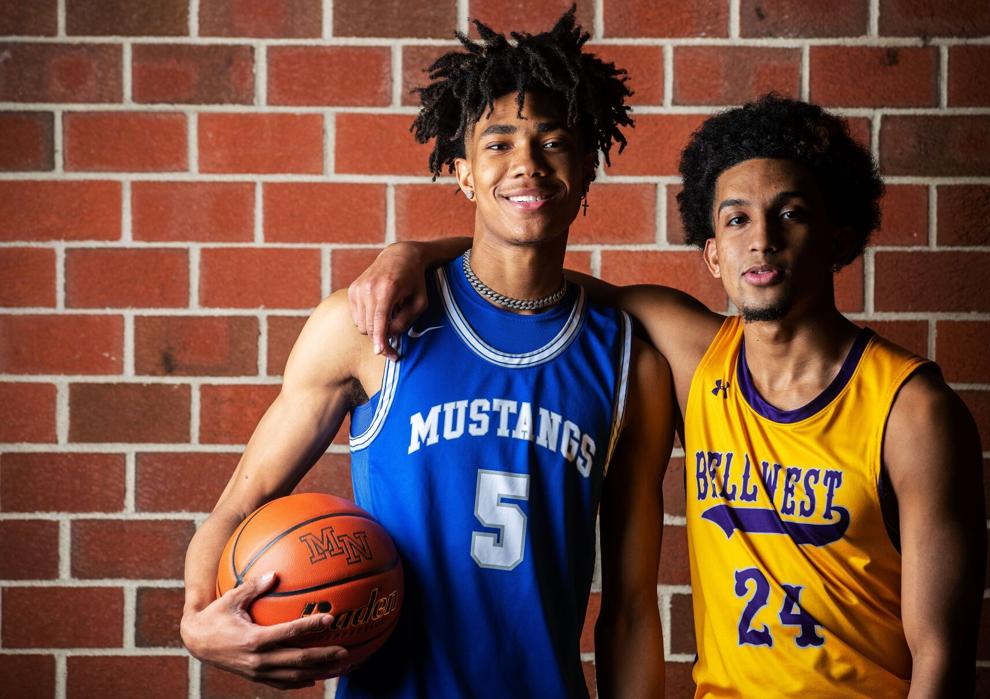 Who doesn't know Chucky, Hunter, Frankie and Saint? End of story, roll the credits.
If I were the director, the ending of the March 13 Class A championship would be just the beginning of my movie. The Millard North on-court celebration would fade out to a kid, maybe sitting in front of a television in a small town in the Sand Hills or perhaps North Omaha, watching NET starry-eyed as Saint Thomas dashed around the court doling out hugs. Or as Chucky Hepburn sat stunned on the bench after giving it his all.
And in that moment, that kid decides:
I want to be like those guys.
Move over Bob Devaney. My movie would be about the moment basketball became a thing in Nebraska. Not just in the small pockets of basketball culture or in a town fortunate enough to be graced by a once-a-century shooting star, but all over, from Blair to Bridgeport and Alma to Ainsworth. Something that doesn't fizzle out.
In my movie, that was the moment. When a future Jadin Johnson, Jasen Green or Josiah Dotzler remembers, "That's when I fell in love with basketball. I spent the entire next day and a lot of the next month, emulating those guys' moves."
And it just happens to correspond with a Creighton Sweet 16 run. And the influence of a class act like Fred Hoiberg at Nebraska who is cobbling away in Lincoln and whose own sons were state tournament starters at Lincoln Pius X. When a Hunter Sallis highlight video spreads across the nation on YouTube bringing interest to Nebraska hoops from all corners. When a couple of grassroots programs are establishing even stronger footholds on summer Adidas and Under Armour circuits. The year three (three!) Nebraska high school teams were ranked in the national Top 25.
Is this heaven? No, It's Nebraska.
And the best part is I don't know how this movie ends. That's for those kids in front of the TV to write. For now, the beginning is pretty good.
Meet the co-stars ... er, co-captains
What's a good movie without a good trailer? Or movie poster? Think of the iconic images from "The Godfather," "Titanic," "Star Wars" or "Face/Off."
Maybe the 1997 action/thriller starring Nicolas Cage and John Travolta doesn't exactly belong up there with "Jurassic Park" — or even "Jurassic World." But for our purposes, which was honoring this year's boys and girls captains on a movie poster, it turned out pretty well.
A little backstory — this is the part of the movie where we flashback to last year as the pandemic was canceling events and our plans across the board. We normally have our high school honor teams gather for a photoshoot, picking a scenic location (think exhibitions at the zoo, Memorial Park, etc.), but CDC and local guidelines made getting them together in one shot nearly impossible.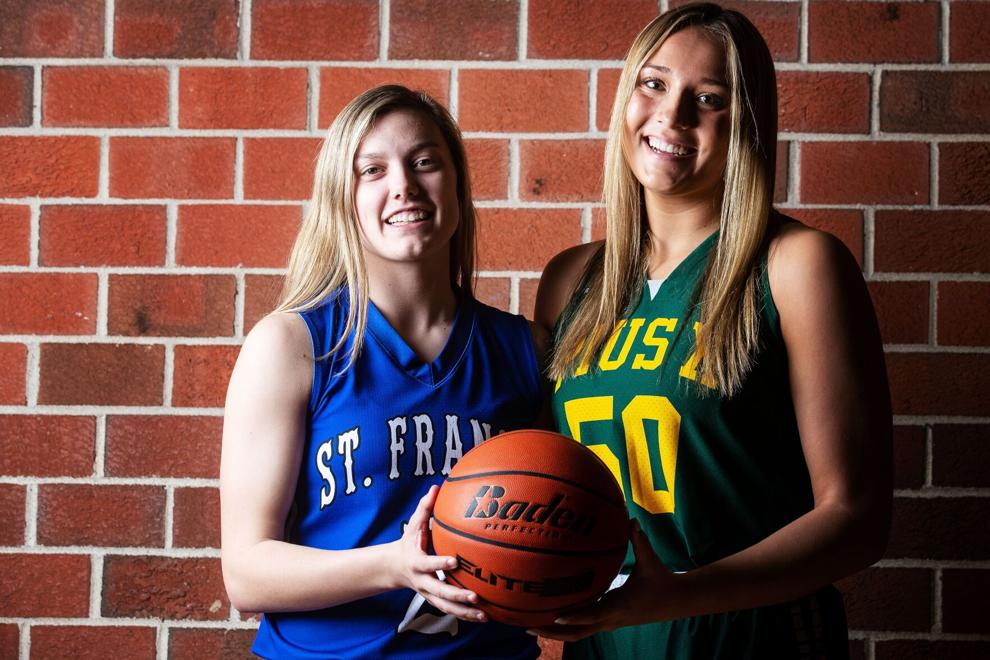 We turned to World-Herald artist Matt Haney, who provides illustrations for books, the newspaper, online, you name it. This is the second straight year the basketball team didn't get the "traditional" photoshoot, but this is a pretty cool solution.
And with this year's star power on the boys and girls teams, well, the movie theme came to mind. Online editor Jake Anderson and assistant sports editor Kristin Donovan  got to work on how to turn the co-captains — a first for The World-Herald All-Nebraska team to have co-captains for boys and girls in the same season — and their stories into a movie poster.
On the girls side, Allison Weidner and Alexis Markowski have a lot in common. Both led their teams (Humphrey St. Francis and Lincoln Pius X) to undefeated seasons that culminated in state titles. Both will continue their careers next season at Nebraska.
Whether it's Markowski's presence in the post or Weidner's shooting prowess, both are the top guns in their class. Eureka! "Top Gun" became "Top Guns."
On the boys side, as explained, the Millard North-Bellevue West Class A finale — and the 2020 tilt — will still be talked about many years from now. The teams, led by the state's highest-ranked prospect Sallis and Wisconsin-bound point guard Hepburn, dueled for years behind their leaders and strong supporting cast.  
It's no buddy-cop poster, no comedy. Something to show their amazing individual and team rivalries. The poster of the two recognizable faces in "Face/Off" just kept sticking with us. And thanks to Haney, it was captured perfectly on the movie poster.
So a possible cliffhanger turned into a happy ending thanks to our high school writers and editors. They are the directors who you often don't notice on the movie posters.
---
Celebrating past All-Nebraska basketball teams
Photos: Celebrating past All-Nebraska basketball teams
2021: Showstoppers
2020: The Legion of All-Nebraska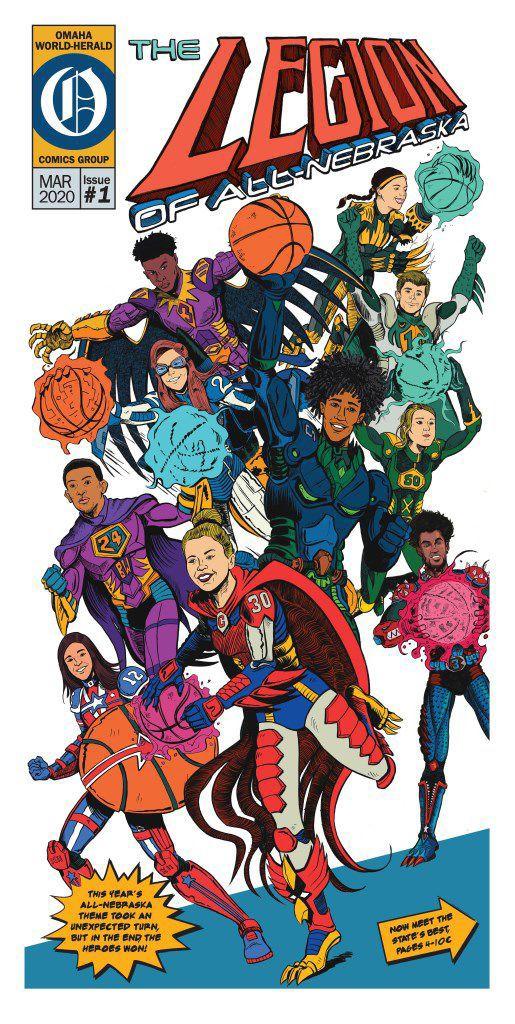 2019: Masterpiece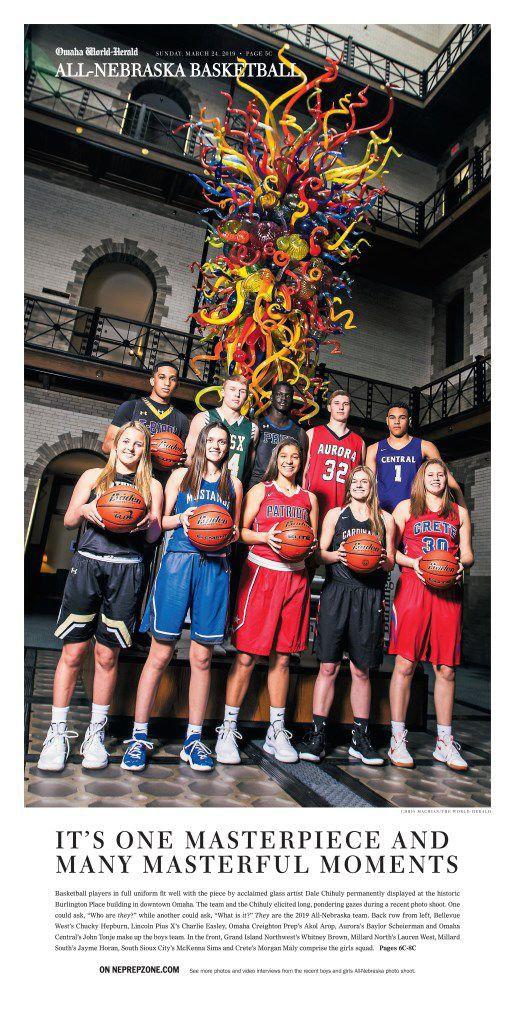 2018: Monumental
2017: Royal Court
2016: Hang Time
2015: Shooting Stars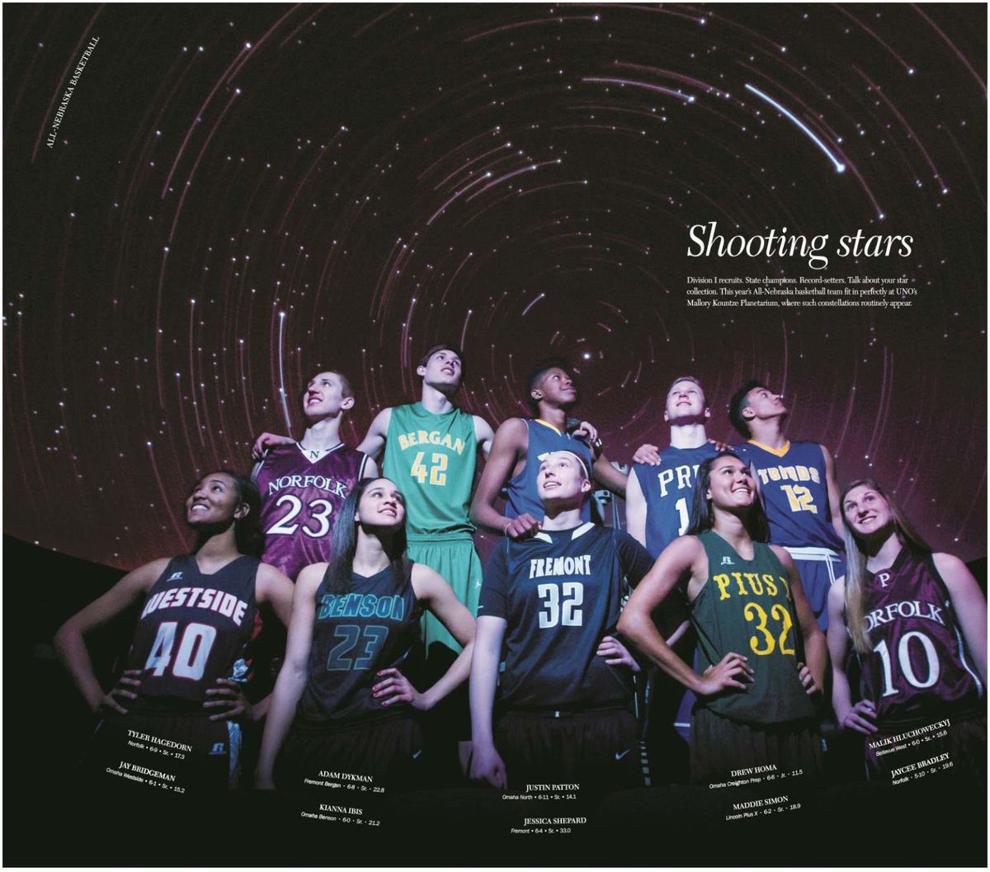 2014: Full-court Press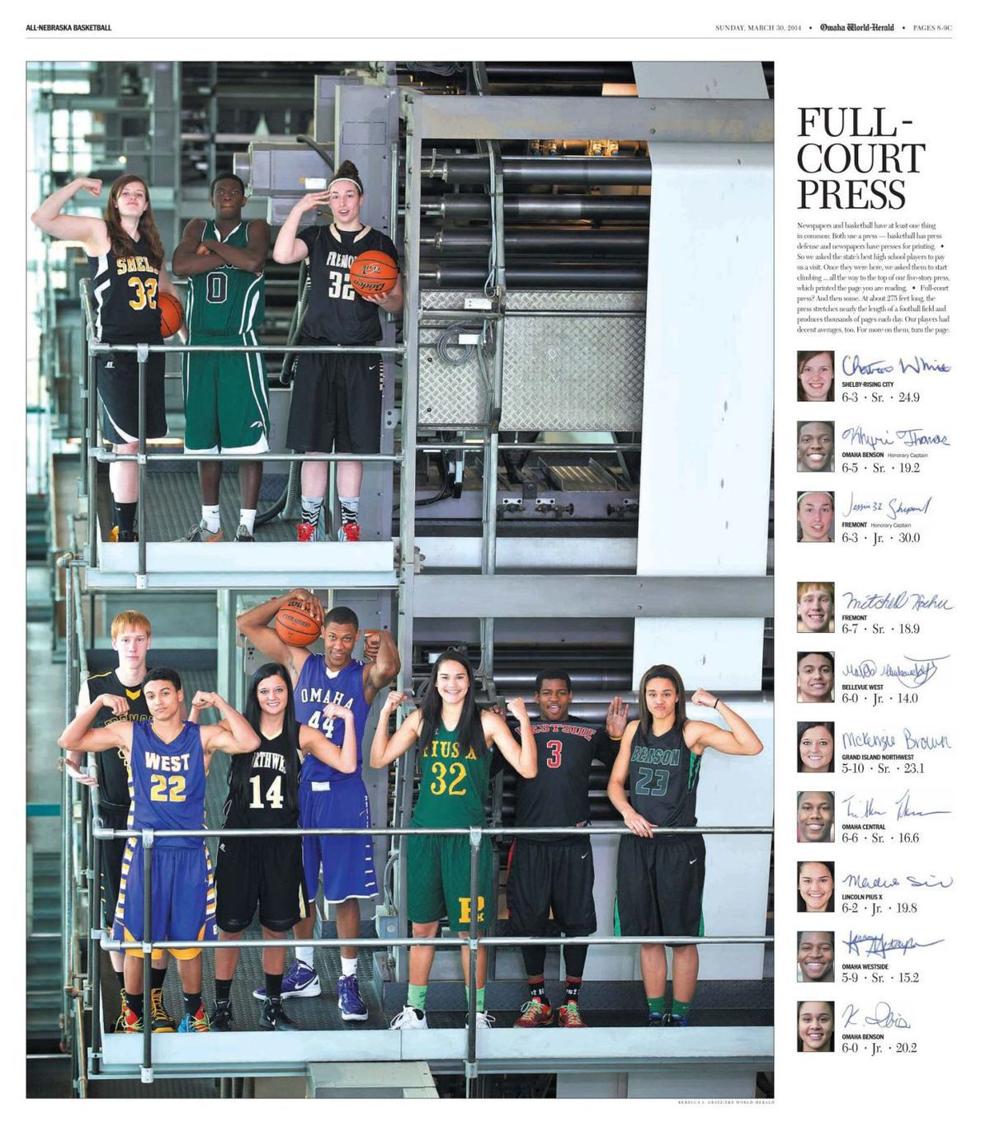 2013: All-Shake
2012: Old School
2011: Showstoppers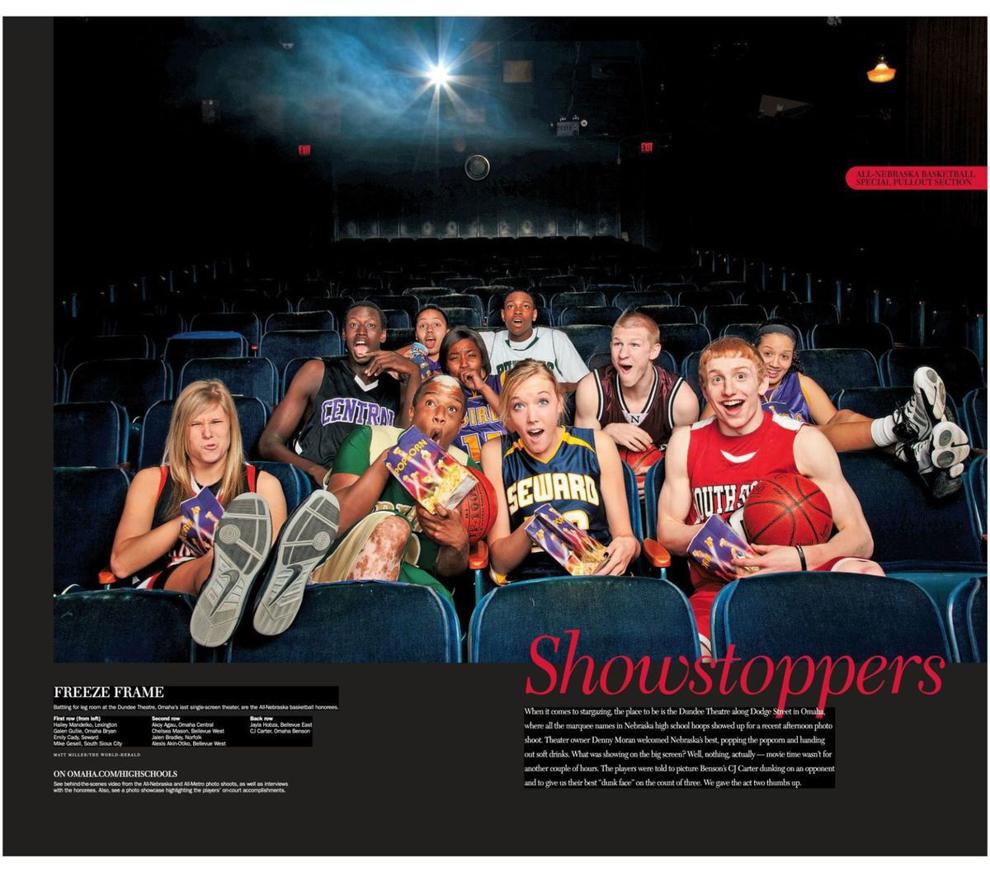 2010: Good to the End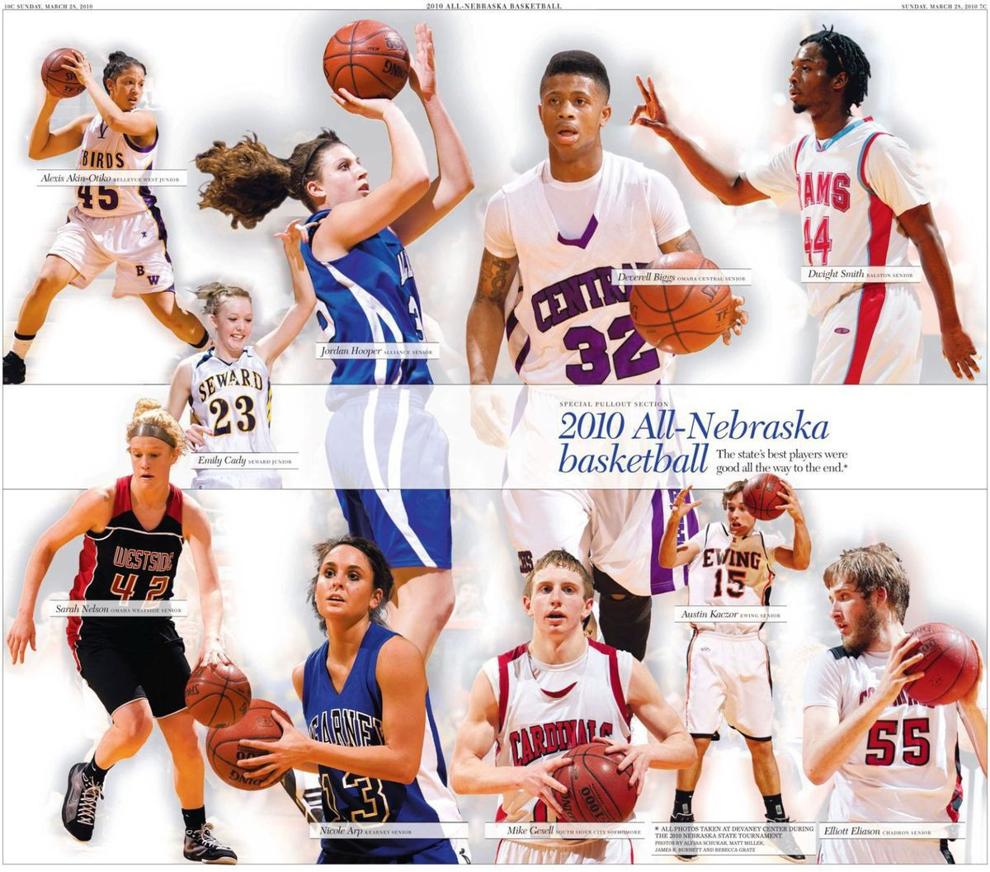 2009: From All Directions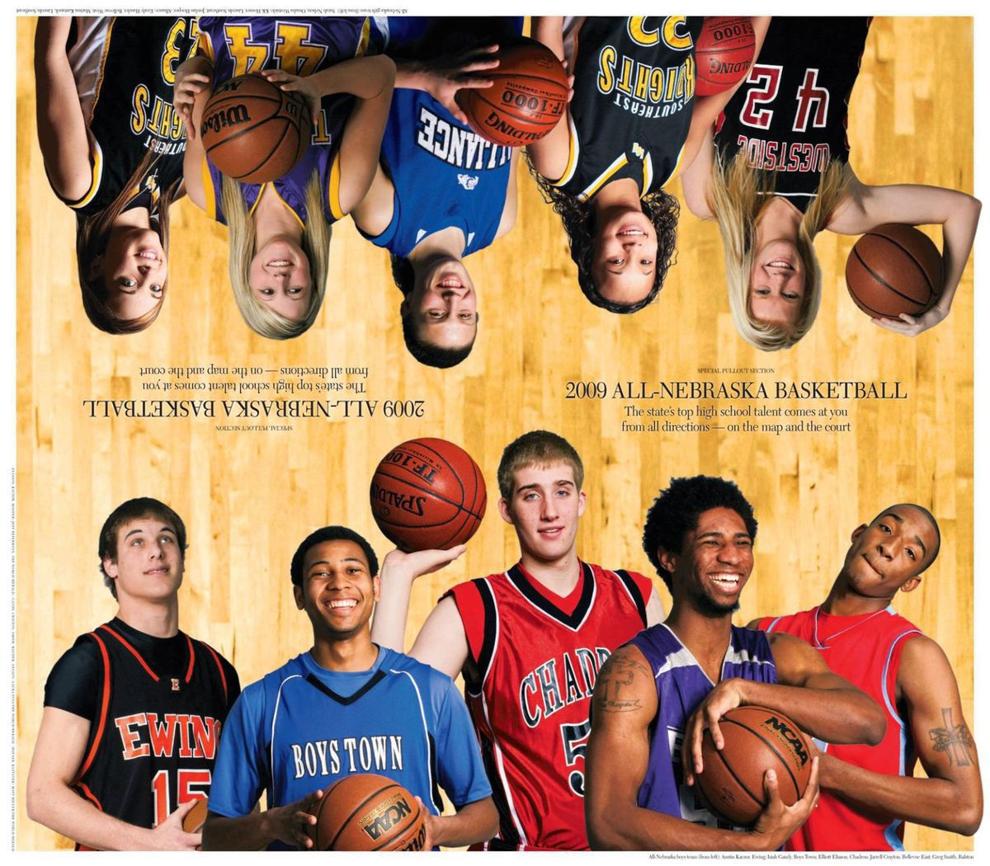 2008: Rare Collection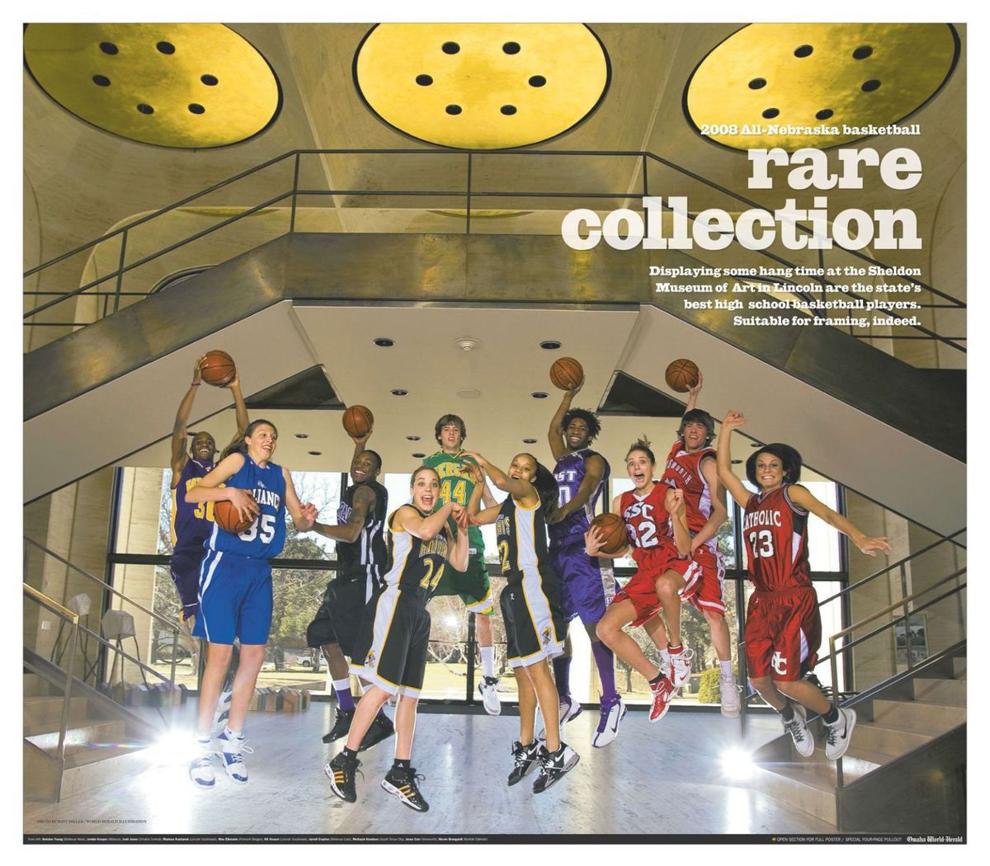 2007: Big Game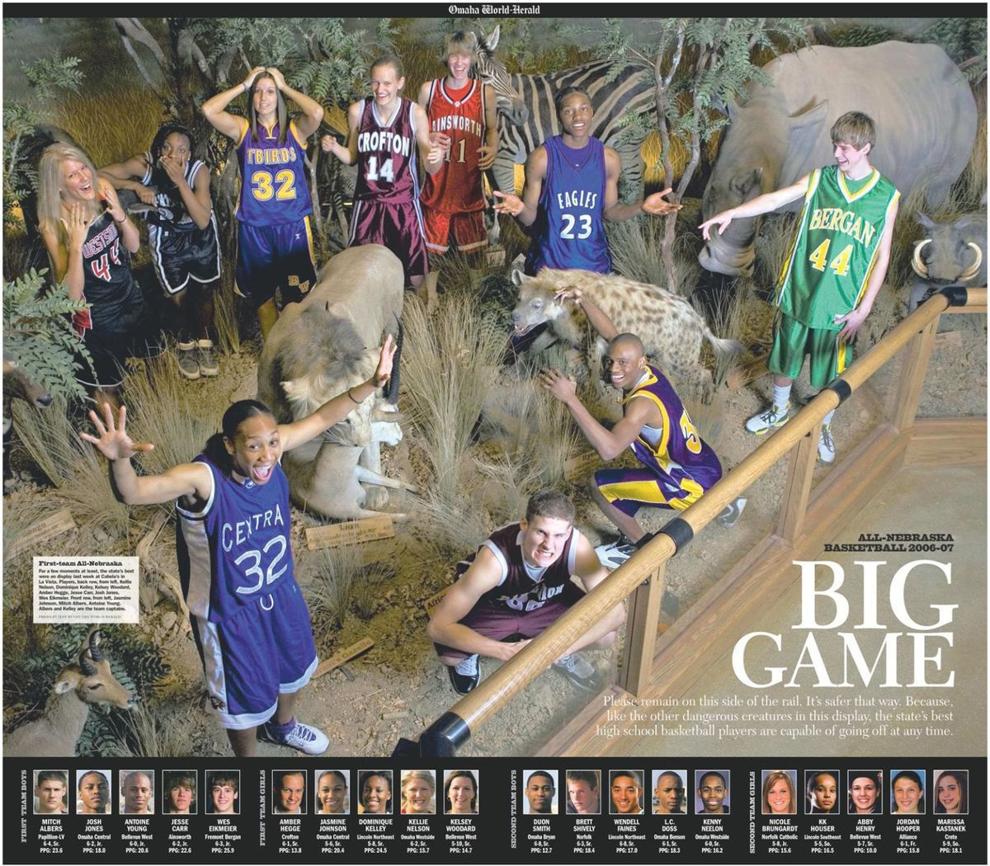 2006: A Cut Above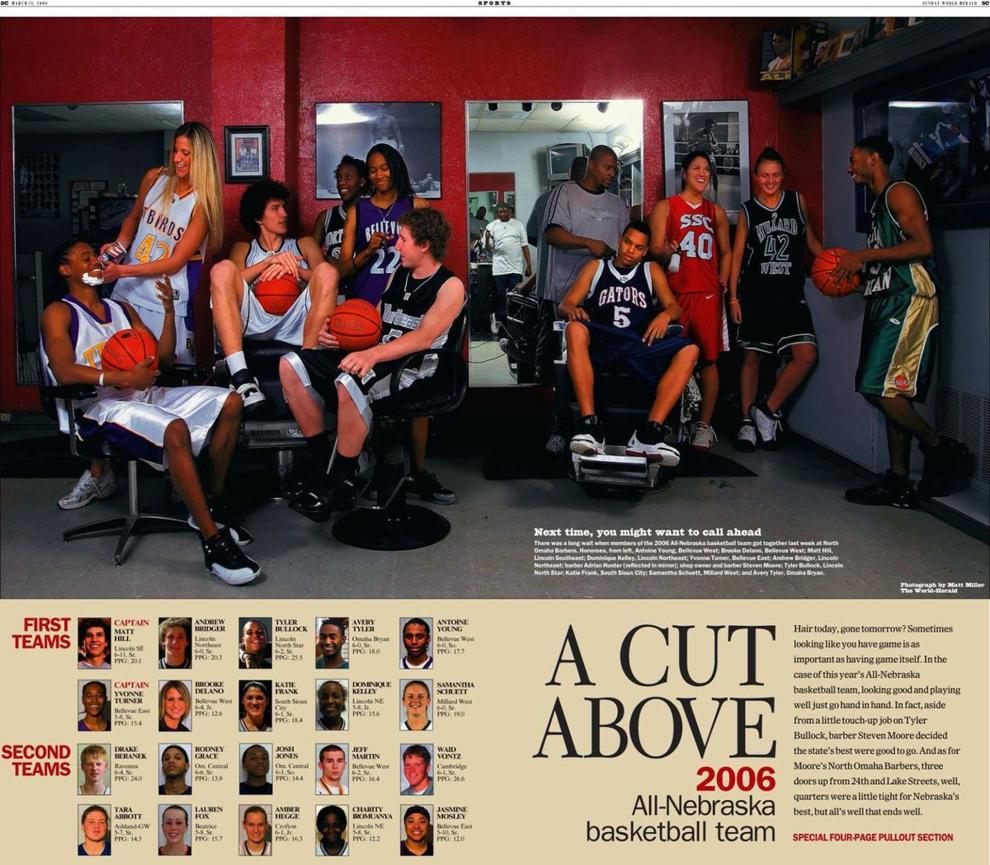 2005: All-State Oasis