Josiah Dotzler rode off into the sunset on top of high school basketball.
Kept on going, too. All the way to Thailand.
The overseas visit is the reason the honorary captain of the 109th All-Nebraska boys basketball team — a three-year starter at Bellevue West, a two-time All-Nebraska choice and a Creighton signee — isn't in the team photo.
His travels are a once-in-a-lifetime event. Just like leading Bellevue West to an undefeated season, the school's first and the fourth in Class A since 1960.
"Here in Thailand I've been catching up with my sister and her family," he texted. "We are doing some crazy activities and experiencing things I never thought I would ever do."
The point guard wrapped up his career by leading the Thunderbirds in scoring in all three state tournament games — all blowouts — two weekends ago. Bellevue West went 29-0 with an average winning margin of 26.7 points.
It was bookend titles for Dotzler and West — 2020 was the first — while he was one of the few to play in four consecutive Class A finals.
"This last season was definitely my favorite and I couldn't have asked for a better one," he texted. "Our whole team was so competitive and yet played with so much fun and joy every single game."
He also weighed in on his fellow All-Nebraska first-teamers — Bellevue West teammate Jaden Jackson, Landon Pokorski of Gretna, Class B career scoring leader Connor Millikan of Platteview and Omaha Skutt's Jake Brack.
"Jaden Jackson is someone I definitely will miss playing with. I've been playing with him since fourth grade and our connection on the court is something that can't be taught.
"Landon Pokorski is a great player who has been helping lead his team the past two years and will only continue to get better.
"Both Connor and Jake are amazing players I have also played with and against since I was in middle school. And seeing their hard work pay off is awesome."
Dotzler has also been keeping up with Creighton during its NCAA tournament run.
"Creighton is on a roll. I'm so happy to see the team's success and know that they will help me reach my full potential as a basketball player," he texted.
The All-Nebraska second team has all selections from Class A state-qualifying schools — junior Elijah Gaeth and sophomore Derek Rollins of Millard North and seniors Alec Noonan of Elkhorn South, Antallah Sandlin'el of Lincoln North Star and Tate Odvody of Omaha Westside.
Third-team selections are seniors Carter Tempelmeyer of Lincoln East, Brooks Kissinger of Ashland-Greenwood and JJ Ferrin of Skutt, junior Kevin Stubblefield of Westside and sophomore Bryson Bahl of Papillion-La Vista South.
Nominations of coaches and observations of The World-Herald's sports staff determine the honor teams.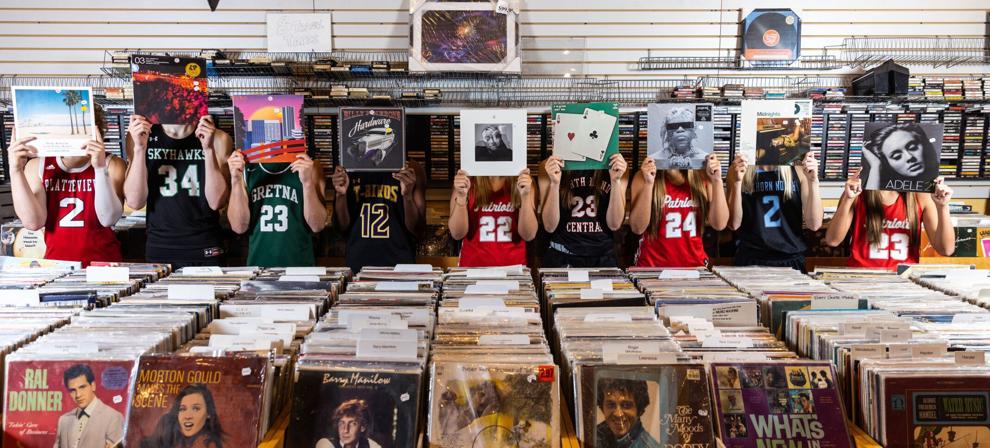 ---
---
MEET THE FIRST TEAM
---
---
JOSIAH DOTZLER
Captain • Bellevue West • 6-3 • Senior • 16.5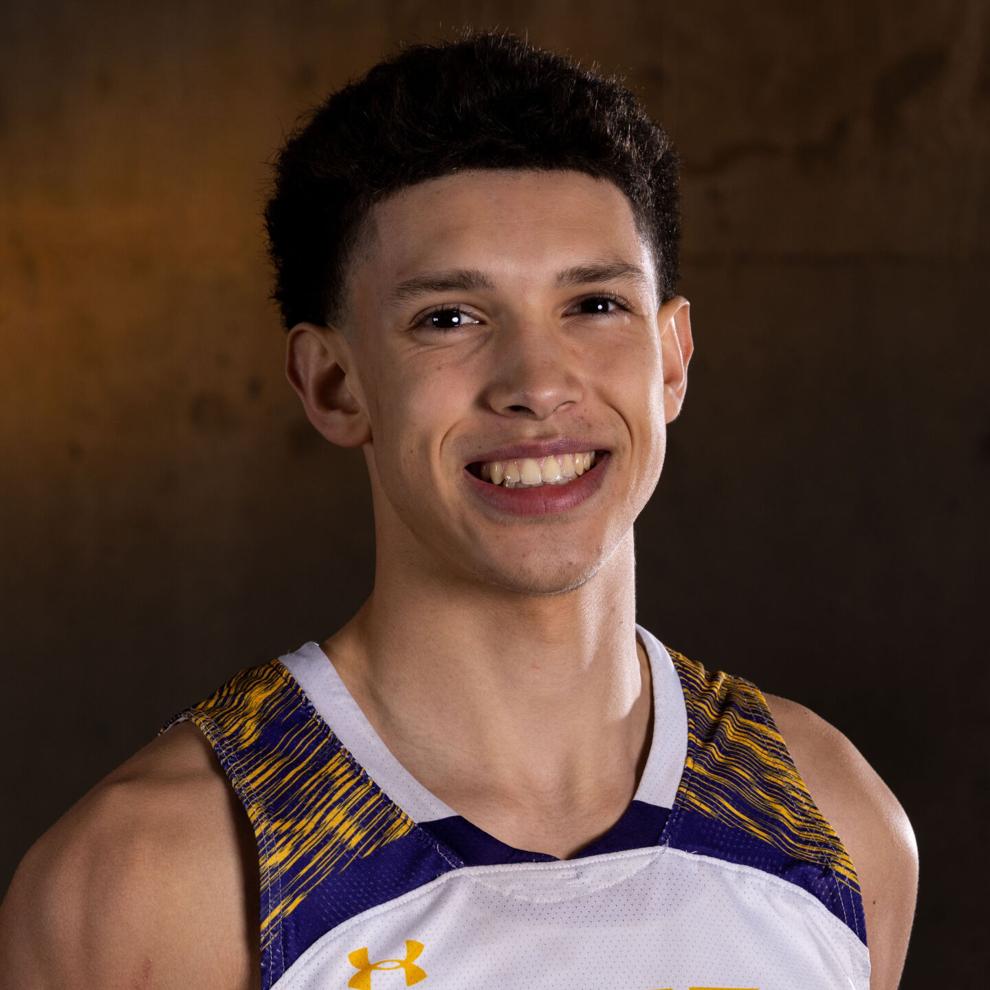 The only junior on last year's All-Nebraska is the last Dotzler coached by Doug Woodard, who announced his retirement after the Thunderbirds finished their unbeaten season.
"Obviously, the Dotzler family to us has meant a ton," Woodard said. "Josiah, his competitive desire, every day in practice to come with energy, that's hard to do."
Teams, even undefeated ones, aren't on their game all the time. The closest West came to an off weekend was at the end of the regular season against the teams, in reverse order, it would see again to finish off the state title — Millard North and Omaha Westside, the latter taking the Thunderbirds to overtime.
"I don't think we ever really played to our level that weekend. But we were playing two teams that had a lot to gain at that time," Woodard said. "He was such an important cog in developing a practice mindset that wouldn't allow your typical swoons to occur because of his competitiveness. Every day it was that way."
He said the 6-foot-3 Dotzler, who averaged 16.5 points this season to finish with 1,264 in his four years, will take those traits to CU.
"I think he's going to have an integral part there," Woodard said. "He's going to make practice extremely competitive. He's going to force his way into the mix because he can do so many different things.
"I think he's going to have a big role, whether it's right away or after a year, you can never tell those things, but eventually he's going to force his way into the mix."
---
CONNOR MILLIKAN
Platteview • 6-1 • Senior • 25.6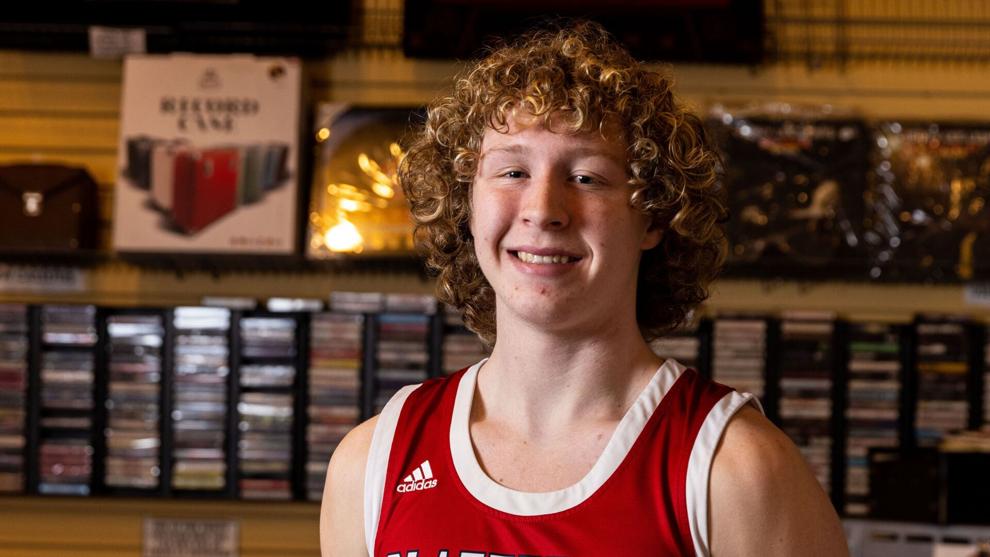 Numbers like his have seldom been put up by a guard — 2,639 points, 910 rebounds, 277 assists.
The 6-1 senior averaged 24.9 points, bettering the Class B standard of 24.1 by Bob Siegel of Fairbury while taking down the former Huskers' class scoring record of 2,337.
The only one on the all-time list Millikan didn't catch was the late Bill Holliday of Wilsonville, with 2,748 ending in 1960.
Millikan is also seventh all time among Class B rebounders.
"What I remember the most is when Connor came in as a freshman. He didn't act like a freshman," Platteview coach Tim Brotzki said. "I mean, he acted like an upperclassman kid and was a leader from the first day that he stepped in our program.
"And he would back it up with his numbers that he had with his scoring average and everything else. I don't know any guard in the last however many years to average 10 rebounds a game because he was just a relentless, driven player."
Millikan signed with NAIA member Dordt. His brother plays football there and Brotzki said Connor thinks he can contribute immediately.
---
JAKE BRACK
Omaha Skutt • 6-9 • Senior • 16.5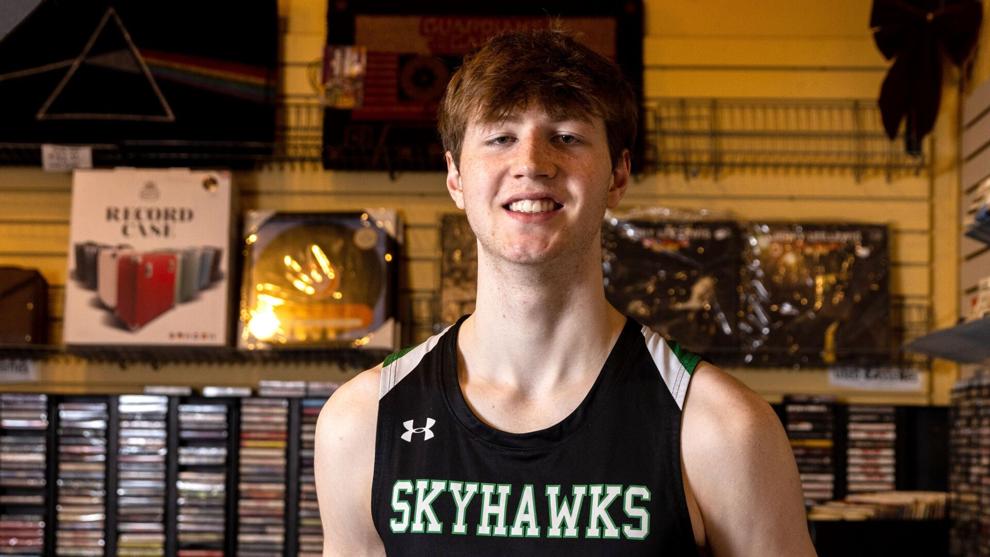 Beside Dotzler, he's the only other known Division I-bound player in the state's senior class. South Dakota signed the 6-9 Brack, who averaged 16.5 points and 6.6 rebounds while part of Class B's tallest front line and shot 63% from the field.
Skutt coach Kyle Jurgens said he thinks Brack is the program's first Division I scholarship player.
"He had a great year for us," Jurgens said. "Some kids would have a little bit of an ego and be satisfied after the junior season he had, but he didn't do that.
"When you know your best player is also your hardest worker, then you have a chance to be pretty good."
Brack made a comeback from a broken leg while dunking during the offseason, and during the onset of the pandemic, between his freshmen and sophomore years. His first significant minutes as a sophomore were when Skutt needed to counter Lincoln Pius X's height.
"He didn't play scared and we started inserting him in a little bit more into the lineup," Jurgens said.
---
LANDON POKORSKI
Gretna • 6-1 • Junior • 15.2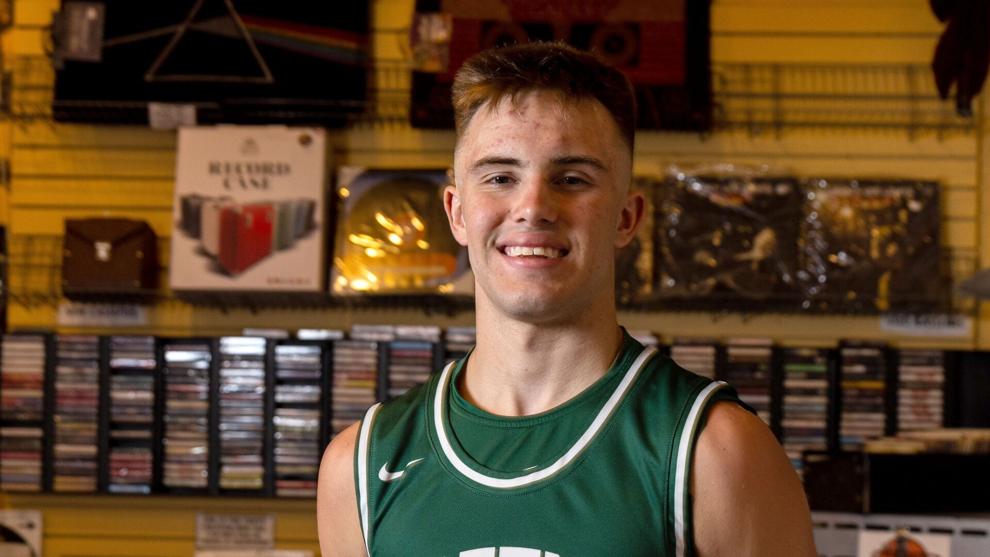 A three-year starter, the 6-1 junior helped take Gretna to the past two Class A semifinals.
Pokorski led the Dragons in scoring at 15.2 points per game and his assist average of 4.5 tied for third-best in Class A.
Where he made steps from last season, coach Brad Feeken said, was in a leadership role.
"When things maybe got tight for us last year (2021-22), we kind of did it by committee,'' Feeken said. "This year he wanted to ball in those situations, and we were happy for his play and to make plays for others to make plays for our team, either on the offense or defensive end.
"His leadership has really grown over the last three years."
What will Gretna ask of Pokorski next season? Everything, the coach said.
"Anyone who's been starting since he was a freshman, you're going to put a lot on his shoulders and you're going to say we're going to go as far as you can take us and I think he can take us a long, long ways,'' Feeken said. "We have enough back, the pieces around him, with his leadership and those steps he will take this summer offseason, it should be hopefully a good year for us."
---
JADEN JACKSON
Bellevue West • 6-1 • Junior • 14.7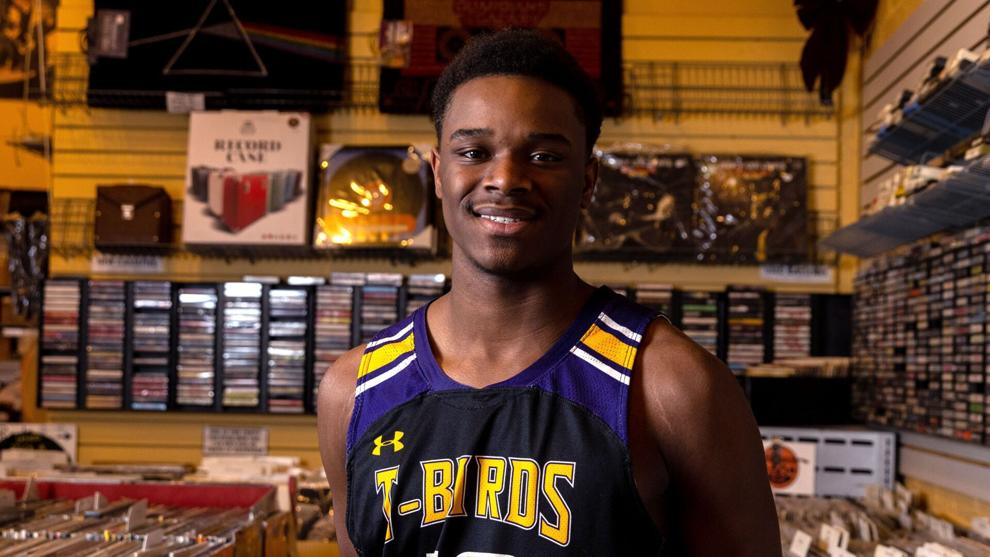 Likely the next 1,000-point scorer from Bellevue West, the 6-1 junior holds an offer from UNO. He averaged 14.7 points while making 72 3-pointers for 42% accuracy.
"He's always been a good shooter. That was kind of the book on him his first two years," Woodard said. "What really impressed me this year was his growth in two areas, the shooting part of it and his defense."
Jackson improved in "shooting off different platforms" —coach-speak, as Woodard described as coming off a down screen, using a fade screen, pulling up on the break from a ball screen.
"There's just not a lot of kids, especially in high school, who are effective shooting all those different ways and he's effective. He really put a lot of work into that."
On defense, Jackson covered point guards to interior players with effectiveness. It was a key to how West had its best halfcourt defense during Woodard's 25 years.
---
---
SECOND TEAM SELECTIONS
Elijah Gaeth, Millard North, 6-3, Jr., 12.7
Alec Noonan, Elkhorn South, 6-2, Sr., 19.5
Antallah Sandlin'el, Lincoln North Star, 6-8, Sr., 17.4
Tate Odvody ,Omaha Westside, 6-4, Sr., 15.3
Derek Rollins, Millard North, 6-4, So., 14.3
THIRD TEAM SELECTIONS
Carter Tempelmeyer, Lincoln East, 6-2, Sr., 15.3
Kevin Stubblefield, Omaha Westside, 6-4, Jr., 15.8
Brooks Kissinger, Ashland-Greenwood, 6-3, Sr., 16.0
JJ Ferrin, Omaha Skutt, 6-2, Sr., 14.6
Bryson Bahl, Papillion-La Vista South, 6-4, So., 18.1
Photos: All-Nebraska basketball teams through the years
2023: Chart toppers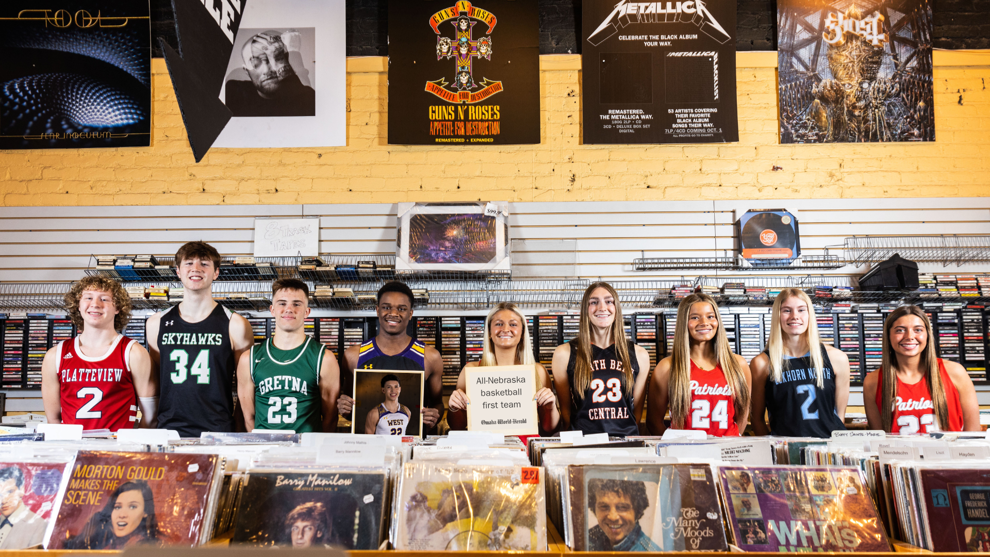 2022: Industrial strength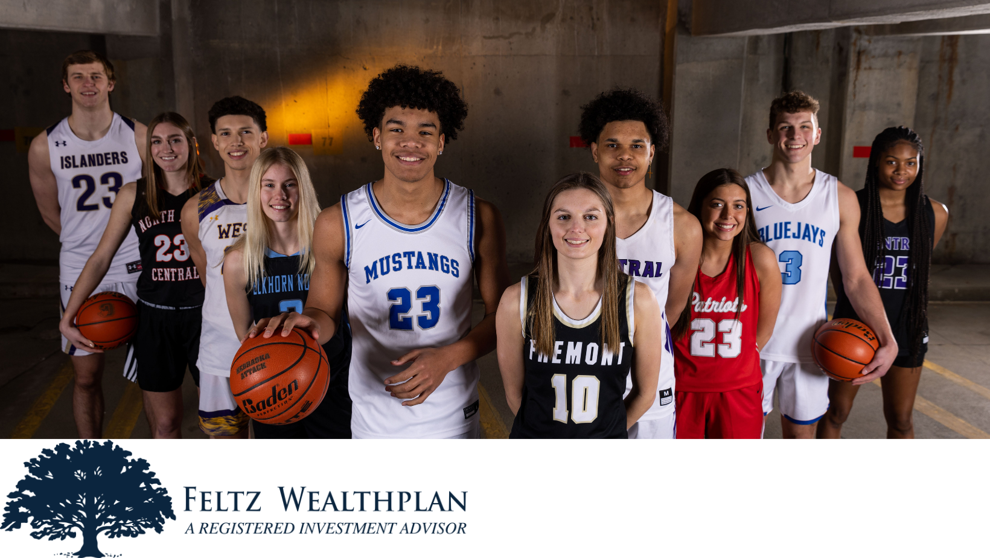 2021: Showstoppers
2020: The Legion of All-Nebraska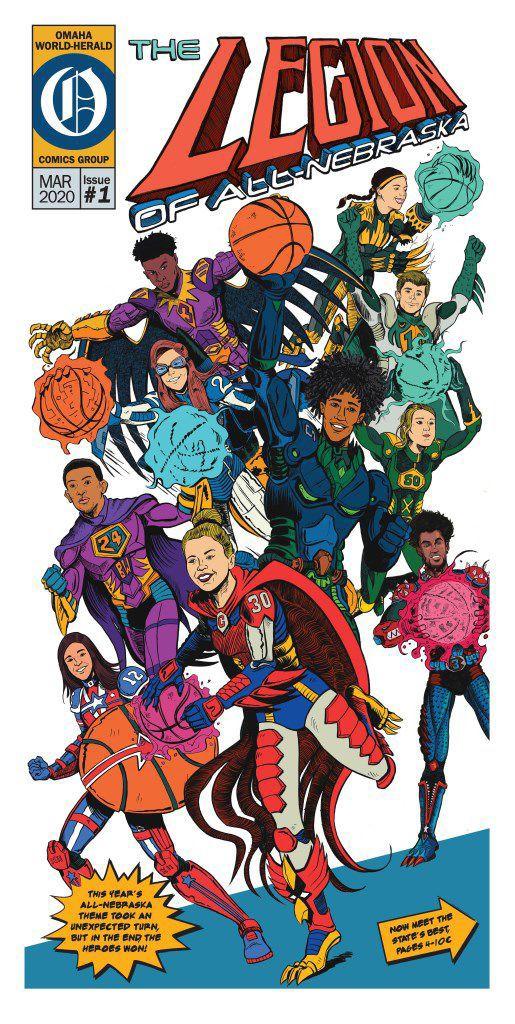 2019: Masterpiece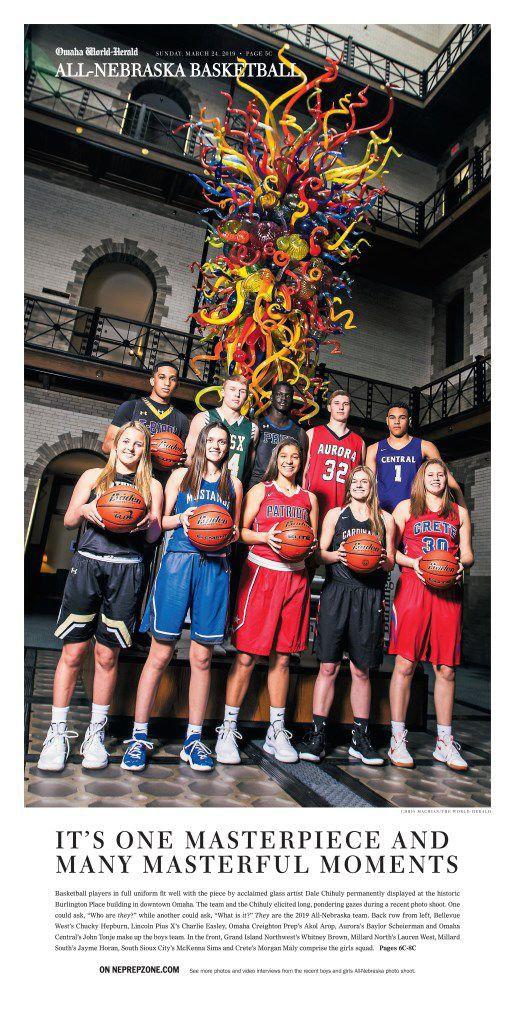 2018: Monumental
2017: Royal Court
2016: Hang Time
2015: Shooting Stars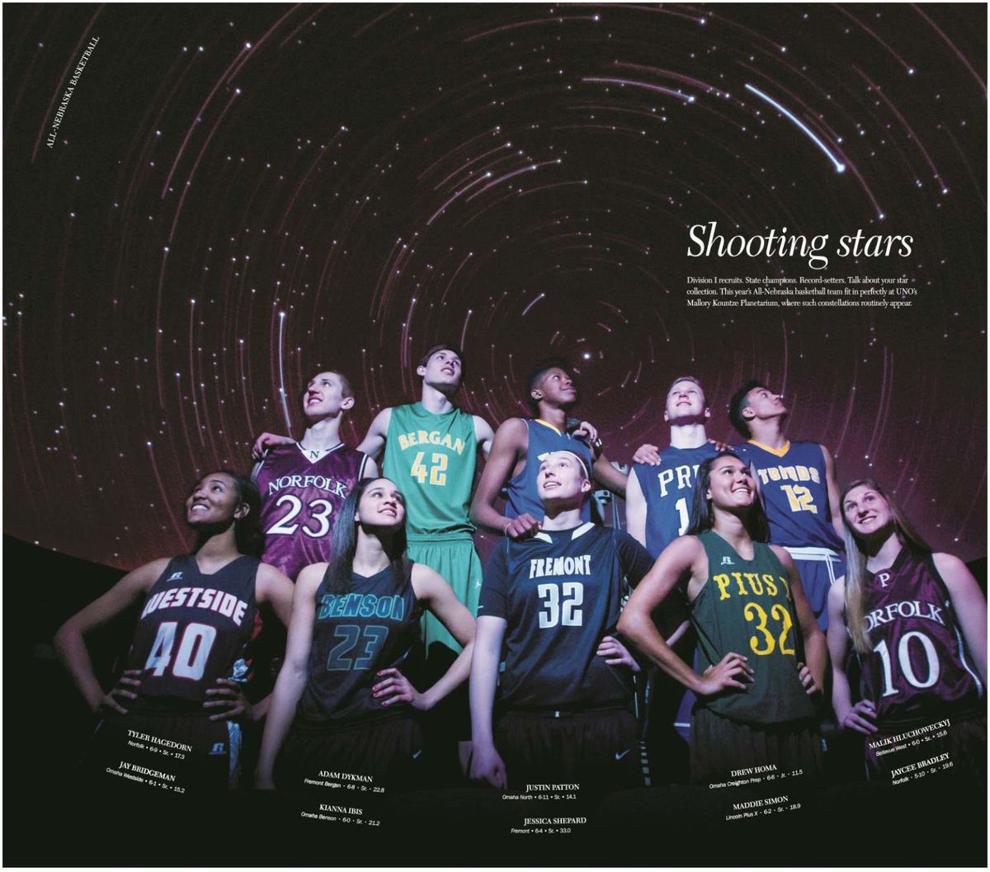 2014: Full-court Press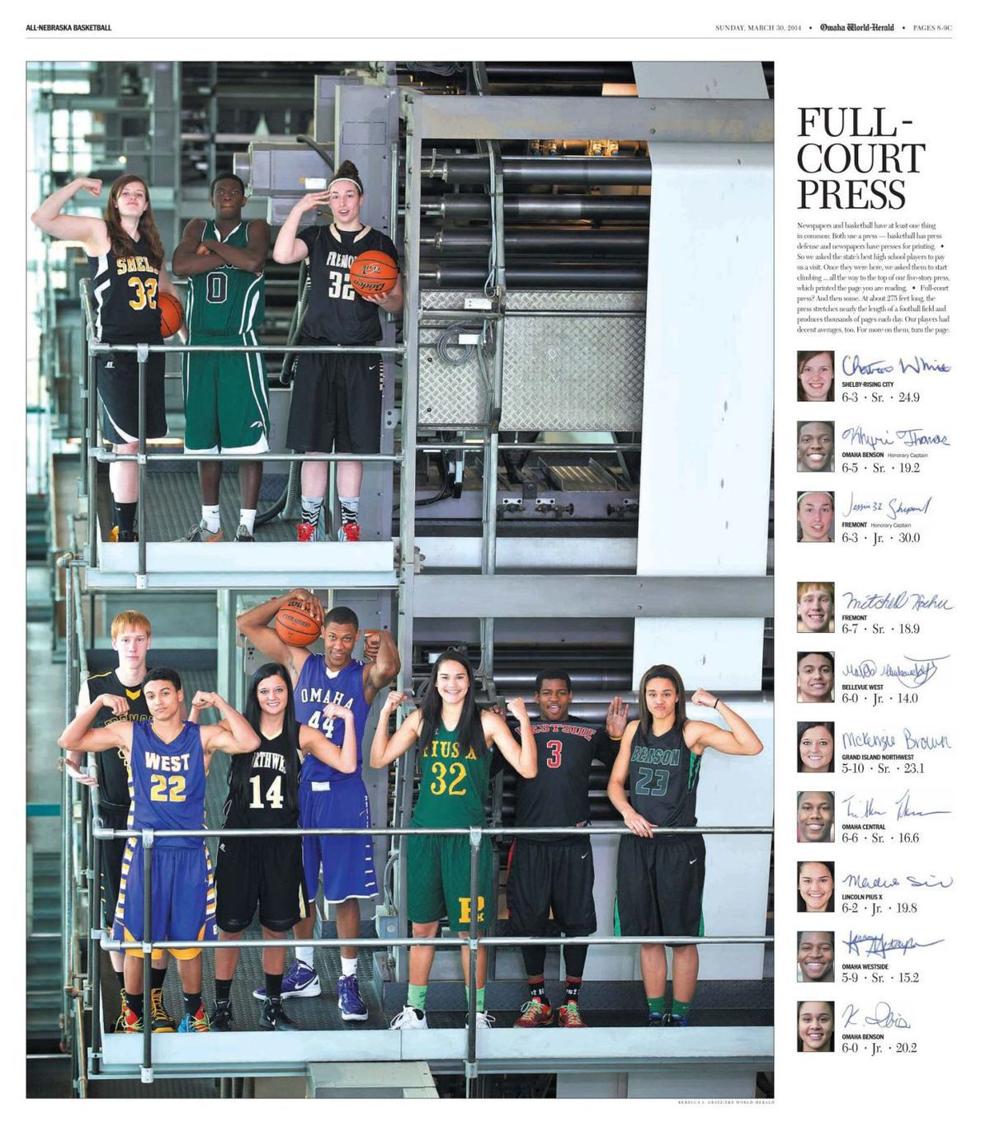 2013: All-Shake
2012: Old School
2011: Showstoppers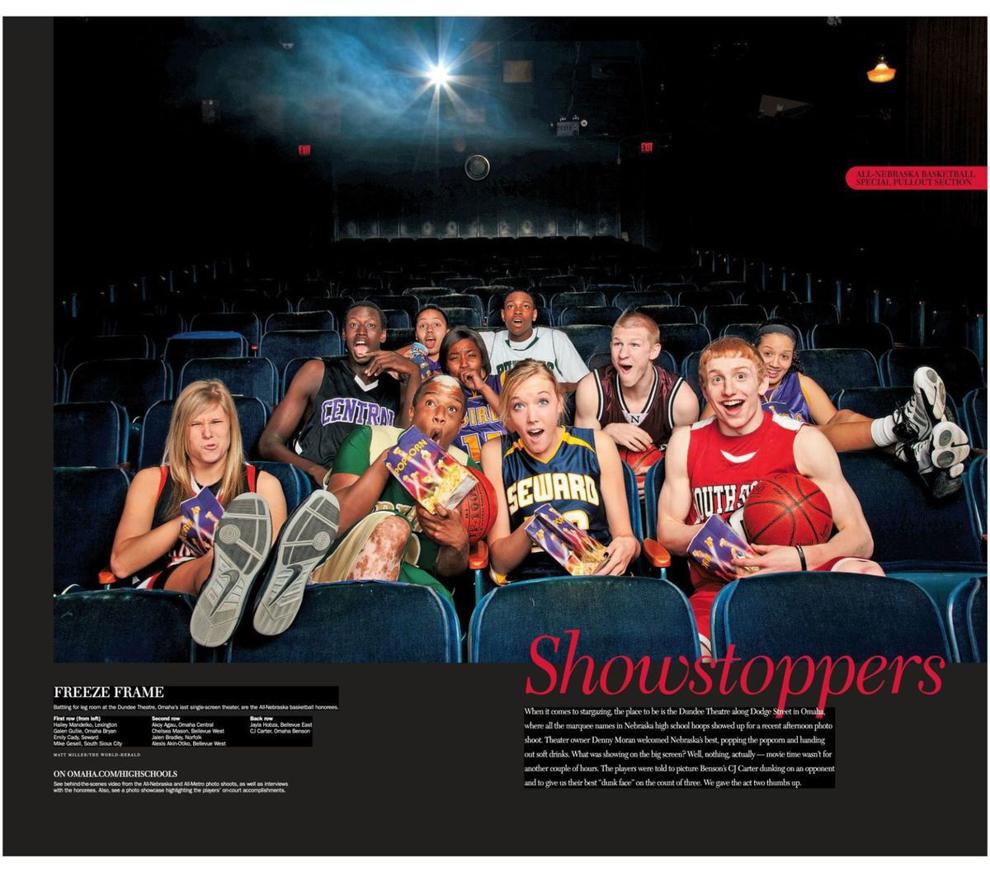 2010: Good to the End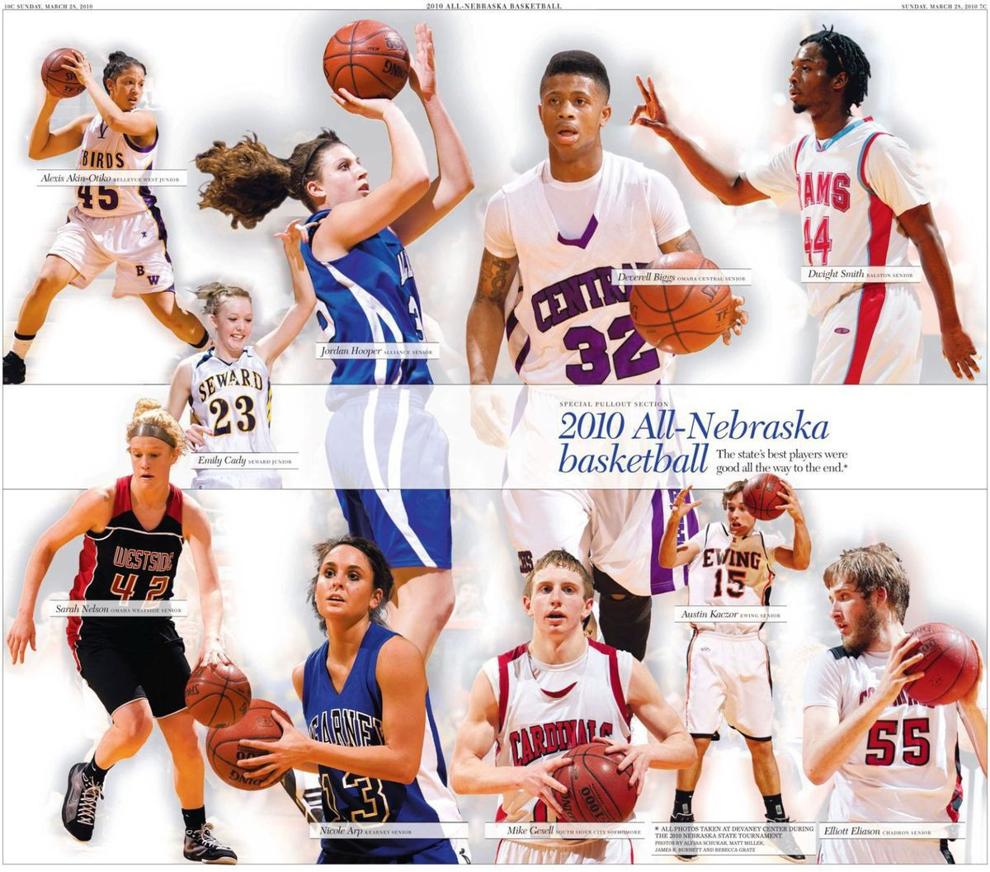 2009: From All Directions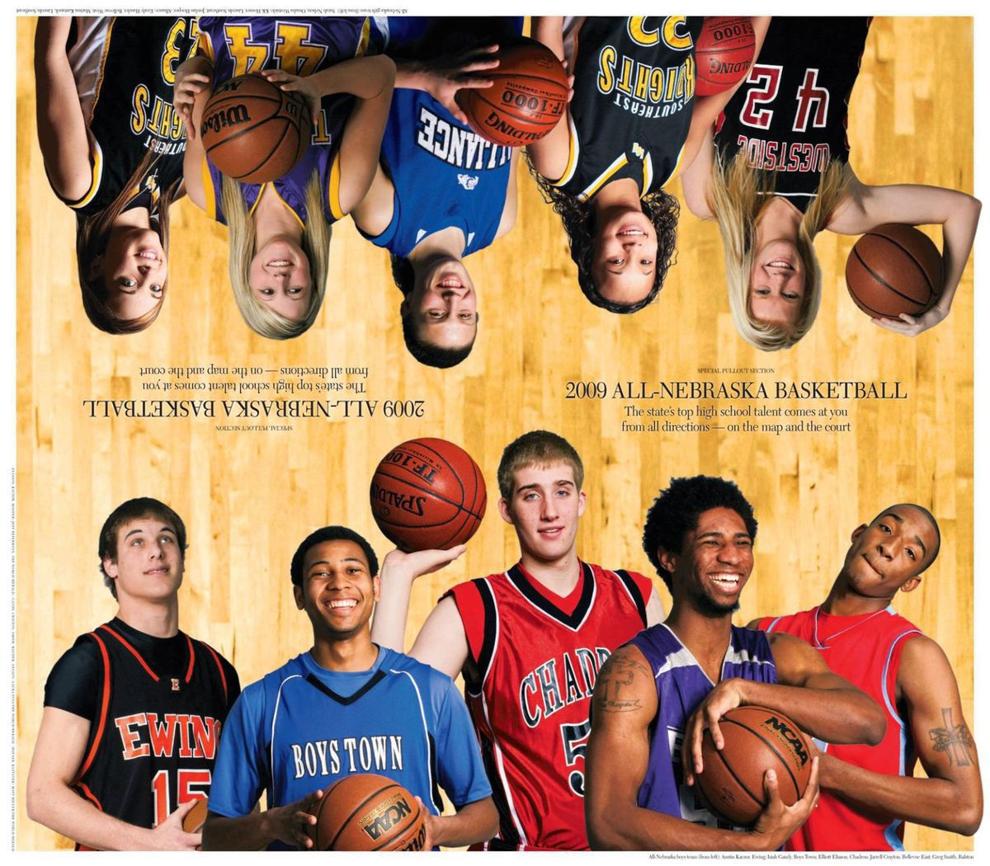 2008: Rare Collection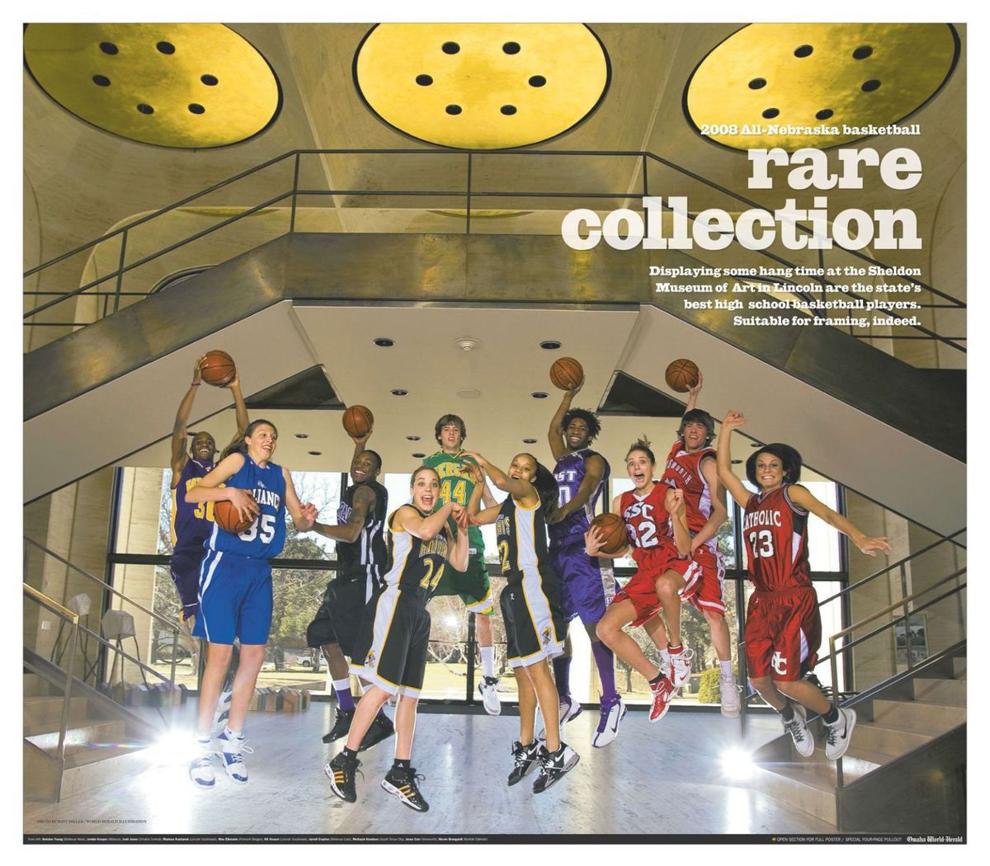 2007: Big Game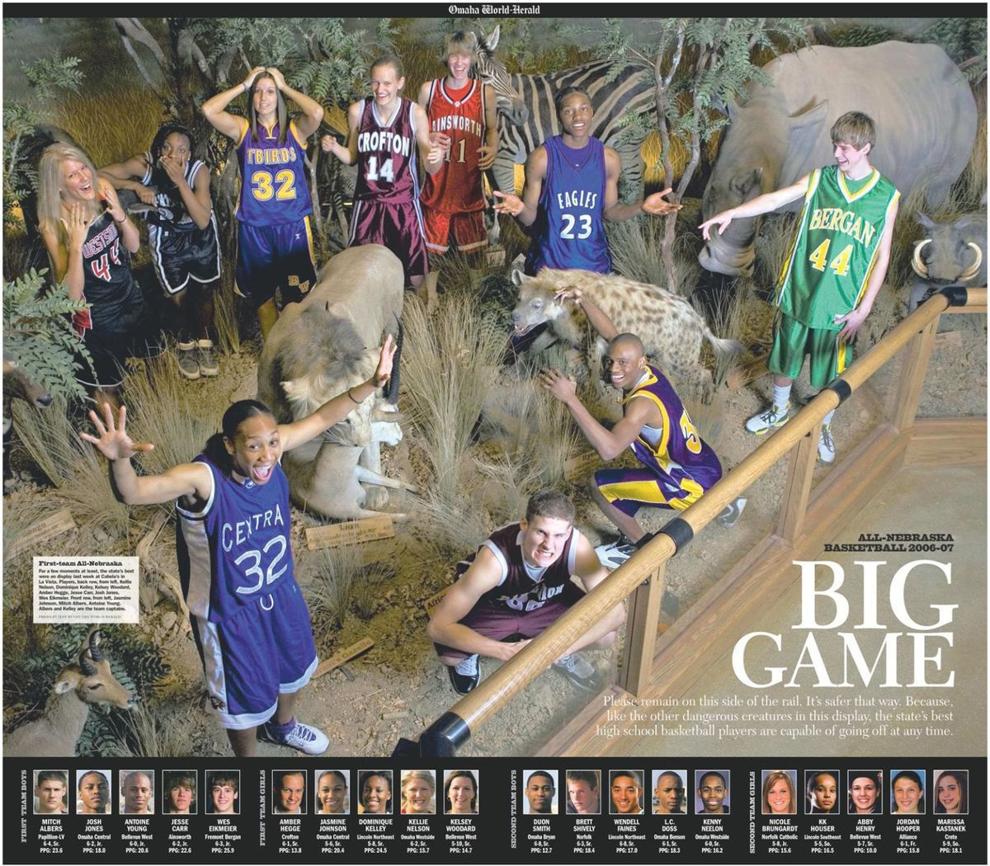 2006: A Cut Above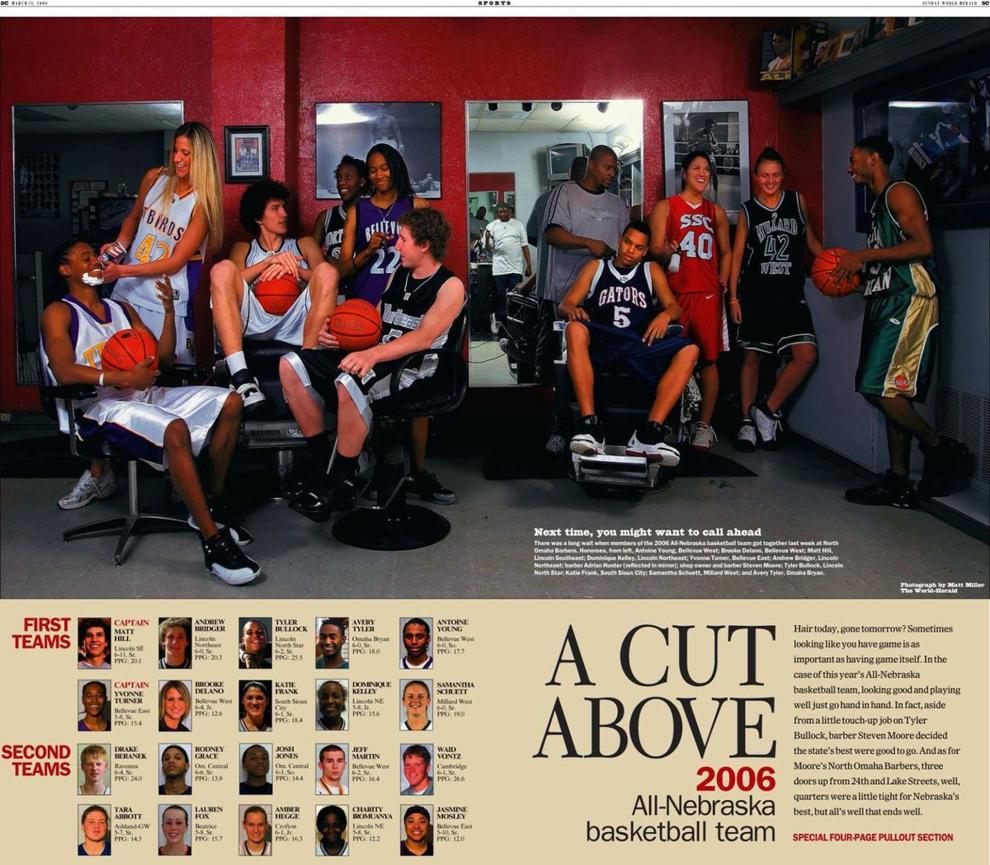 2005: All-State Oasis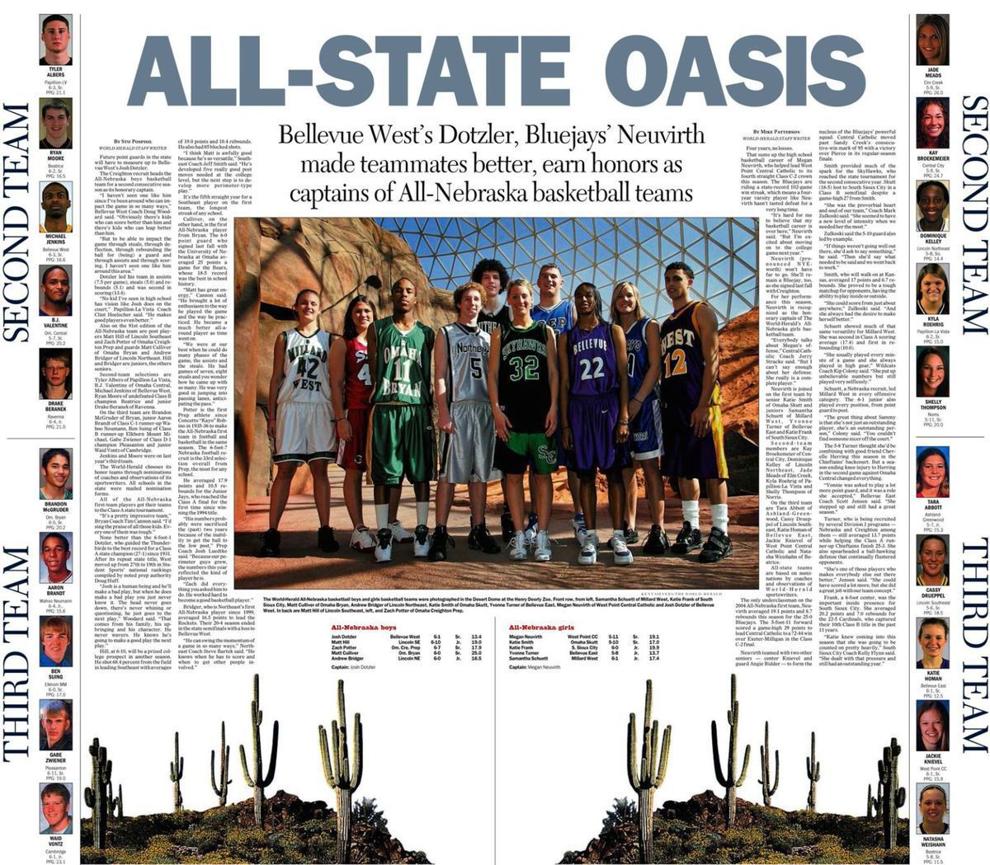 ---