Gabe Hinrichs set the boys meet record Thursday, then Jaci Sievers made it a sweep of the individual titles by Elkhorn South at the Metro Conference cross country championships.
Hinrichs, a senior, crossed the finish line at Walnut Creek in 15:31. His time was 11 seconds faster than the 15:42 by Seth Hirsch of Millard West in 2015.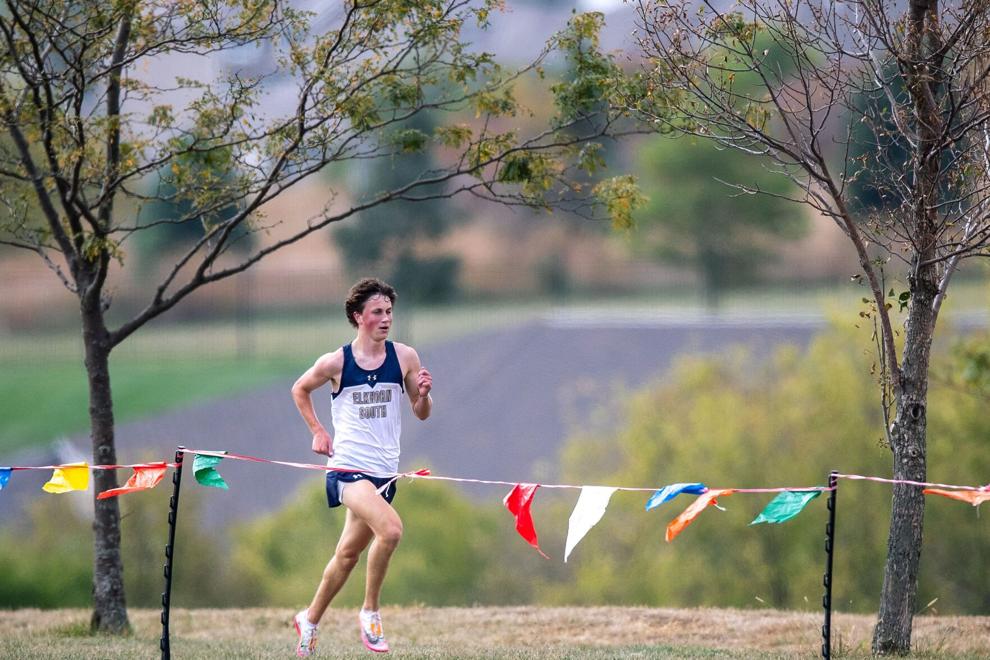 "My coach said we needed to have more of an effort-based run rather than just sit behind and have a kick at the end,'' the future Division I runner said. "So I definitely took it out fast today. It's exactly what I wanted in the race."
Hinrichs finished 43.5 seconds ahead of runner-up Sam Kirchner from team champion Millard West.
Sievers, a junior, ran 18:58.3 to be 19 seconds ahead of Omaha Westside's Claire White.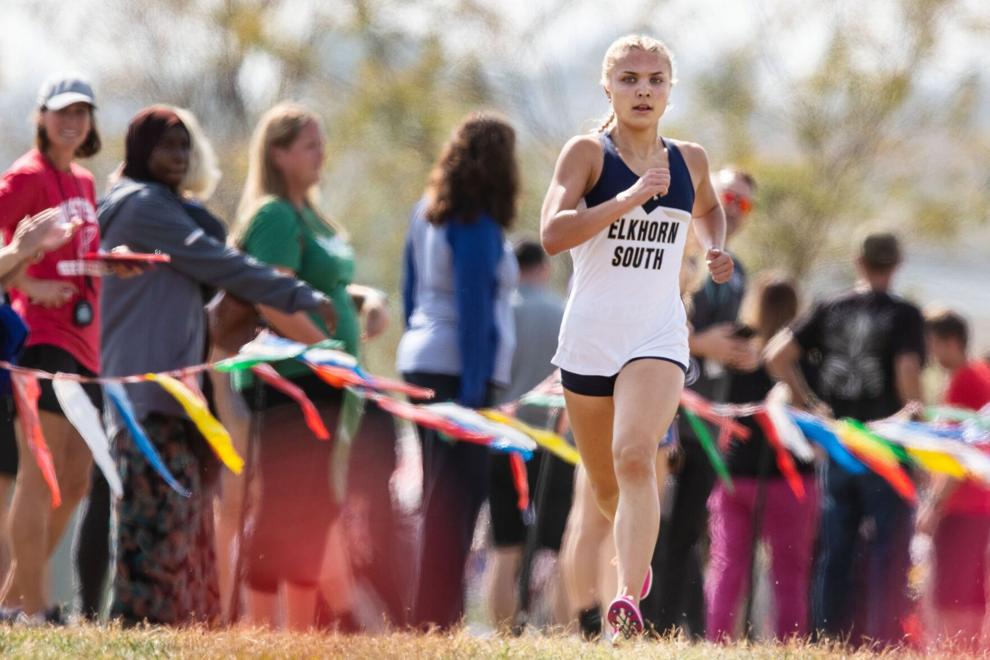 "I knew I wasn't going to be racing (Fremont's) Elli Dahl, my top competition, today, but there's still some really good competition here, including Claire,'' Sievers said. "I just knew I had to hit the first mile pretty hard. It's all downhill and then just use my speed I've already created to get up those hills."
Millard West swept the team titles for the first time since 2016. The Wildcat boys put five in the top 15, with Piercze Marshall and Cole Haith finishing 4-5, for 35 points. Omaha Creighton Prep was next with 80. Isabelle Hartnett in third and Sydney Beaudin in eighth helped the Wildcat girls get past Gretna 67-78.
Because of the COVID-19 pandemic, there was no Metro meet in 2020. Millard West's boys were champions in 2019, when Hinrichs was 14th as a sophomore and Sievers was seventh as a freshman. There was no comparison to 2019 when it came to the weather. Thursday's temperatures were around 70 degrees for the lunch-hour races compared to unseasonable cold and flurries two years ago.
Results
Team scoring: Millard West 35, Omaha Creighton Prep 80, Elkhorn South 111, Gretna 112, Millard North 125, Papillion-La Vista South 128, Millard South 181, Omaha Burke 220, Omaha Westside 242, Papillion-La Vista 279, Omaha South 322, Bellevue East 376, Omaha Bryan 383, Bellevue West 415, Omaha Central 437, Omaha North 442, Omaha Northwest 550.
Top 15 individuals: 1, Gabe Hinrichs, ES, 15:31.0. 2, Sam Kirchner, MW, 16:14.5. 3, Evan Liewer, Gretna, 16:21.8. 4, Piercze Marshall, MW, 16:25.1. 5, Cole Haith, MW, 16:34.7. 6, Luke Johnson, ES, 16:38.9. 7, Dalton Heller, MS, 16:42.4. 8, David Goldsmith, MN, 16:48.2. 9, Dennis Chapman, CP, 16:48.7. 10, Grant Dixon, ES, 16:48.9. 11, Joey Hartnett, MW, 16:51.4. 12, John Burns, CP, 16:58.8. 13, Porter Bickley, MW, 17:02.4. 14, Thomas Vasquez, Burke, 17:04.6. 15, Will Ramsey, MN, 17:12.0.
Team scoring: Millard West 67, Gretna 78, Elkhorn South 118, Millard North 119, Papillion-La Vista South 124, Omaha Westside 133, Millard South 156, Omaha Marian 168, Bellevue West 233, Omaha Central 260, Omaha Burke 328, Omaha South 367, Omaha Bryan396, Bellevue East 419.
Top 15 individuals: 1, Jaci Sievers, ES, 18:58.3. 2, Claire White, OW, 19:17.7. 3, Isabelle Hartnett, MW, 20:02.8. 4, Molly Caruso, MN, 20:07.4. 5, Reese Young-Oestmann, OW, 20:11.1. 6, Olivia Rosenthal, PS, 20:12.9. 7, Noelle Abels, OW, 20:19.6. 8, Sydney Beaudin, MW, 20:22.3. 9, Isabella Bricker, Gretna, 20:23.6. 10, Kara Muller, BW, 20:25.1. 11, Addy Walker, Gretna, 20:30.8. 12, Kaitlyn Swartz, PS, 20:34.8. 13, Emily Tichota, ES, 20:53.1. 14, Olivia Hannesson, Gretna, 21:09.2. 15, Brianna Hernandez, MW, 21:13.4.
---