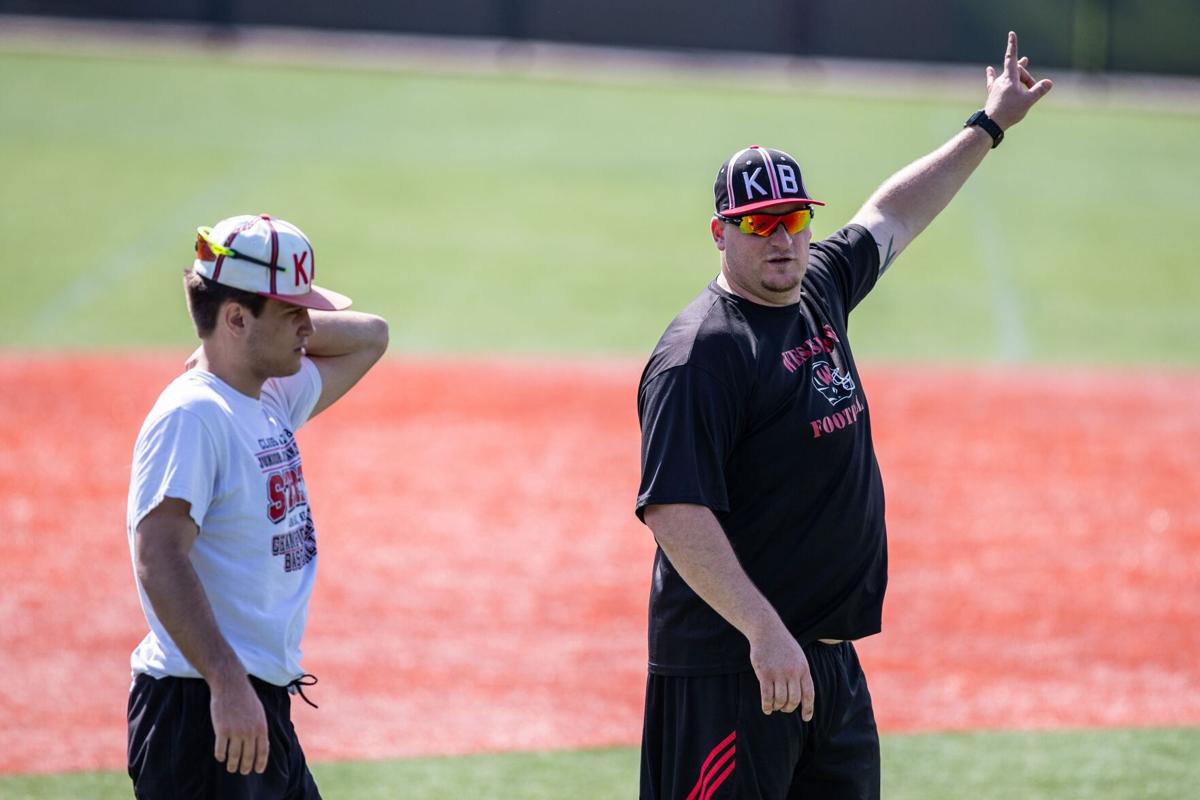 Omaha Westside coach Otis Seals has his own version of a triple play these days.
Namely, the 4-month-old triplets who keep him and his wife Molly busy.
But Seals, in his first season as Warrior varsity coach, still has found time to get his squad off to a positive start.
"Taking care of the triplets and thinking about baseball have both kept me awake at night," he said. "But I'm making it work."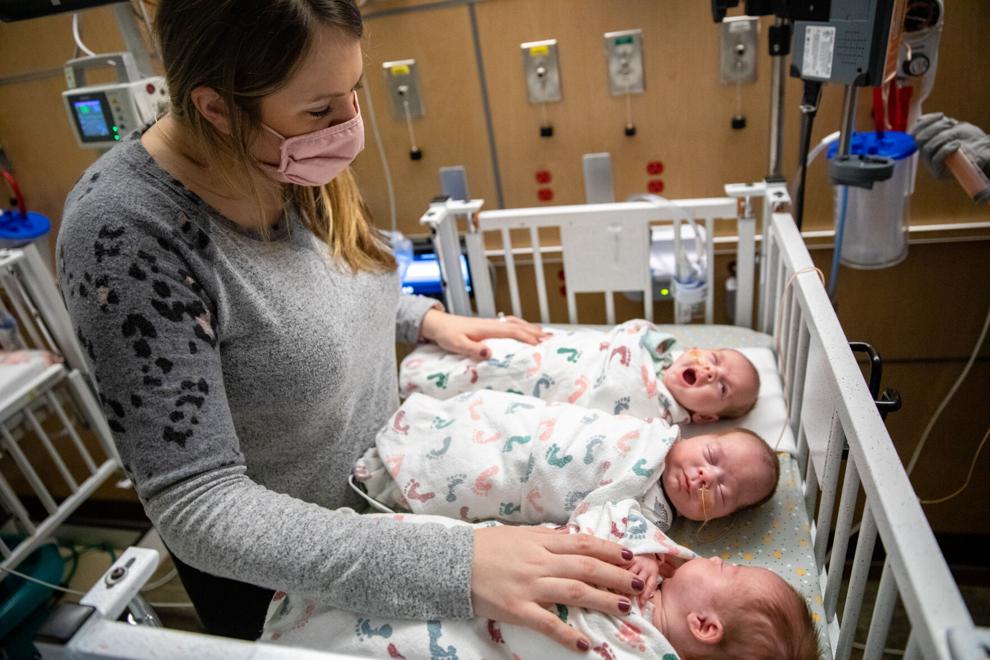 Westside (7-4) is coming off one of its best wins. The Warriors defeated host Millard North 4-1 in nine innings Saturday.
"That was a big one for us," Seals said. "We've been really close in some games but just weren't able to finish them off."
Simon Stover pitched six innings and struck out nine while Kutty George, a transfer from Millard South, had two hits and three RBIs.
Like many other Metro schools, Westside was optimistic about its chances in 2020. But COVID-19 canceled the season.
"We would have had 10 seniors on the team last year," Seals said. "But there's nothing we can do about that."
Seals has taken over the varsity reins after the retirement of longtime coach Bob Greco. Seals guided last summer's American Legion team to a 23-10 record and a runner-up finish in the Metro postseason tournament.
"Coaching the Legion team helped settle the nerves," he said. "I'm really happy that we got some games in to build that foundation for this spring."
Still, there are differences between the Legion and varsity seasons.
"When you're thinking about wild-card points, every game in the spring is important," Seals said.
George leads the Warriors in hitting at .423 while Cole Payton, a North Dakota State football recruit who quarterbacked Westside to a championship last fall, is next at .312. Ty Madison leads the pitching staff with two wins while Kadyn Van Hill (19) and Stover (18) are the strikeout leaders.
Westside has another busy week ahead with three games, followed by the rugged Millard West Invitational on the weekend.
"It's still early but we're having a lot of fun," Seals said. "Class A looks pretty wide open this season so we hope to be in the mix."
Ratings update
Millard South lost its first game to Lincoln North Star but the Patriots remain No. 1 overall. Bellevue West climbs to No. 2 while Lincoln East, which also lost for the first time last week, slips one slot to third.
Norris stays No. 1 in Class B, followed closely by Elkhorn. Undefeated Beatrice (5-0) checks in at No. 3.
Eagles soar
Congratulations to Omaha Central and coach Jerry Kreber for winning the Dave Van Metre Invitational this past weekend.
The Eagles outslugged Omaha Burke 20-12 in Saturday's final at Brown Park. Joey Craig had five RBIs for Central and Owen Kelley had five for the Bulldogs.
One final note about the Eagles and specifically first baseman Ben Fuerstenau, who will be headed to the Naval Academy in the future. He might have the most appropriate walk-up music — "Anchors Aweigh" — of any player this spring.
Top games
Class A — Monday: Papillion-La Vista South at Millard West. Tuesday: Papio South at Millard North, Elkhorn South at Omaha Westside, Millard South at Omaha Creighton Prep. Wednesday: Papillion-La Vista at Bellevue West, Millard North at Elkhorn South. Thursday-Saturday: Millard West Invitational. Friday: Elkhorn South at Papio South.
Class B — Monday: Norris vs. Elkhorn (at Legion Field), Lincoln Pius X vs. Ralston (at Orval Smith). Tuesday: Ralston at Norris. Wednesday: Norris at Omaha Westside. Saturday: Waverly vs. Ralston (at Orval Smith).
---
Photos: Omaha Central baseball hosts Millard South