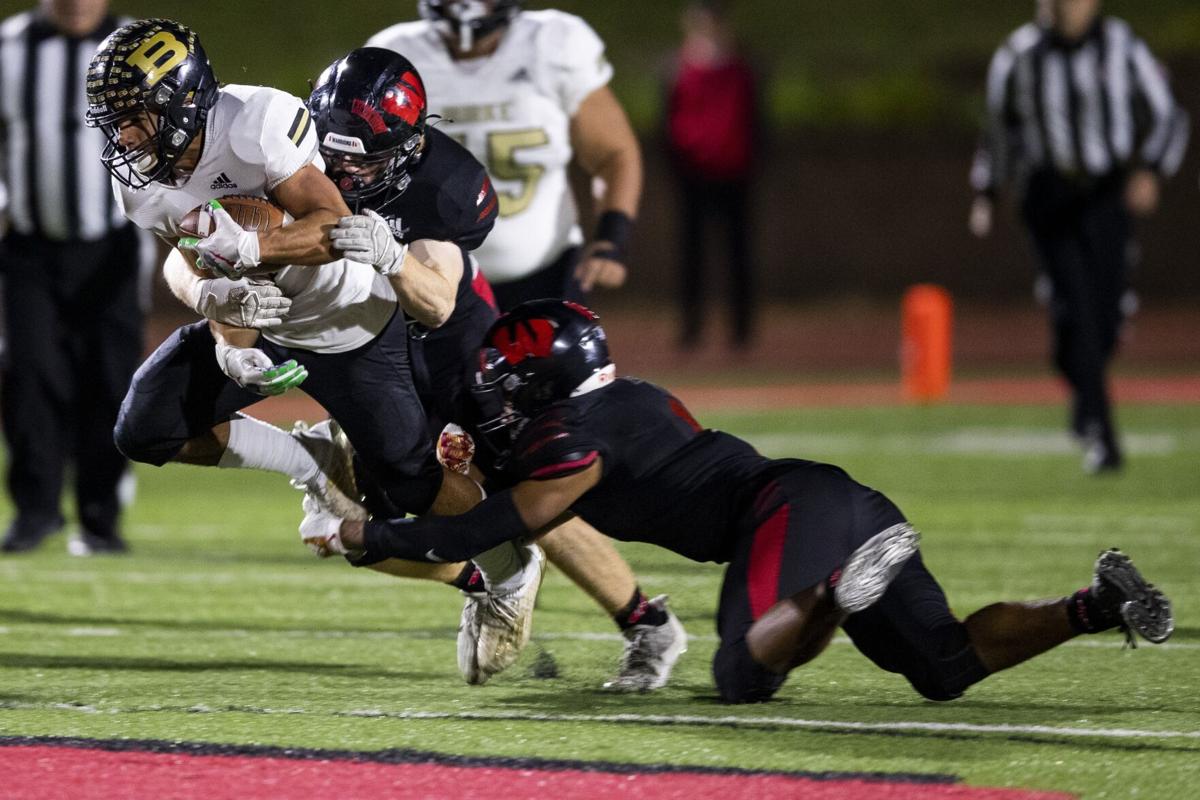 Omaha Westside lost its All-Nebraska quarterback and the majority of its defensive starters. Yet the Warriors are nearly back to where they were last year, when they won their first Class A championship in nearly four decades.
That's, in large part, thanks to an overhauled defense.
Westside returned two full-time starters — Thomas Connelly and Jack Wimmer — from a unit that sent four-star cornerback Avante Dickerson to Oregon, three-star safety Koby Bretz to Nebraska and three-star defensive lineman Cade Haberman to Northern Illinois. And Connelly and Wimmer moved positions.
Despite the overhaul, the 12-0 Warriors haven't lost since 2019, winning 24 straight. Their defense is allowing a Class A-best 13.45 points per game, up slightly from last year's 13.42.
"As far as points per game, yes, it's very similar, but these kids have their own identity," said Westside coach Brett Froendt, who also coordinates the defense. "We're really tough up front, and they're playing extremely fast. It doesn't surprise me at this point that that's where we're at, but if you asked me at the beginning of the year, absolutely."
Part of the Warriors' success can be attributed to their ability to make disruptive plays. They have 25 sacks, up from 19 in 2020, and tied last year's mark of 12 interceptions.
Just one of the four players tied for the lead in those statistical categories is a returning starter. Connelly and senior Cole Haberman have five sacks apiece, while sophomores Caleb Benning and cornerback Teddy Rezac are tied with four interceptions.
Several Warriors come from football families, too.
Rezac's twin Anthony will be starting in his ninth game at quarterback while older brother Dominic, an Air Force commit, starts at running back and safety.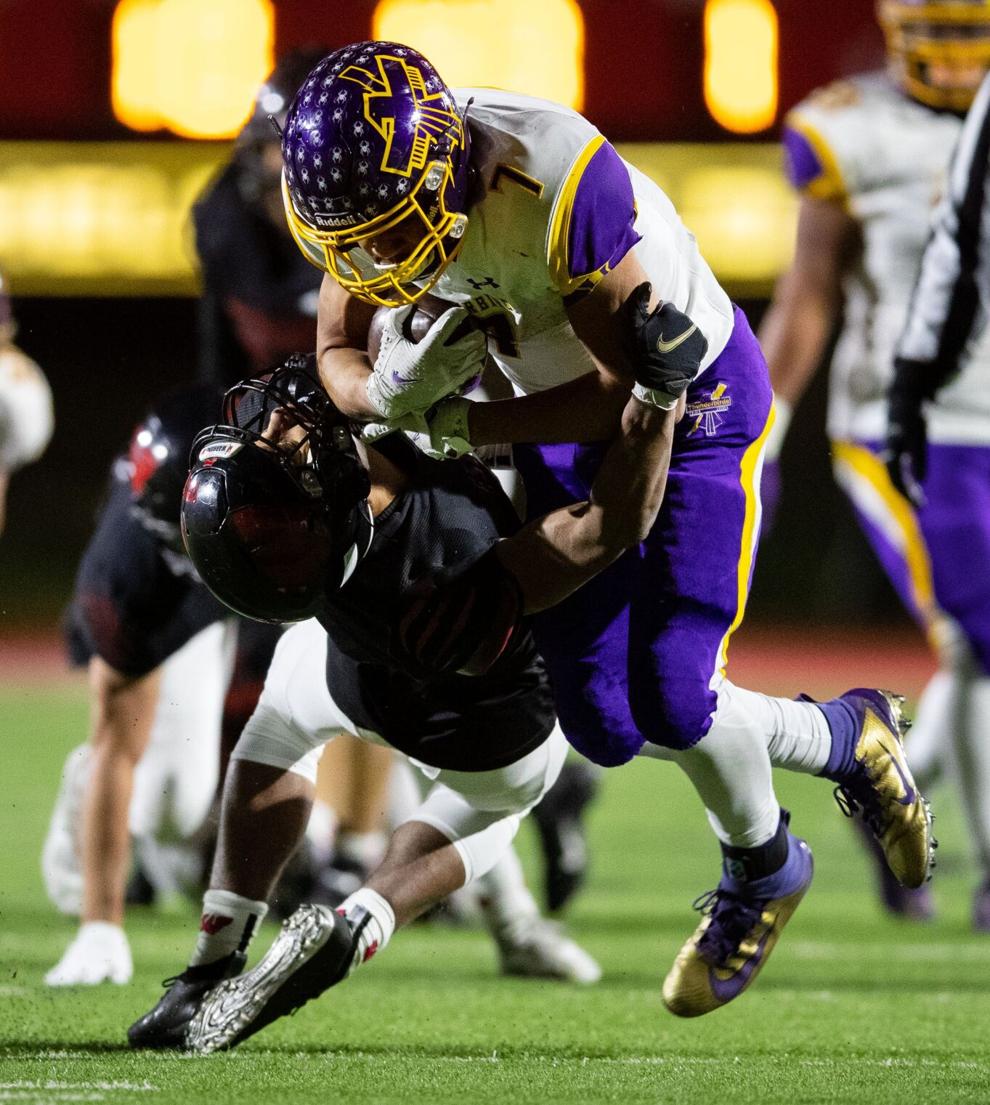 Benning's father, Damon, was a two-time national title winner and four-year letterman at I-back for Nebraska. Benning also leads the Warriors in tackles (66) despite being injured at the start of the season and moving from cornerback to safety.
Froendt said Benning's move took Westside's defense "to another level." "He plays the pass so well but yet makes a lot of tackles at the line of scrimmage. He's a tremendous football player."
But it wasn't smooth sailing early for the group.
After beating Omaha Creighton Prep 23-8 in the opener, the Warriors allowed 20.6 points in their next five contests. That included close wins over teams with losing records — Papillion-La Vista and Millard North. Some struggles were related to injuries, Froendt said, but eventually the unit found the right starting combination and other players developed.
Now the coaching staff is comfortable with the group. So much so that no one started on both sides of the ball in last week's 41-26 semifinal win over then-No. 1 Bellevue West, which was held to a season low in points. The Warriors did the same to Papillion-La Vista South and Omaha Burke earlier in the playoffs.
Now to become Class A's first back-to-back champion since Omaha North in 2013-14, Westside may have to use two-way starters in the final vs. Gretna (11-1). The Dragons have Class A's second-best scoring defense and Zane Flores, whom Froendt called the best quarterback the Warriors will face this season.
A significant part of Westside's game plan involves the eldest Rezac. Dominic has 48 tackles and a pair of interceptions in addition to being Class A's third-leading rusher. 
"Dom Rezac's going to be playing on both sides of the ball because you don't play in a game at this level and keep your dogs on the sideline," Froendt said.
And the coach knows most of the state's top teams, including his own, can score 40 points. But what sets this title contender apart is defense.
"Defense is something you can build a program around and a team around," Froendt said. 
---