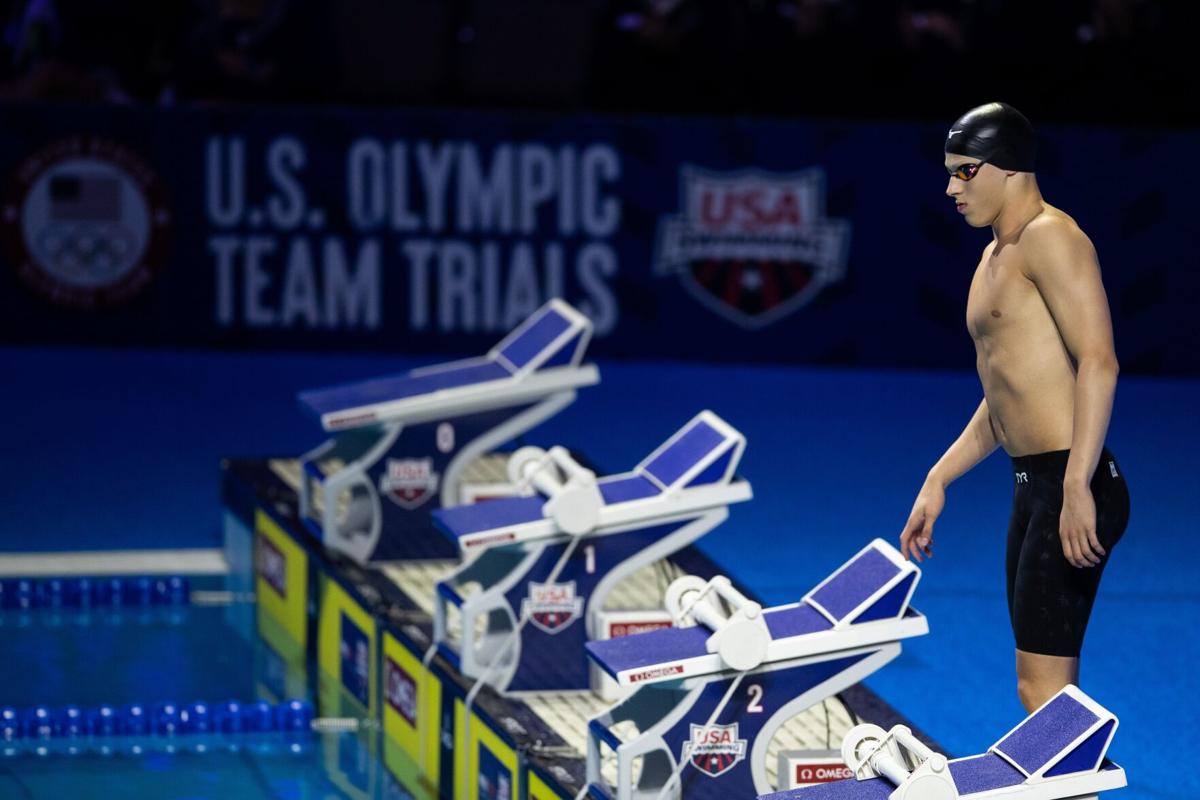 Time trials races at USA Swimming events typically have few spectators. Most folks are trying to figure out where to go for lunch because the prelim races are done, and the fields have been set for the evening finals.
Often the time trials participants are racing by themselves, and it's rare that half of the lanes in eight- or 10-lane pools are used.
While the primary goal is to post a personal-best time that can be used for better lane assignments in future meets, every so often there's a mark that surprises even the fiercest of competitors.
Omaha Westside junior Nate Germonprez had one of those breakthrough swims in June during a time trial at Wave I of the U.S. Olympic Trials.
If the Texas commit had posted that 200-meter individual medley time of 2:02.50 a month sooner, he would have been racing in the Wave II event later in June at the CHI Health Center.
After bypassing the 2021 season to focus on training for the Olympic Trials in his hometown, Germonprez will again compete for the Warriors this high school season.
Germonprez and Westside teammate Colin Davis, a senior who will swim next season for the University of Tampa, are just two of the boys swimmers expected to launch an all-out assault on The World-Herald's all-time Top 10 lists in all eight individual events.
"It's great to have them back," Westside coach Doug Krecklow said. "They're going to add a great deal, experience-wise and ability-wise. They've been very supportive of everybody on the team. I look forward to everything they're going to add."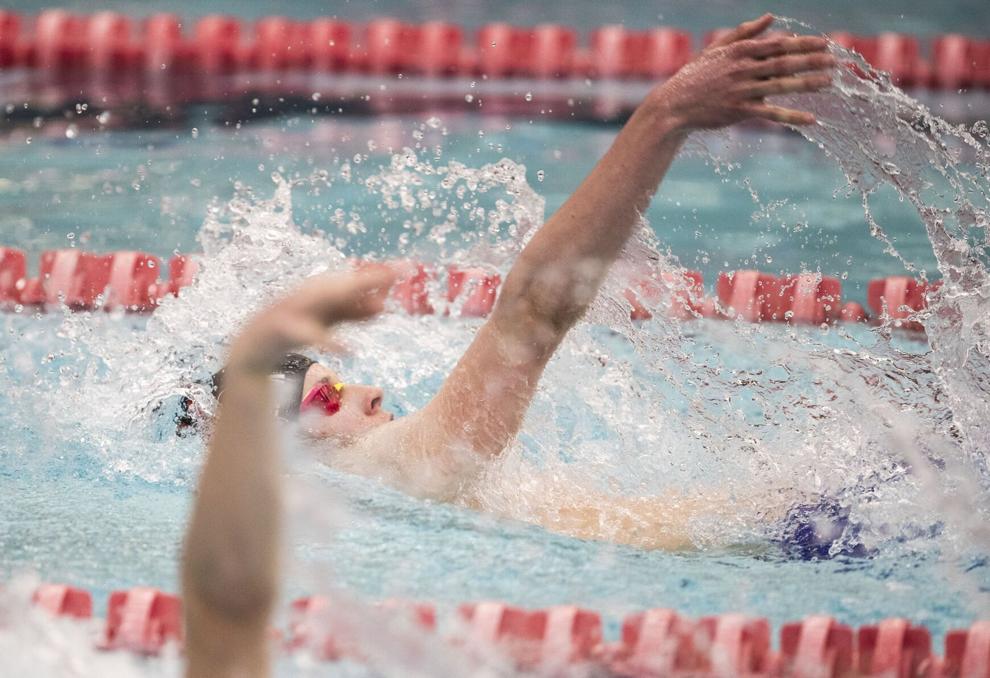 Not since Omaha Creighton Prep star Jacob Molacek set six state records by the time he graduated in 2014 have so many revisions been expected to The World-Herald lists entering a season.
The optimism surrounding what Germonprez, Davis, Lincoln Southwest's Tommy Palmer and Omaha Creighton Prep's John Watson, among others, can accomplish by the end of the state championship meet at the Devaney Center in February will make this a season to remember.
Germonprez has the ability and drive to join the pantheon of the state's all-time elite swimmers in the mold of Ralston's P.J. Wiseman and Prep's Molacek. Not just because of that eye-popping 200 IM swim at the Trials, but also because of what he accomplished his freshman season at Westside and some of his recent club marks before the start of the season.
Look at Germonprez's potential compared with that of other recent athletes who have ascended into the discussion of best ever in their sport in recent years.
Molacek and Papillion-La Vista sprinter Kenzo Cotton in track and field in 2014. Another Papio star, Jordyn Bahl, in softball. Chucky Hepburn of Bellevue West and Hunter Sallis of Millard North in basketball.
The evidence for Germonprez's case is in the numbers.
"If you look at his personal-best times right now, it puts him in very good position to be a state record holder in multiple events," Krecklow said. "Right now, he would have a top-10 time in every individual event."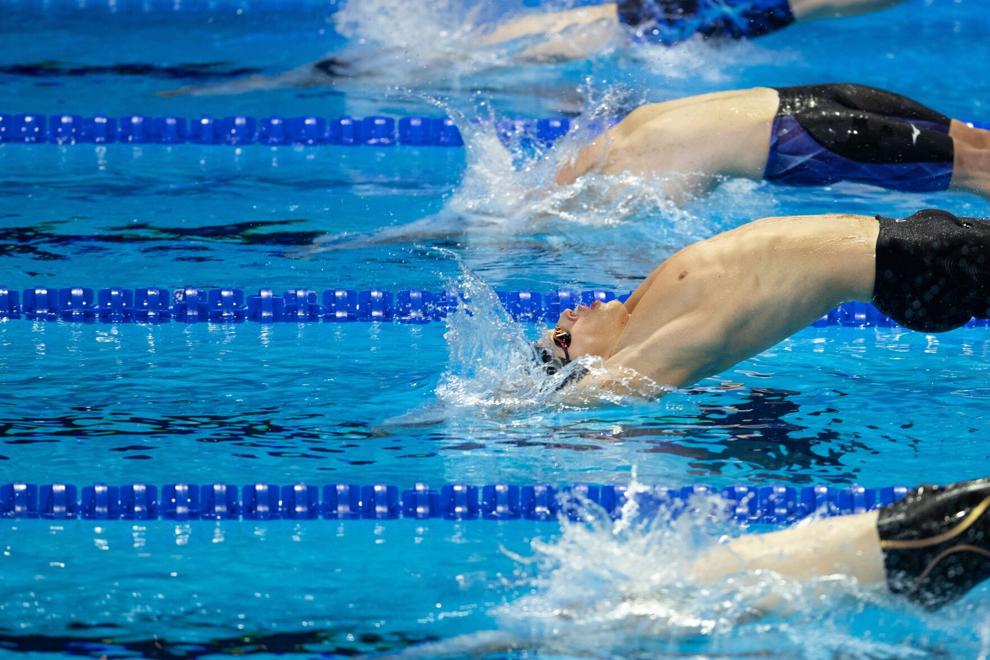 As a freshman at the 2020 state meet, Germonprez won the 200-yard individual medley (1:52.08) and finished second to Palmer in the 100 freestyle (46.54). He also was the anchor of Westside's winning 200 medley relay quartet and the Warriors' third-place 400 freestyle relay team.
Fast forward nearly two years to a club meet in Iowa the first weekend of November. Three of Germonprez's winning swims would be state records — the 100 freestyle (43.86), 200 freestyle (1:36.66) and 100 backstroke (47.22).
His 200 IM time of 1:46.84 from that meet also would rank No. 2 all time. There are other events — the 50 and 500 freestyles — where Germonprez's current PRs would land him in the top five.
That versatility from Germonprez and Davis gives Krecklow and his staff plenty of options to maximize point totals in regular-season and postseason events.
"They have a lot of versatility. We can put them in a lot of different places," Krecklow said. "Nate, he has abilities in every single event. I can't even pick the events where he would swim at this point. He can go wherever we need him to go. He's going to help us throughout.
"Colin swam backstroke for us first two years, did really well, led off medley relay when we won that two years ago. He swam the 200 IM his first year, then 100 freestyle his second year. He can go a variety of different places, too."
Hopes the Westside duo have of winning gold medals in late February will bring the best out of not only them but those with similarly lofty goals. Palmer is a fierce competitor himself, and he's the alpha leader of the Southwest squad that edged Omaha Creighton Prep last season for the school's first boys team title.
The Silver Hawks lost only two seniors from that squad. Prep can't be counted out as a title hopeful, and Westside should be in the mix if others follow the lead of Germonprez and Davis in practice.
Omaha Marian is favored to repeat as the girls champions, but a young Omaha Westside squad defeated the Crusaders on Saturday at the Omaha Burke Invitational. Lincoln Southwest also will be in the hunt for another team title.
"We have really good depth, but we're pretty young because the bulk of our team is freshmen and sophomores," Krecklow said of the Westside girls. "We felt very good about how we swam and where we were able to score points (at the Burke meet).
"Being able to score points in all the events helped, and we did very well in diving. All of the the relays swam well."