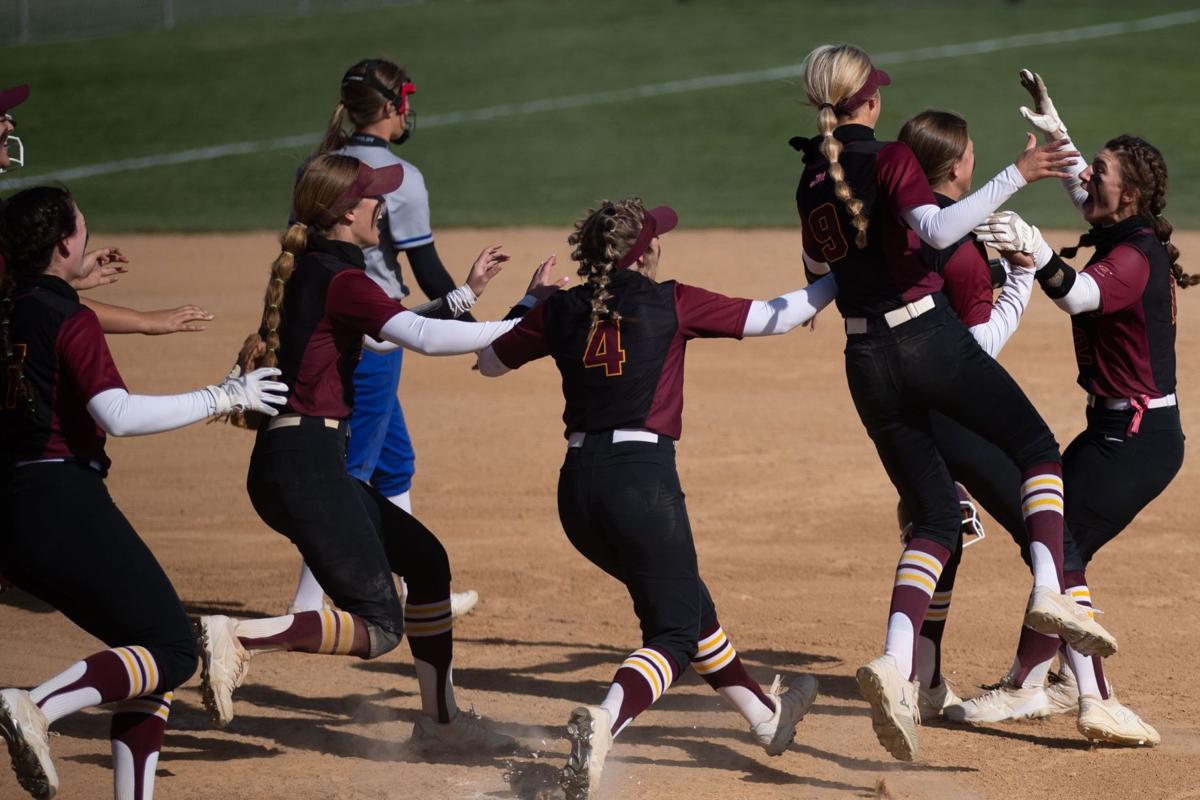 HASTINGS, Neb. — After state softball championship games are completed and the medals and trophies have been handed out, the winning team moves to the empty field at the Smith Softball Complex for photos with family and friends.
No one had her picture taken more after Friday's Class A title game than Jordyn Bahl. Teammates, classmates and little girls with posters who dream of someday playing just like the Papillion-La Vista senior all captured a memory with the best high school player Nebraska has ever seen.
Bahl accommodated all. With the way she played the past four seasons, especially in 2019 and 2020, some were left wondering if the sport in Nebraska should now be spelled softbahl.
The Oklahoma commit and her teammates put on a stunning performance in the title game by dispatching North Platte 12-0 in three innings, the shortest championship game in state history.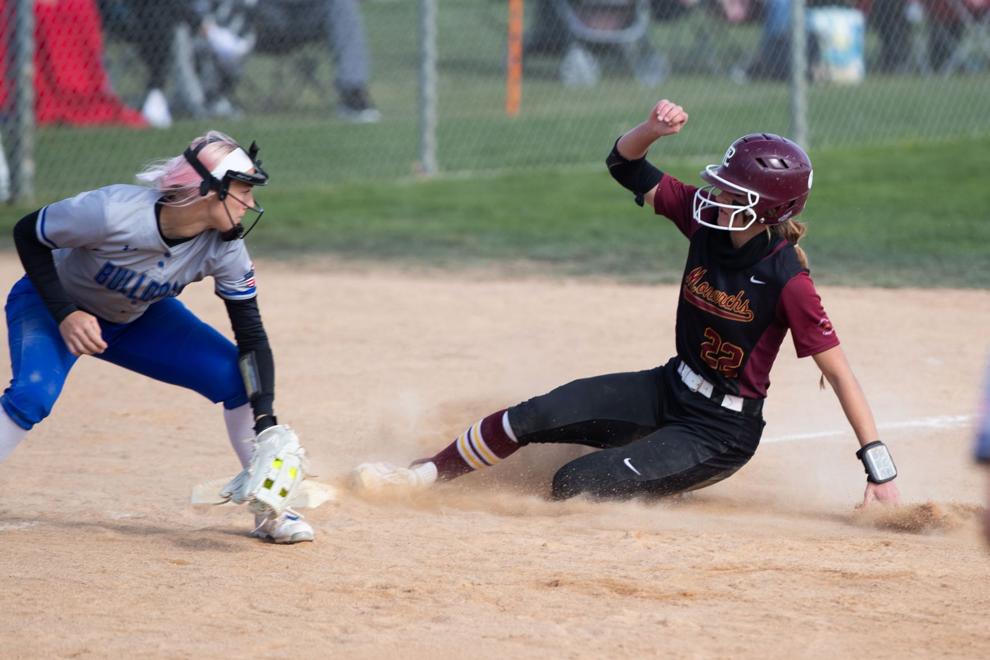 West Point GACC matched that accomplishment less than three hours later with a 12-0, 3-inning victory over Wahoo Neumann in the Class C title game at the Smith Softball Complex.
North Platte earned its berth in the final with a 7-6 victory over Lincoln Southwest in Friday's elimination game. It was the best finish for the Bulldogs since they were Class A runners-up in 1997.
Papio needed just 52 minutes from first pitch to the final run to earn its second consecutive Class A title and the 16th in school history. Bahl opened the game with a strike, scored Papio's first run and ended the game when she sprinted home from third base with the Monarchs' 12th run.
The victory extended Papio's winning streak to 72 games, a state record for all classes. The Monarchs' 10 seniors posted a record of 142-4.
The realization that this was the end of an era made the moment emotional for players and coaches alike. Even Monarchs coach Todd Petersen had to fight back tears when asked for his thoughts about this being the swan song for the seniors.
"They were super emotional today, just like I was," Petersen said. "Great kids, great players, they were super emotional, so part of it was me trying not to be. I tried to do my emotional stuff at the hotel so I was with it when we came over here.
"Just trying to make sure they're ready, just like they were playing another game even though they know it's their last one as a Monarch."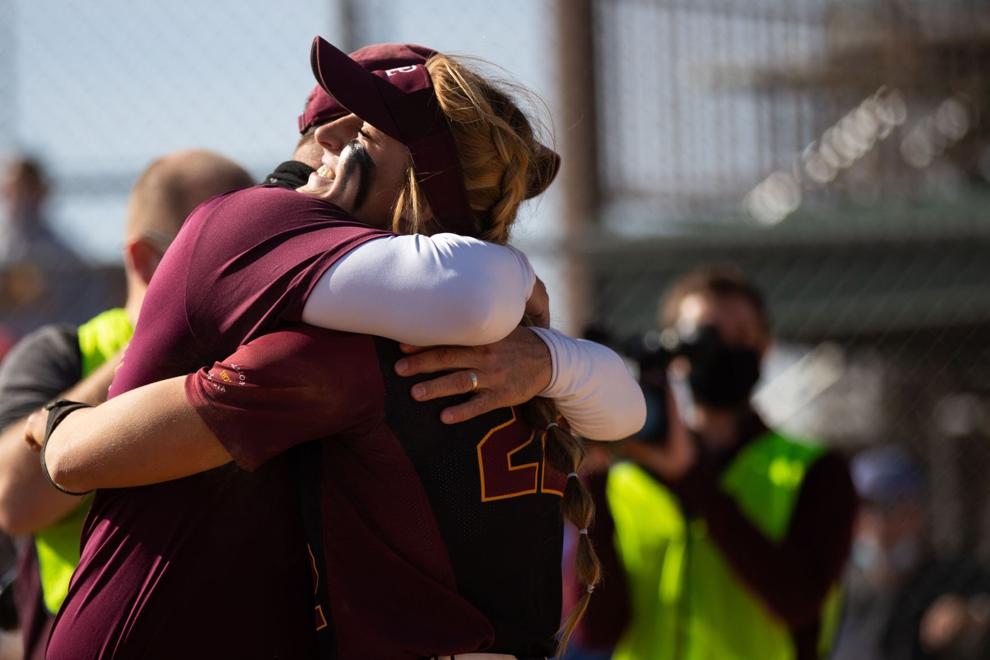 Myriad players made it a memorable game from the start. Bahl struck out the side in the top of the first inning; she finished with eight strikeouts and threw just 34 pitches, 29 for strikes.
The Monarchs (36-0) wasted no time getting the offense going. Bahl got the ball rolling with a single up the middle before stealing second base and third base in a stretch of three pitches.
All-Nebraska catcher Brooke Dumont then doubled to left field. Dumont stole third base on a 3-1 pitch before scoring on a double to center field by shortstop Maggie Vasa.
"I was just really happy for Maggie when she knocked that run in because she's not been her normal self throughout the tournament," Bahl said. "But she really popped off that last game. She needed that."
Kate Voisin hit a two-out single to right field to bring home Vasa for Papio's third run.
North Platte got its only hit off Bahl in the 10 innings the two teams played — Papio defeated North Platte 3-0 in a Thursday winner's bracket game.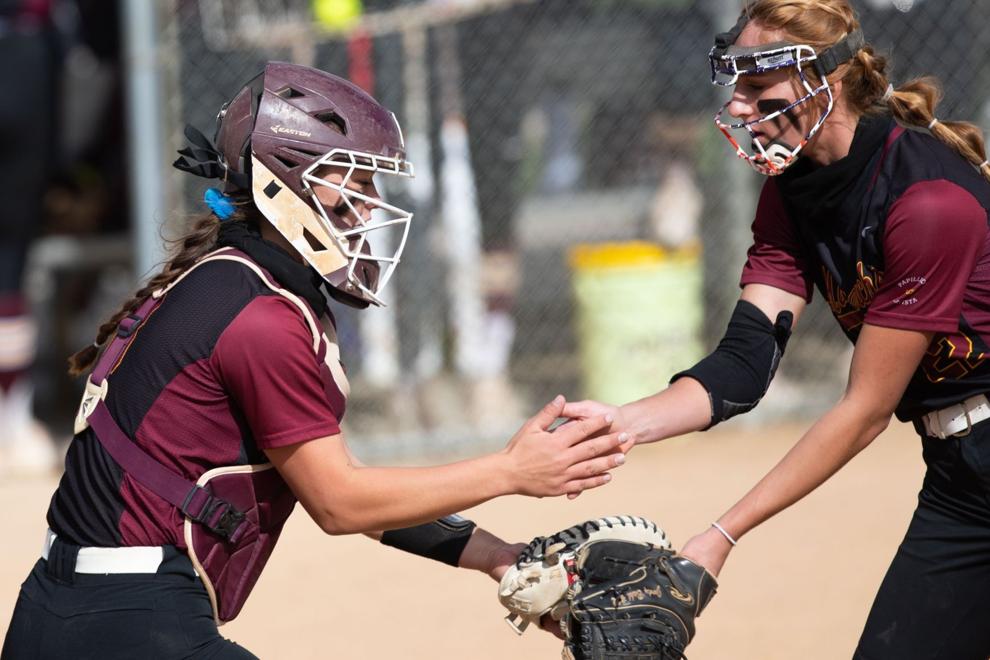 It came in the top of the second inning with two outs when catcher Tahjzha Botts hit a roller between first and second base that was stopped before reaching the outfield.
Bahl squelched any hopes of a North Platte rally by striking out Shelby Yoshida to end the innings.
Papio scored four runs in its half of the second, with the big hit being a two-run homer to center field by No. 9 hitter Haley Wilwerding. That blast also plated Eden Ford, the pinch-runner for Bailee Lampman, who opened the inning with a walk.
Bahl added her second double with an RBI hit to left field that glanced off the glove of diving Bulldogs shortstop Abby Orr.
Mia Jarecki scored on the play after she reached on an infield single and stealing second on an 0-2 pitch. Bahl then stole her third base of the game, setting up a chance for a suicide squeeze bunt.
That's exactly what the Monarchs did, with Vasa laying down the sacrifice bunt toward third base and Bahl sprinting home.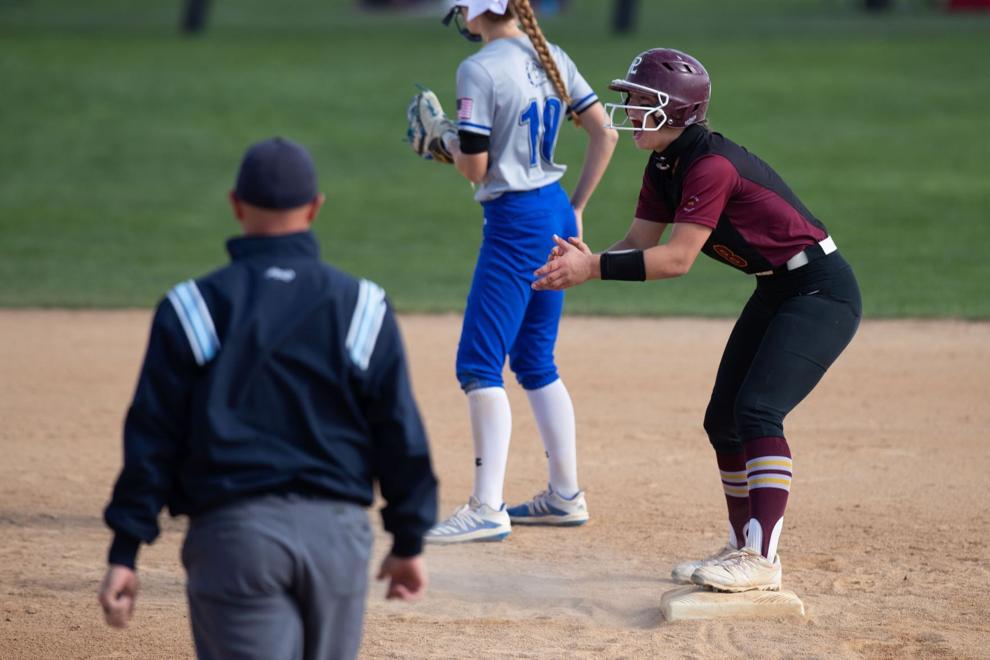 After Bahl again struck out the side in the top of the third, the Monarchs got their final five runs off Kylie Tilford, who entered the game in relief of North Platte starter Tatum Montelongo.
Jarecki had an RBI double, Bahl doubled through the left side of the infield. Dumont followed with a single before a single by Vasa up the middle of the infield brought Bahl home with the final run.
North Platte coach Jeff Barner said the Monarchs adapted to what Montelongo had shown them from Thursday night's game.
"Hats off to them, they made a lot of adjustments," Barner said. "I knew it was going to take an extra special effort out of her to hold (those) guys down because they're so good. That's all we could ask of these girls: empty the tanks. And they did that."
Bahl said she and her teammates were ready for their final performance because they understood this was their last chance to play together.
"We were super confident because for like half of our team this was it," Bahl said. "This is the last time we're wearing a Monarch uniform, last time some of us will be wearing a softball uniform. We just said we're just going to leave it all out here.
"With the talented group we have, if everyone says that it's going to be a good day."
North Platte (32-11).............000—  0    1  1
Papillion-La Vista (36-0).......345—12  12  0
W: Jordyn Bahl. L: Tatum Montelongo. 2B: PLV, Maggie Vasa, Bahl (2), Mia Jarecki, Kate Voisin, Brooke Dumont. HR: PLV, Haley Wilwerding.
Lincoln Southwest (35-9).......000  302  1—6  8  0
North Platte (32-10)..............000  241  x—7  9  3
W: Tatum Montelongo. L: Bailey Selvage. 2B: LSW, Emma Hain; NP, Sydney Barner, Shelby Yoshida, Abby Orr, Ellie Hanson (2). HR: LSW, Josi Solano; NP, Montelongo.
Photos: 2020 Nebraska state softball title games