When the Omaha Skutt basketball team reported for the first day of practice, coach Kip Colony had a nice surprise waiting for him.
Four-time All-Nebraska volleyball player Lindsay Krause was ready and waiting.
"I had no clue that she was going out," Colony said. "Of course we wanted her to play, but I knew it had to be her decision."
The 6-foot-4 Nebraska volleyball signee played basketball her first two years at Skutt but didn't play last season. That wasn't surprising, since she is considered one of the top volleyball recruits in the nation.
Krause, who helped the SkyHawks capture their sixth straight Class B volleyball title in November, apparently was ready for her next challenge.
"She told me that she'd like to go out for the team," Colony said. "I wasn't about to say no."
Krause has made an immediate impact, averaging 14.8 points and 12.6 rebounds. She's a big reason why the SkyHawks are 10-1 and ranked fourth in Class B.
"I have the utmost respect for her and the decision she made," Colony said. "Our kids welcomed her back and she's been a huge presence for us."
The SkyHawks also are getting strong production from CeCe Behrens, who was sidelined last season by a knee injury. The 5-9 senior guard is averaging almost 13 points while shooting 77% from the free-throw line.
Skutt also relies on freshman guard Peyton McCabe, younger sister of Fremont all-stater Taylor McCabe. Peyton is averaging 10.7 points and is the team's top 3-point threat, shooting almost 50% (21-43) from behind the arc.
Behrens scored 21 points and McCabe sank a school-record seven 3-pointers Saturday night in Skutt's 63-34 win over Council Bluffs Lewis Central.
Colony is in his third season at Skutt. He made his name at Millard West, where he started the program in the mid-1990s and compiled a 420-127 record before stepping down in 2014.
Colony guided the Wildcats to 11 Class A state tournament appearances and two state runner-up finishes. His 444 career wins place him 21st on the all-time Nebraska coaching list and eighth among active coaches.
The SkyHawks still have some tough games ahead, with February contests against three other ranked foes — Omaha Gross, Elkhorn North and Norris.
"It's been a fun season so far," Colony said. "We'll see where it goes from here."
Ratings update
Lincoln Pius X remains the overall No. 1 team while Fremont slips back ahead of Millard South into the No. 2 position.
The Tigers were impressive in a 77-73 victory over Iowa power Glenwood on Saturday. Taylor McCabe poured in 37 as Fremont rallied from a 13-point deficit against the team ranked No. 1 in Iowa Class 4-A.
The Patriots suffered their first loss last week, a 69-66 road setback against Omaha Marian. Millard South had defeated the Crusaders by 17 one week earlier.
New to the overall Top 10 are Lincoln North Star, Elkhorn North and Crete.
There also are two new No. 1s as York moves into the top slot in Class B and Grand Island Central Catholic climbs atop Class C-1. The Dukes take over from Norris and the Crusaders replace North Bend.
Closing in
Crete coach John Larsen has 618 wins and is five short of the state's career record. That mark of 623 is held by Ken Cook, retired coach at Freeman.
Larsen, the longtime Lincoln Southeast coach in his third season with the Cardinals, is third on the all-time list. He is one win behind retired Omaha Marian coach Jim Miller (619).
Class B No. 3 Crete has a tough week ahead with a home game Friday against No. 1 York and one Saturday at No. 5 Norris.
Top games this week
Class A – Tuesday: Fremont at Lincoln East; Bellevue West at Lincoln Pius X. Friday: Fremont at Lincoln Southwest; Gretna at Millard South. Saturday: Lincoln East at Omaha Central; Omaha Marian at Fremont; Lincoln Southwest at Gretna.
Class B – Tuesday: Wahoo at Blair; Grand Island Northwest at Hastings St. Cecilia. Friday: York at Crete. Saturday: Crete at Norris.
Class C-1 – Tuesday: Nebraska City Lourdes at Auburn. Friday: Wood River at Broken Bow; Lincoln Lutheran at Nebraska City Lourdes. Saturday: North Bend at Fremont Bergan; Douglas County West at Wahoo.
Class C-2 – Tuesday: Ponca at Wakefield. Thursday: Fremont Bergan at West Point GACC; Sutton at Wood River. Friday: Humphrey St. Francis at Clarkson/Leigh; Sutton at Thayer Central. Saturday: Clarkson/Leigh at Pender; Ponca at BRLD.
Class D-1 – Tuesday: Weeping Water at Mead; Elmwood-Murdock at Lincoln Lutheran; Mullen at North Platte St. Pat's. Friday: Overton at North Platte St. Pat's.
Class D-2 – Tuesday-Saturday: MUDECAS tournament (at Beatrice). Thursday: Humphrey St. Francis at Pierce. Saturday: Pleasanton at SEM.
---
Celebrating past All-Nebraska basketball teams
2020: The Legion of All-Nebraska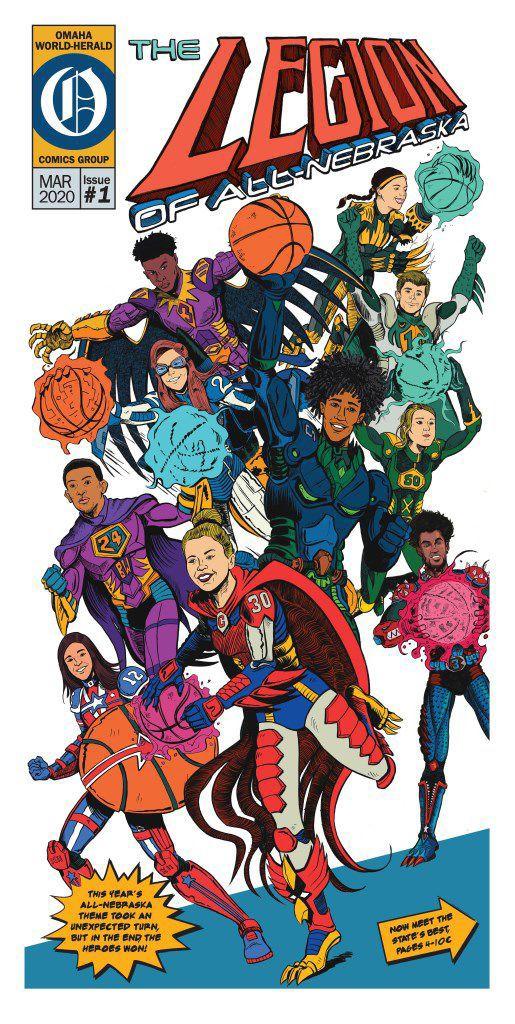 2019: Masterpiece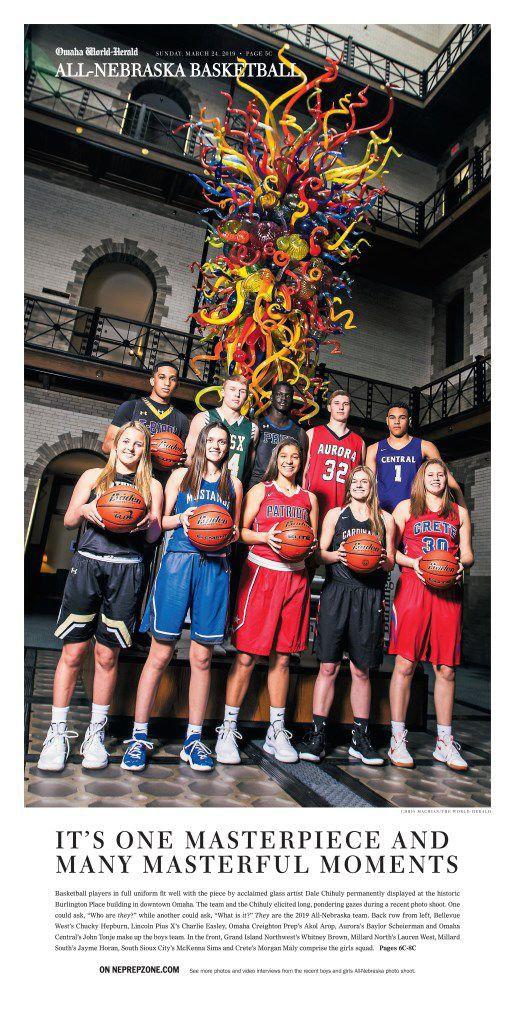 2018: Monumental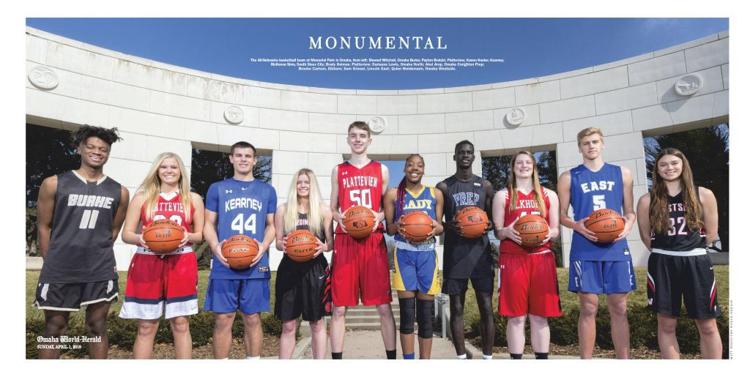 2017: Royal Court
2016: Hang Time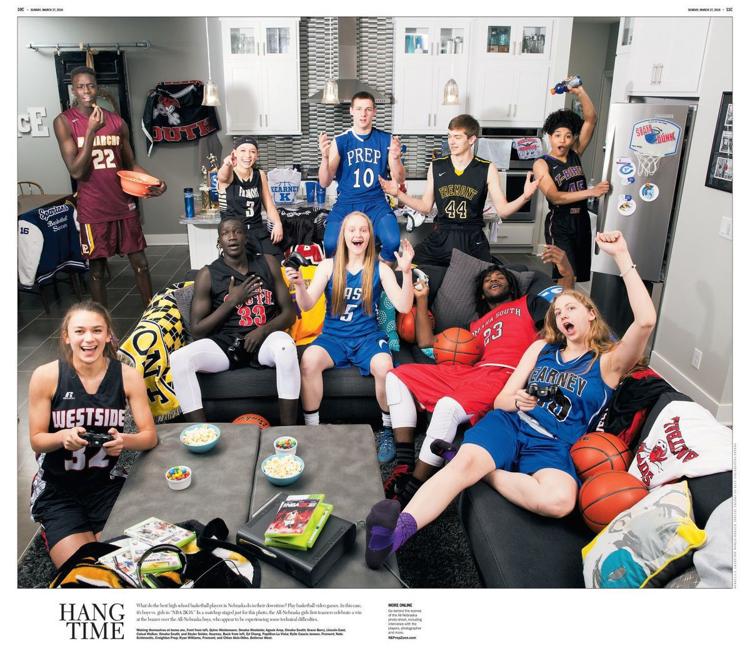 2015: Shooting Stars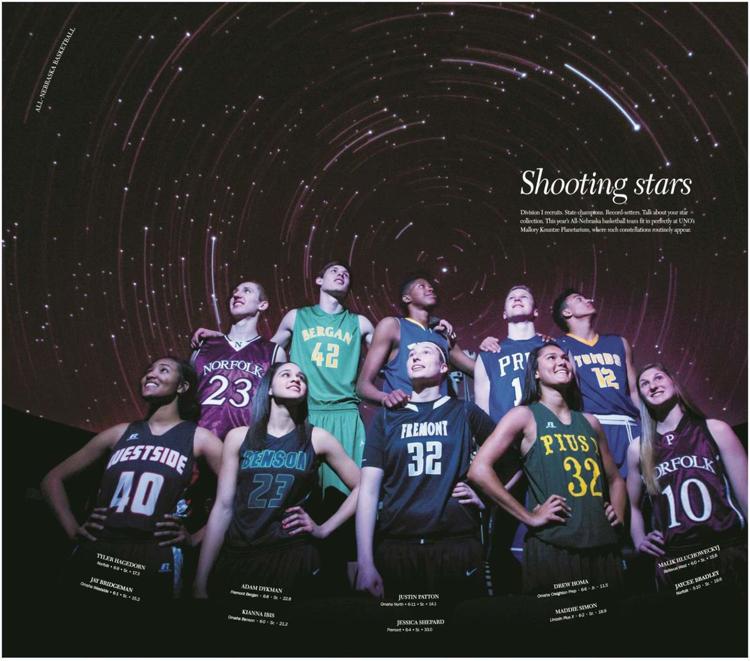 2014: Full-court Press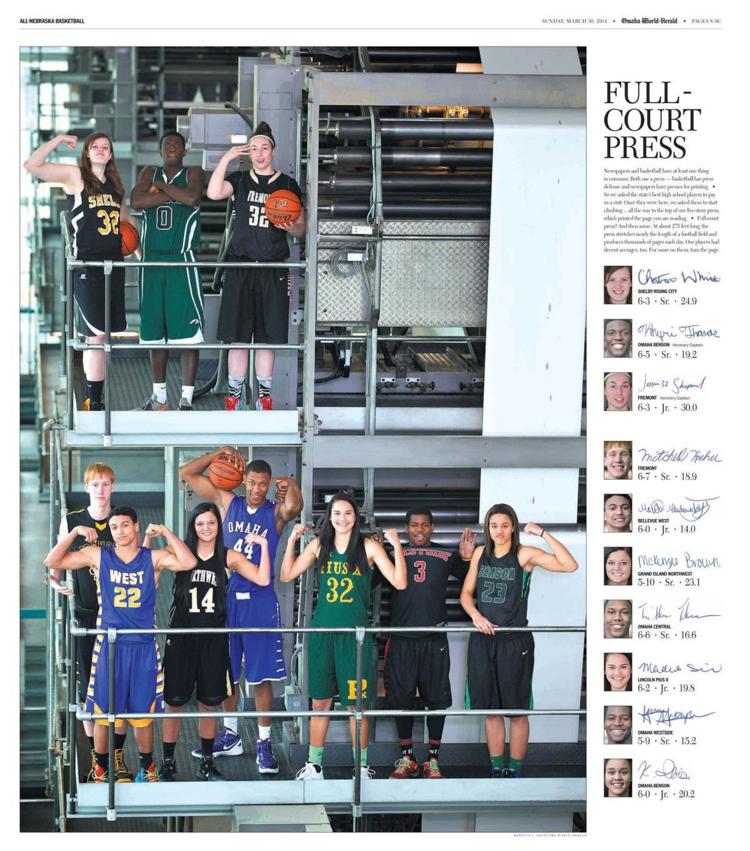 2013: All-Shake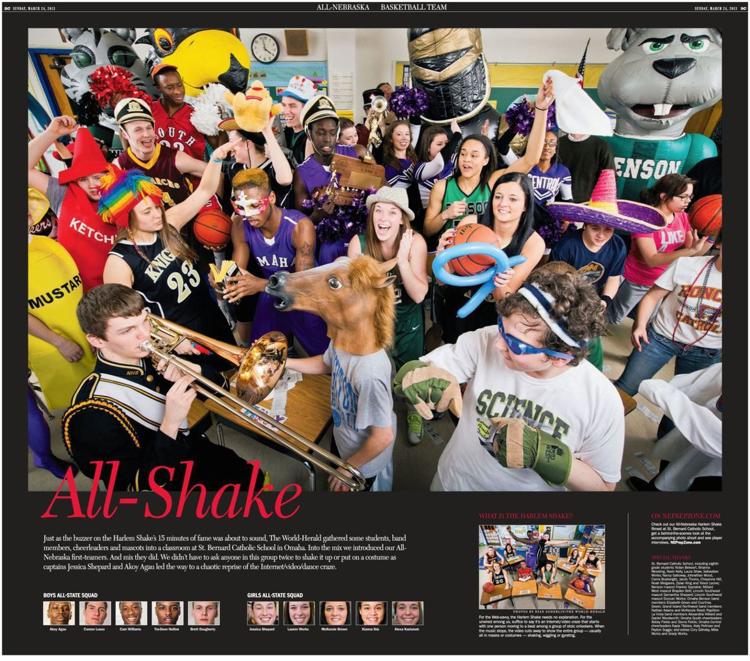 2012: Old School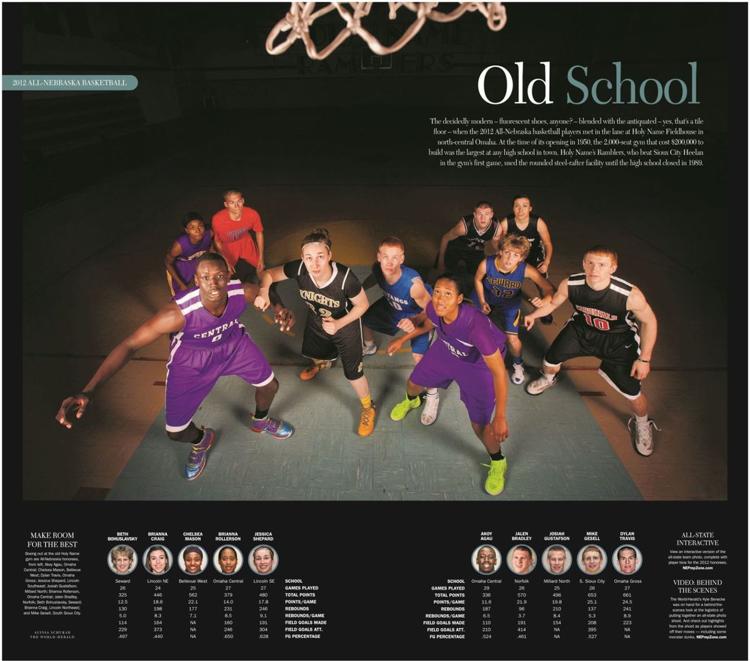 2011: Showstoppers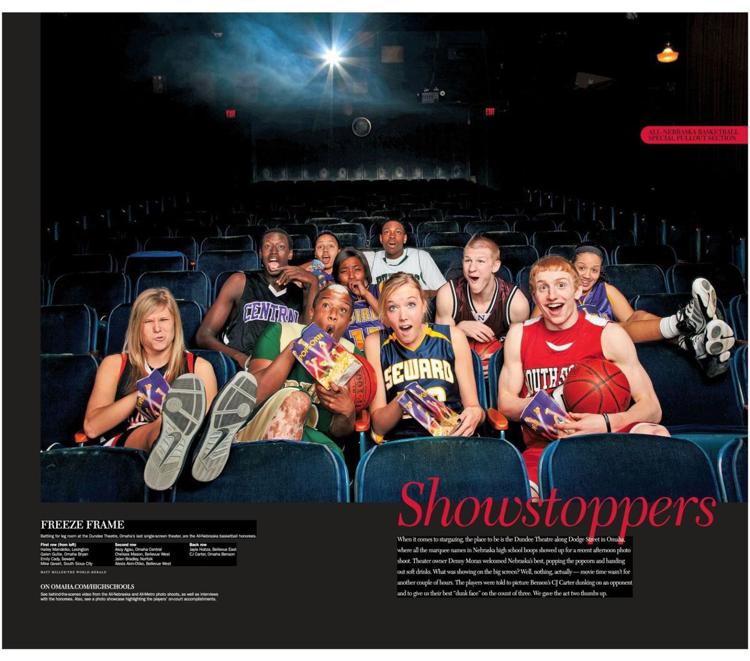 2010: Good to the End
2009: From All Directions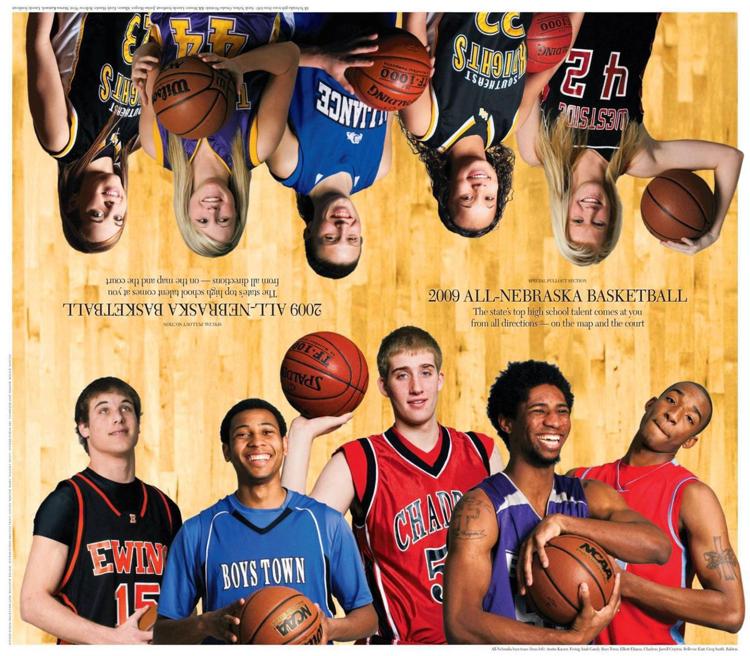 2008: Rare Collection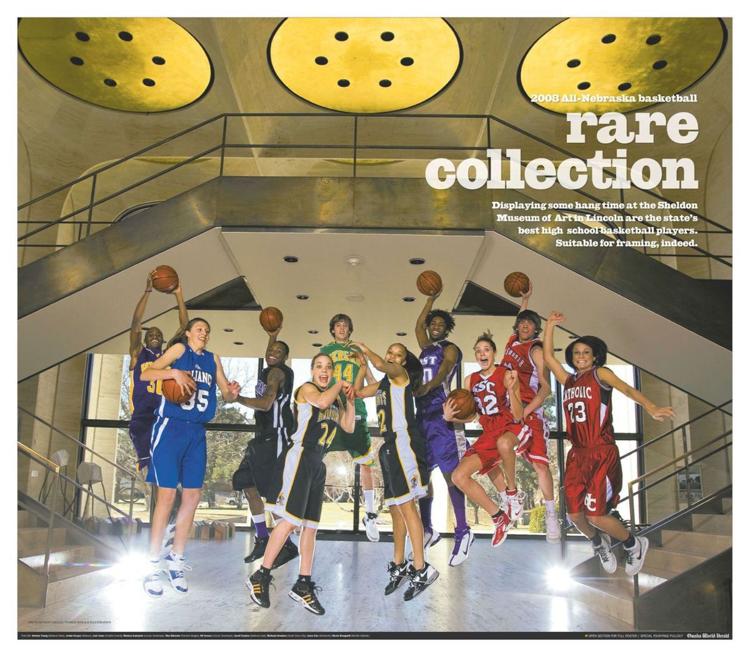 2007: Big Game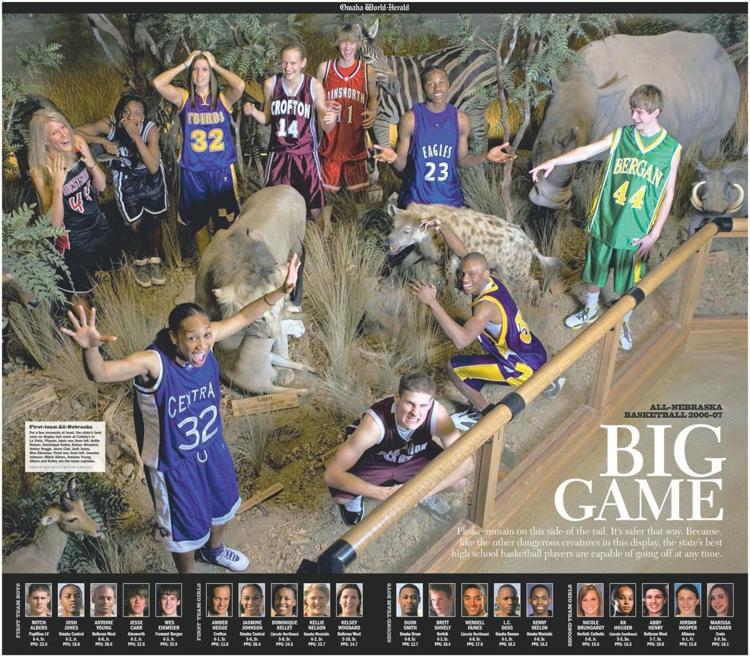 2006: A Cut Above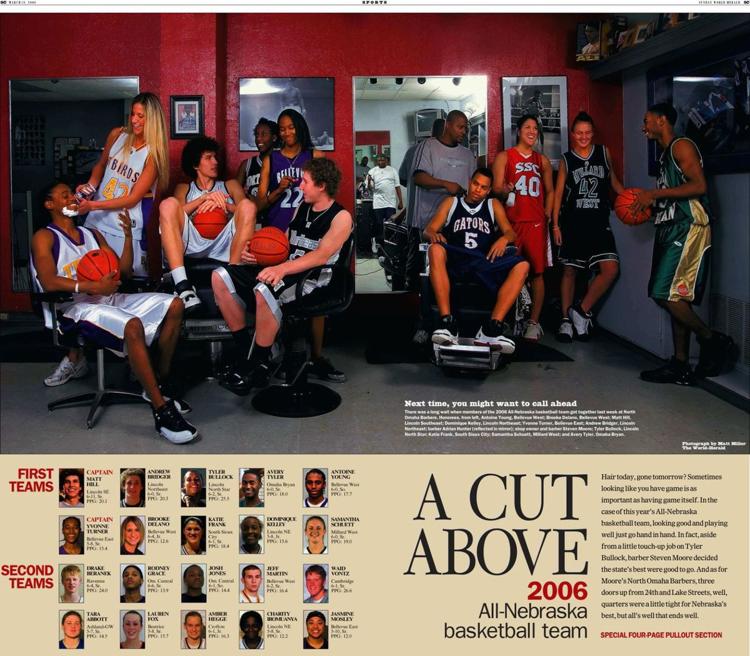 2005: All-State Oasis