It all seems to be coming together for Millard North first-year coach Chris Paulson.
His Mustangs are peaking at the right time and have jumped into the Class A ratings this week at No. 7. Millard North has gone 7-1 since Jan. 23 and will ride that momentum into district play Tuesday night.
"I'm very pleased with where we're at," Paulson said. "We've been steadily improving and we're trending in the right direction."
The Mustangs, just two years removed from a state championship, have adjusted to life under the guidance of Paulson. The former Fremont Bergan boys basketball coach and Millard North boys assistant had never coached girls basketball at the varsity level.
"I've enjoyed the transition," he said. "I've got three daughters and I've coached them growing up, so I had a pretty good feel for the girls game."
Paulson, who guided Bergan to two state championships and two runner-up finishes in 15 seasons, also has a strong support group. Longtime Millard North head coach Jeff Ritz is an assistant and Dave Diehl, the Mustangs' previous head coach, also has had some input.
"Between Jeff and I we've got more than 700 wins, girls and boys," Paulson said. "Dave and I also have known each other awhile and enjoyed bouncing ideas off each other."
The coach did have work to do before the season because the number of girls interested in playing basketball was low.
"I made the rounds and talked some girls who had played in the past into coming back out," he said. "We also got some athletes who had been playing other sports, so it's been a little bit of a hodgepodge."
The season was a little hodgepodge at the halfway point when Millard North was 7-7. That's when Paulson sat down and had a talk with his team.
"We talked about goals that we wanted to reach this year," he said. "The state tournament was mentioned and since that time we've been focused on trying to get there."
The Mustangs have no big scorer but rely on team offense. Four players — Kaylee Kessler, Megan Chambers, Kayla Preston and Darian Winkelbauer — all average between seven and nine points.
The team's defense and its length also have fueled the late-season surge. Millard North usually employs a 1-3-1 zone and has the height — five starters at 5-foot-9 or taller — to give opponents problems.
"One of the things I try to do is to keep our team's confidence up," Paulson said. "You need the right attitude and that's something I brought over from the boys game."
The Mustangs will play visiting Bellevue East in a first-round district game Tuesday night. Millard North is seeded second in that A-6 district and even with a win might need to hit the road for Thursday night's district final.
"The only thing we're focused on is that game Tuesday night," he said. "We've been a good team at home this year so we need to take care of business."
Ratings update
While the top teams in Class A remain unchanged, Class B is a different story.
For the sixth straight week there's a new team atop the Class B ratings. Norris moves back to the top after previous No. 1 Elkhorn North lost to unranked Elkhorn in subdistrict play.
The Class B field for the state tournament is set, so that's where we'll be able to settle this ratings business once and for all.
Markowski sets mark
Lincoln Pius X senior center Alexis Markowski has added another accomplishment, becoming the school's career scoring leader.
The Nebraska signee recently broke the Thunderbolts' mark set by Maddie Simon, who also went on to play with the Huskers. She broke Simon's total of 1,378 points in a victory at Grand Island.
Hacker hits 1,000
Congratulations to Omaha Marian's CeCe Hacker, who recently scored her 1,000th career point.
The senior guard averages 14 points a game and has signed with Lake Superior State.
Coach nets milestone
Added congratulations to CWC coach Laurel O'Malley, who recently picked up career victory No. 200.
She knows about success from her playing days, helping Sutton capture the Class C-1 state title in 1991. O'Malley has been coaching for 11 years and has had six seasons of 20 wins or more.
Laurel's assistant coach is her husband, Chuck.
Postseason
Class A district play began with play-in games Monday and resumes Tuesday with semifinals.
The Class A district finals will be played Thursday.
District finals in Class C and Class D will be contested Friday.
---
Past All-Nebraska basketball teams
Photos: Celebrating past All-Nebraska basketball teams
2021: Showstoppers
2020: The Legion of All-Nebraska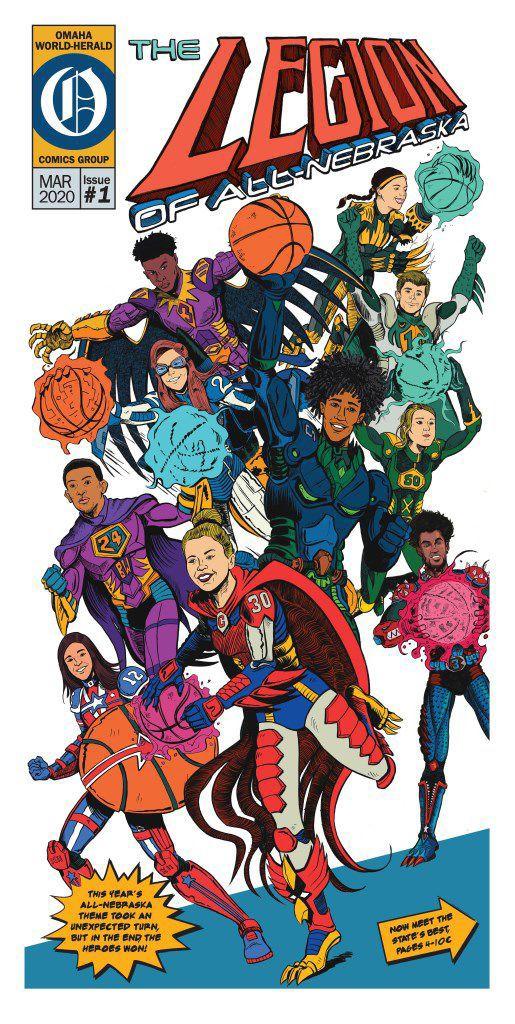 2019: Masterpiece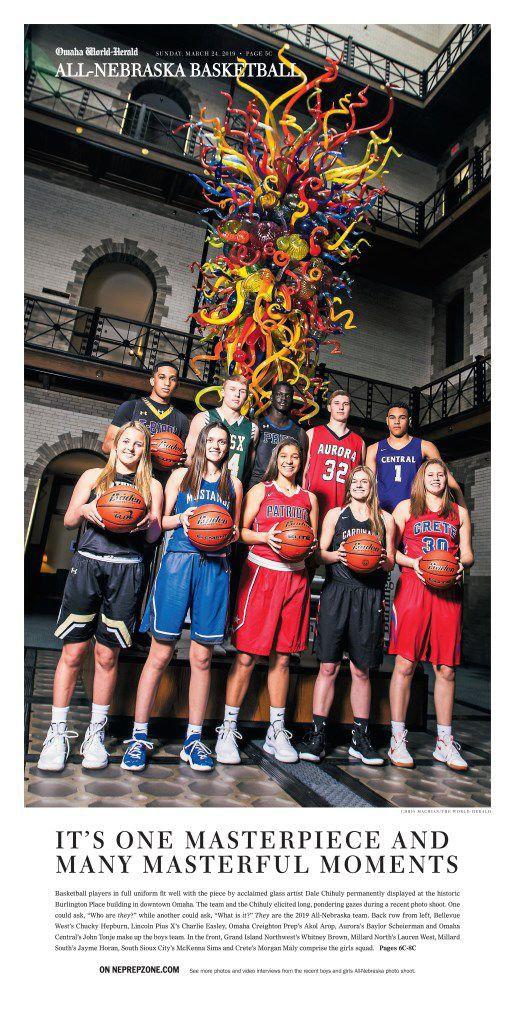 2018: Monumental
2017: Royal Court
2016: Hang Time
2015: Shooting Stars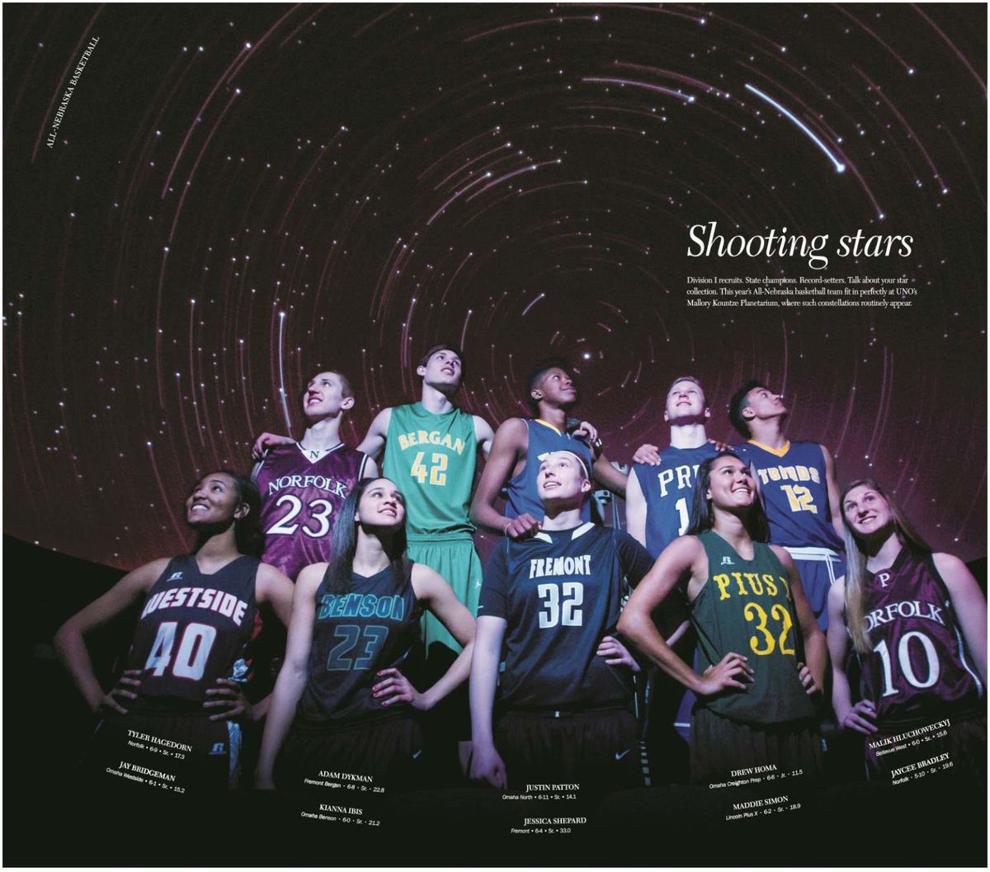 2014: Full-court Press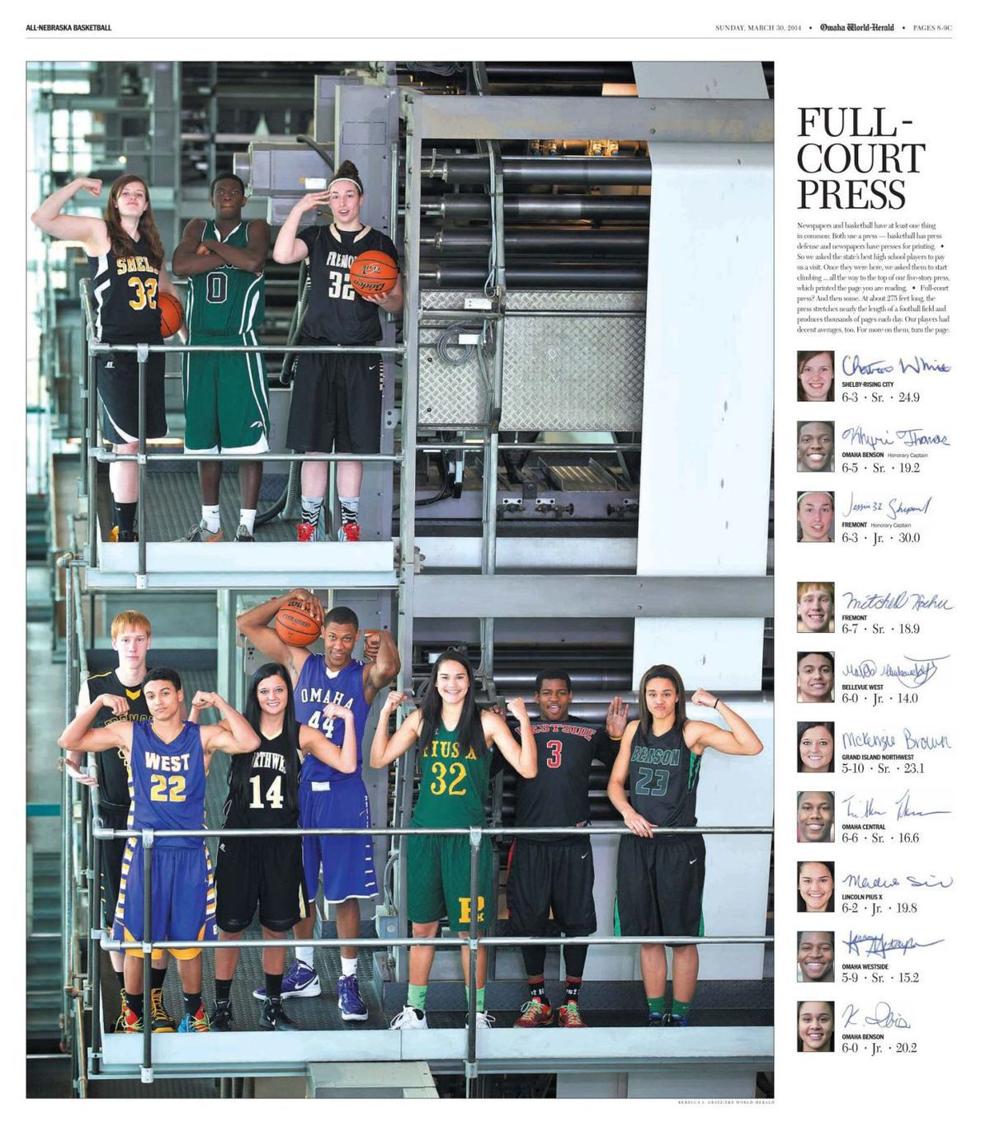 2013: All-Shake
2012: Old School
2011: Showstoppers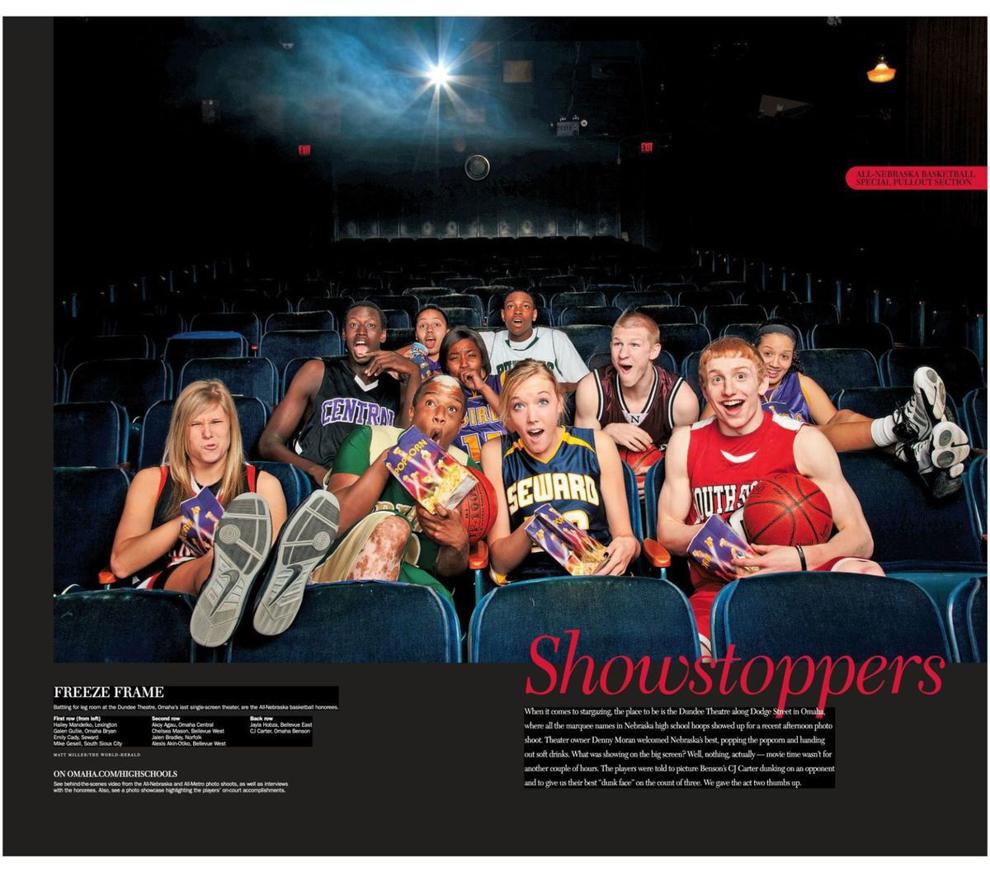 2010: Good to the End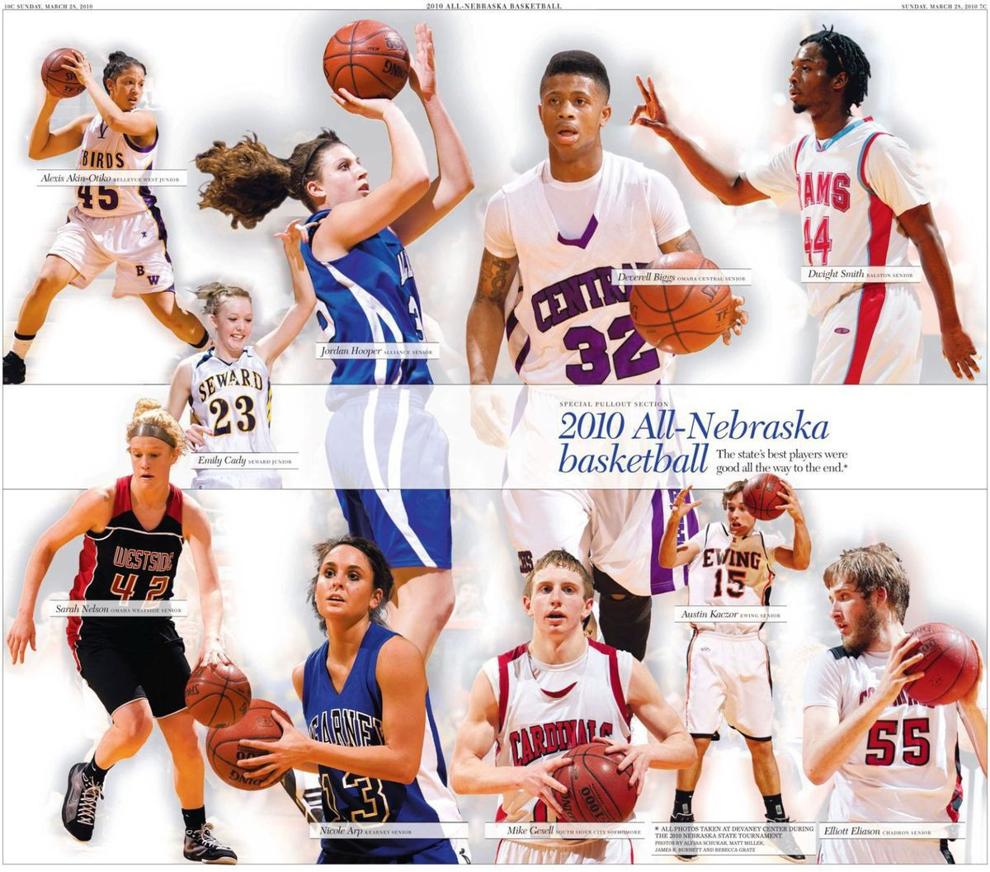 2009: From All Directions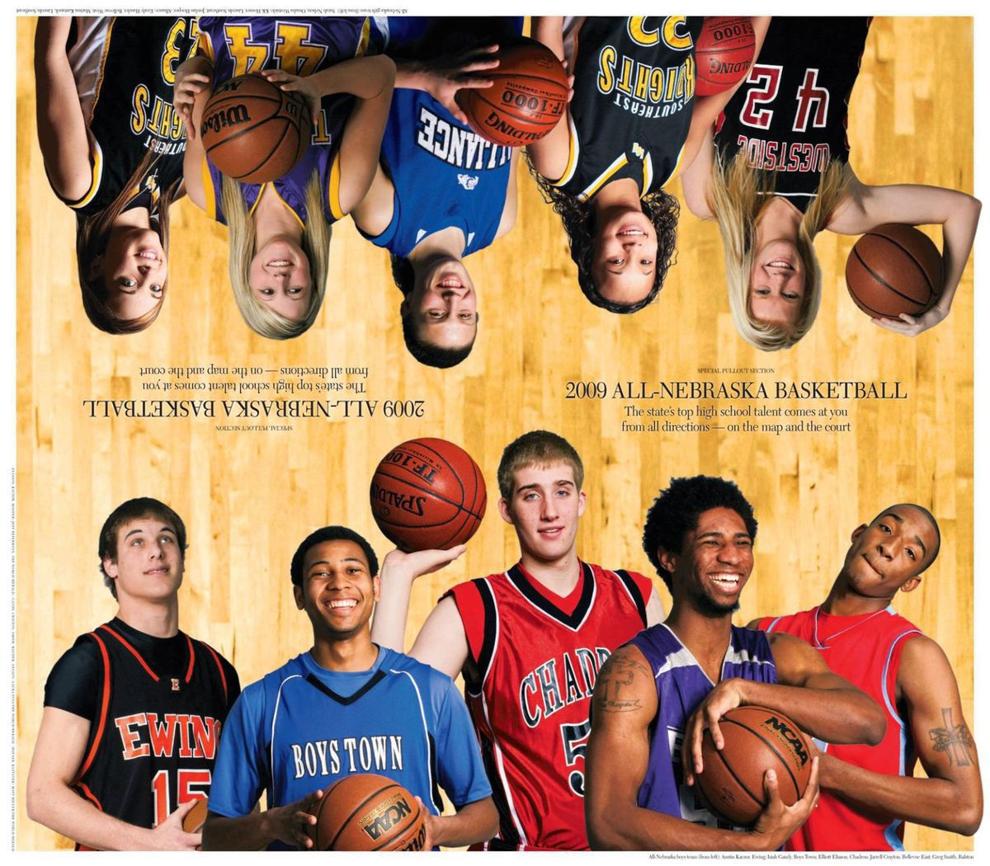 2008: Rare Collection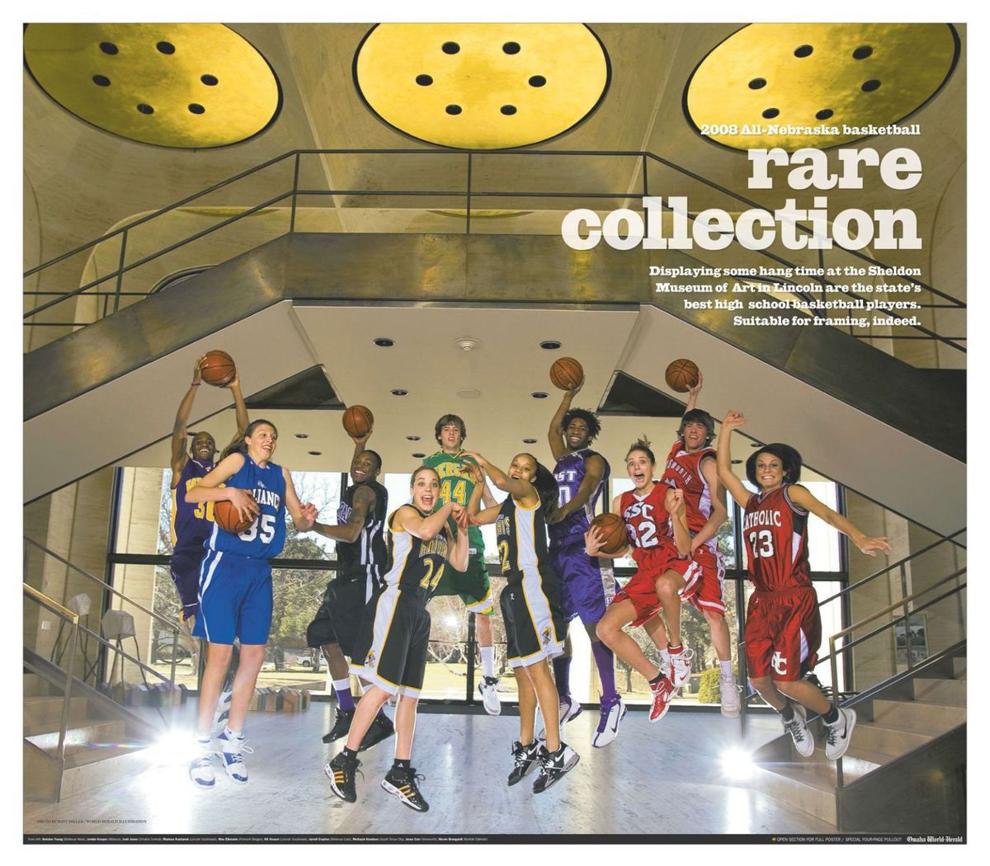 2007: Big Game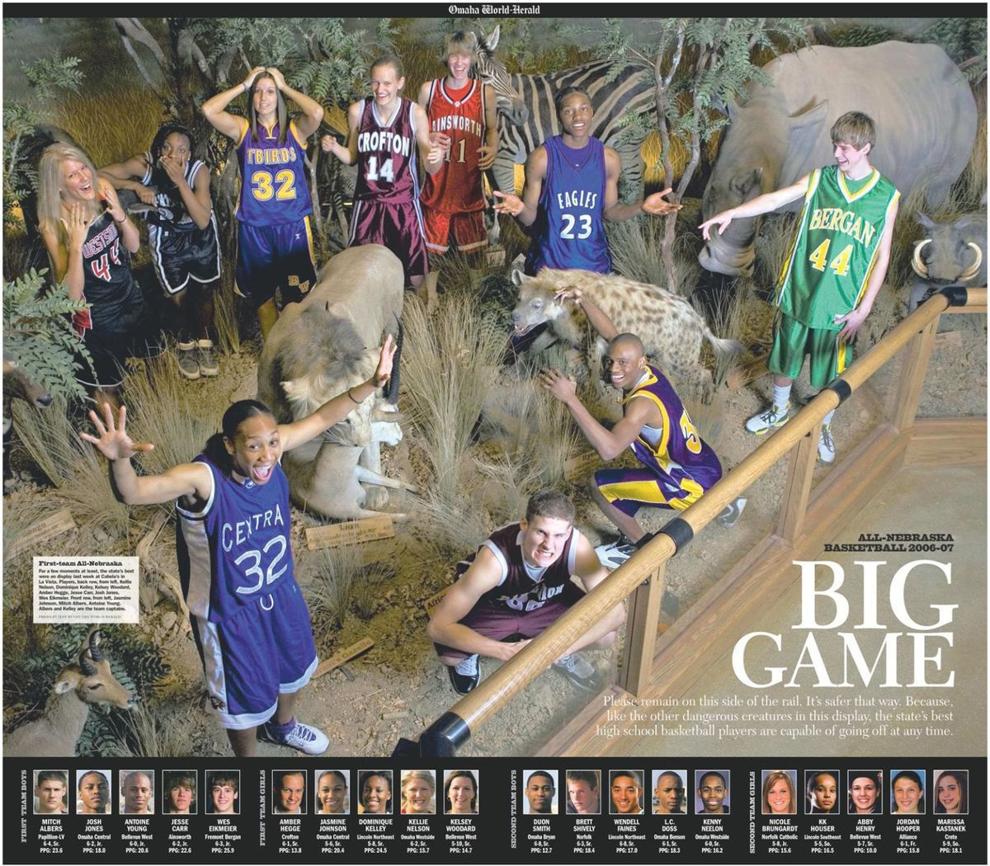 2006: A Cut Above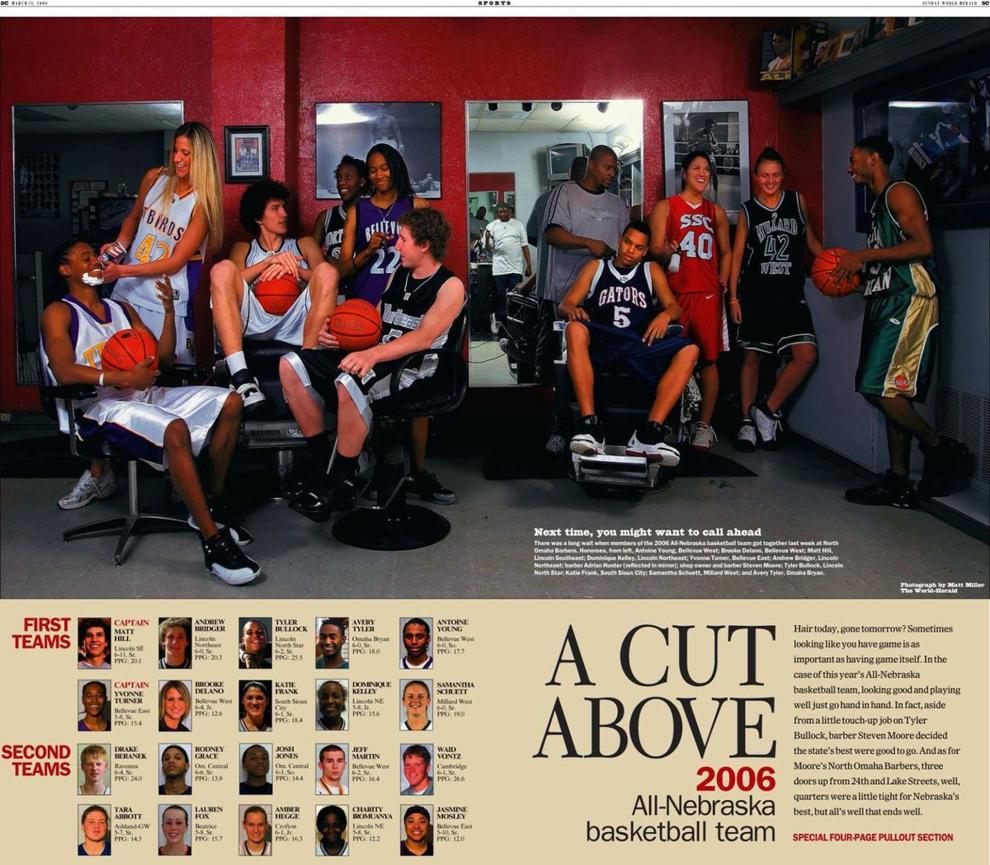 2005: All-State Oasis