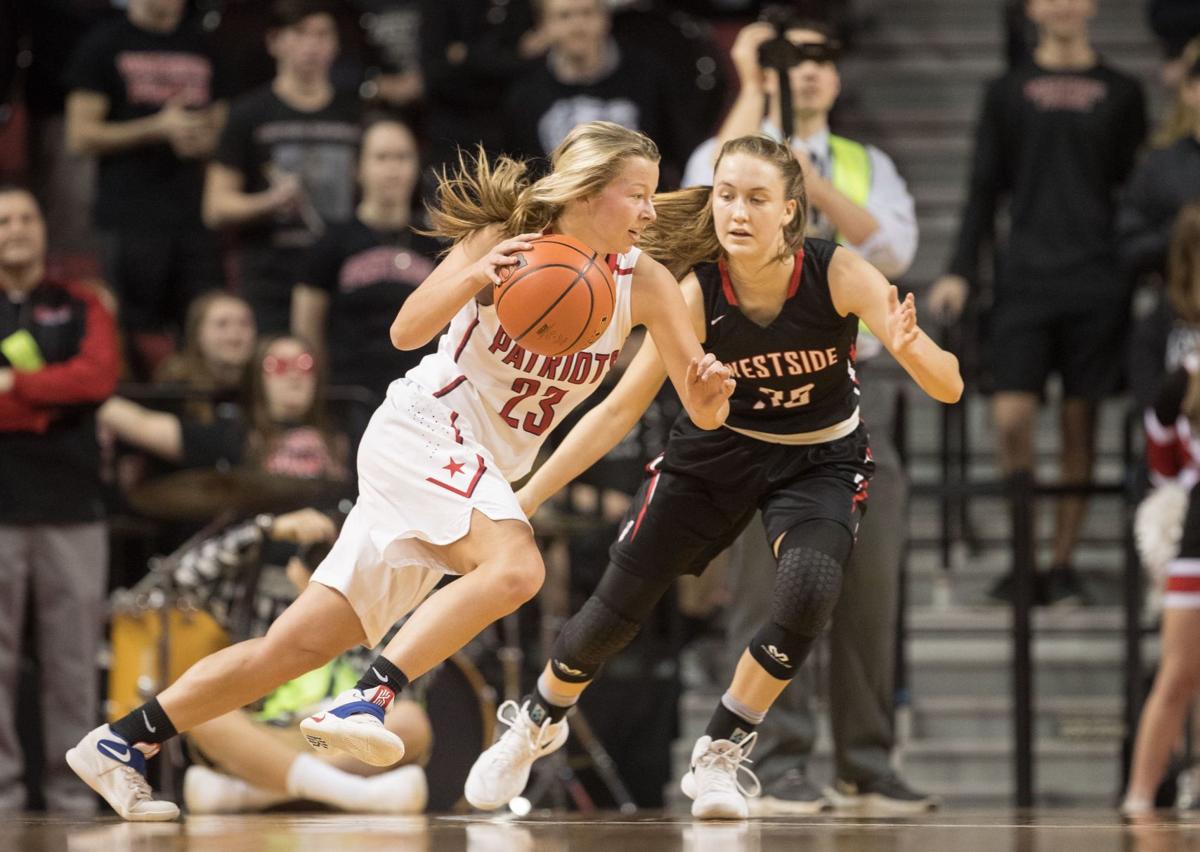 Two girls named Bailey, two basketball seasons that ended before they got started.
The similarities are striking between Bailey Urban of Millard South and Bailey Lehr of Columbus Scotus. Both seniors tore their left ACLs in preseason Jamboree games, final exhibition tuneups before the start of the regular season.
Urban, a 5-foot-8 guard, averaged nine points last season as Millard South finished as the Class A runner-up for the second straight year. She was second on the team in assists and a threat from 3-point range.
Lehr, a 5-10 forward, averaged 10 points and eight rebounds last season for the Shamrocks. She played a key role as Scotus won its fifth state title and first since 2004.
In the Class C-1 championship game against Wahoo Neumann, the Shamrocks rallied from a seven-point halftime deficit to win in overtime. Lehr forced overtime, sinking a 3-pointer with 20 seconds left in regulation to tie the game.
Sadly, neither player will take part in her final varsity season. But both head coaches say they're doing their best to move on from a very tough start to the season.
"It stinks,'' Millard South's Bryce Meyers said. "Bailey is actually handling it better than anybody else here, including me.''
Urban hurt her knee while going in for a shot in the Jamboree game against Lincoln Northeast.
"It just gave out,'' Meyers said. "And she had never had any problem with it before.''
It was much the same story for Lehr, who was competing in the Jamboree game against Columbus High.
"She was dribbling downcourt and the knee gave out when she planted her foot,'' Shamrocks coach Jarrod Ridder said. "Bailey tore her ACL and her meniscus and there was no contact, so it was kind of crazy.''
Both coaches said they try not to dwell on the fact the injuries happened in exhibition action. The Jamboree games were added in recent years as fundraisers for the Nebraska Coaches Association Hall of Fame.
"To lose her in a game that doesn't matter is kind of a bad deal,'' Ridder said. "But it could have happened anytime.''
"It's unfortunate,'' he said. "But if it was going to happen, it was going to happen.''
There is another similarity between the two players as they deal with their injuries. Both Urban and Lehr plan to attend practices and games in an effort to stay connected and support their teammates.
"I have Bailey watch game films, and if she has something to share, she shares it with the team,'' Meyers said. "She's going to be in a bit of a coaching role this season.''
Ridder said Lehr also will offer encouragement from the bench and be involved as much as possible.
"I give a lot of credit to her because it would be easy to have a sour attitude,'' the coach said. "It wouldn't make it any easier if she was pouting, but she's done everything to keep things positive.''
With most of their starters back from last season's 25-3 squad, the Patriots have fared better than the Shamrocks in the early going. Millard South is 2-0 while Scotus, which lost its only returning starter in Lehr, is 0-2. 
As for the future, Urban will play softball at Wichita State. Lehr, a three-sport athlete, will play volleyball and basketball at Central Community College in Columbus.
"It's tough for both of those kids to lose their senior years like this,'' Meyers said. "It's disappointing but you've got to move on.''