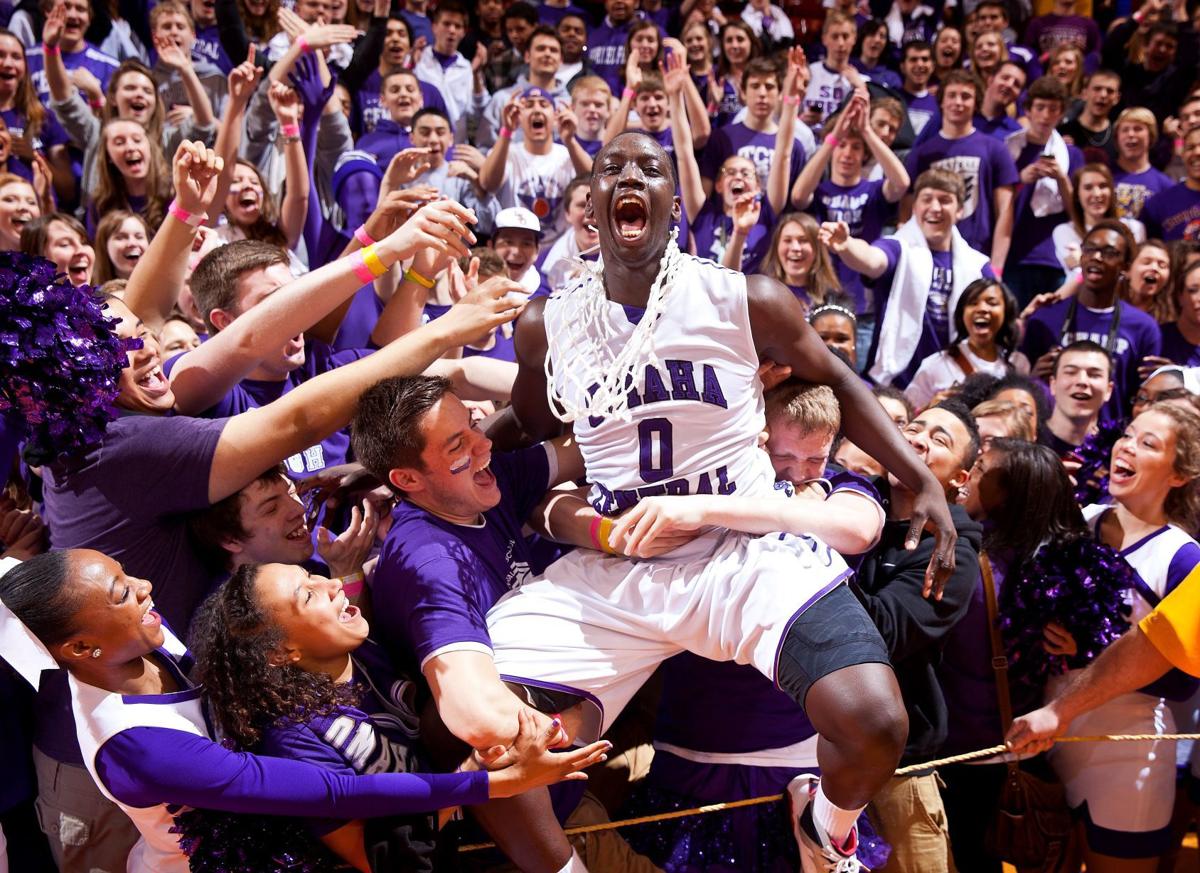 Mike Gesell at the point. Teddy Allen shooting. Khyri Thomas and Tra-Deon Hollins defending. Akoy Agau around the basket.
They are the best of the 2010s and the starting five for our long-awaited all-decade team in Nebraska boys basketball.
Gesell and Agau were the decade's three-time All-Nebraska players. Thomas and Hollins have gotten to the pros with their defense. And then there's Allen, the era's most explosive scorer, who is to see his first action with Nebraska next season.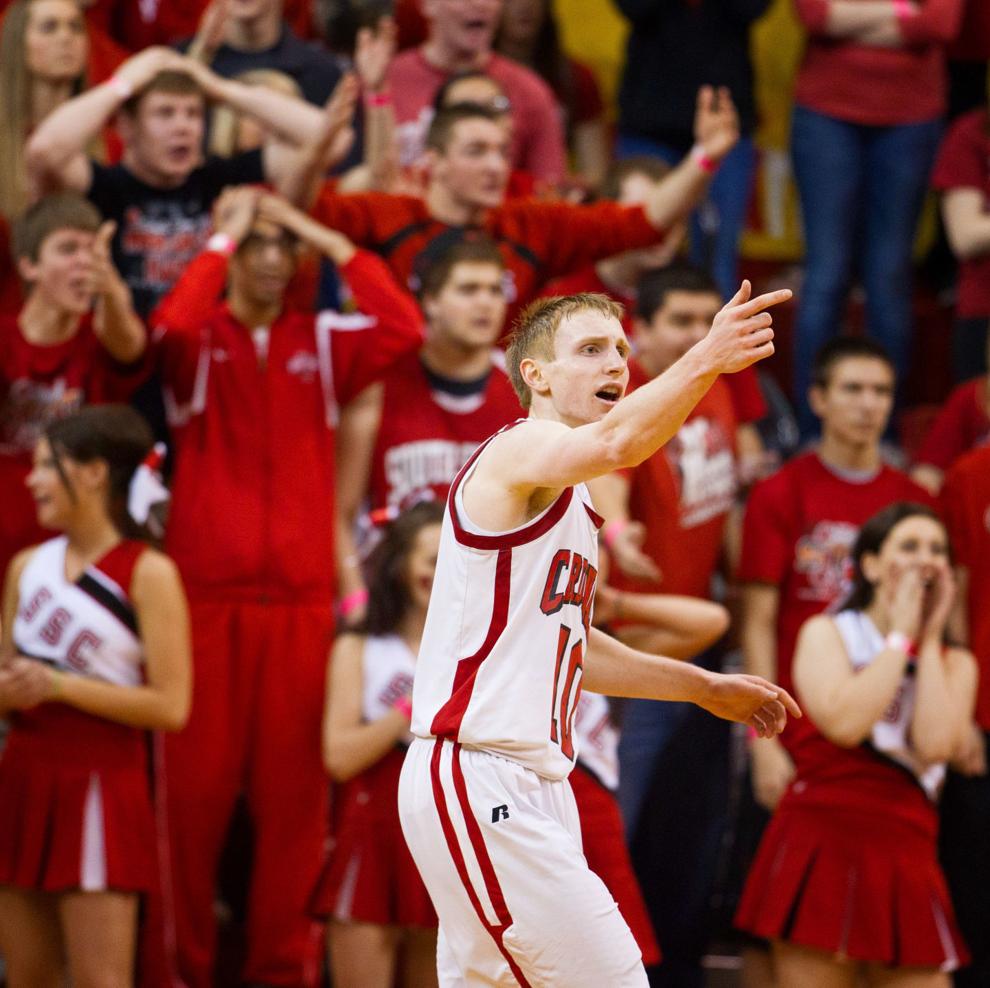 Gesell led South Sioux City to Class B state titles in 2010 and 2011 and back to the finals in 2012. He was a 2,000-point scorer for the Cardinals. At Iowa, the 6-foot-1 point guard was one of three in program history to surpass 1,000 points, 550 assists, 300 rebounds and 150 steals.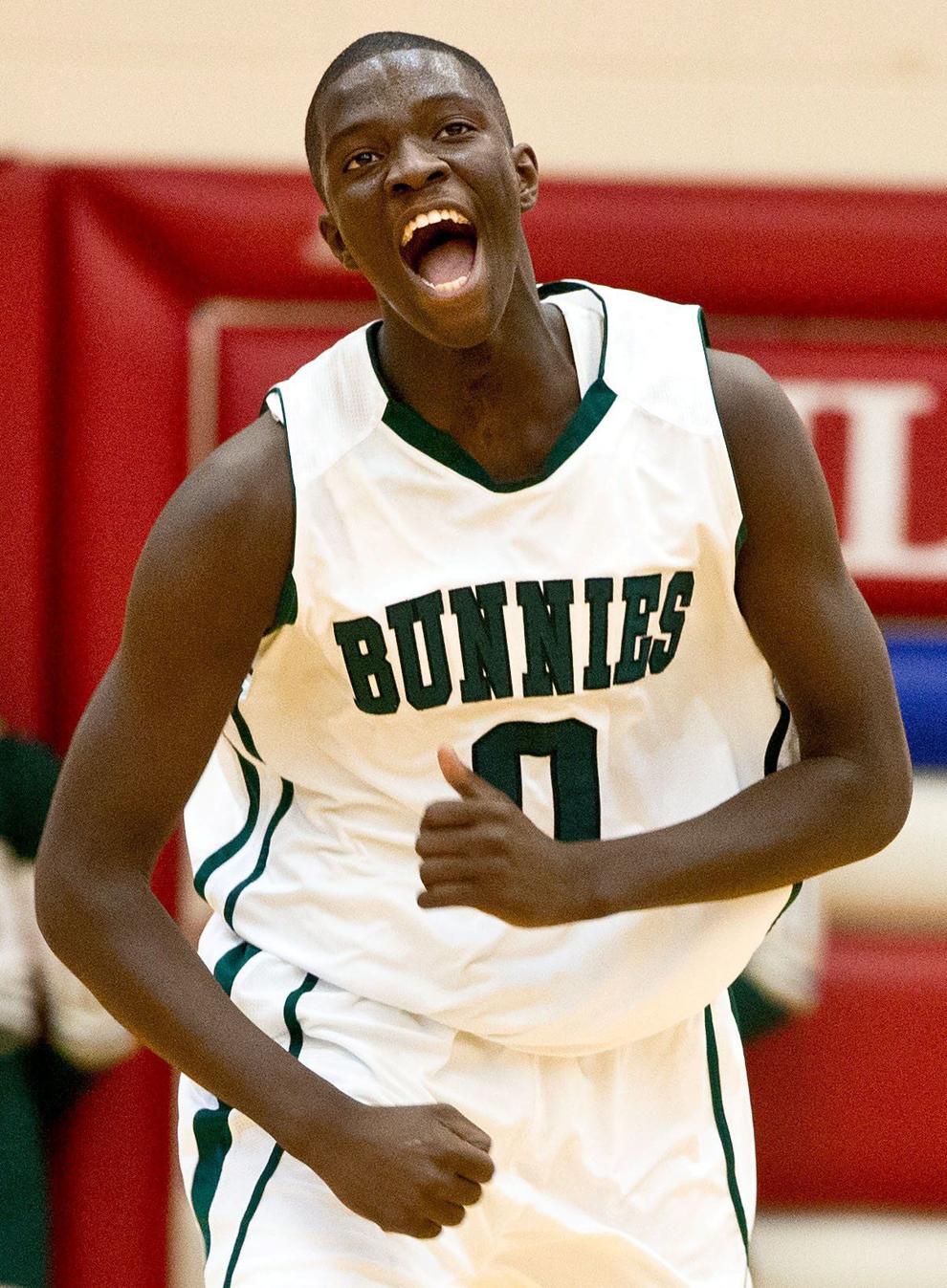 Agau's Central teams went 4 for 4 in state finals. The 6-9 rim protector was a top-100 prospect when he signed with Louisville. He started and finished his career with the Cardinals, with seasons in between at Georgetown and SMU.
Thomas, the 6-5 defensive specialist from Omaha Benson, averaged 19 points a game his senior season in 2014. He started all but six games in his three seasons at Creighton, then was the 38th pick in the 2018 draft and is playing for Detroit.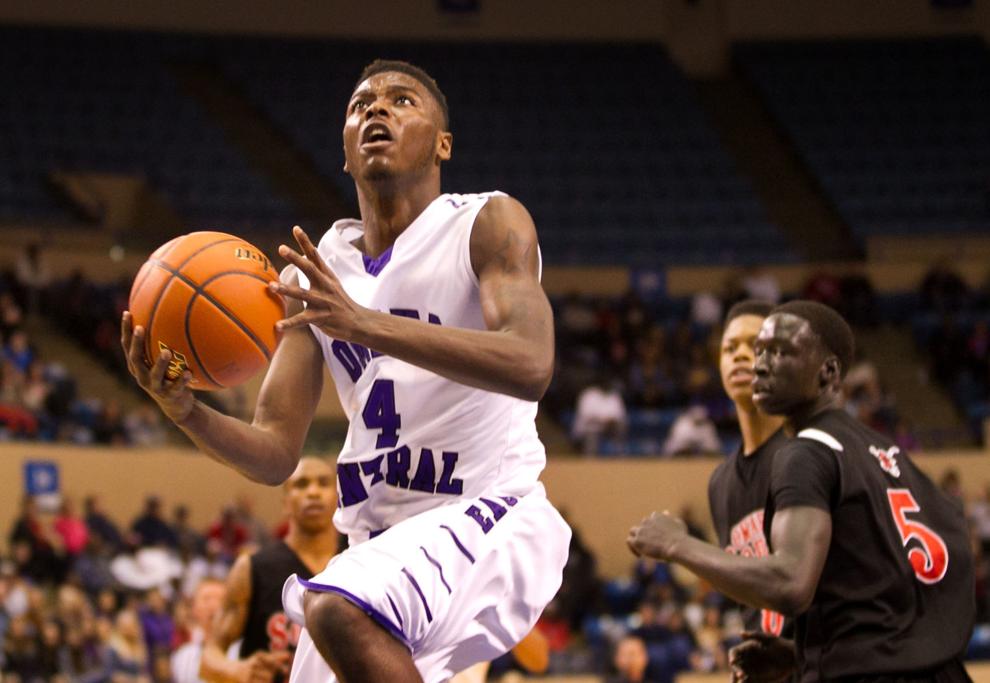 Hollins was Agau's teammate on the Eagles' four-peat, starting for three years. His college career reached fruition with UNO, where he was the Summit League defensive player of the year as a junior and senior. He's a veteran of the NBA's G League.
Allen was at Boys Town for only three semesters, but Teddy Buckets lived up to his nickname. He averaged 29.6 points in his 42 games with the Cowboys, finishing with 1,243 points in his career. After one season at West Virginia, he'll be coming to NU from leading the nation's junior colleges in scoring at 31.4 points a game.
Also strongly considered were those who form an all-class second team. Justin Patton had a breakout season at Omaha North, and his one season at Creighton got him picked in the first round of the 2017 NBA draft.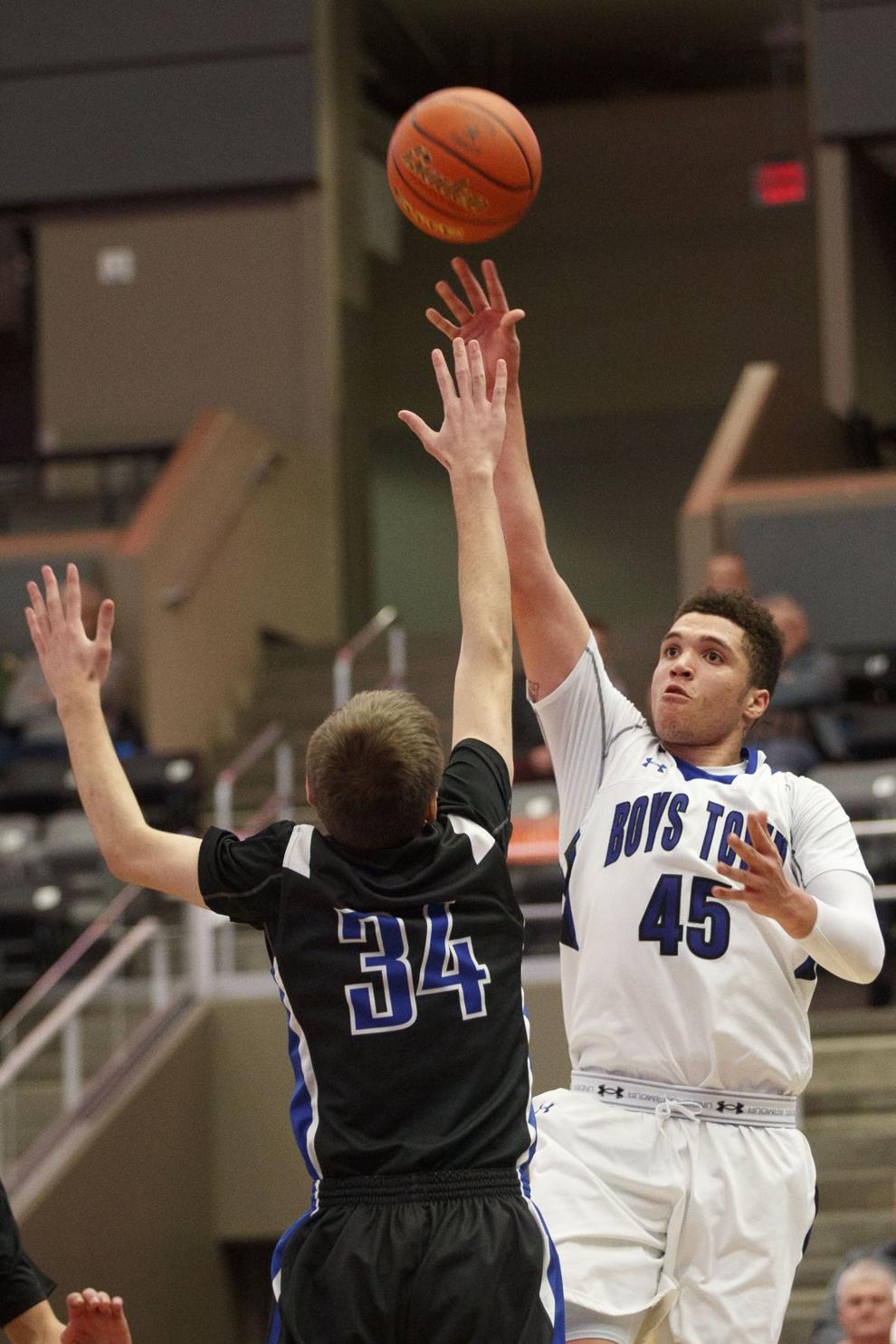 Also in the G League is Central's Tre'Shawn Thurman, who played three years at UNO before starting for Nevada one season. Kimball's Mike Daum at South Dakota State was the 10th player in NCAA Division I history to score 3,000 points and is playing pro ball in Spain.
Shereef Mitchell from Omaha Burke is at Creighton and David Wingett from Winnebago at South Dakota State.
Where are Chucky Hepburn (Bellevue West), Hunter Sallis (Millard North) and Donovan Williams (Lincoln North Star), you ask? Their prep careers weren't complete in the past decade. Excluding such players is a change I made in this endeavor from 10 years ago, which was the first time for picking an all-decade team.
On that 2000s all-decade team, to refresh your memory, were Josh Jones from Central, Antoine Young and Josh Dotzler from Bellevue West, Matt Hill from Lincoln Southeast and Wes Wilkinson from Grand Island. Each was a four-year Division I starter or contributor.
Teams
Player, School, Years selected
All-class first team: Mike Gesell, South Sioux City, 2010-12; Akoy Agau, Omaha Central, 2011-13; Tra-Deon Hollins, Omaha Central, 2013; Khyri Thomas, Omaha Benson, 2014; Teddy Allen, Boys Town, 2017
All-class second team: Justin Patton, Omaha North, 2015; TreShawn Thurman, Omaha Central, 2014; Shereef Mitchell, Omaha Burke, 2018; Mike Daum, Kimball, 2014*; David Wingett, Winnebago, 2016*-17*
Class A: Akoy Agau, Omaha Central, 2011-13; Justin Patton, Omaha North, 2015; Khyri Thomas, Omaha Benson, 2014; TreShawn Thurman, Omaha Central, 2014; Tra-Deon Hollins, Omaha Central, 2013
Class B: Mike Gesell, South Sioux City, 2010-12; Dru Kuxhausen, Scottsbluff, 2016-17; Baylor Scheierman, Aurora, 2019; Dylan Travis, Omaha Gross, 2011-12; Charlie Easley, Lincoln Pius X, 2019
Class C-1: Teddy Allen, Boys Town, 2016-17; Jaxon Simons, Wahoo Neumann, 2016-18; David Wingett, Winnebago, 2015-17; Elliott Eliason, Chadron, 2009-10; Rylee Reinertson, Gibbon, 2013-14
Class C-2: Connor Beranek, Ravenna, 2010-12; Wes Dreamer, Elmwood-Murdock, 2017-18; Adam Dykman, Fremont Bergan, 2014-15; James Kaiser, Hartington CC, 2013-15; Mike Daum, Kimball, 2013-14
Class D-1: Adam Moon, O'Neill St. Mary's, 2013-14; Ryan Tegtmeier, BDS, 2011-13; Hayden Miller, Nebraska City Lourdes, 2016-17; Jacob Olmstead, Overton, 2010-12; Andy Kerkman, Clearwater-Orchard, 2014-15
Class D-2: Austin Kaczor, Ewing, 2008-10; Henry Tanksley, Lincoln Parkview, 2016-17; Noah Valasek, Riverside, 2016-17; Drew Ott, Giltner, 2011-12; Tredyn Prososki, Riverside, 2018-19
---
Celebrating past All-Nebraska basketball teams