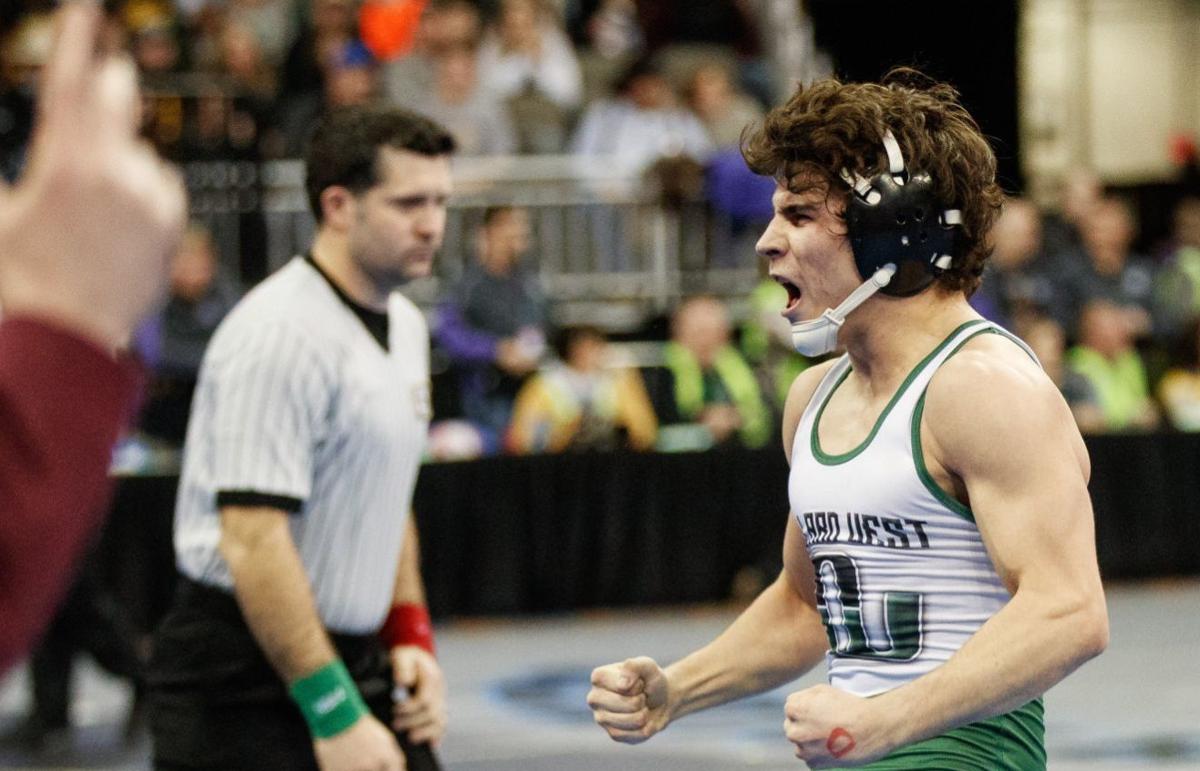 Zac Dominguez has always known Camden Russell's potential was there, and now he's watching it shine through.
Russell, who graduated from Millard West this spring, was one of two Nebraskans to win Greco-Roman junior national titles last Friday in Fargo, North Dakota.
"Sometimes kids get really good, really fast," said Dominguez, head coach at the MWC Wrestling Academy in Papillion. "(Camden) was at a different pace, but now he's at the top where he belongs."
Russell had previously placed at national and international events before breaking through at Fargo. He trailed Minnesota's Cael Swensen 3-0 midway through the 126-pound final before coming back for a 7-4 win.
Sign up for daily headlines from NEPrepZone
Get a daily roundup of game recaps, player features and more in your inbox.
Russell, who also placed eighth in freestyle competition last week in Fargo, added the national gold to the Class A state title he won in February. It was his first state title after being runner-up as a junior.
Dominguez said winning state was important to Russell's progression.
"He's done a great job of just getting better every day, every year," Dominguez said. "For him (at nationals), he needed that because there's always been superstars in front of him. He solidified himself in that superstar category. I think he'll take that confidence and run with it at college and do very, very well."
Russell will wrestle at Iowa Western this winter. Meanwhile, Northern State commit James Burks already had superstar status before Fargo. Burks added to his résumé by winning the 152-pound title, rolling to an 11-0 technical fall over Minnesota's Cael Carlson.
In addition to being a four-time state champion wrestler for Omaha Burke, Burks was an all-state running back as the Bulldogs won their first state football title last November.
"James has had a great year. He's a fantastic athlete," Dominguez said.
The two gold medalists capped a successful week at Fargo. In all, Nebraska had seven All-Americans in Greco-Roman and eight in freestyle. Nebraska placed fourth in the team standings in Greco-Roman.
"It seemed like we were peaking at the right time for Fargo. It's never an exact science to get a kid to wrestle his best at the right time," Dominguez said. "We may not have the population (of other states), but our kids are super awesome. They train very well, and it's only going to get better, in my opinion."
Every 2018-19 Nebraska high school state championship team