Way before Mars Blackmon and Michael Jordan, shoes had a big role in bringing the slam dunk to Nebraska high school basketball.
They were size 14s, first worn by an Olympian, who'd give his old sneakers to his former Creighton teammate, a high school coach needing them for an awkward kid he talked into playing.
And the 6-foot-6 kid, once shown how to do a two-handed "stuff," became a local sensation. Then a Husker hoops star and a business executive.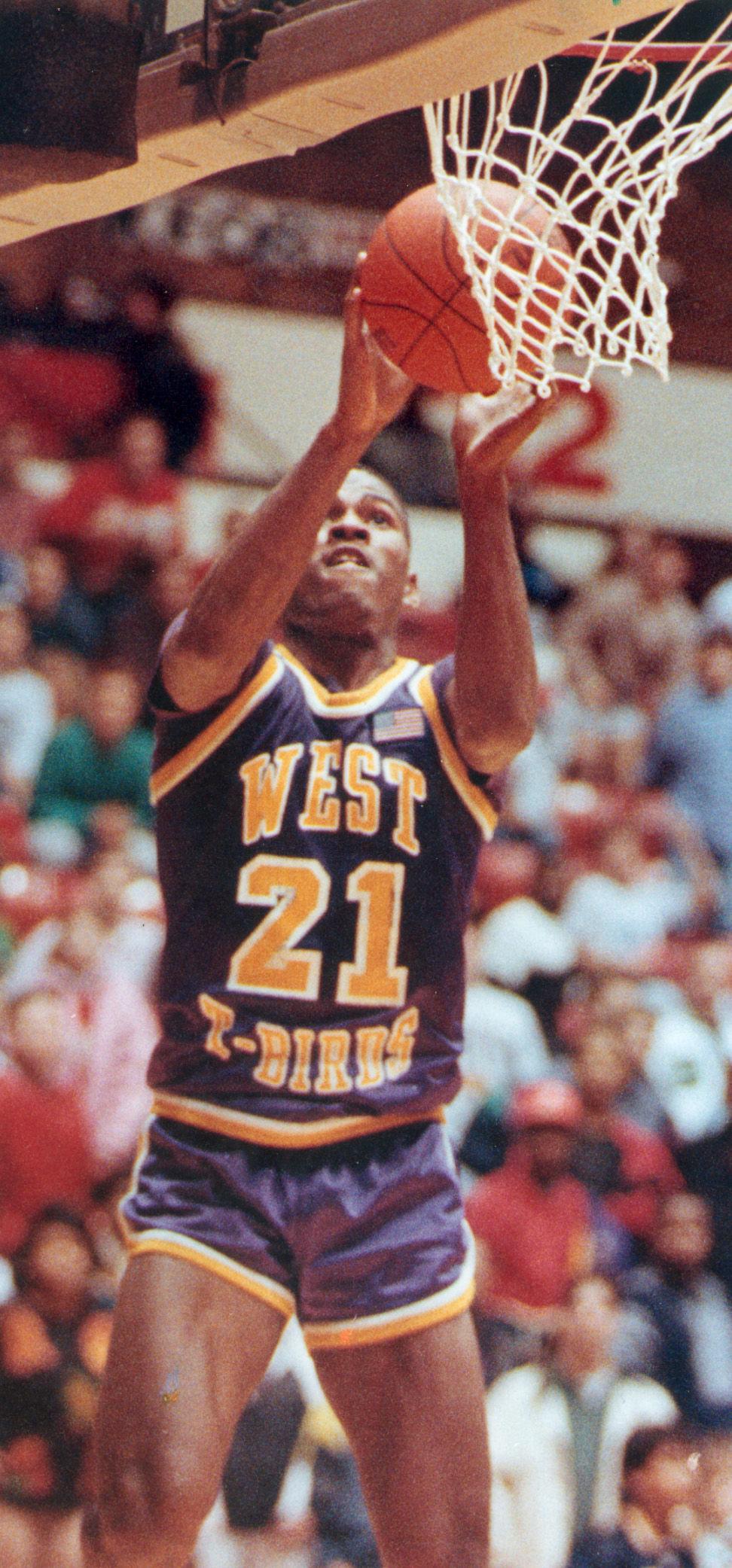 Since Al Randall of Omaha South got to the rim first in 1937, the story of the dunk around here includes a lot of games and names you may know. John C. Johnson. Dana Janssen and Ron Kellogg. Derrick Helms. Erick Strickland. Jarrell Crayton. Jerry Johnson. Khyri Thomas. Max Murrell. This past season's Millard North-IMG Academy dunkfest.
And the day MJ himself came to town and, in front of a full house at the old Civic Auditorium, wound up in a dunk contest tighter than he could have imagined.
Jordan flew into town, not on his Air Jordans, but in Warren Buffett's private jet. It was August 1990, and the promotional tour he was on had 8,000 Jordan-adoring fans in the auditorium on a Friday morning. Hundreds of kids vaulted over the press tables to swarm him on the floor.
In a blue Kansas basketball T-shirt and warmups he got from a Jayhawk camp a few days prior, MJ judged the dunk contests for local basketball players.
Antoine Young from Omaha North bested Nebraska City's Nate LeGrand in the high school division. In the open division, former Midland player William King Jr. beat Jerry Johnson, the All-Nebraskan from Omaha Benson who played at Kansas and UTEP.
King, who prepped at Omaha Bryan, became an All-America track athlete at Midland and was a 50-foot triple jumper. He also played basketball for the Warriors. His plan? Do the dunks he knew he could complete, but do them with flare, of course.
"I could do all of Jordan's dunks. And I could switch hands," the 6-0 King said, adding that he could jump from the free-throw line.
But it was Johnson doing the wowing. He had the crowd in a tizzy, leaping over two chairs before dunking.
"When Jerry dunked, everybody went crazy," remembers Dave Felici, who's been on the Omaha basketball scene as a player and coach since the mid-1970s.
But Johnson missed two dunks. King only missed one while executing some dunks perhaps a bit lower on the difficulty scale.
"Mr. King played it very smart," Jordan said. "He won because of his smart strategy."
King, now a voice on local radio, remembers it this way: "When I won, Jordan said, 'Mr. King, you are a leaper.' That's why I call myself the greatest. Because he's never said that to anybody. Not Dominique Wilkins. I didn't hear him say it to Spud Webb. He only said it to William King."
For a finale, it was Jordan's turn. A dunker can't resist showing his art.
He challenged the dunkers to match some of his shots. Three were from a standing position and one a 360. Only Johnson came close to matching him. Jordan put it away with a reverse dunk over his head from a standing position.
"It isn't like I beat Mr. Johnson or he beat me," Jordan said to the crowd. "We both had fun. I hope you did, too."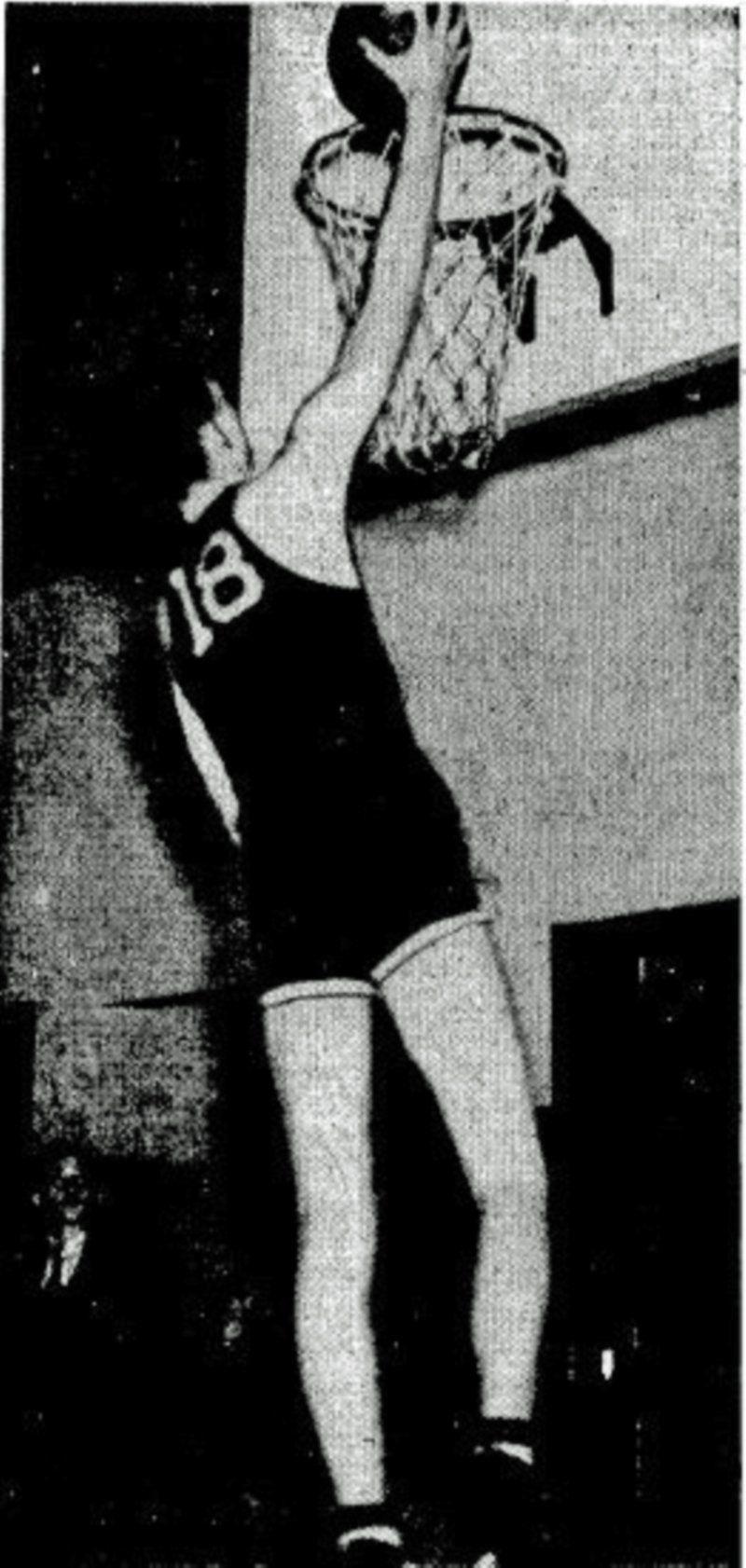 Back to the original dunker.
Al Randall benefited from the friendship his high school coach, Cornie Collin, had with 6-10 Willard Schmidt as teammates and roommates at CU.
Schmidt, from tiny Swanton southwest of Lincoln, and 1936 Olympic teammate Joe Fortenberry get credit for being among the first to dunk, according to Arthur J. Daley of the New York Times. "(They) did not use an ordinary curling toss. Not those giants. They left the floor, reached up and pitched the ball downward into the hoop, much like a cafeteria customer dunking a roll in coffee."
Because of Daley, "dunk" entered the basketball vernacular forever.
By then, Collin was making Randall into a basketball player. Randall had transferred his sophomore year from Tech to South and needed persuasion — and a pair of shoes.
"It's hard to get shoes to fit a tall man, just as it's hard to get other items of clothing for him," wrote The World-Herald's Robert Phipps in November 1936. "Cornie Collin, inviting Randall to try his first athletic competition, had to promise shoes to fit.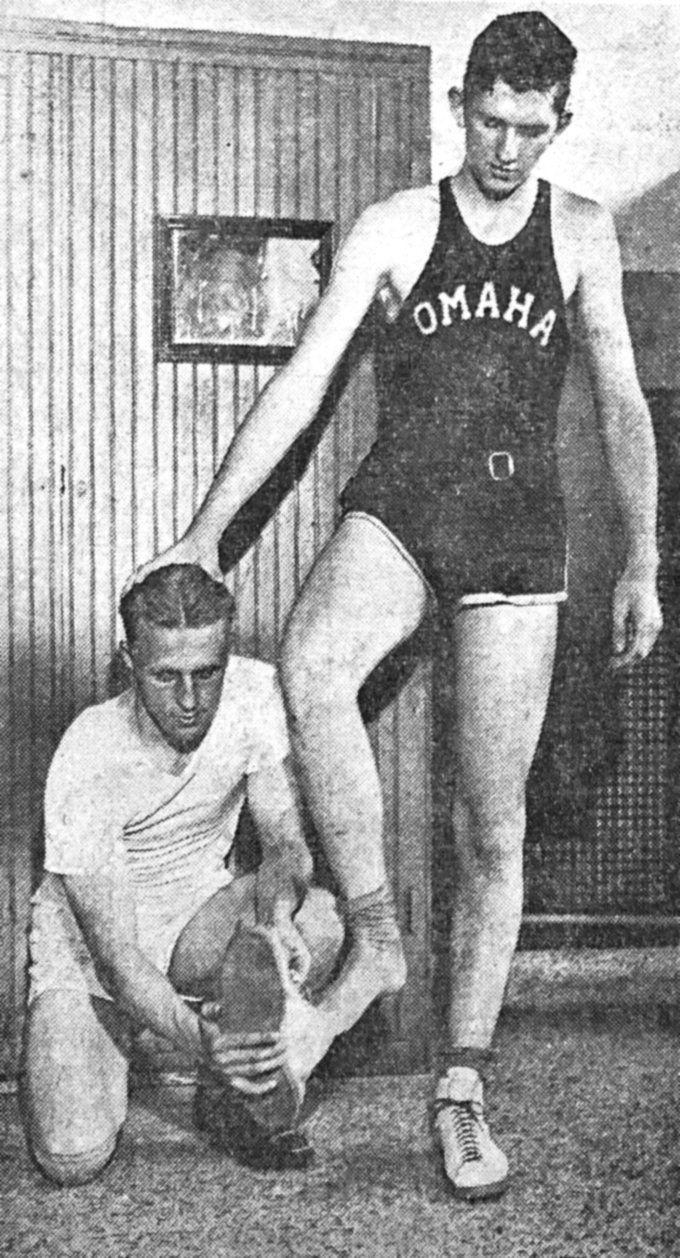 "It happened that at Creighton Collin had roomed with Schmidt and through carelessness had forgotten to throw away an old pair of Schmidt's size 14 shoes. These are the shoes that Randall used last year. Besides the new shoes he will show fans how to dunk the ball in the hoop, for he's learned this in preseason play."
While it's not known for sure if Schmidt had a role in teaching Randall himself, certainly Collin got from him the idea of teaching Randall how to dunk.
Randall made the All-Nebraska team for the second time, the big man on the Packers' 1937 state champions. At NU, he was a three-year starter. He had a long career as a Mutual of Omaha executive. It started with him playing on the company basketball team.
Inside the Devaney Center, the crowd was roaring.
Of all the future Division I players in the class of 1982, Ron Kellogg of Omaha Northwest was the last one going for a state title. In the final seconds of the state final, he raced downcourt with the ball, following what he thought was a steal by teammate Steve Reddick, for a slam that would have brought the Huskies within two of Lincoln Northeast after trailing by 17.
Kellogg said he never heard the whistle. Reddick had fouled on the steal and Kellogg was hit with a technical for dunking while the clock was stopped. Tim Ehlers made two of the three free throws for the foul and the technical for a key four-point swing in a 61-54 Rockets victory.
"No dummy would have dunked the ball if they knew that time was out," Kellogg told The World-Herald's Steve Pivovar that night. "It was just so loud in there that I never heard a whistle.
"I didn't hear a thing. I just saw the ball and ran after it. After the referee called the technical on me, he told me how he could understand how I didn't hear the whistle."
Only a minute earlier in the game was a dunk attempt that resulted in a lighthearted moment and was an illustration of how some prep coaches felt at the time about the dunk.
Northeast's Dana Janssen was going for his jam on a breakaway when Northwest's Derrick Bibins hammered him. Janssen hit the court hard and stayed stretched out behind the baseline for several moments without moving.
Wrote The World-Herald's Larry Porter, "Janssen, however, wasn't hurt. He just didn't want to get up and face the wrath of his coach. (Ed) Johnson doesn't like dunks. In fact the one Janssen had just attempted was the first by a Northeast player all season."
Said Janssen: "(Bibins) hit me pretty hard but I wasn't hurt.
"I figured I had better make at least one of my free throws or I was in deeper trouble than I was. Then I missed the first one. I didn't even look over at our bench at (Johnson)."
Who's the shortest player to dunk in a game?
Felici remembers Benson's Kenya Crandell, listed at 5-7 in high school and at UNK, from the early 1990s.
There's also Omaha Burke's Derrick Helms, listed at 5-7 until an inch was added for his senior year. At Bellevue College, he eventually was listed at 5-9.
Among Helms' memorable dunks in the mid-1980s were a one-hander as a junior against Omaha North and a two-hander off a steal at the state tournament.
"I have a high vertical jump, and that makes up for my lack of size," he once told The World-Herald's Lee Barfknecht, who then observed, "Perhaps it's only natural that a 5-7 player who can dunk the ball would list Spud Webb among his favorite players."
After Randall, mentions of dunking in newspaper accounts are scant even before the nine-season dead period — 1967 to 1976 — that was imposed on the stuff shot in college and high school. The no-dunking rule is also known as the Lew Alcindor rule, for the UCLA phenom from New York City who later changed his name to Kareem Abdul-Jabbar.
Omaha Central's Dwaine Dillard was a senior when the rule took effect. Central coach Warren Marquiss was unhappy with the removal of the dunk, as he told The World-Herald's Howard Brantz:
"It wasn't always the big kids who dunked the ball. Sometimes a leaper of 6-2 or shorter would do it and then it's one of the real exciting things about the game."
The first year of the rule, Tech's tallest starters were 6-footers James Bonner, Ernie Britt and Gerald Turner. Also in the lineup: 5-10 Jonathan Ray and 5-9 Johnny Rodgers.
"(Tech) has a barn full of leapers, each capable of springing over the basket," The World-Herald's Conde Sargent wrote. "The 6-footers can dunk although that maneuver has become a shameful thing to admit to, according to rulesmakers. Rodgers, short as he is, can grab the rim firmly. Ray could stuff if his hands were large enough to handle the ball."
Old habits were hard to break.
"One night in Council Bluffs," Britt said, "Johnny Rodgers laid the ball on the rim. I was trailing him and just out of instinct, I didn't mean to dunk the ball but I dunked the ball."
The dunkers Britt remembers from his era include Dillard and Willie Frazier from Central, Bonner and William Reed (not the former Central football coach) from Tech and Mike Peterson and Dan Crnkovich from Omaha Creighton Prep.
Felici remembers the dunk contest at the first Boys & Girls Club all-star game in 2002. Clearly the favorite in the Blackburn School gym was Nedu Onyeuku from Omaha Creighton Prep.
"Everybody thought he was going to win this thing," Felici said. "But Clark Callahan out of Omaha North, he threw the ball over the rim, it hit the back of the wall and bounced on the floor. He came running from half court, jumped and pulled his shirt over his head and kind of did a 360 windmill after he caught it.
"That place just went crazy."
A few years later, with the Boys & Girls Club all-stars now playing at Omaha Benson, Jarrell Crayton from Bellevue East threw down another dunk Felici marvels over.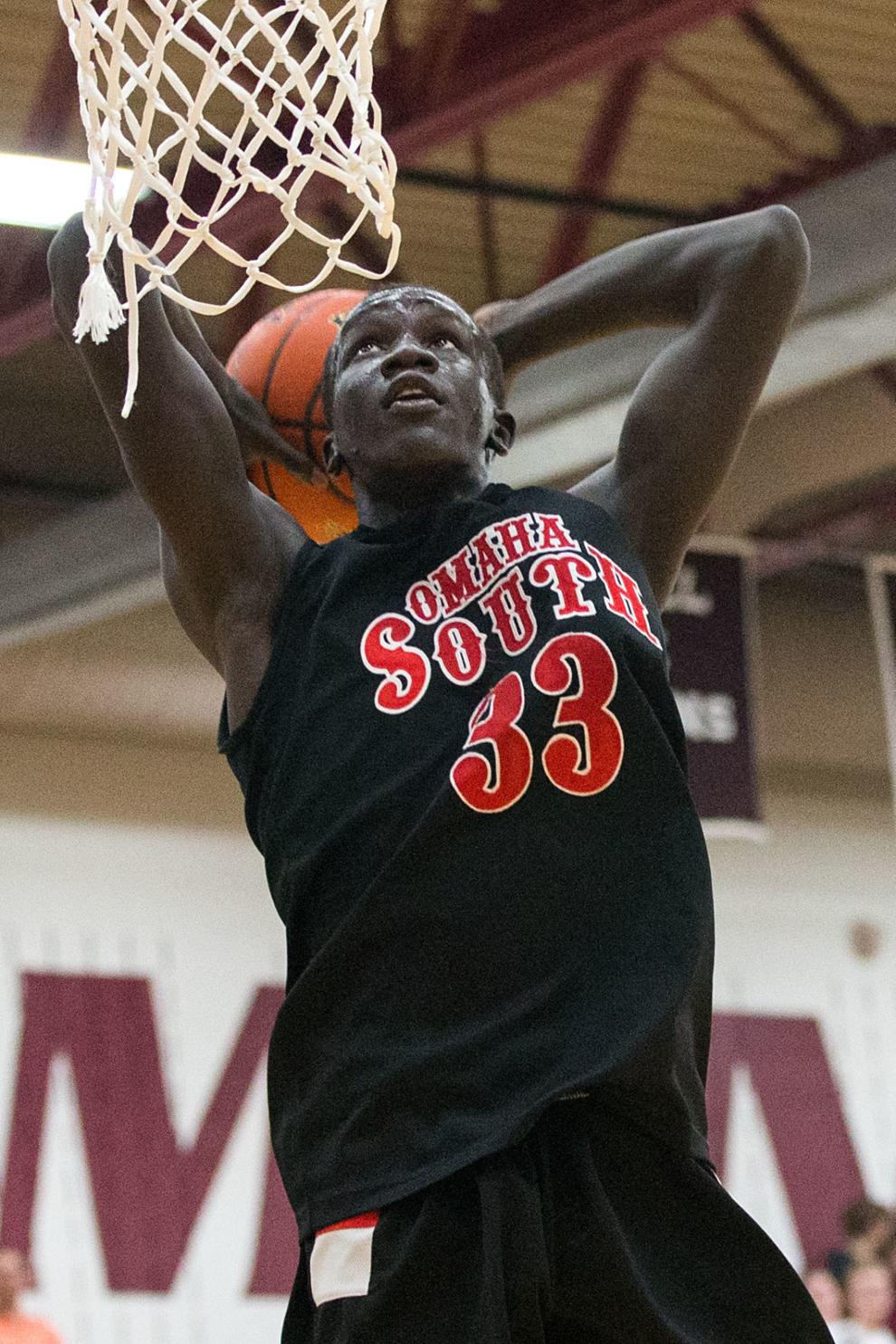 Crayton turned over a ball rack on its side inside the free-throw line. After a run from half court he jumped over the rack and brought down the house.
Felici has seen all the best dunkers, since when he was a junior high kid watching John C. Johnson, Sylvester Pierce and Clayton Bullard in the old Central High practice gym while in-game dunking was still taboo.
His list of the best starts with Benson's Jerry Johnson. Onyeuku, Callahan and Crayton are there. Helms, too. Kenyon Sharp from Omaha Northwest. Henry Tanksley from Lincoln Parkview. Mitch Moran from Council Bluffs Lewis Central. The Arops, Akol from Creighton Prep and Aguek from Omaha South. Buay Tuach from South. Darin Sherrod and Aireon Porter from North. Greg Smith from Ralston. Karl White and Tra-Deon Hollins from Central. Khyri Thomas and CJ Carter from Benson.
"Benson, to me, probably has had the best dunkers," Felici said. "They have a long list. Troy Travis, he could do power dunks. He could throw it down with authority. And then you got Jerry Johnson and Khyri."
Thomas had a sensational dunk, performing a 360 while taking the ball between his legs, in the 2014 all-star game.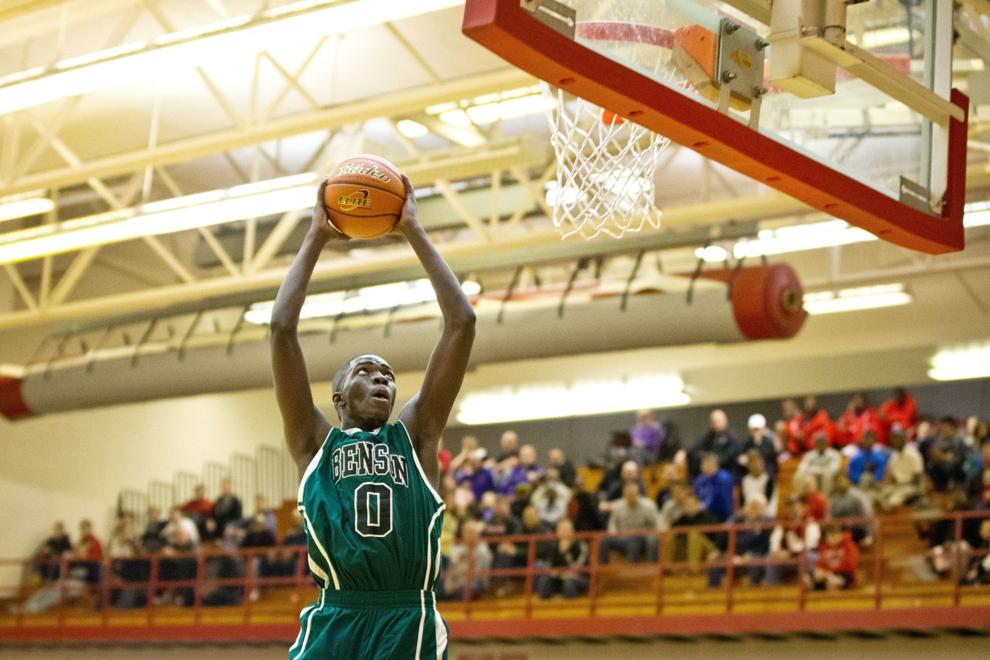 "That's one thing I think we have an advantage when we do our all-star game, because we do the 3-point shootout and the dunk contest and a lot of kids like that," Felici said of the annual Boys & Girls Club game. "Because for so long many coaches told the kids you can't dunk, just take the easy layup. In our game, we're actually having the contest and let the kids be as creative as they want."
If sports can resume during the coronavirus outbreak before colleges begin fall classes, Felici hopes there can be Boys & Girls Club all-star games. One he wants to see in the dunk contest is Stanford-bound Max Murrell from Millard North.
"Max is just so bouncy," Felici said. "He's an unbelievable dunker. I think he'd win it this year."
Scott Sibbernsen has been around Omaha basketball longer than even Felici, first as a player for Creighton Prep in the 1960s and then as an assistant coach for the Junior Jays to this day.
"Sib" remembers the dunkers in the summer leagues at the Bryant Center. Kerry Trotter and Kellogg in the 1980s. The one most unforgettable to him is Erick Strickland from Bellevue West.
"He was at the top for what he could do athletically. He was just kind of a man-child," Sibbernsen said. "I won't name our player, but (Strickland) went over one of our players on a transition dunk.
"We had one guy back defensively and (Strickland) took off somewhere inside the free-throw line. He literally went over one of our guys and put one down and I think our guy still has a Nike logo across the side of his face."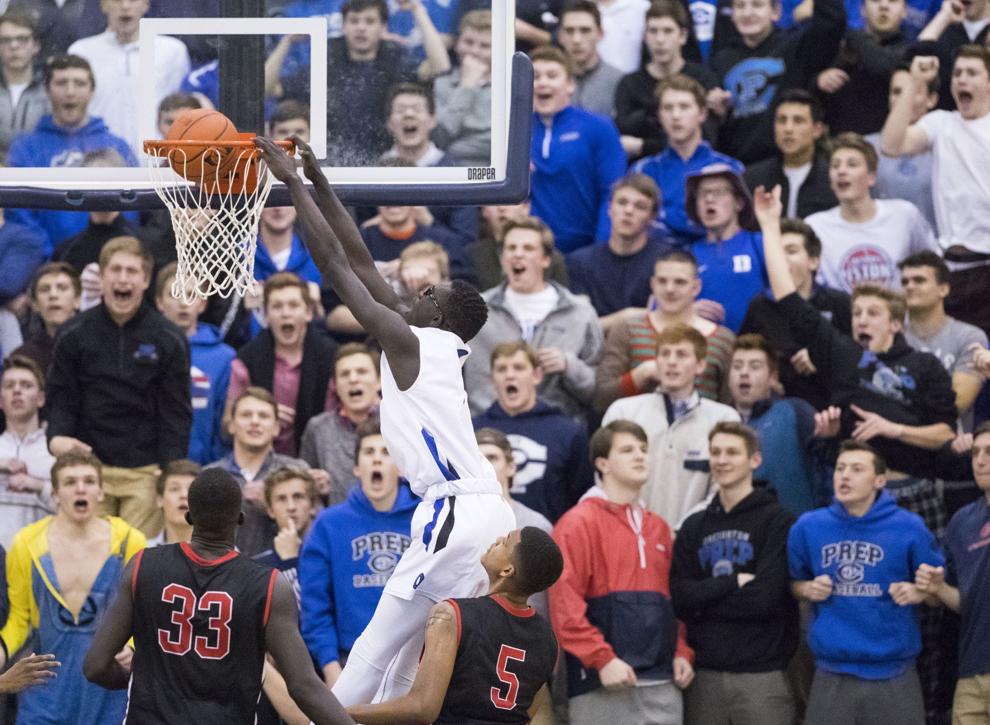 Pro basketball's Chocolate Thunder, Darryl Dawkins, made dunking a shattering experience beginning the night in 1979 at Kansas City's Municipal Auditorium when he brought down a glass backboard. It was only 10 years later that it happened in a Nebraska high school game.
But from 1960 comes a tale from western Nebraska, courtesy of The World-Herald's Gregg McBride, back in the era of fan-shaped wooden backboards.
"Jack Farley, Alliance basket ball athlete, stands six feet, three inches," McBride wrote. "When Alliance visited McCook this month, Farley broke the backboard in an exhibition of 'dunking.' Pronto, the McCook School Board fired Alliance a bill for 171 dollars for the busted board."
Alliance paid. But its coach claimed the McCook wood was thinner than the half-inch standard of the day. McBride wrote the McCook board claimed Farley had been warned about stuffing the ball into the basket, then hanging momentarily on the hoop.
The state's first, and maybe only, Dawkins moment on a glass backboard was in a February 1989 game in Friend. Brian Genthe of Lincoln Christian brought down a fan-shaped board without a snap-back rim on a breakaway dunk. With Christian leading 58-30 in the third quarter, the game ultimately never resumed.
Millard North this past season took the dunk to freakish levels. When the Mustangs beat Omaha Creighton Prep for the Metro Holiday tournament title, 12 of their 25 field goals were flushes on the Ralston Arena rims. No misses.
"I love them," Millard North coach Tim Cannon said that night. "There's times when they go awry and I know a lot of people worry about it. I used to take a guy out if he missed one, but I've changed that because then you take away the aggressiveness, you take away the lobs."
Six weeks later, the Mustangs were on the other end of a dunkfest. At the Heartland Hoops Classic in Grand Island, IMG Academy from Florida handed out a 21-dunk salute in a 74-69 win. Five of its first six baskets of the second half were jams.
Millard North had four. Twenty-five slams in one game. In this state, nothing comes close to that rack attack.
On his 1990 visit to Omaha, Michael Jordan got asked about his jumping ability.
"I must give everything to God-given talent," he said. "It's not the shoes."
But to the original Omaha dunker, Al Randall, it was the shoes.
---
The World-Herald's Still Spinnin' series
The World-Herald's Still Spinnin' series
An introduction into your crash course of Nebraska's basketball history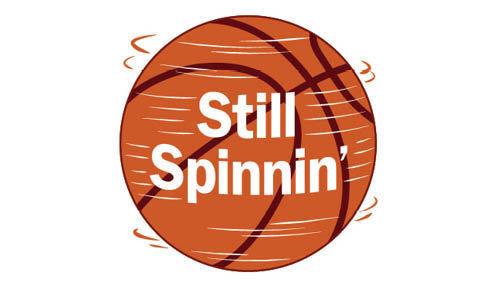 From humble Nebraska beginnings to basketball legend, meet Jerry Krause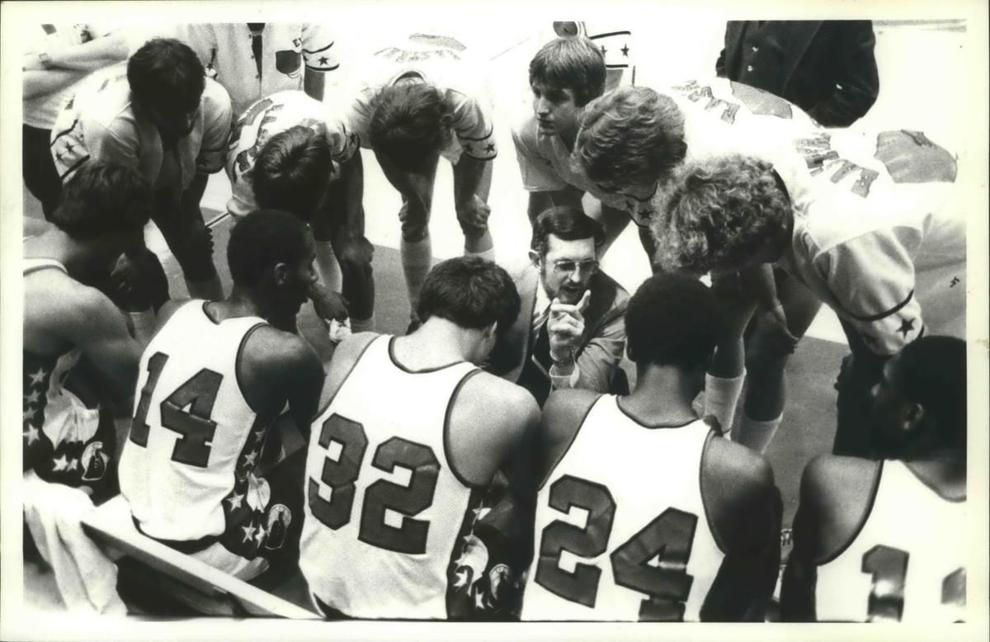 Hoop-It-Up could get heated, but it brought Omaha's basketball community together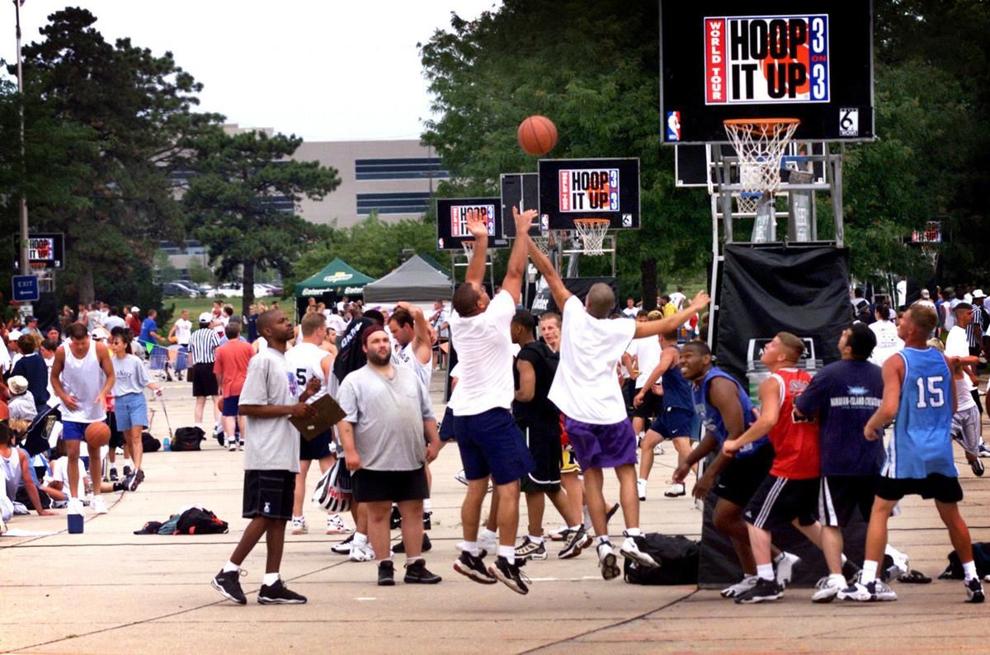 Woolridge's and Strickland's rivalry ended in chase for Class A scoring record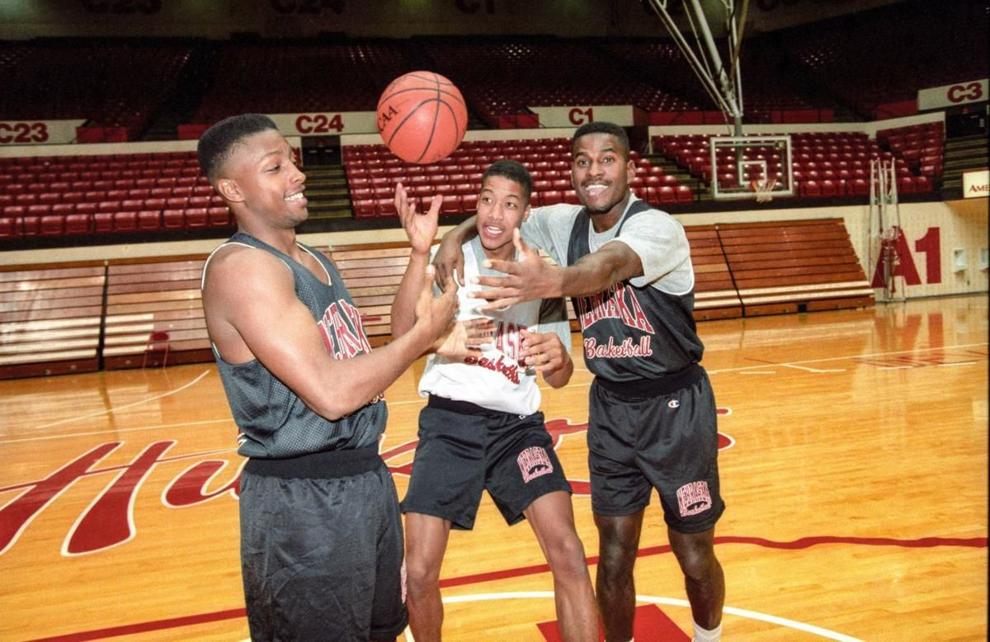 A now-closed Wahoo college once had nation's best women's basketball team
Forrest Roper built a girls basketball dynasty, but his impact was so much more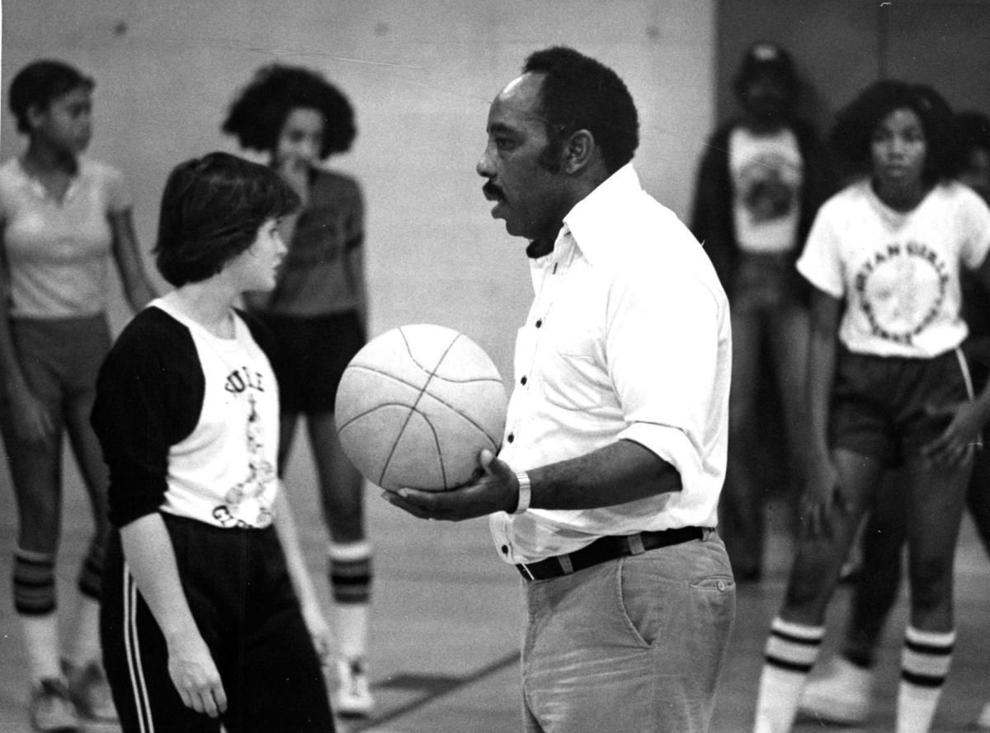 No one could stop Omaha Central's basketball machine, led by high school rock stars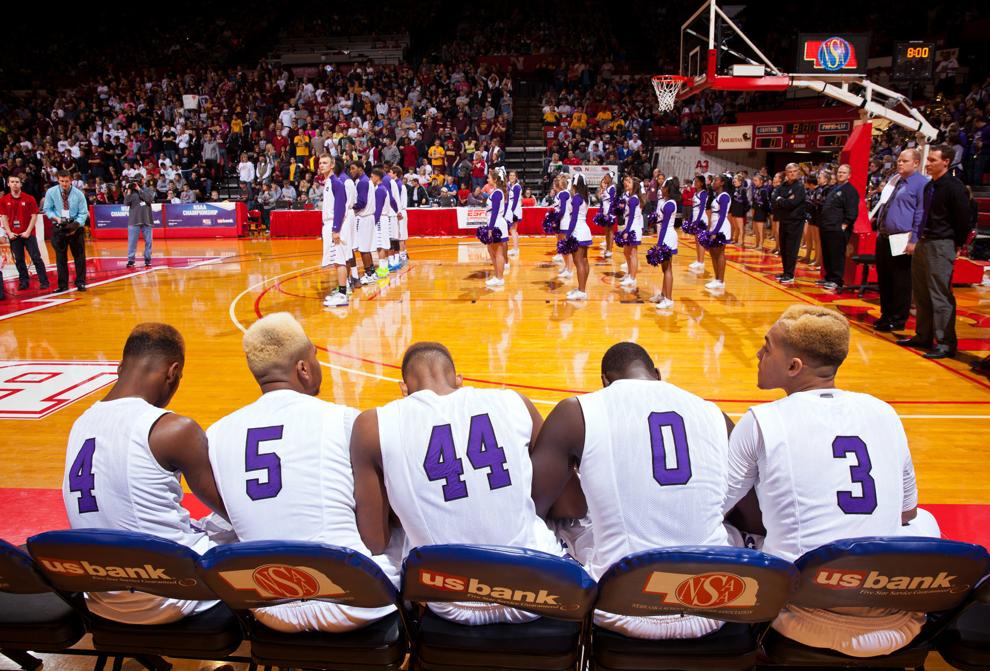 From an Olympian's shoes to Air Jordan, history of the dunk in Nebraska runs deep
Another Big Ben — Benoit — once towered for Creighton, but was he appreciated?
Meet Mike Heck, the Nebraska high school and Jays standout who had 'unlimited potential'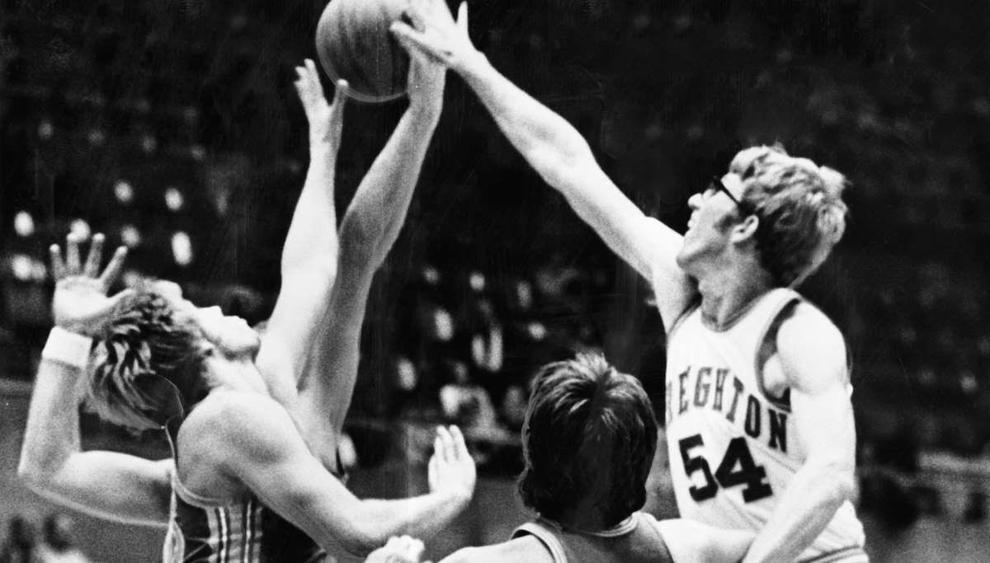 Tragedy kept Harry Kersenbrock, a 7-footer from Crete, from becoming a Jayhawk star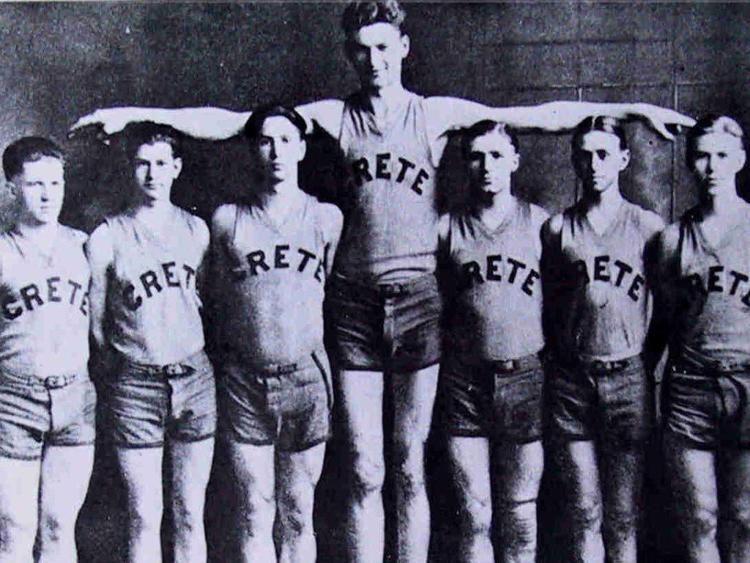 Bill Vincent, the Omaha South great who drew comparisons to Wilt Chamberlain, left his mark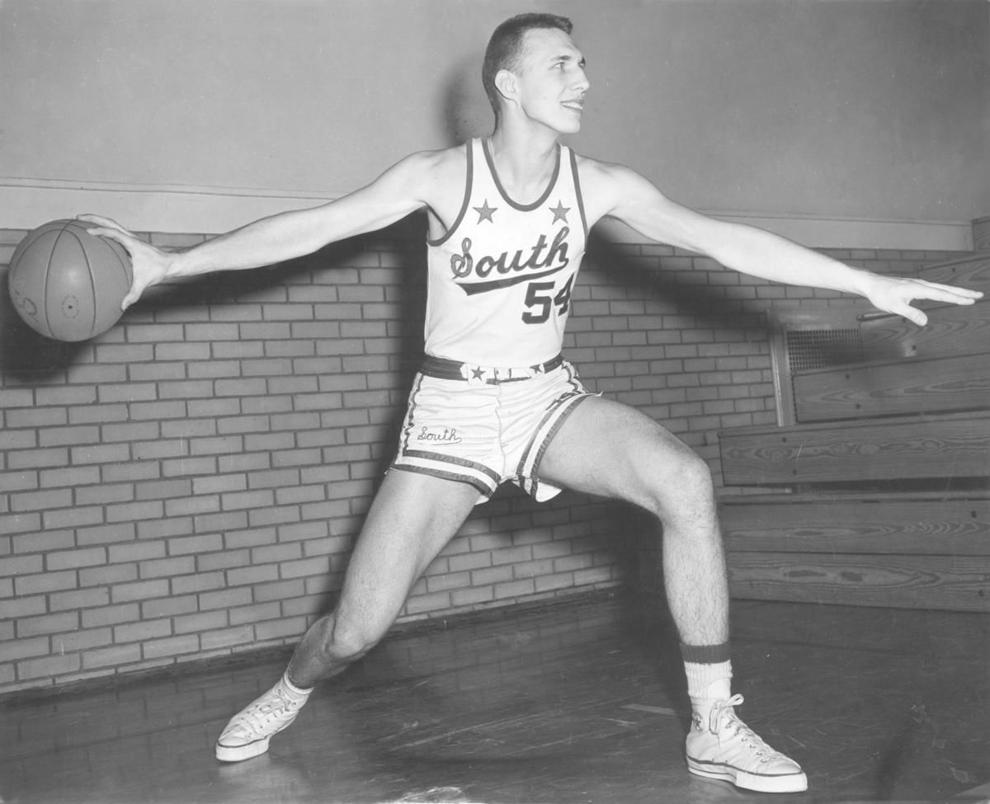 The story behind Kelly Flynn and South Sioux City girl's decade of domination
South Sioux City's Mini-Dome presented big problems for hoops opponents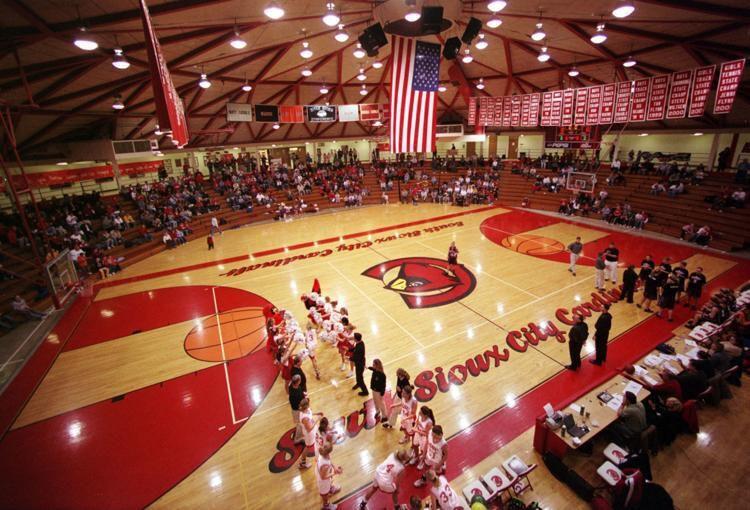 In Omaha's episodes of racial tension, only once has basketball played a major role
I got a lesson on Nebraska's basketball history from a classical music expert