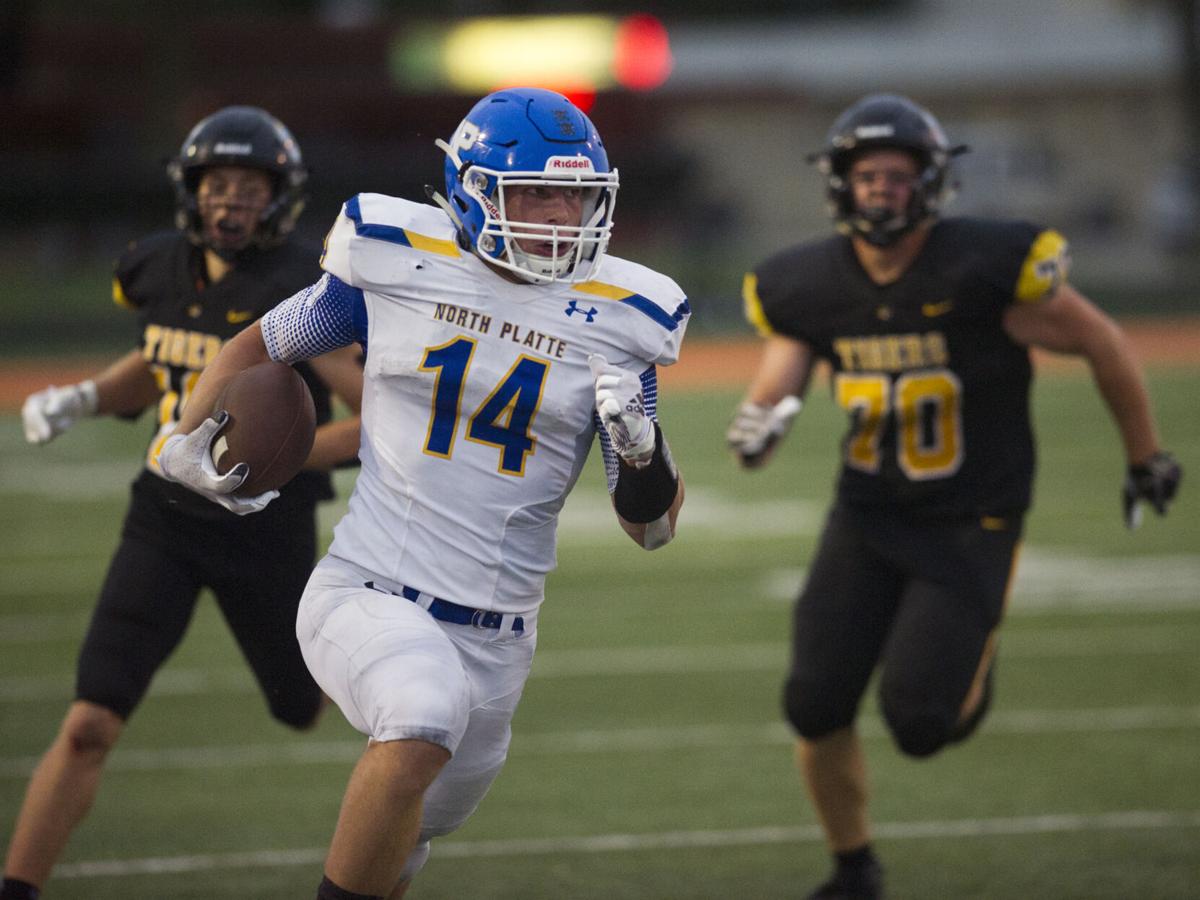 FREMONT, Neb. — Vince Genatone has his spot next spring on North Platte's 400-meter relay.
The auditions for the remaining spots might have begun Friday night with the No. 8 Bulldogs' 34-0 victory over Fremont.
There was defensive back Ryan Kaminski, who went 90 yards with a pick-six to open the game at Heedum Field.
There was Tate Janas, whose 65-yard run when North Platte's offense finally got on the field set up the touchdown that gave his team a 14-0 lead.
There were linemen Caleb Kincaid and Nic Davis on the play for the only touchdown of the second half, Kincaid coming across the field for the strip-sack and Davis, on his birthday, going 48 yards to the end zone.
Wait. Davis has taken himself out of the running.
"I don't have the lungs for that," the 250-pounder said. "I was worried they were going to catch me."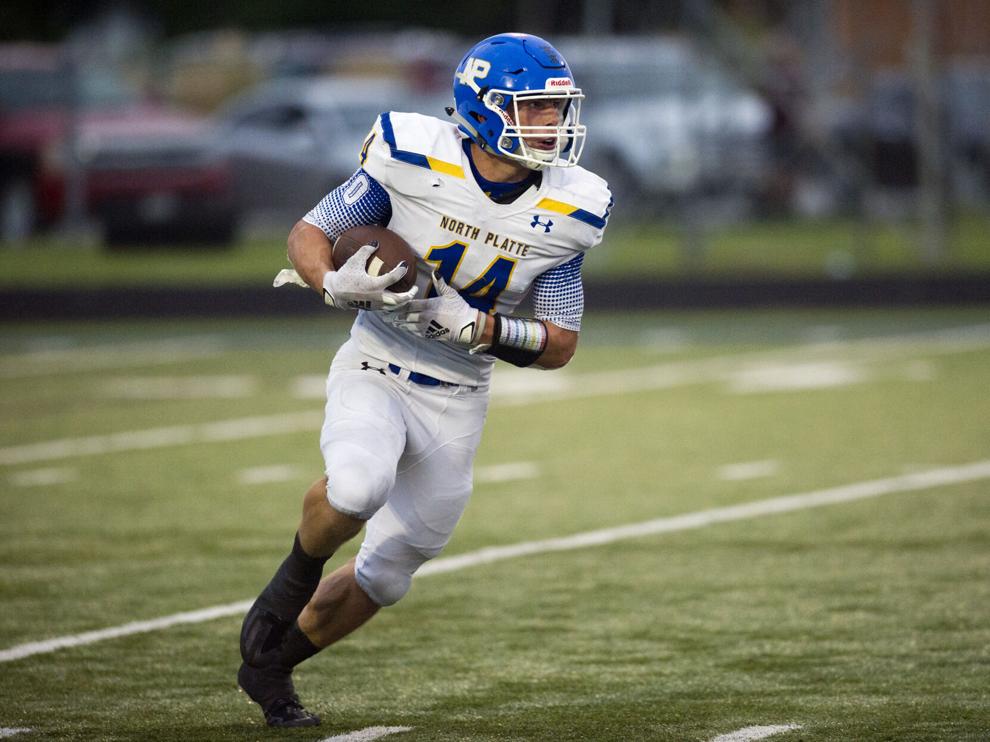 Genatone, who holds offers from four FCS schools, had a non-scoring run of 75 yards (he was brought down at the 6) and a scoring run of 52 yards that was his second touchdown of the game and the fifth of his season.
North Platte coach Todd Rice he's never been blessed with such team speed. And Genatone is as good a player as he's coached.
I'll go one more. He's the best player in the Bulldog blue and white since Danny Woodhead 20 years ago.
"I think he's the best athlete in the state," Rice said. "I mean, what more does he have to do with what he's done in football, wrestling and track. He's just on a mission."
Fremont (1-1) never recovered from the opening jolt of Kaminski's return. It came after Carter Sintek connected with Drew Sellon for a 40-yard pass play on the opening snap and the Tigers were at the Bulldog 19 before the interception.
The Bulldogs (2-0) made it 21-0 before quarter's end and made it 3 for 3 on scoring possessions with Genatone's 52-yarder. Once Micah Moore, Fremont's returning 1,000-yard rusher, went out with an injury that had him in street clothes for the second half, the Tigers appeared to accept their fate.
They finished with 191 yards. North Platte finished with the shutout, its first since 2019.
It visits rival Kearney (1-1) next week. The Bearcats tied Omaha Burke in the fourth quarter Friday after trailing by 14 at half, but gave up a 75-yard touchdown pass play to fall 28-21.
Fremont hosts Omaha Benson, which rallied from 21 down to beat Omaha Northwest for its first 2-0 start since 2001.
North Platte (1-0)....21  6  7  0—34
At Fremont (1-0).......0  0  0  0—0
NP: Ryan Kaminski 90 interception return (Kaminski kick)
NP: Caleb Tonkinson 1 run (Kaminski kick)
NP: Vince Genatone 1 run (Kaminski kick)
NP: Genatone 52 run (kick blocked)
NP: Nic Davis 48 fumble return (Kaminski kick)
Next week's games
Omaha Creighton Prep (2-0) at Bellevue West (2-0): Last year's game was scrubbed by COVID-19 exposure among the Junior Jays. They think theirs is one of the best defenses in the state. They'll know where they stand after playing the powerful West attack.
Norris (1-1) at Bennington (2-0): Two five-touchdown games in a row for Bennington's Dylan Mostek. Can the Titans break that streak?
David City Aquinas (2-0) at Columbus Scotus (2-0): There's plenty of energy for this Centennial Conference rivalry renewal.
---