Class B's brackets for the state tournament won't have to consider travel this year.
All eight qualifiers are east of U.S. 77. That's a first.
Aurora came the closest to breaking up the eastern bloc, but fell 39-36 at Beatrice. The three Panhandle schools — subdistrict champion Alliance, runner-up Sidney and Scottsbluff — went 0-3 against Blair, Elkhorn Mount Michael and Waverly, respectively.
Half of the Class B field will be from the Eastern Midlands Conference: Blair, Waverly, Norris and Elkhorn. The other four district champions were Beatrice, Mount Michael, Platteview and Omaha Skutt.
Typical of the west's frustration was seen at Waverly. It might have been melting everywhere else in eastern Nebraska, but the air conditioning was on in the gym and the Vikings were burying Scottsbluff with a blizzard of 3-pointers.
The hosts made 5 of 9 shots from long distance in the second quarter for a 34-11 lead and claimed their first appearance in the Class B state tournament since 2013 with a 57-30 victory.
Andrew Heffelfinger led Waverly with 20 points, and Cole Murray added 11. Their team had gone seven games in a row without scoring more than 48 points.
The game was a rematch of last year's district final, which Scottsbluff won with a late rally.
Waverly coach Ryan Reeder said the No. 7 Vikings (15-9) hadn't forgotten it a year later. When they lost to Platteview in Tuesday's subdistrict final, "the kids knew right away that we'd have Scottsbluff. They had it kind of mapped out.
"I've never seen a locker room like that after a loss. Right away they were motivated to play Saturday."
Scottsbluff coach Scott Gullion said Waverly was the best Nebraska team the No. 10 Bearcats (13-10) played this season.
"This season exceeded my expectations, he said. "We had a huge senior class last year. We didn't have one guy returning who played significant minutes for us. Six seniors graduated and another went down to Florida.
"Getting to this game was a big success for this team."
Scottsbluff (13-10)......5    6    6  13—30
At Waverly (15-6).....13  21  16    7—57
S: James Bruner 8, Michael Mickey 6, Kellon Harris 5, Trevor Schwartz 5, Jackson Ostdiek 3,Kaedon Patton 2, Tate Talkington 1.
W: Andrew Heffelfinger 20, Preston Harms 12, AJ Heffelfinger 7, Cole Murray 11, Drew Miller 4, Treyton Cockerill 2, Cam Rine 1.
Class A
Lincoln East pulled off the day's shocker. With Carter Glenn making four 3s in the first half and scoring a game-high 25 points, the Spartans (9-11) opened a 25-point lead in the third quarter and coasted to a 56-38 win at rival Lincoln Southeast (13-8).
The Spartans confounded Southeast's career scoring leader, senior Ajantae Hogan. He was 2 of 12 from the field for nine points. McGinness Schneider led the Knights (13-8) with 15 points.
Otherwise, the closest game was Gretna's 57-55 home win over Grand Island and Isaac Traudt. The 6-foot-10 junior had 15 points in the first quarter and finished with 37.
Millard North moved to No. 1 in the point standings — assuring the Mustangs Class A's only wild card should it lose to Gretna on Monday — with its 113-77 win over Norfolk. That's the most points ever scored by a Class A team, topping by one the 112 Lincoln East had against Omaha North in 1988 and Omaha Burke had in a 112-110 overtime game against Bellevue West five seasons later.
Lincoln East (9-11)...................15  8  21  12—56
At Lincoln Southeast (13-8).......9  5    8  16—38
LE: Carter Glenn 25, Joseph Marfisi 11, Brayden McPhail 5, Quinton Adams 5, Trevor Hendrickson 4, Oliver Edwards 3, Carter Templemeyer 3.
LSE: McGinness Schneider 15, Cory Krueger 9, Ajantae Hogan 9, Derek Branch 2, Barrett France 2, Wade Voss 2.
Pa'He back at state
Pa'He — the School on the Hill — is coming back to the state tournament.
Kaden Sheridan overcame three fouls in the first quarter to score a game-high 27 points, and Tyrese Lovejoy chipped in 17 as Walthill — the Pa'He — defeated Elm Creek 64-54 in the District D1-5 final at Cross County near Stromsburg.
At times in the third quarter, Walthill coach John Parker was playing Sheridan and Parker's son, Jalen Merrick, with four fouls.
"They're smart players," Parker said. "They've been in a lot of tough games. I trusted Kaden. I trusted my other seniors to come out here and do what they're supposed to do."
Sheridan had 10 points and Lovejoy eight in a 26-point first quarter. But Elm Creek held the Blujays to six in the second quarter while trailing only 32-27 at the half.
Once Walthill regained a double-digit lead, the Buffaloes never got closer than six. Trey Miner led Elm Creek with 20 points and Troy Brumels had 17.
Elm Creek (15-7)....10  17  5  26—54
Walthill (19-4)........26    6  9  23—64
EC: Trey Miner 20, Troy Brumels 17, Carter Erickson 8, Trent Watkins 4, Beau Knapp 3, Brandon Nuhfer 2.
W:Kaden Sheridan 27, Tyrese Lovejoy 17, Jalen Merrick 8, Kenyon WhiteEyes 5, Zander Lovejoy 4.
---
Celebrating past All-Nebraska basketball teams
Photos: Celebrating past All-Nebraska basketball teams
2021: Showstoppers
2020: The Legion of All-Nebraska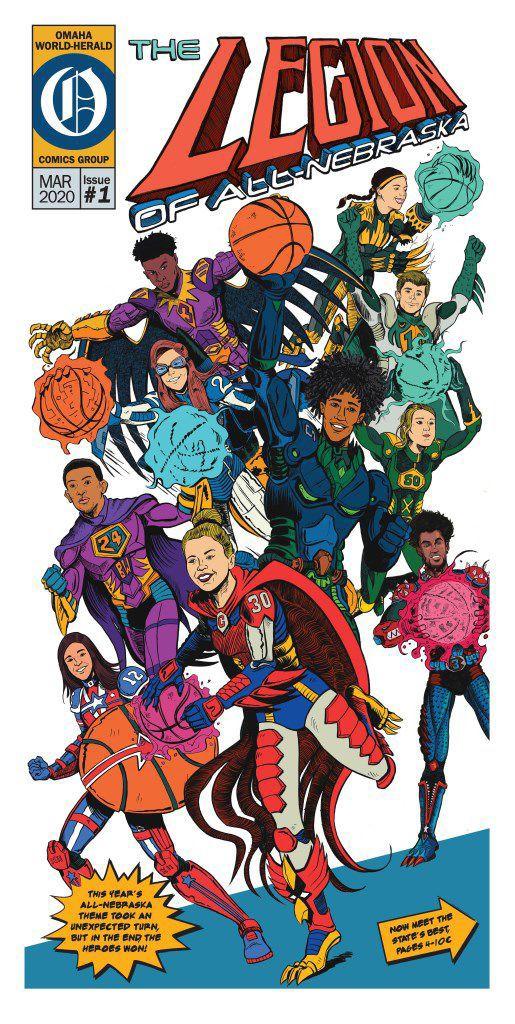 2019: Masterpiece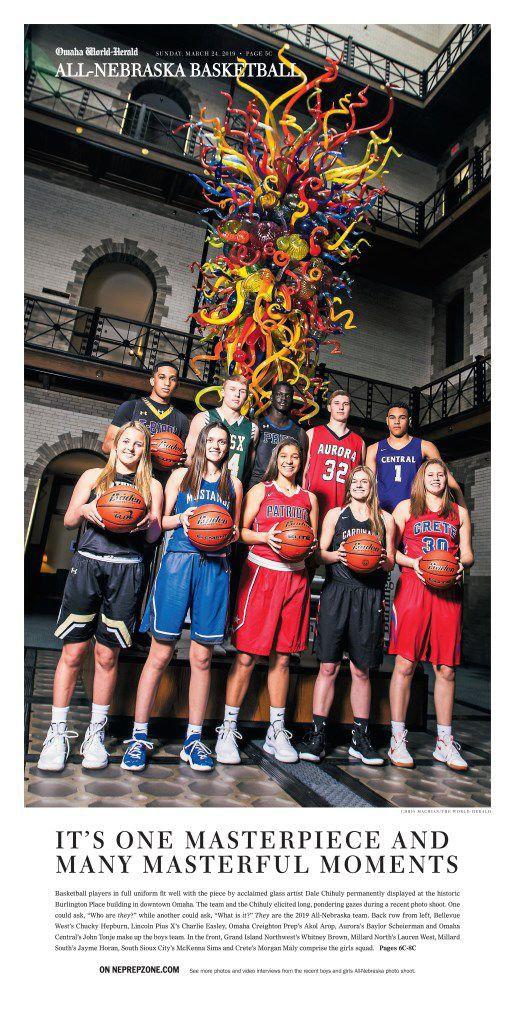 2018: Monumental
2017: Royal Court
2016: Hang Time
2015: Shooting Stars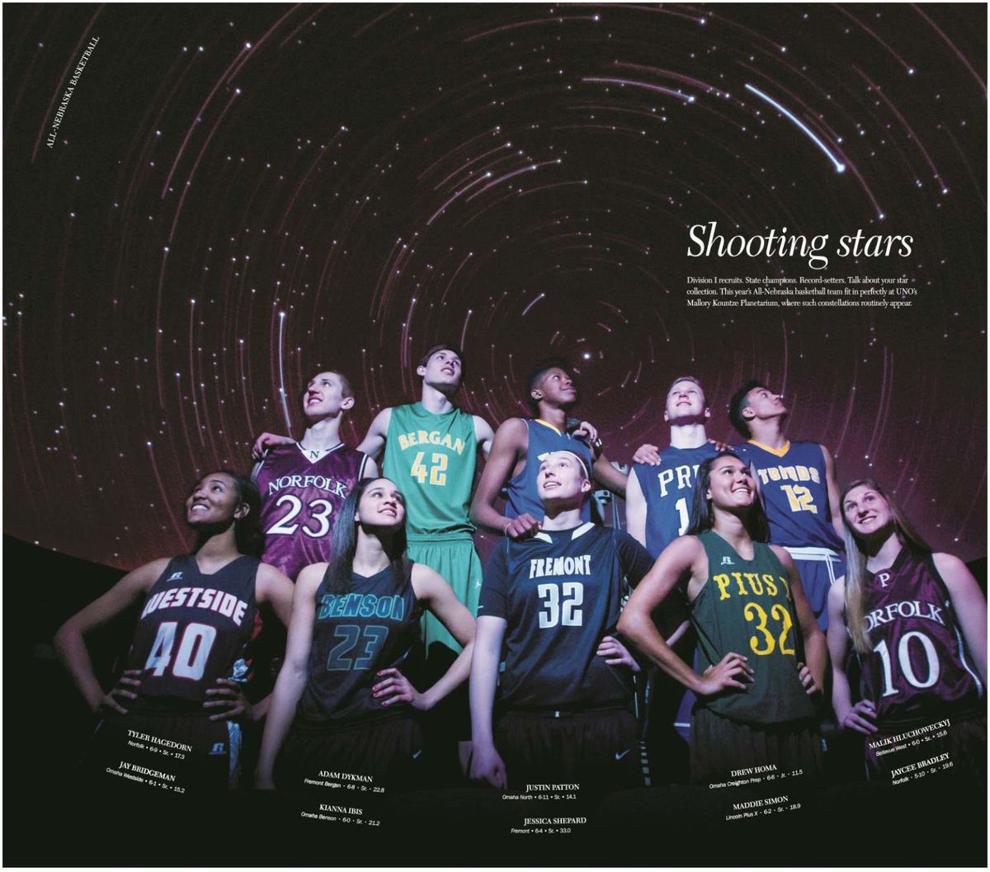 2014: Full-court Press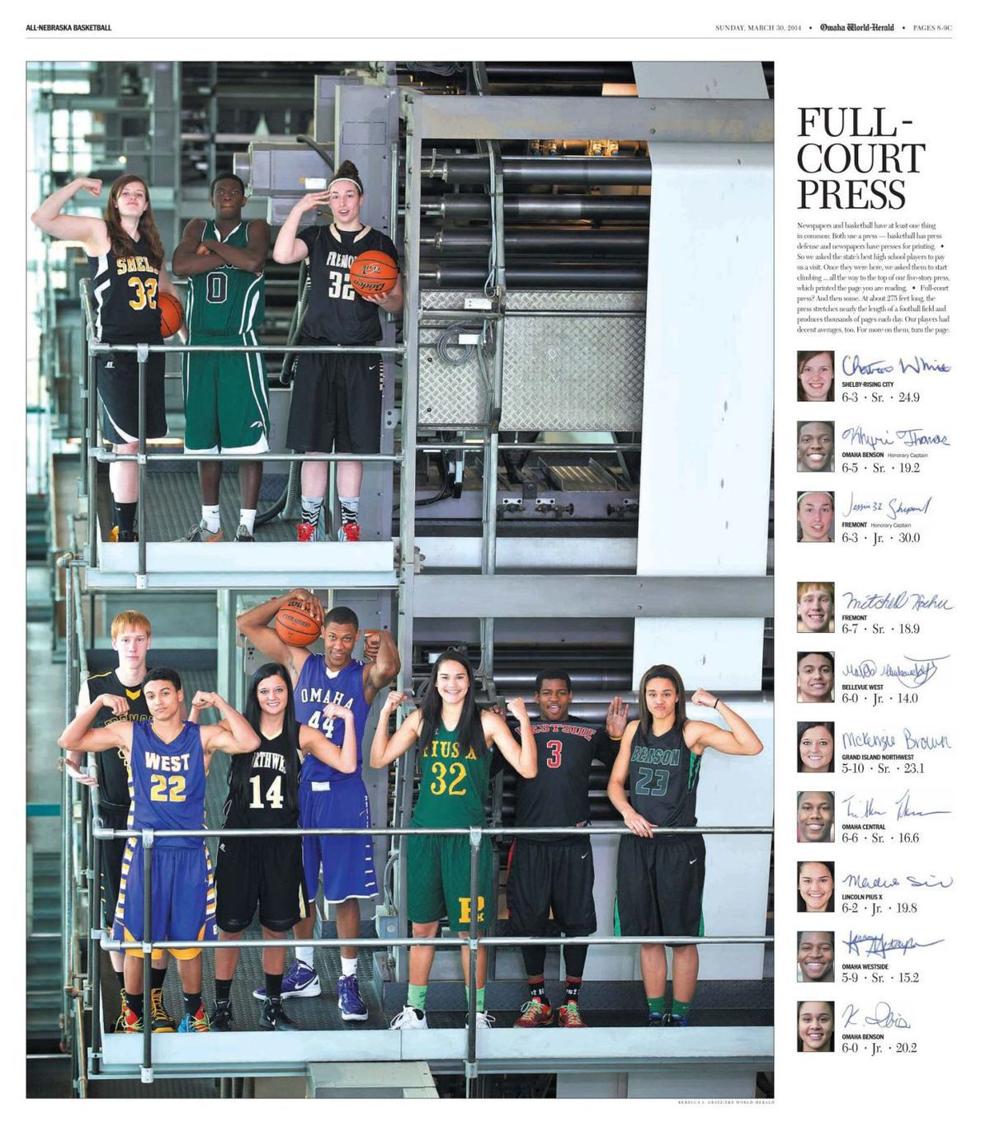 2013: All-Shake
2012: Old School
2011: Showstoppers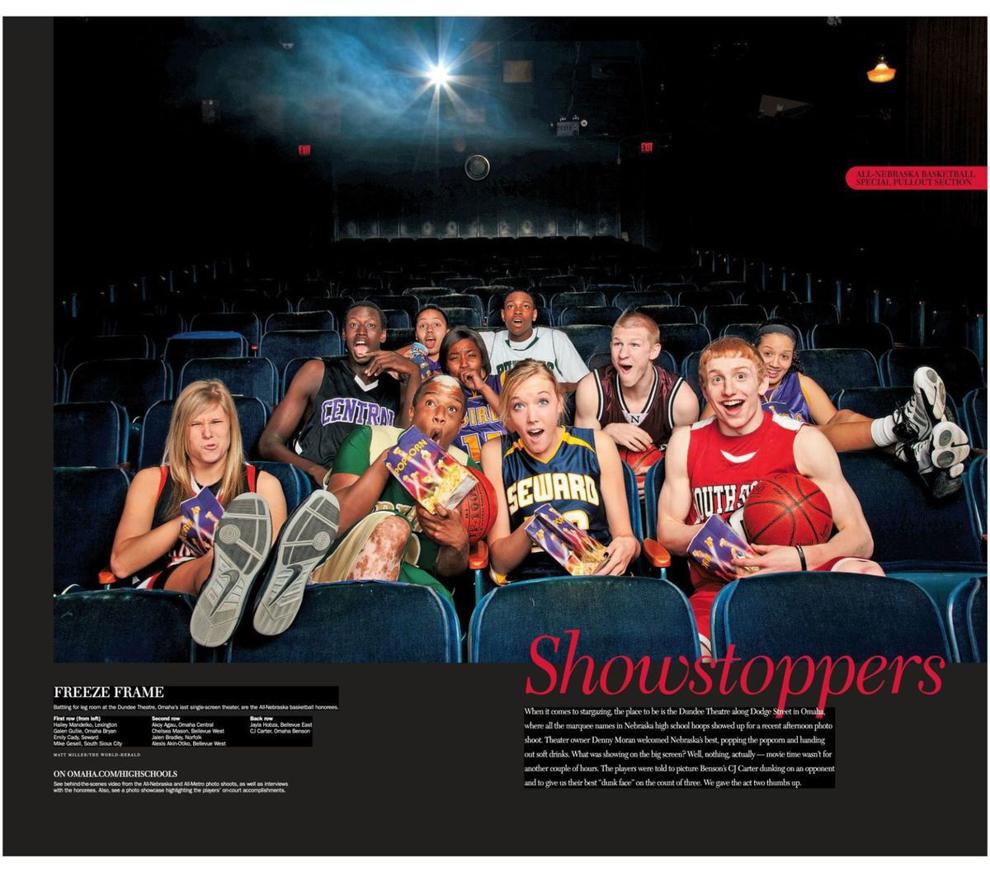 2010: Good to the End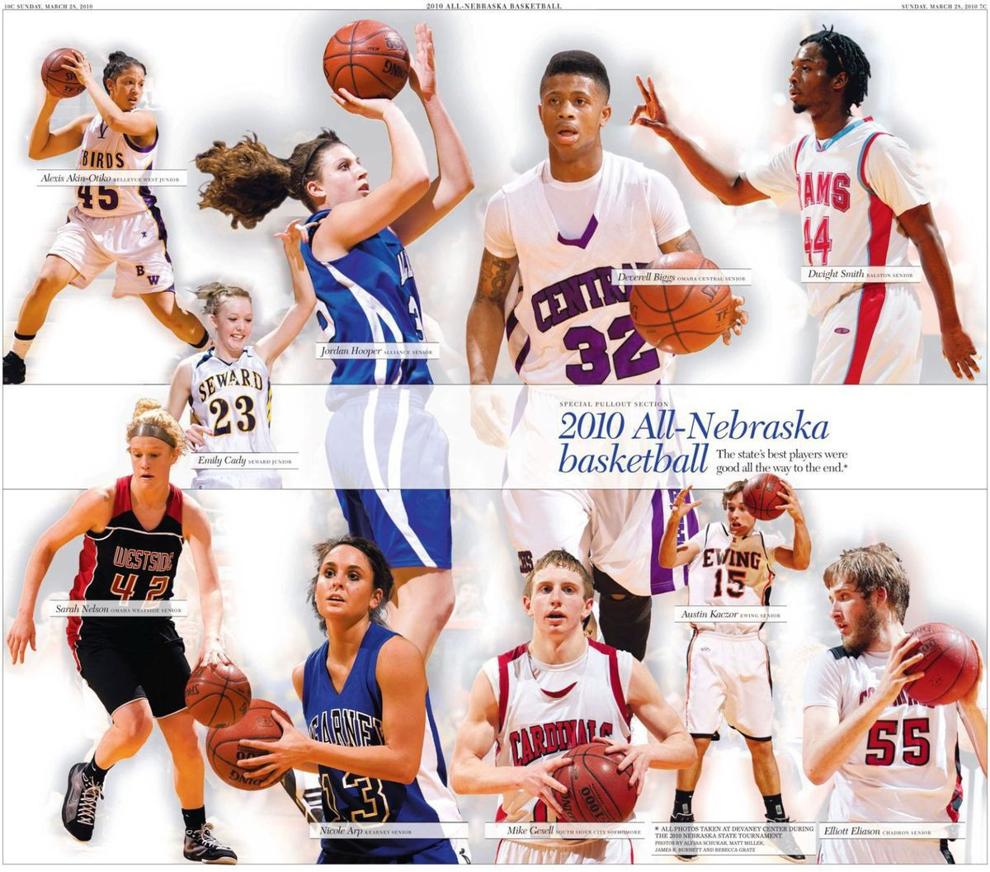 2009: From All Directions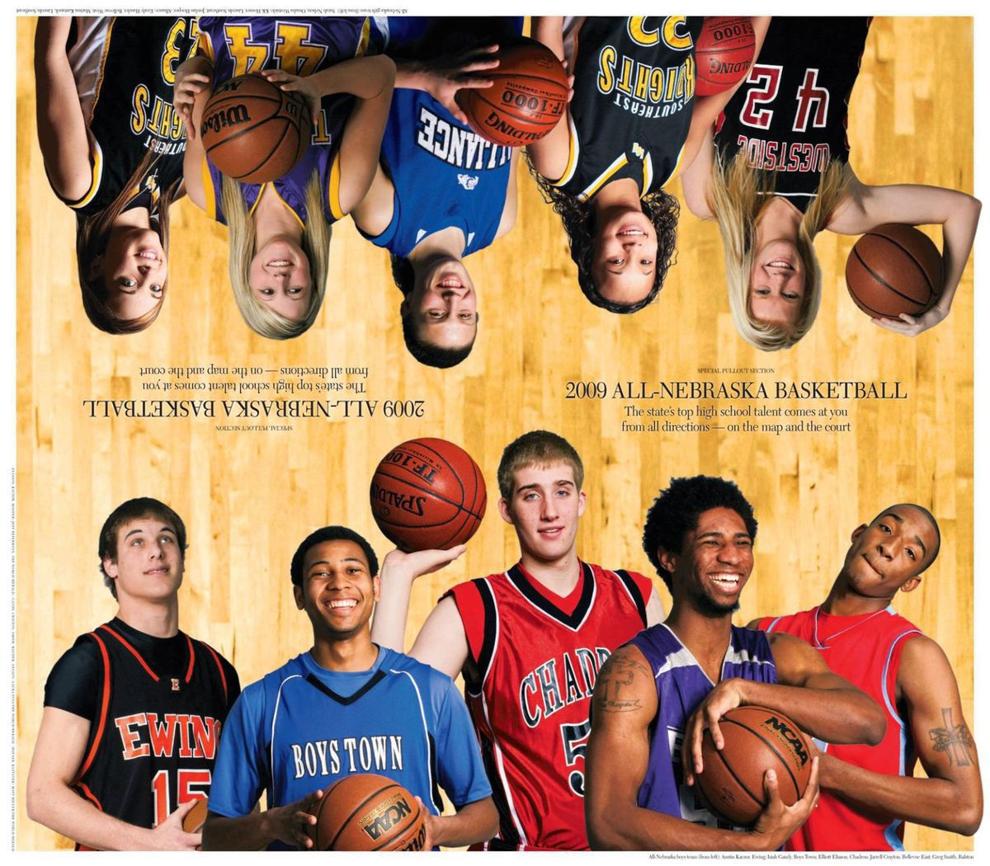 2008: Rare Collection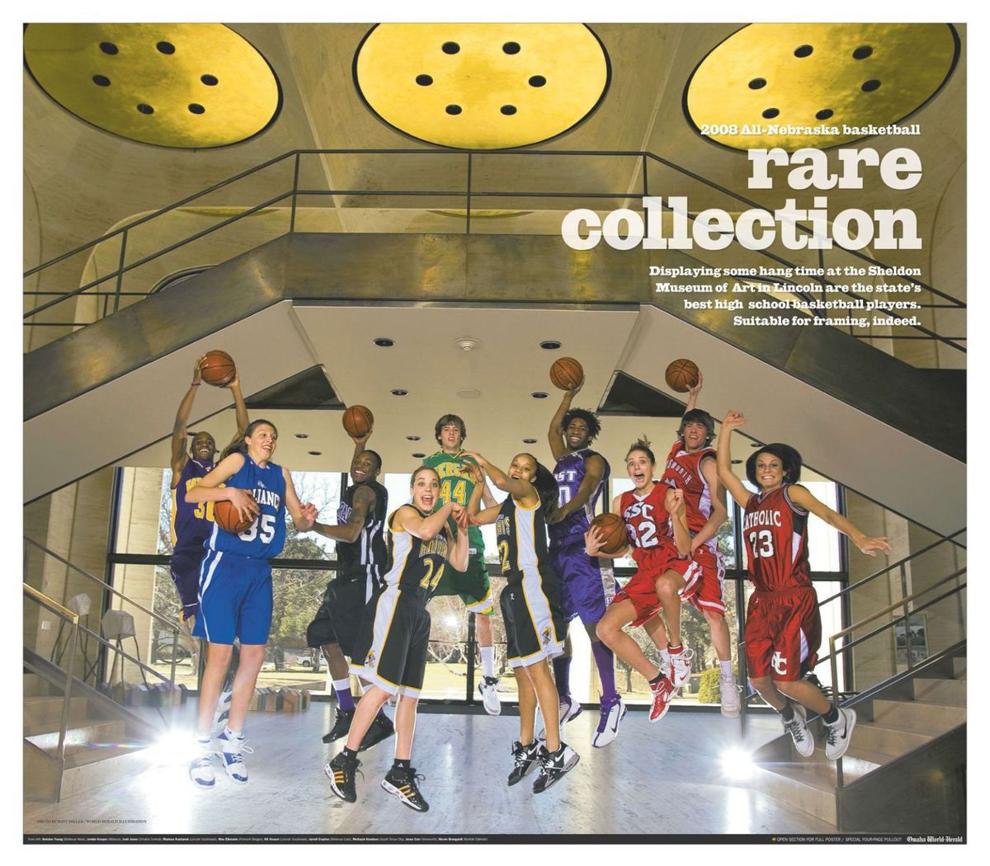 2007: Big Game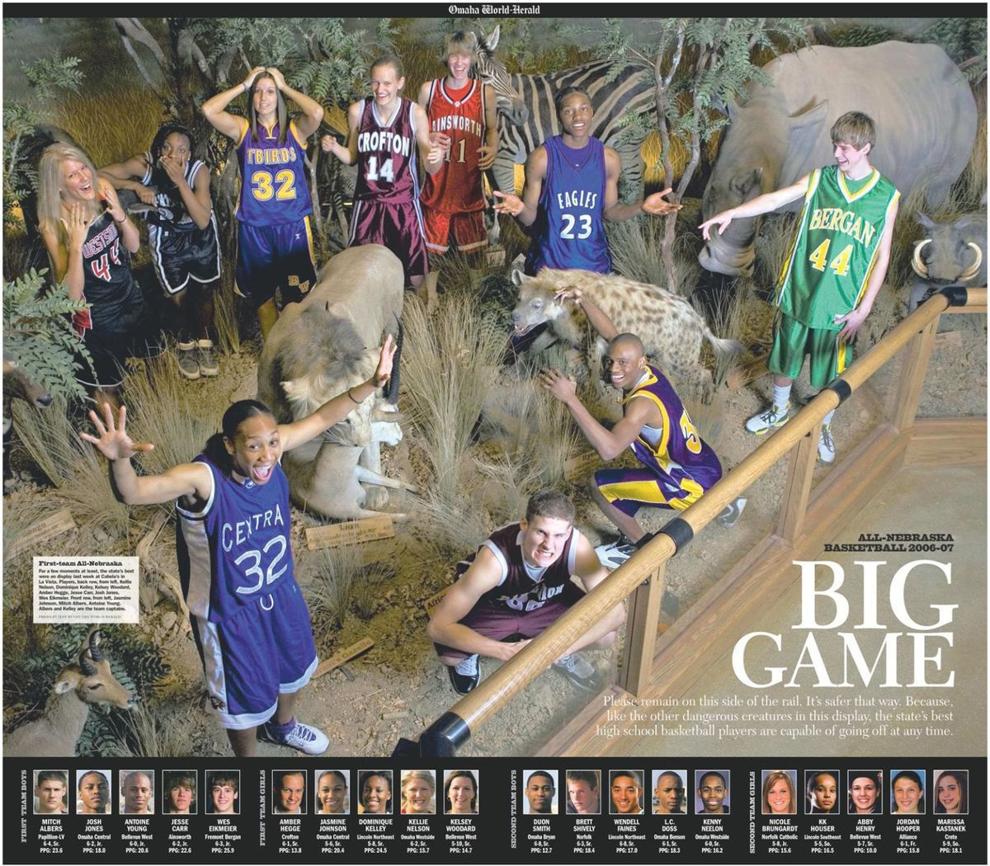 2006: A Cut Above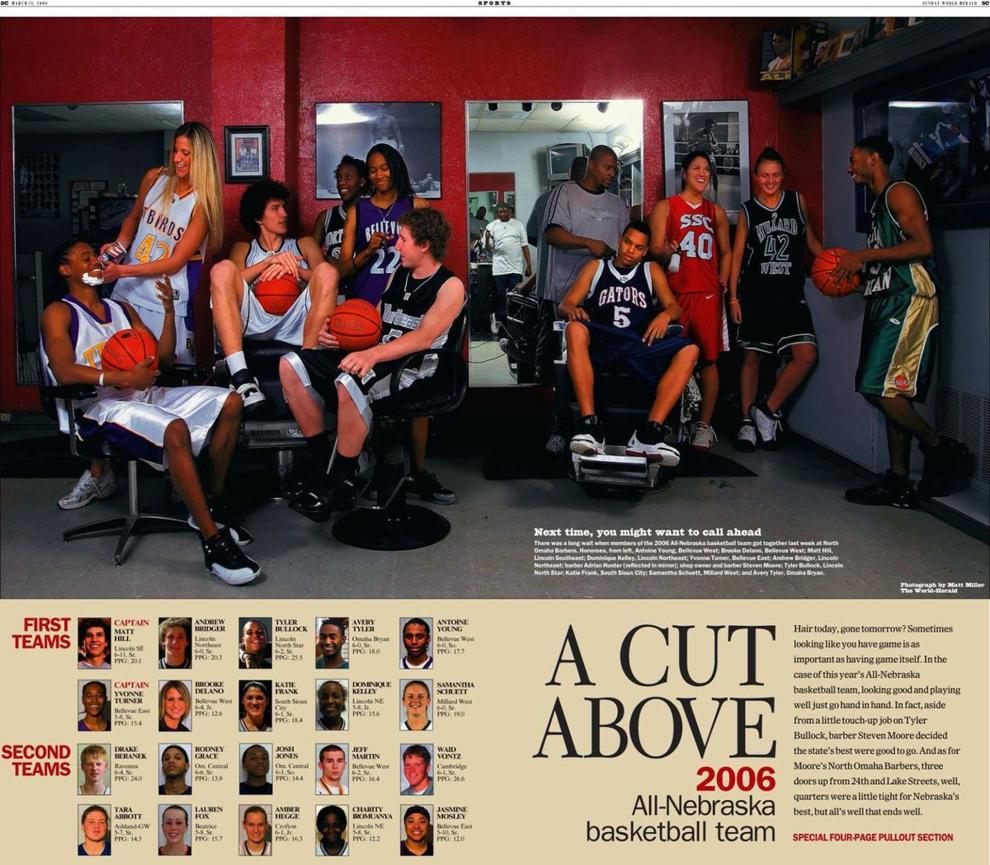 2005: All-State Oasis