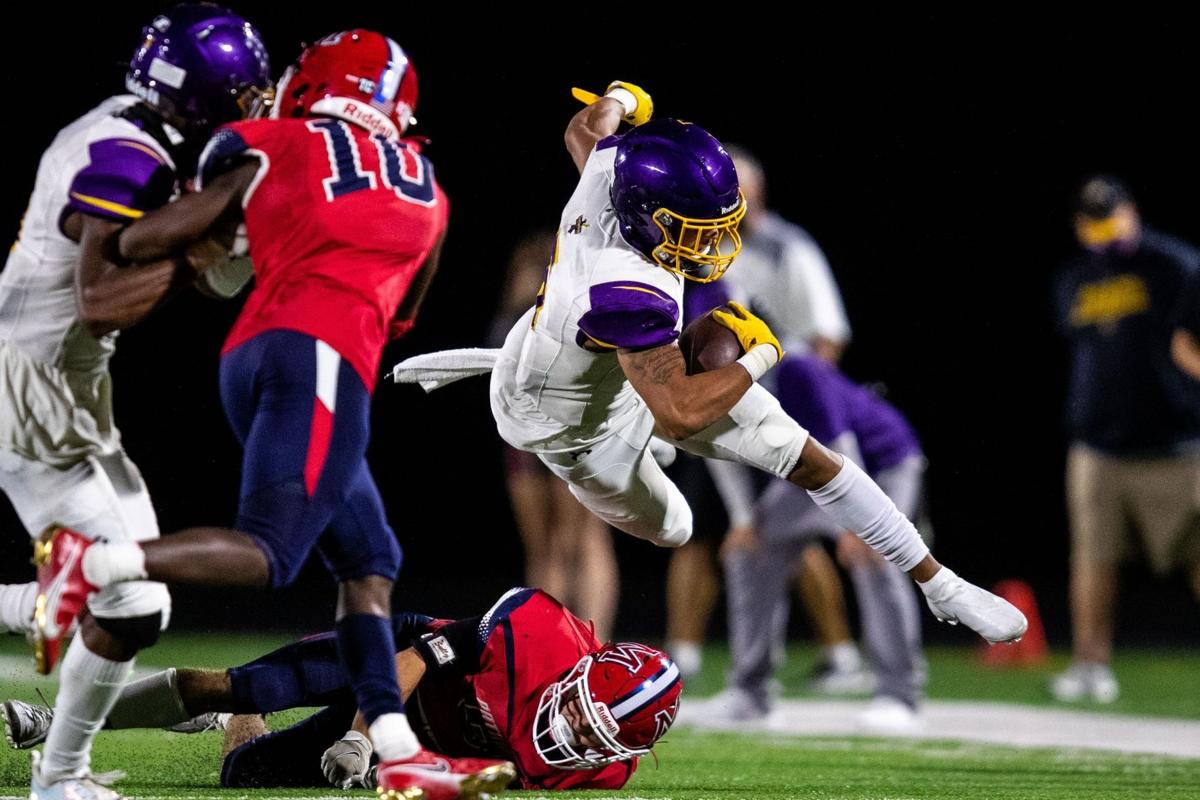 The all-inclusive Class A playoff bracket is needed this year. But does it need to wipe out the final week of the regular season?
More than one coach asked that in the wake of the NSAA's decision to expand the playoffs because of the pandemic resulting in unequal schedules.
Lincoln East and Papillion-La Vista could end up with every game counting. Kearney hasn't had one count yet — its first two games were not originally scheduled, then it lost its past two because of coronavirus exposure on the team.
It is possible that ninth-week games can be played, followed by four rounds of playoffs, and still have the Class A final played as scheduled Nov. 23 in Memorial Stadium.
How? By taking away one day between each round of playoff games. Thus, Thursday, Oct. 29, could be the play-in round for the teams seeded ninth through 24. The round of 16 would be six days later, Wednesday, Nov. 4. The quarterfinals would be Tuesday, Nov. 10, and the semifinals Monday, Nov. 16.
What I told those coaches is they need to gauge sentiment among their peers and, if they are strongly in favor, approach the NSAA through their athletic directors for a reconsideration at the Oct. 8 NSAA board meeting.
Having a week or more between games is only a recent development in Class A. From the playoffs' start in 1975 through 2005, Class A followed the other classes in having games five days apart. This year is the first with all seven classes having a week or more between games.
OPS moves
The winter sports athletes in the Omaha Public Schools needed to hear last week's announcement that their seasons would be on schedule with the district's switch Oct. 19 for high schools from remote learning to the model that will have them in school five of every 10 days. It prevented a mass exodus of athletes who could have taken advantage of the 90-day sit-out rule for in-season transfers to gain eligibility for their new teams in late January.
It wasn't welcome news for the beleaguered fall sports athletes, who now have no hope of competing in districts and state next month and are not likely to be allowed next spring to have a delayed fall season and still compete in NSAA spring sports.
That's called dual participation. The NSAA already has told Winnebago and Omaha Nation — both are new members of the All-Nations nine-man football league that delayed its season to the spring — that dual participation is not an option for their athletes.
Even if the NSAA allows the OPS fall sports teams to play in the spring, will a football player who's a good track athlete pick two games over a season of meets? A volleyball player picking that sport over a season of soccer games? Some of the seven schools might not have enough athletes —or coaches — to go around.
No playoff games in GI?
The NSAA made it clear at Thursday's meeting that while schools can exercise local control during the regular season, the postseason belongs to the NSAA — that means it sets the rules.
Squarely in the crosshairs is Grand Island's regular-season policy of no visiting fans, even in the school's spacious gym and Memorial Stadium, because the district's belief is that town-to-town travel should be discouraged during the pandemic. In the event the Islanders earn a first-round home berth in the football playoffs, either the ban must go or they will go — on the road or to a neutral site.
An official first
Lincoln High's game at Bellevue East last Friday is believed to be the first time in the state for an All-Black officiating crew in football, according to Vernon Breakfield, the supervisor of officials for the Metro Football Officials Association.
Russell Johnson was the referee, Skyler Johnson the umpire, Lionel McPhaull the linesman, Ty Starks the line judge and Darryl Moore the back judge.
Ratings comments
Top 10/Class A: New No. 2 Bellevue West and Millard South switch places for West's 49-29 win over the Patriots. Odd to rank four teams with losing records, but such is the oddity of this season. Previous No. 7 Grand Island exits for a 22-21 overtime loss at Fremont, which beat the Islanders for the first time since 2009. Millard North (1-3) reenters at No. 10 after beating then-undefeated Lincoln East 46-41 on a disputed touchdown to end the game.
Class B: The merry-go-round keeps spinning riders from their ratings seats. Omaha Skutt beat then-No. 2 Bennington 28-25 and Grand Island Northwest nipped then-No. 5 Waverly 21-20 in overtime. Bennington falls behind Skutt and Waverly behind Northwest. No. 1 Hastings and No. 9 Plattsmouth are the only unbeatens left.
Class C-1: Pierce (4-0) is the third team to hold the top spot after it throttled Arlington 56-13 and then-No. 1 Wayne lost to No. 3 Ashland-Greenwood 28-20 in overtime. Ashland is the new No. 2.
Class C-2: No losses by the 10 ranked teams.
Eight Man-1: Stanton returns to the ratings at No. 8, with Nebraska Christian (3-1) and Arcadia-Loup City (2-2) getting ratings calls for the first time.
Eight Man-2: No losses by ranked teams.
Six Man: No movement here, either, even with No. 4 Stuart edging No. 5 Cody-Kilgore 20-18.
Class A — Thursday: Lincoln SE at Lincoln East.
Friday: Om. Westside at Grand Island, Kearney at Bell. West, Millard West vs. Om. Creighton Prep, Elkhorn South at Papio.
Class B — Friday: Blair at Bennington, Ralston at Elkhorn, Plattsmouth at Wahoo Neumann.
Class C-1 — Friday: Ashland-Greenwood at Raymond Central, Lincoln Christian at Auburn, Wayne at Battle Creek, Mitchell at Chadron.
Class C-2 — Friday: DC Aquinas at Oakland-Craig, NP St. Pat's at Bridgeport.
Eight Man-1 — Friday: Amherst at Anselmo-Merna, Bertrand at Hi-Line.
Eight Man-2 — Friday: Allen at Pender.
Six Man — Friday: Arthur County at Potter-Dix.