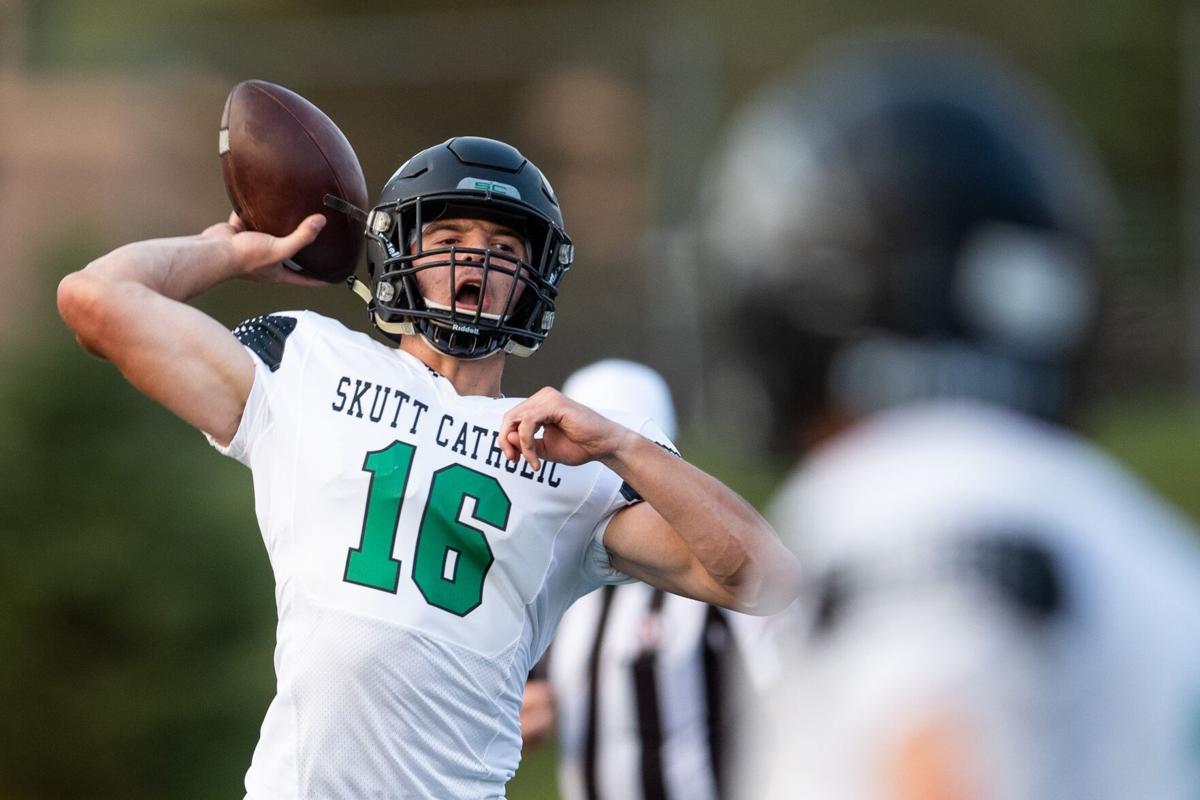 A hushed stadium and the wailing of sirens spoiled a perfect fall evening at Bryan Stadium.
Omaha Gross junior Ben Rice was taken to Bergan Mercy Hospital with a severe leg injury in the third quarter of the Cougars' 55-27 televised loss Thursday night to Class B No. 1 Omaha Skutt.
Among those with empathy was Skutt junior wide receiver Wyatt Archer, who broke his right leg last week in the Waverly game and hopes he can return for the playoffs.
Gross didn't have enough against the SkyHawks to win one for Rice, a wide receiver who was hurt while blocking. The Cougars (1-2) finished off the eight-minute drive that started the second half with a touchdown by Jake Garcia that made it a 21-14 game.
Skutt junior James Sengstock went 91 yards on the ensuing kickoff return before being tackled from behind at the 2, and Maccoy Holtam, a converted quarterback, scored the second of his five rushing touchdowns on the next play.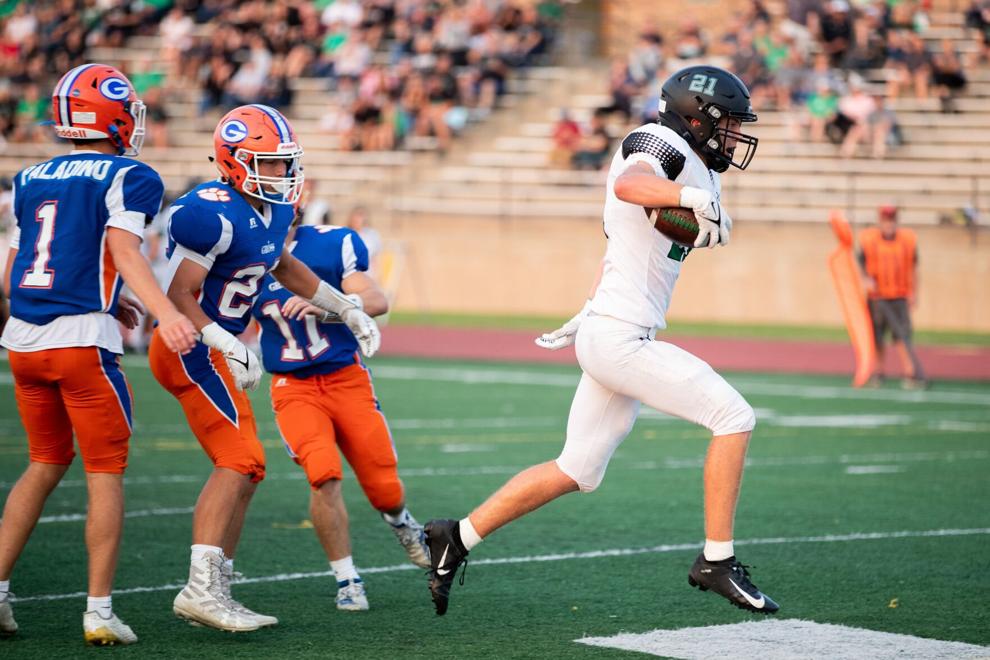 He scored again on the first play after Gross had to fall on a bad snap on its only punting attempt at its 28. Holtam finished with 151 yards on 16 carries.
Wyoming pledge Caden Becker was 4 of 4 for 127 yards for the 3-0 SkyHawks, who have a big game next week against the nation's leading rusher, Bennington's Dylan Mostek. No. 5 Bennington hosts No. 7 Norris on Friday night.
Gross had success running the ball. Garcia, a junior coming off a 1,000-yard season, had 169 yards on 27 carries and scored the Cougars' first two touchdowns. Henry Teunissen was 9 of 14 for 125 yards.
Omaha Skutt (3-0)....7  14  13  21—55
Omaha Gross (1-2)...7    0    7  13—27
OS: Maccoy Holtam 2 run (Noah Boyd kick)
OG: Jake Garcia 6 run (Andrew McNamara kick)
OS: Holtam 17 run (kick failed)
OS: Brandt Pickrell 16 pass from Caden Becker (Holtam run)
OG: Garcia 2 run (McNamara kick)
OS: Holtam 2 run (Boyd kick)
OS: Holtam 28 run (kick blocked)
OS: Holtam 2 run (Boyd kick)
OG: Thomas Gilbert 3 run (kick failed)
OS: Bennett Turman 9 run (Morgan Finkenbinder kick)
OG: Charlie Paladino 53 pass from Henry Teunissen (McNamara kick)
OS: Kyler Seaman 57 run (Finkenbinder kick)
---