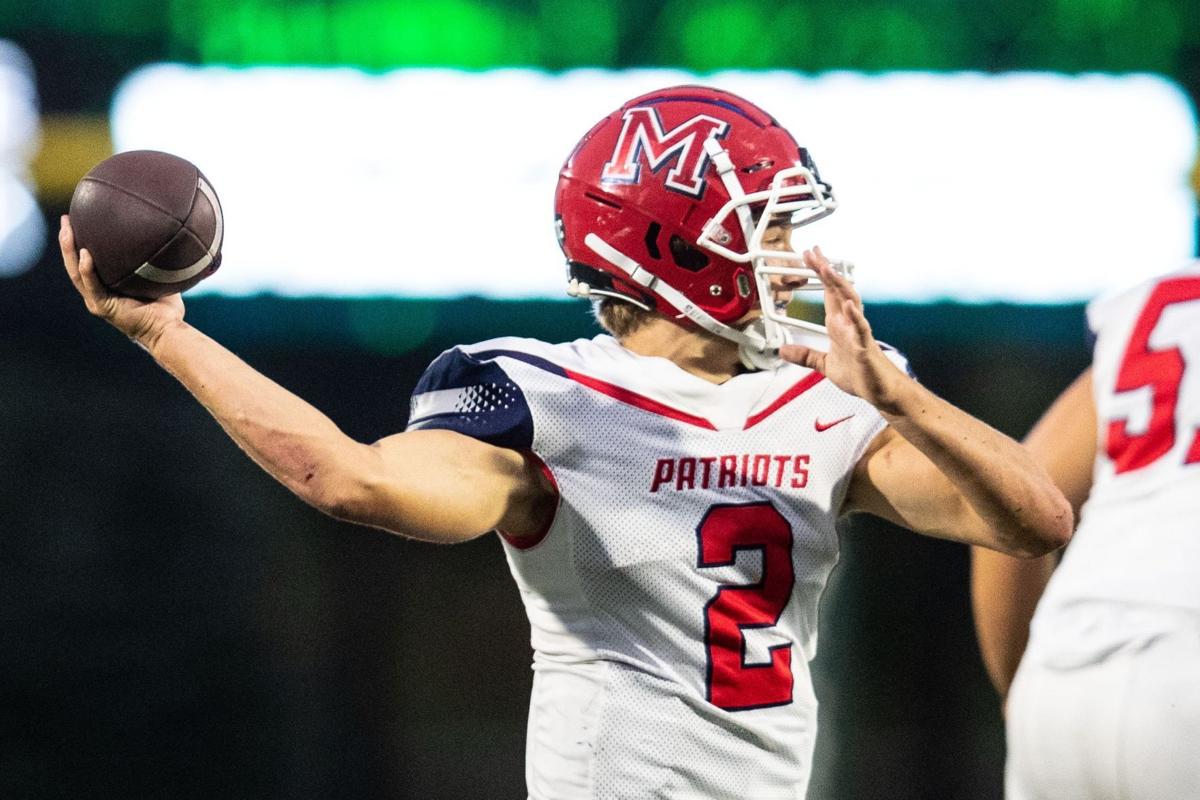 Millard South is still undefeated in its playoff season.
It's September, you say. But the Patriots are treating it like November.
Just look at their opening schedule. Millard North opening night. Elkhorn South. Millard West, which it conquered 31-12 Friday night.
And next week, defending state champion Bellevue West.
"This is like a mini-playoff in a way," Air Force commit TJ Urban said. "We just have to think, 'All right, this is what it's going to be like in November and late October.' "
Veteran Millard South coach Andy Means has encouraged that mindset.
"This is like the four games in the playoffs. All these teams made the playoffs last year," he said. "And now we get the fourth one, and it's going to be a huge challenge."
Urban's second-half play ensured the Patriots were the unofficial Millard district champions. After a lackluster first half that ended with a 3-0 Millard South lead, he got into the end zone with three of his team's four possessions in the third quarter.
Teammates set up two of his scores. Taekwon Johnson spun his way for a 16-yard gain to the 1 on Millard South's opening drive of the half. On the score that put the Patriots ahead 24-12, Urban got the final 5 yards after Christian Nash broke free for 69 yards. In between, he scored from the 9 two plays after finding favorite receiver Gage Stenger for 40 yards.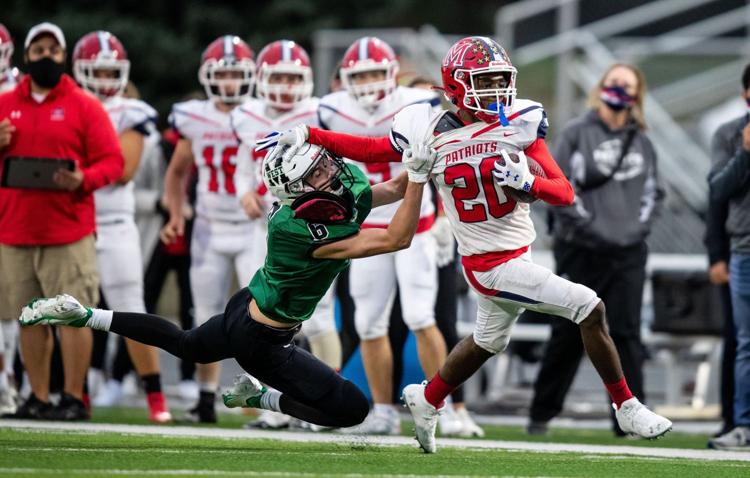 "I wanted the ball to start the second half, which is why we deferred, and the guys took it down and scored. That was huge," Means said. "TJ just took over. We had to do some things with schemes to get him loose a little bit."
Urban ran for 115 yards on 24 carries and went 7 of 14 for 91 yards. He was 1 of 6 in the first half.
"Gage and I weren't in sync at the beginning," the three-year quarterback said. "I was leading him too far, trying to have him do almost too much.
"In the locker room at the half (the team) was like, 'It's time to stop messing around.' The O-line just really came together and started getting wide out in the open. We couldn't really get that the past two games and this game it really broke loose."
Millard West ended up 1-2 in the round-robin consisting of the three Millard schools and Elkhorn South. The Wildcats' scoring came in the third quarter, on quarterback Jacob Jones' 1-yard run after an 81-yard pass to Evan Meyersick and Nathan Pederson taking a swing pass 68 yards.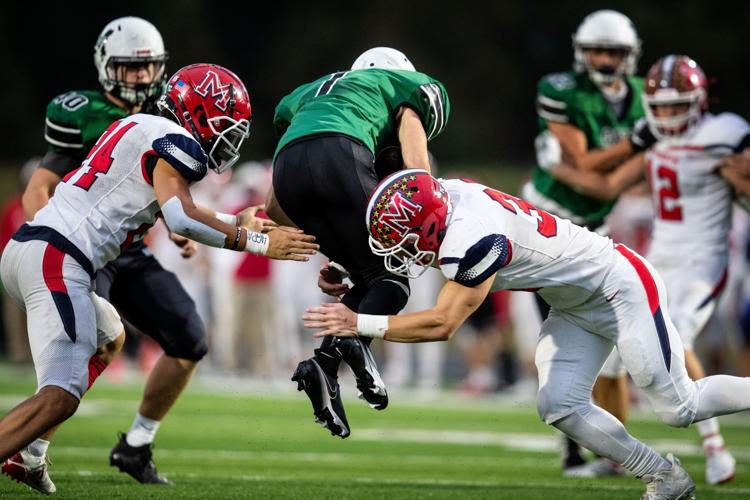 They were trailing 17-12, but could have been tied. Their kickers missed a field goal and both extra points.
Urban came back with his third touchdown, then an end-zone interception by Antrell Taylor extinguished the Wildcat ensuing drive. Nash scored in the final two minutes after West exhausted its timeouts.
"I feel we're good on defense in the middle, but we have to keep working on the perimeter," West coach Kirk Peterson said. "Our defense kept us in all three games.
"We've just been so inept at running the football that we couldn't get anything generated and everyone's going to say, 'Well, you threw it tonight. ' It was a little backyard-ish for me but we had to do something to try to loosen them up."
Jones, who rested a minor injury while not playing in last week's win over Millard North, was 15 of 24 for 263 yards.
"I'm not a fan of big plays," Means said. "We have to get rid of those because the team next week can get big plays so we have to eliminate those defensively. And we'll address that in practice next week."
Millard South (3-0).............3  0  21  7—31
At Millard West (1-2)..........0  0  12  0—12
MS: TJ Urban 1 run (Lammel kick)
MS: TJ Urban 9 run (Lammel kick)
MW: Jacob Jones 1 run (kick failed)
MW: Nathan Pederson 68 pass from Jones (kick failed)
MS: TJ Urban 5 run (Lammel kick)
MS: Christian Nash 16 run (Lammel kick)
Rushing: MS, Urban 24-115, Nash 6-99, Taekwon Johnson 6-71. MS, Jones 17-53, Chase Hultman 9-27, Pederson 9-20.
Passing: MS, Urban 7-14-0 91. MW, Jones 15-24-1 263.
Receiving: MS, Gage Stenger 6-85, Antrell Taylor 1-6. MW, Evan Meyersick 5-113, Noah Rookstool 3-21, Pederson 2-73, Trace Thaden 4-56.
Photos: Millard West and Millard South
---
All-Nebraska football teams through the years
Get in the game with our Prep Sports Newsletter
Sent weekly directly to your inbox!