ARLINGTON, Neb. — Every step from here on makes history for Omaha Concordia in boys basketball.
The Mustangs already will be in their first district final with a chance to play at state for the first time. And after holding off Fort Calhoun 55-49 Tuesday night in the C1-4 subdistrict semifinals, Class C-1's No. 9 will play Douglas County West on Thursday night for its first subdistrict title — and a home game in the district finals.
"We know what's on the line and we're going to come and give it everything we have," Concordia coach Ken Kulus said.
At 19-4, the Mustangs have made a 10-game turnaround from last season's 9-14 mark. Their school record for wins had been 14 in 2007-08 when the school was just getting started in athletics.
Now they're in the ultrastrong Centennial Conference of parochial schools from Omaha to Kearney, and to beef up the schedule beyond that Kulus lined up seven Class B games this season. The last one was a rating shaker, a 52-44 win over Elkhorn Mount Michael on Feb. 9 when the Knights were No. 1 in Class B and undefeated in the state.
Kulus said these Mustangs stand out in two ways.
"We're a complete team for the first time. We have bigs, we have shooters, we have defensive players," he said. "And they play together. So the development has been on them for being together."
His son, junior Zac Kulus, had 16 points in the first half and finished with a game-high 22. The Mustangs opened a 38-22 lead before Fort Calhoun's junior twins, Zane and Carsen Schwarz, heated up. They combined for a 16-2 run in the final 4:42 of the third quarter to trail only 40-38.
Fort Calhoun (8-14) never led in the final quarter but never trailed by more than six. Zane Schwarz had a team-high 17 points, and Carsen's 10 came after halftime.
"We have a history with basically everybody in our subdistrict, so we knew we were going to get their best shot," coach Kulus said. "The twins got downhill on us a couple of times in the third quarter and were able to get in the paint. But this team of ours has had a lot of resolve."
DC West 66, Arlington 45
Douglas County West's win brought joy on a sorrowful day. Earlier Tuesday, the team attended the funeral of senior starter Chase Jones' mother, Megan Langley, who died at 42.
"We have a very close group of guys, a close group of seniors, juniors, even going back to the guys from the last couple of years,'' coach Chip Daehling said. "It was great to see the whole team there and rallied around Chase. It's not something any 18-year-old kid should have to experience.
"He wanted to come out here and play with his teammates."
Jones scored his team's first basket and finished with four points. Brody Travis had a game-high 26 points, making his last 10 free throws, and Carson Roubicek was 12 of 14 at the line while scoring 22 points. The senior needs seven Thursday to reach 1,000 for his career.
Aiden Foreman led 14-9 Arlington with 15 points.
Fort Calhoun (8-14)..............17    3  18  11—49
Omaha Concordia (19-4)......20  10  10  15—55
FC: Zane Schwarz 17, Carsen Schwarz 10, Grayson Bouwman 9, Brant Hilzendeger 6, Austin Welchert 5, Harrison Schmitt 2.
OC: Zac Kulus 22, Karsten Mathsen 9, Gage Kranzmeier 6, Justin Otten 6, Ian Groninga 6, Zach Alharity 6.
Douglas County West (14-9).....12  21  10  24—67
At Arlington (14-9)......................7  17     7  14—45
DCW: Brody Travis 26, Carson Roubicek 22, Kyle Marick 10, Chase Jones 4, Zach Spanke 4, Kayden Kehrli 1.
A: Aiden Foreman 15, Dustin Kirk 13, Frank Rosenbalm 9, Colby Grefe 5, Logan Kaup 3.
Class B district finals
Here's how we project the pairings for Saturday's Class B boys district finals:
No. 16 Blair (10-11) at No. 1 Alliance (19-4); No. 15 Elkhorn North (8-13) at No. 2 Norris (17-2); No. 14 Bennington (11-10) at No. 3 Omaha Skutt (17-4); No. 13 Sidney (12-11) at No. 4 Elkhorn Mount Michael (19-3); No. 12 Omaha Roncalli (12-11) at No. 5 Platteview (19-4); No. 11 Aurora (15-9) at No. 6 Beatrice (15-6); No. 10 Grand Island Northwest (15-6) at No. 7 Elkhorn (16-7); No. 9 Scottsbluff (13-9) at No. 8 Waverly (14-6).
---
Celebrating past All-Nebraska basketball teams
Photos: Celebrating past All-Nebraska basketball teams
2021: Showstoppers
2020: The Legion of All-Nebraska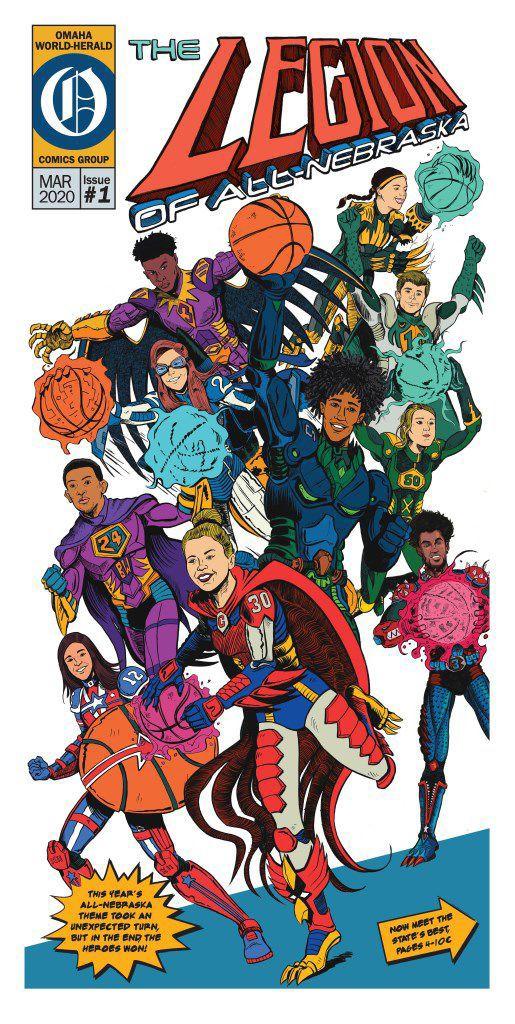 2019: Masterpiece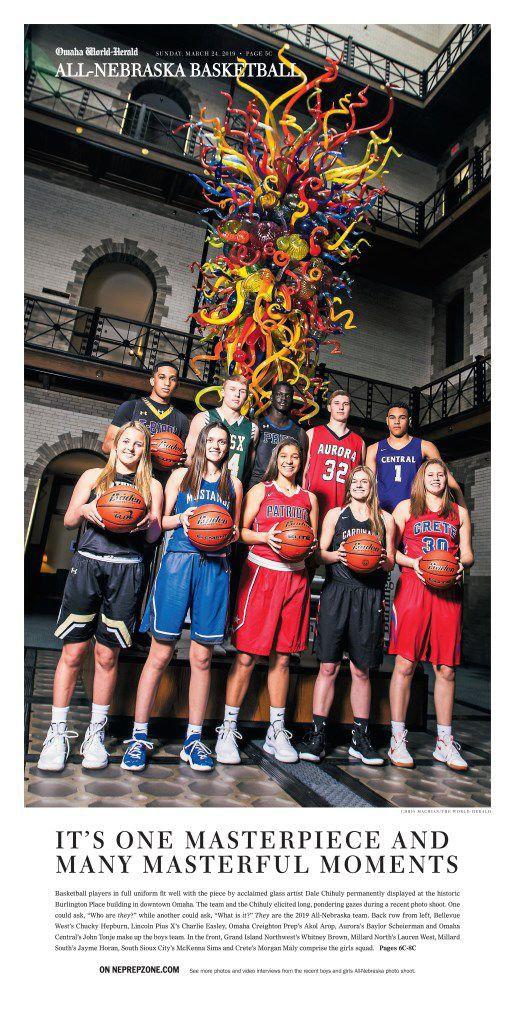 2018: Monumental
2017: Royal Court
2016: Hang Time
2015: Shooting Stars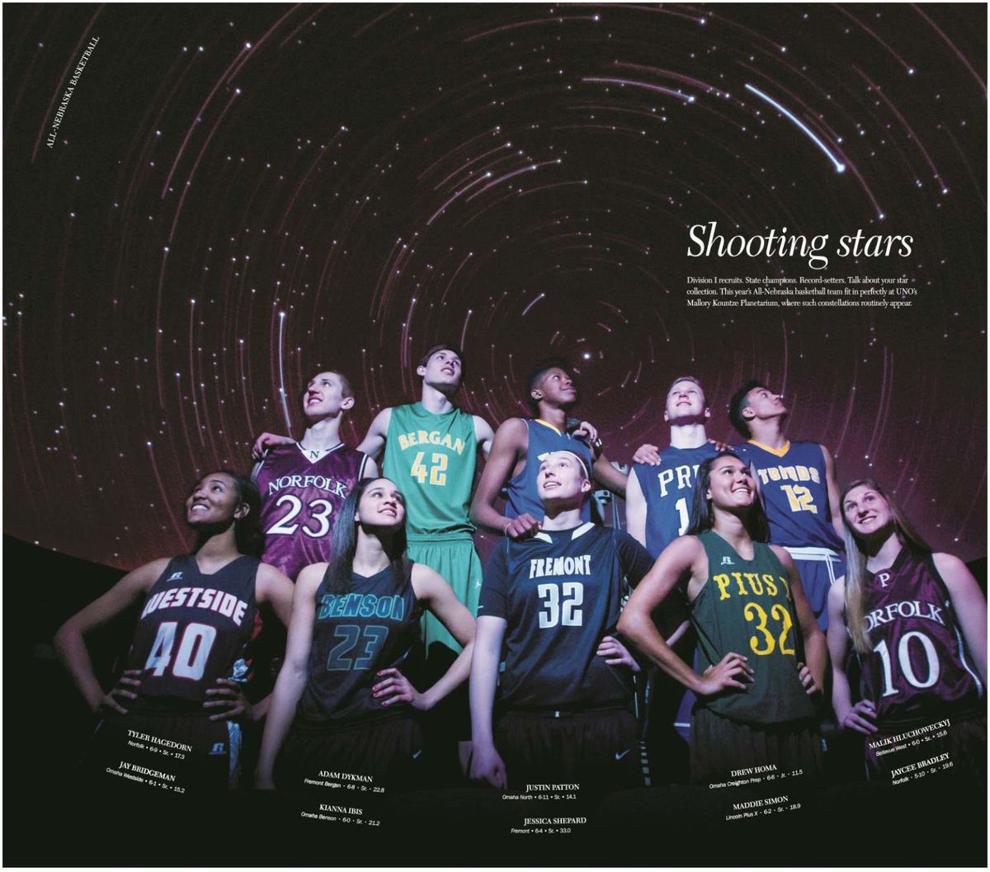 2014: Full-court Press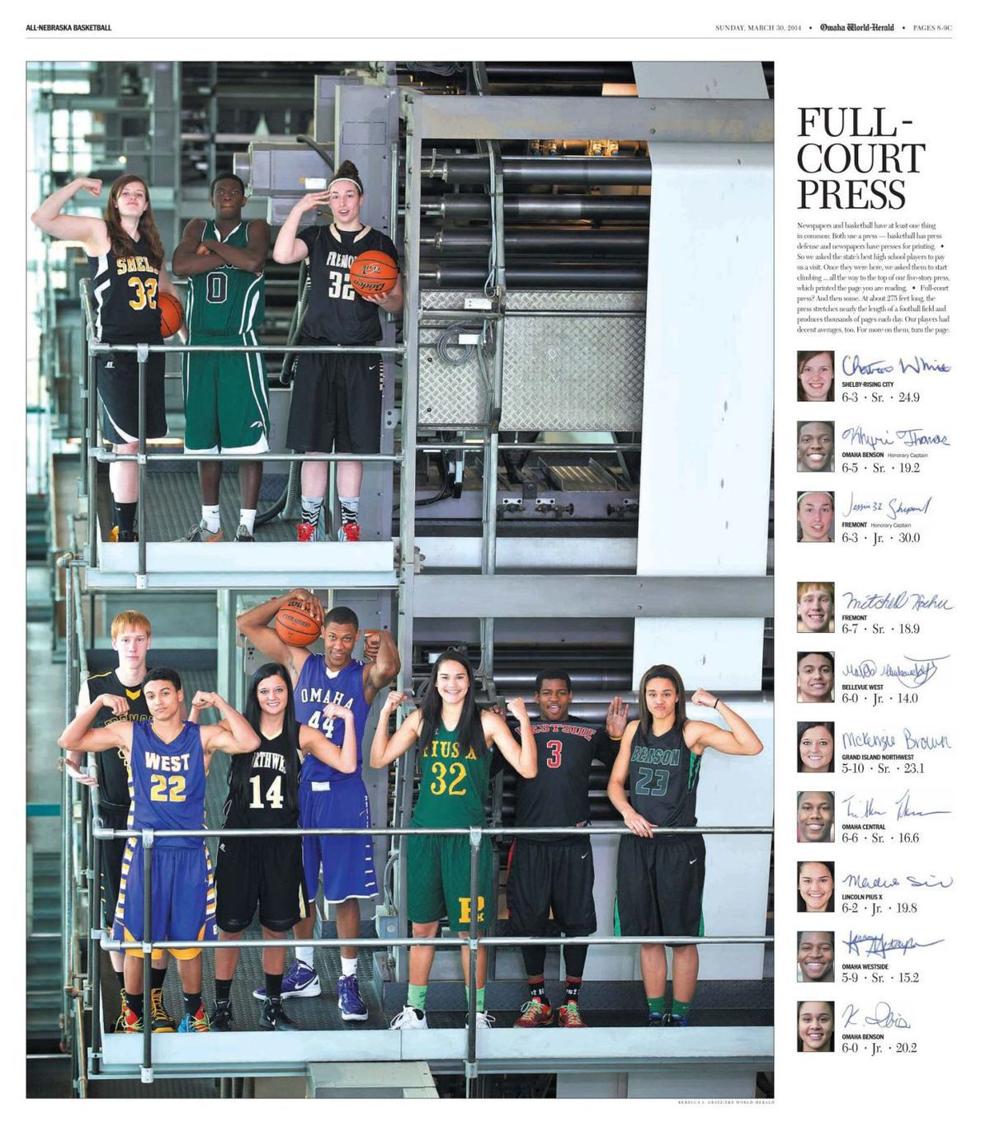 2013: All-Shake
2012: Old School
2011: Showstoppers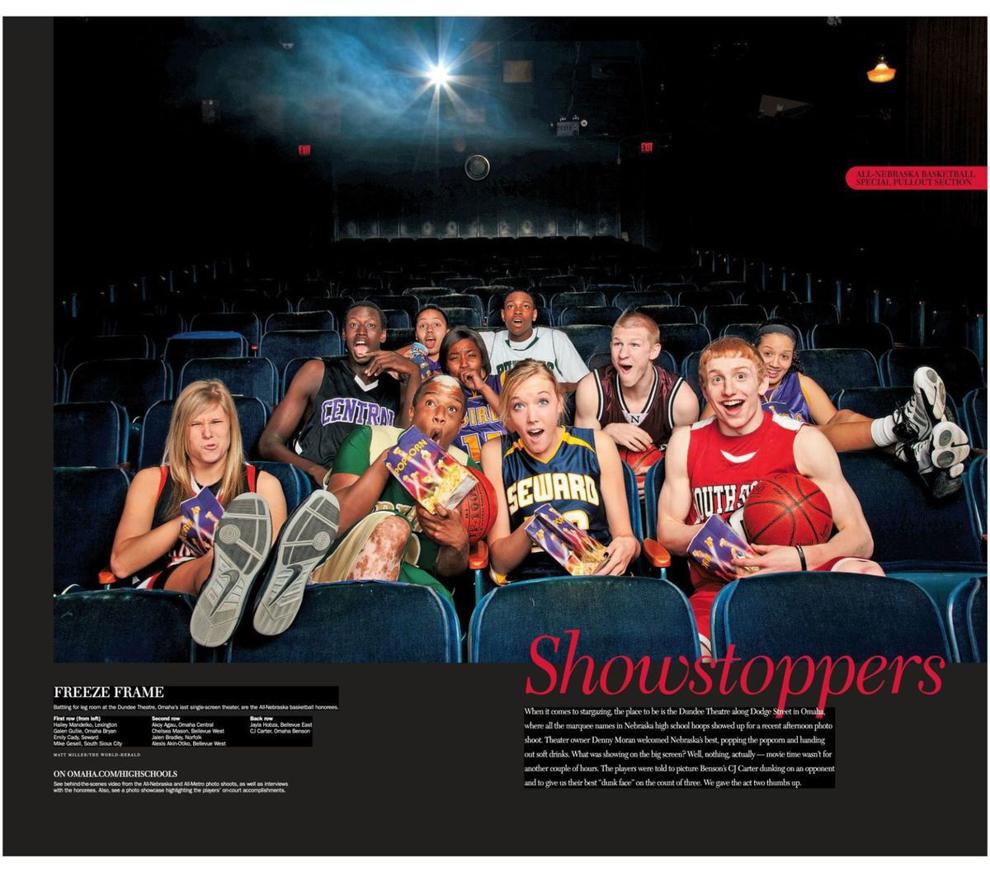 2010: Good to the End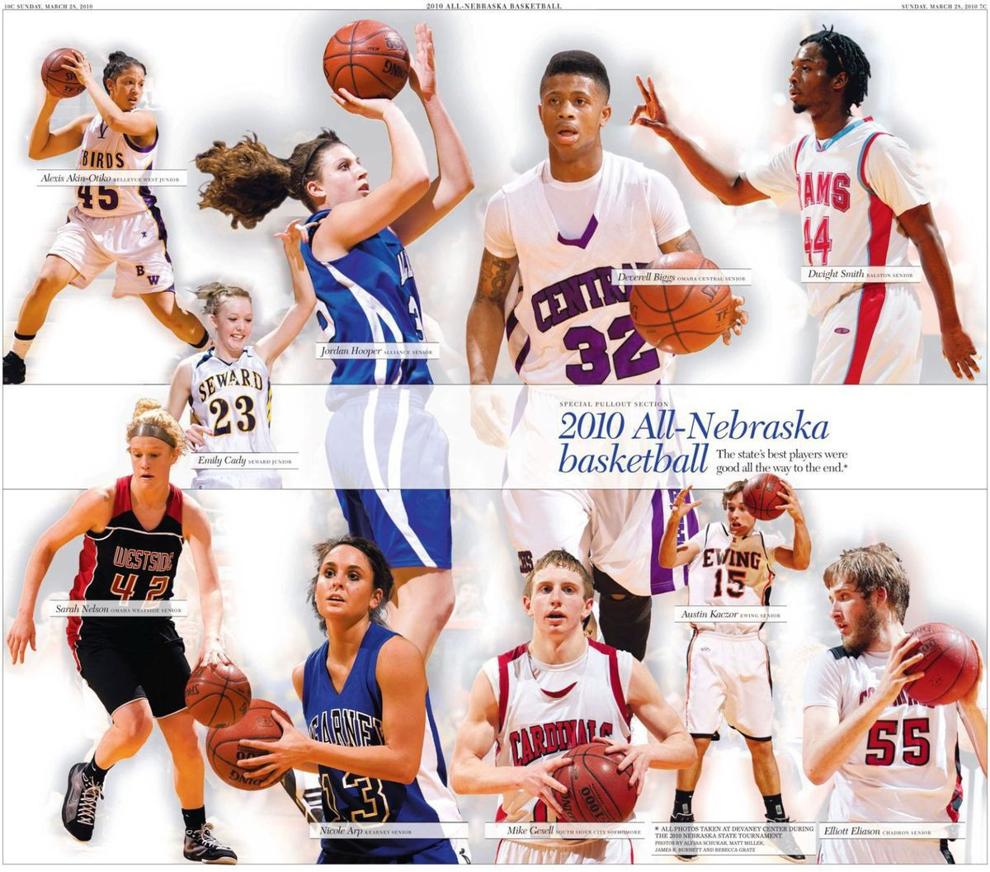 2009: From All Directions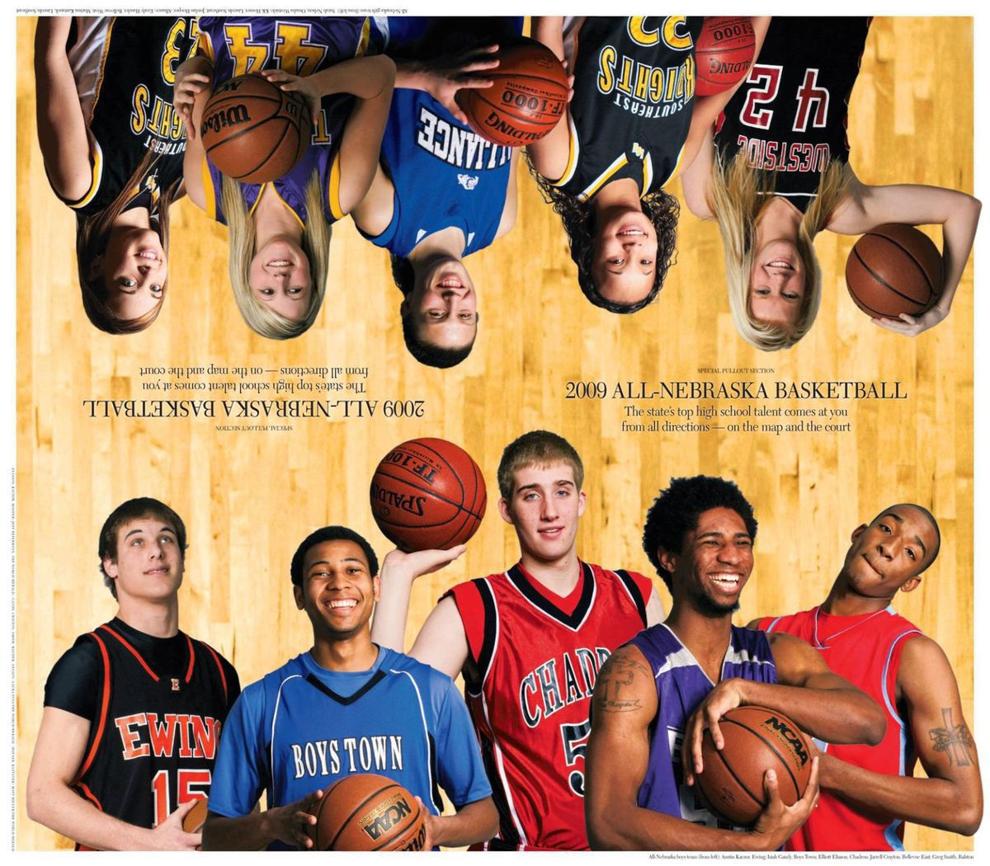 2008: Rare Collection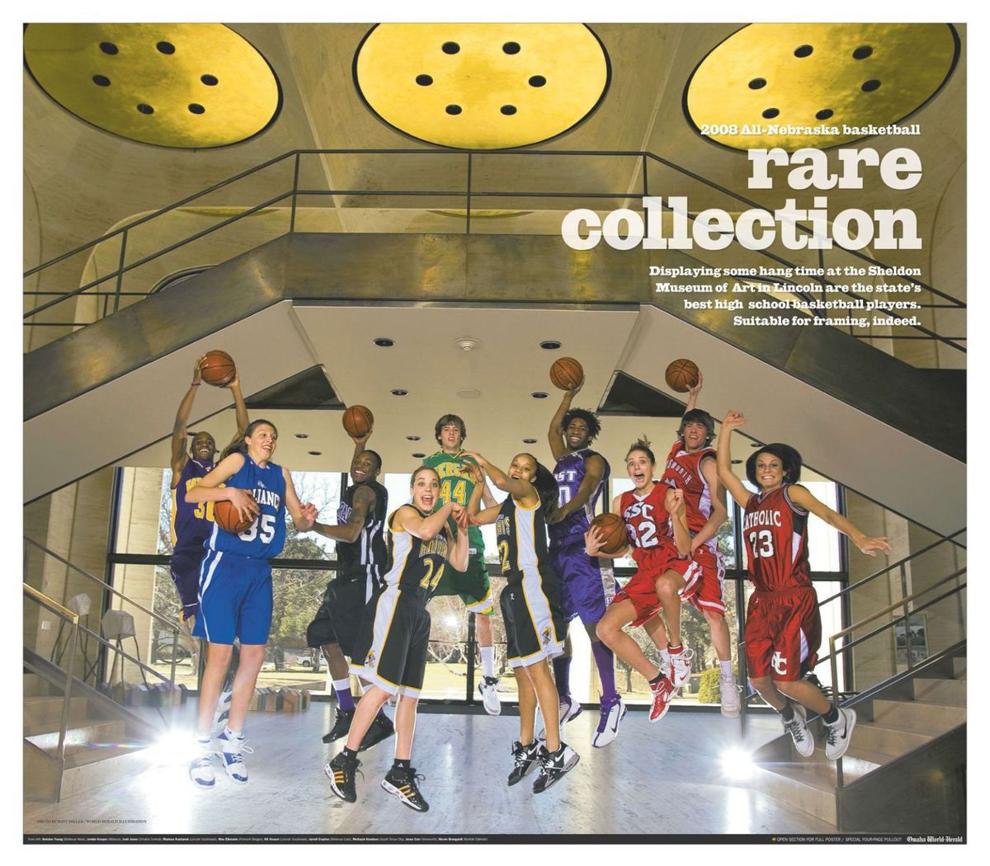 2007: Big Game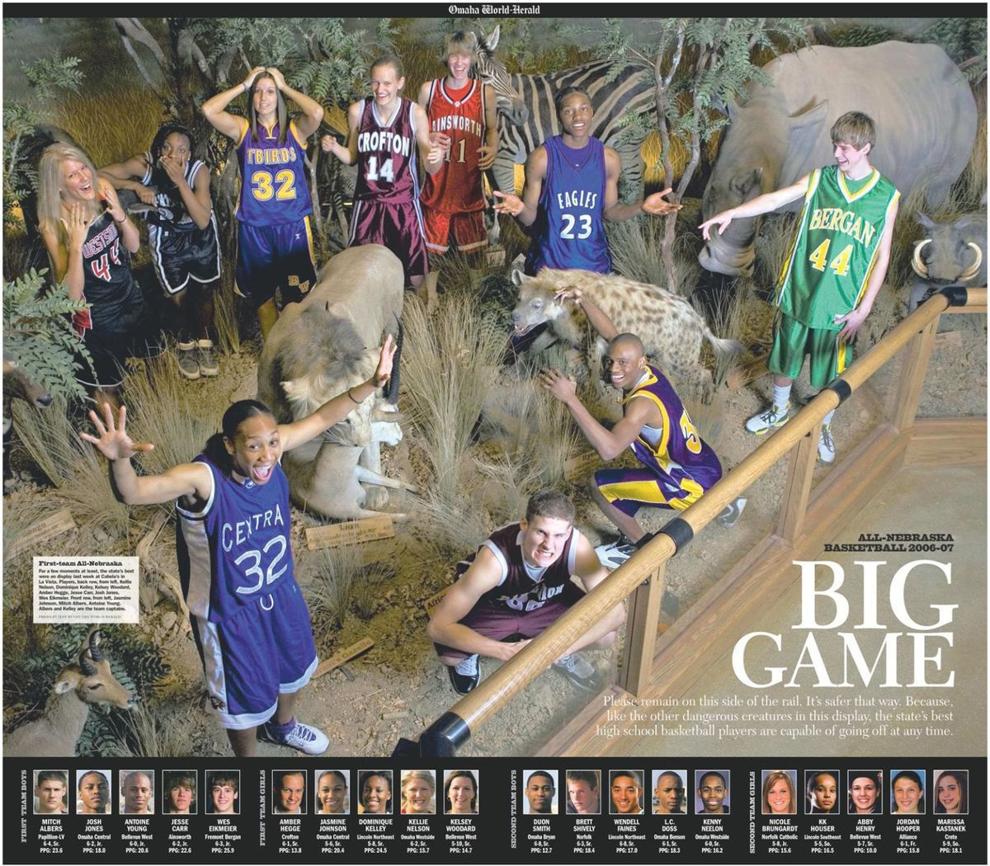 2006: A Cut Above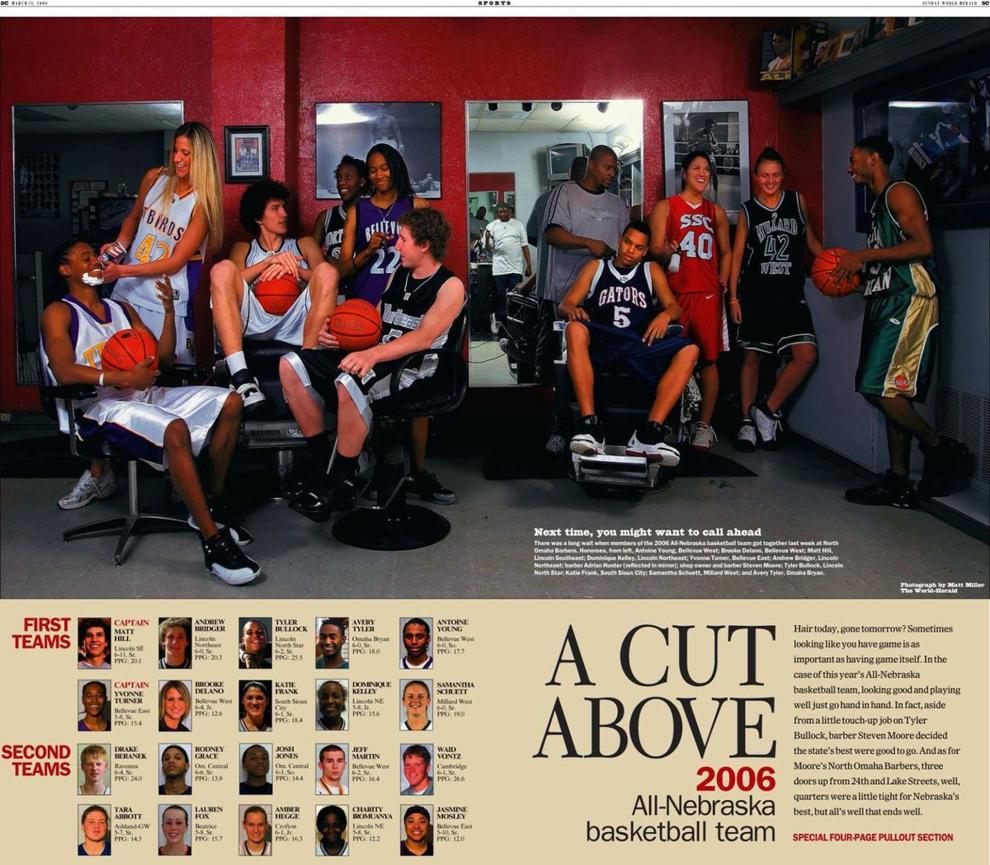 2005: All-State Oasis