North Bend's girls and Platteview's boys aren't in Class A and their games Saturday were in Nebraska.
So why was the shot clock used at the Nebraska Prep Classic?
Boys Town boys coach Tom Krehbiel, who lines up the games, found a workaround to the NSAA "pilot season" that limits the 35-second shot clock to Class A hom​e games only.
Each NPC game included an Iowa team. Krehbiel designated all of them the home team, which let the games — eight of the 10 included Nebraska schools — be played under Iowa rules. All classes across the Missouri have the shot clock.
"We didn't even really notice it, to be honest," North Bend girls coach Aaron Sterup said. "We don't usually get to 35 seconds but I think there was only maybe twice that we even had to look up to see where it was at. So it really didn't affect us one way or the other, I don't think."
Sterup said his staff charted a couple of their recent games and not once had the Tigers gotten to 35 seconds on a possession.
"We figured worrying about it would be worse than just going out and playing, so we didn't talk about it."
The best of the first eight games at Sokol Arena was Council Bluffs Abraham Lincoln's boys holding off Class B No. 2 Platteview 54-52.
The Trojans had two looks at the basket in the final 5 seconds. Connor Millikan deliberately bricked a free throw — he got a needed do-over from a lane violation on the Lynx — and got the rebound. After a timeout, Ezra Stewart hit the front of the rim on a 3 and Millikan was short on a rushed putback from 10 feet.
Millikan added 32 points to his school-record career total. He's at 2,306 points, in sixth place all time, and should be in third after this week's Trailblazer Conference tournament in which he gets two games for sure and probably three.
He'll pass David Wingett of Winnebago (2,332), Lindley Thompson of Paxton (2,336) and take down Bob Siegel of Fairbury (2,237) as Class B's career scoring leader. Ron Simmons of Sumner is in second and, still catchable, provided Platteview maxes out its games and gets to the state finals, is career leader Bill Holliday of Wilsonville (2,748) from 63 years ago.
Leading the Lynx' win, with 21 points, was Jayden Calabro, their shortest player at 5-foot-6. Creighton Bracker and Cole Arnold had 11 apiece.
North Bend girls 56, Glenwood (Iowa) 48
The three-time Class C-1 champion Tigers prevailed against Glenwood's South Dakota State-bound Jenna Hopp. The 5-11 senior broke the Rams' career scoring record (now 1,478) while getting 34 points.
Kaitlyn Emanuel did likewise for North Bend during a 12-point game. She became the Tigers' career leader with 1,380 points.
"It's pretty easy as a coach when you don't have to sit there and draw up plays to get points when you can just say give it to 'so-and-so' and they can put the ball in the basket. That's kind of what she is,'' Sterup said. "On top of that, the defense and the rebounding. When you put all those things together, she's going to be pretty irreplaceable in a lot of ways."
Her sophomore sister, Lindsey, scored 20 of her team-high 21 points in the first half.
Boys Town boys 67, Glenwood (Iowa) 50
The Cowboys (5-6) will go into this week's Centennial Conference tournament on a three-game winning streak against teams with records well above .500. Nyree Poteet had 21 points, Zach Taylor 18 and Malachi Washington 11.
Council Bluffs Lewis Central girls 36, Omaha Westside 23
Kimora Jenkins had 10 points for Westside, which led 10-4 after the first quarter. It was shut out in the third. Brooke Larson had 18 points for the Titans.
Elsewhere on a busy Saturday:
Omaha Skutt boys 89, South Sioux City 57
In the River Cities Conference finals for the first time in a decade, which required beating Class B No. 3 Omaha Roncalli at home in the semifinals, South Sioux (8-6) had Skutt coach Kyle Jurgens' attention.
But the Cardinals, down two starters because of injuries, didn't have the lineup to match the undefeated SkyHawks.
"They're better than they showed today,'' Jurgens said. "We obviously had a focus on their guard (Anthony Earth) and their big (Manny Paul) and we executed it pretty well."
South Dakota State-bound Jake Brack had 19 points and seven rebounds and guard JJ Ferrin 17 points in limited time for Class B's No. 1 team. Sophomore Brock Scholl had 10 points and his brother, Mitch, a senior, came off the bench for 13 points and three steals.
"There are college teams that don't have the size and skill they have,'' Cardinals coach Nelson Wilson said.
Omaha Skutt girls 48, Omaha Duchesne 24
Peyton McCabe had 19 points and Molly Ladwig 16 as the Top 10 No. 2 SkyHawks (No. 1 in Class B) stayed undefeated while winning the River Cities tournament for the third consecutive year.
Like their boys, the SkyHawks girls step out of Class B this week for what could be their most competitive games of the regular season. Skutt visits Lincoln Pius X on Tuesday and hosts Omaha Central on Friday.
Millard North splits
After losing by four to New Jersey's Bergen Catholic on Friday, the two-time defending Class A champion (13-3) defeated Columbia (Missouri) Tilton 64-60 at the Quincy (Illinois) Shootout).
Neal Mosser increased his career high twice at Quincy, to 25 against Bergen and 26 against Tilton. The junior made seven 3s in Saturday's game.
Photos: North Bend Central girls' basketball takes on Glenwood (Iowa)
012223-owh-spo-stubb-LS01.jpg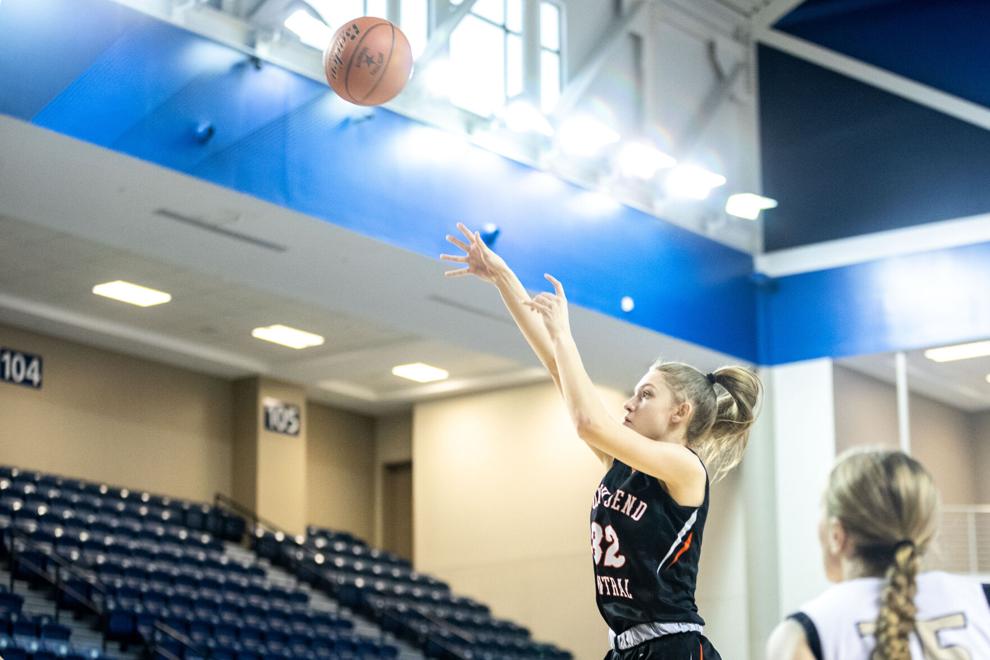 012223-owh-spo-stubb-LS02.jpg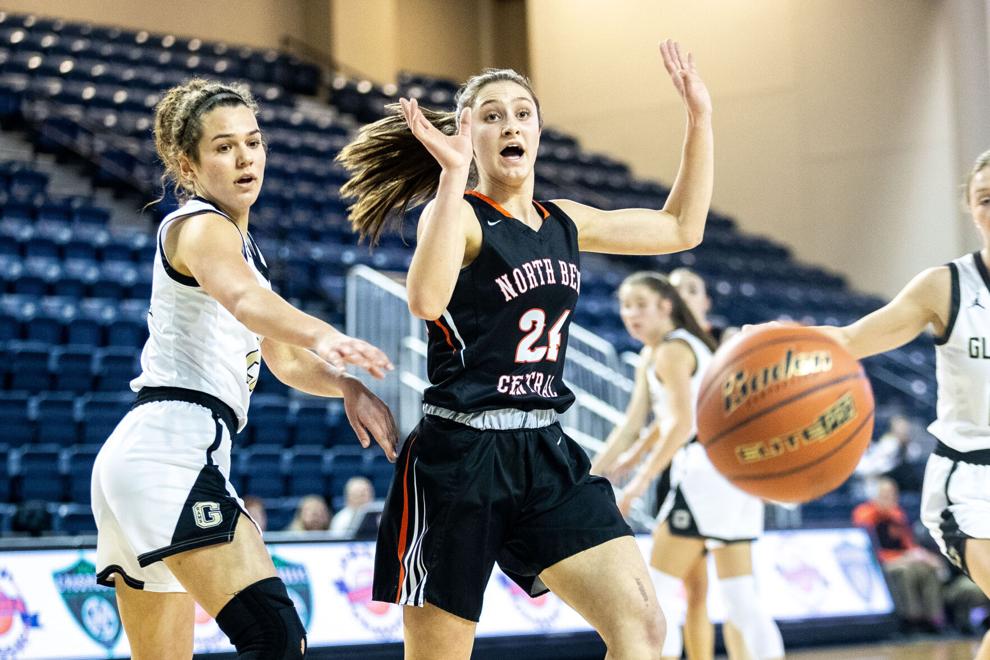 012223-owh-spo-stubb-LS03.jpg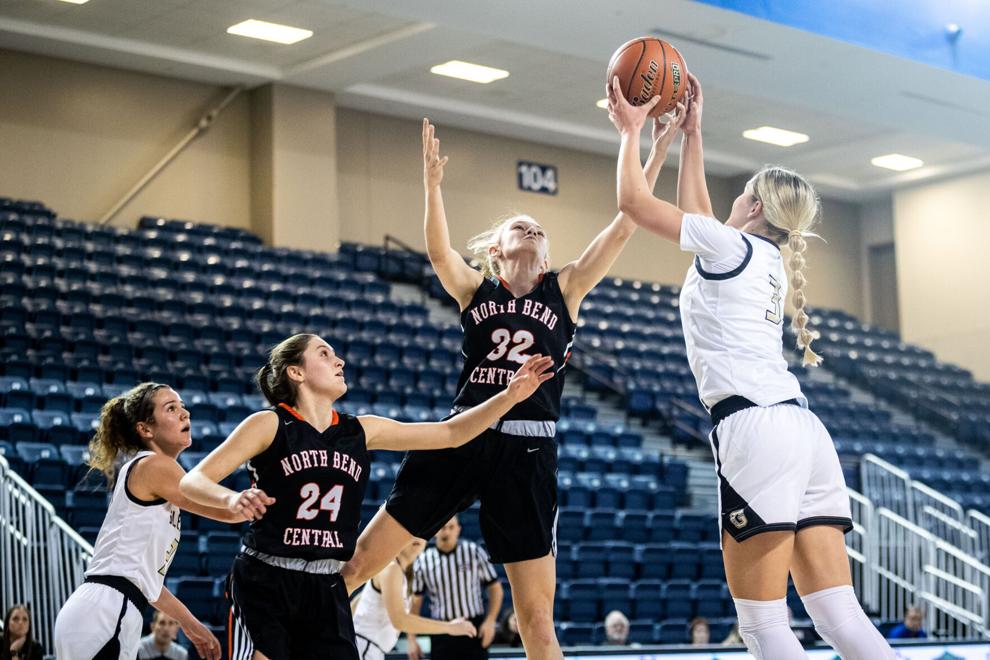 012223-owh-spo-stubb-LS04.jpg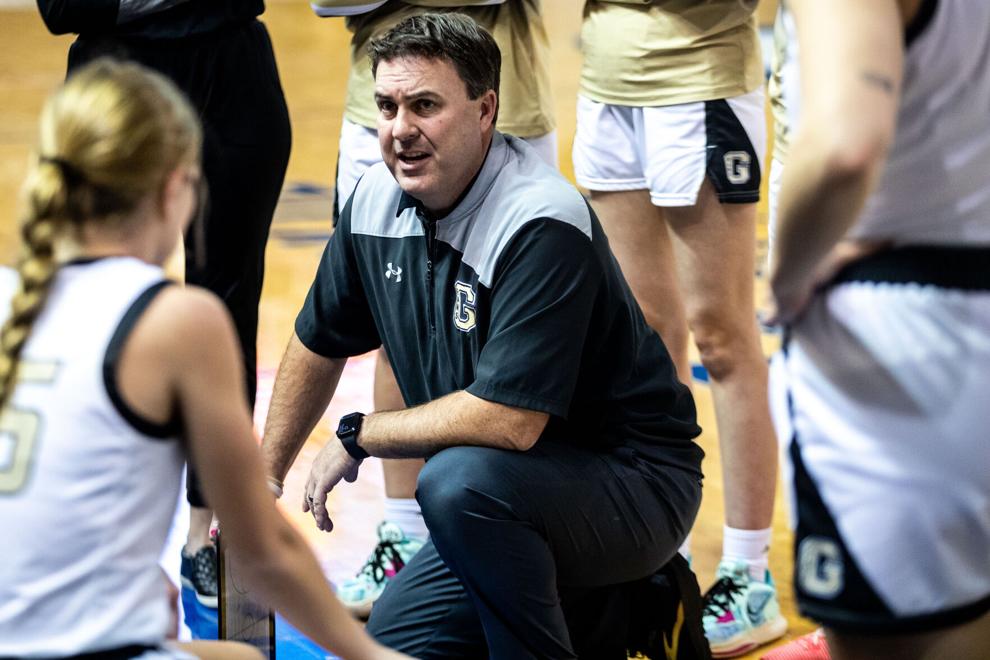 012223-owh-spo-stubb-LS05.jpg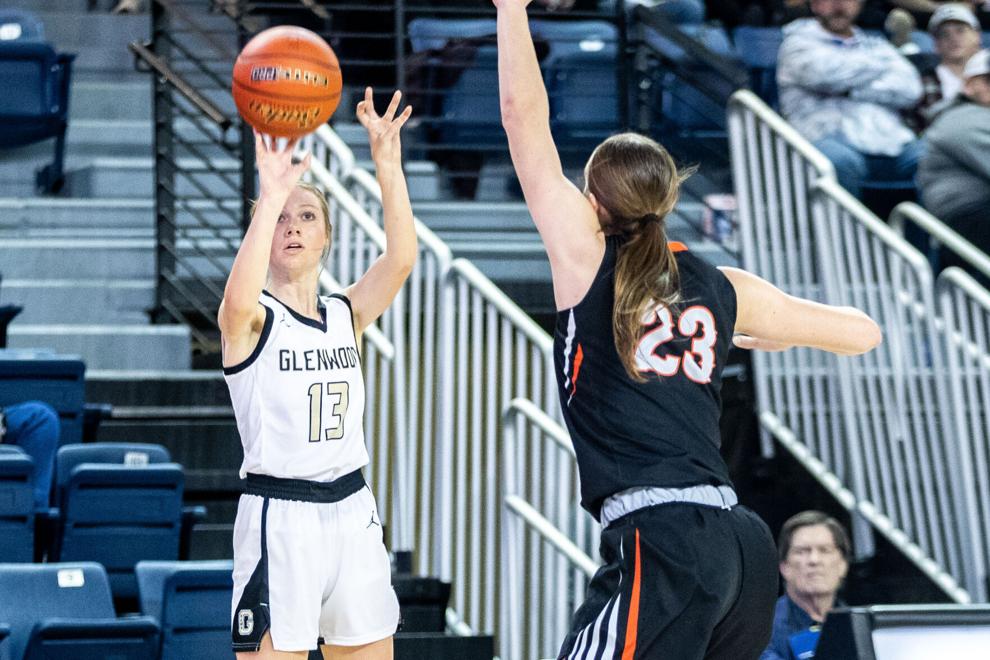 012223-owh-spo-stubb-LS06.jpg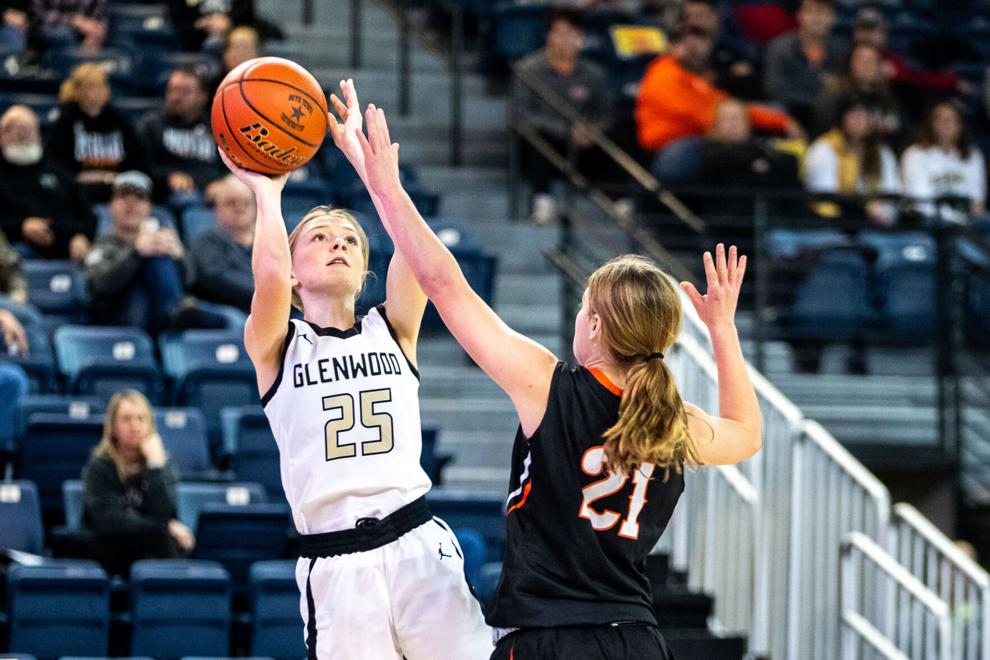 012223-owh-spo-stubb-LS07.jpg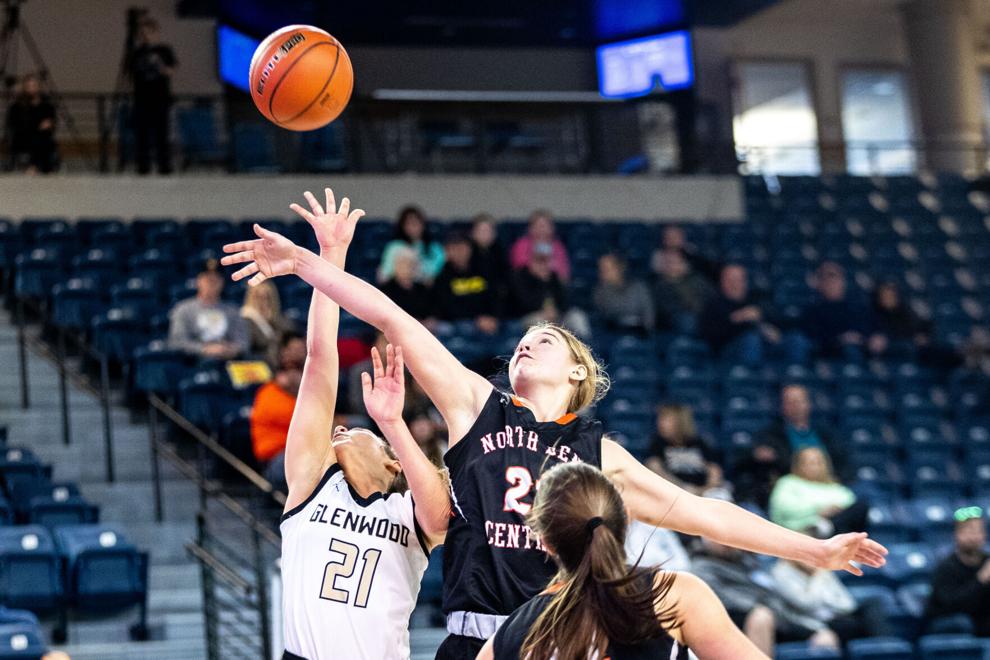 012223-owh-spo-stubb-LS08.jpg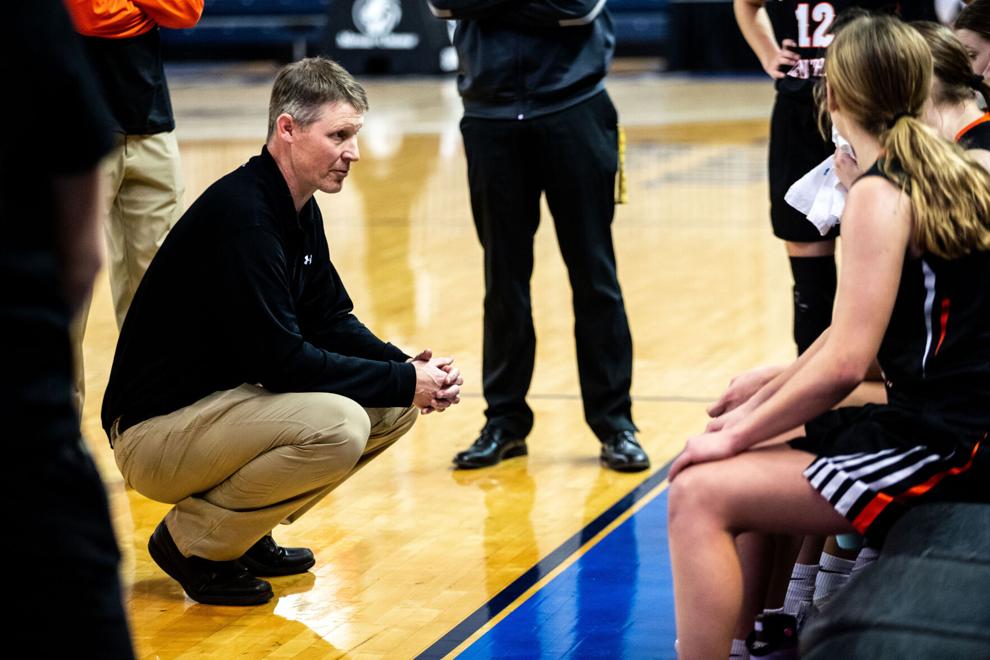 012223-owh-spo-stubb-LS09.jpg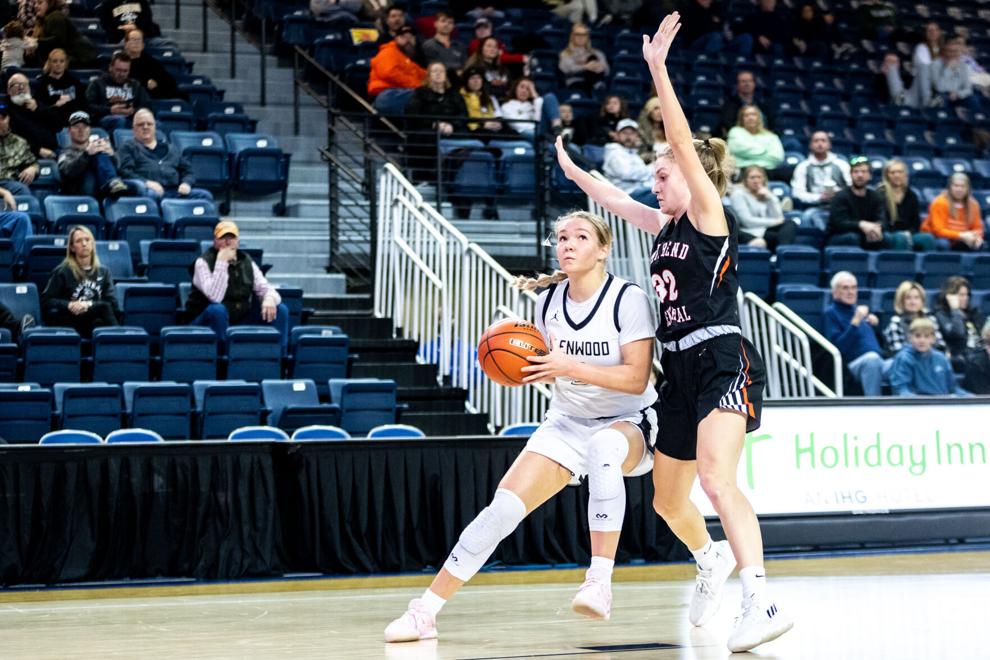 012223-owh-spo-stubb-LS10.jpg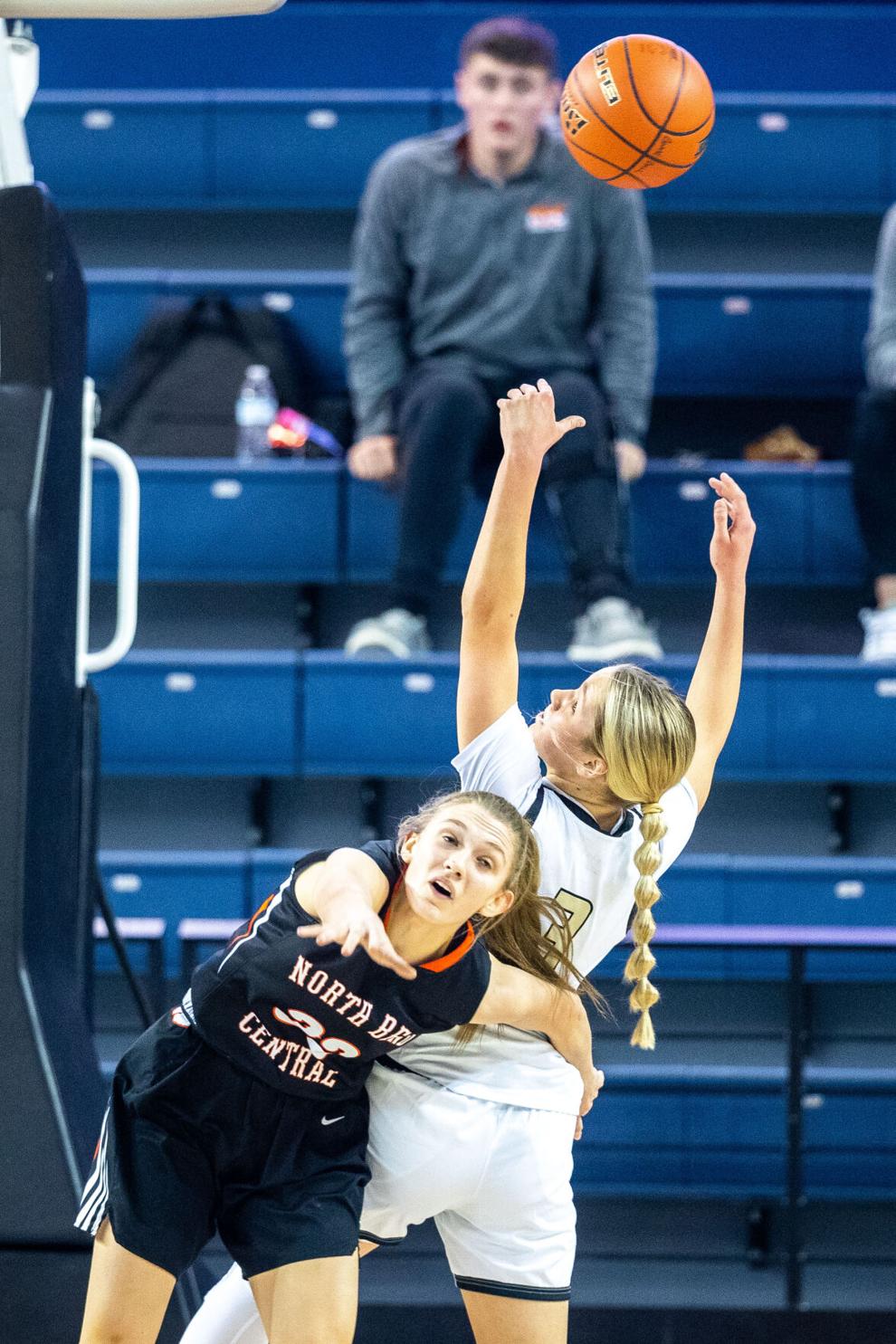 012223-owh-spo-stubb-LS11.jpg
012223-owh-spo-stubb-LS12.jpg