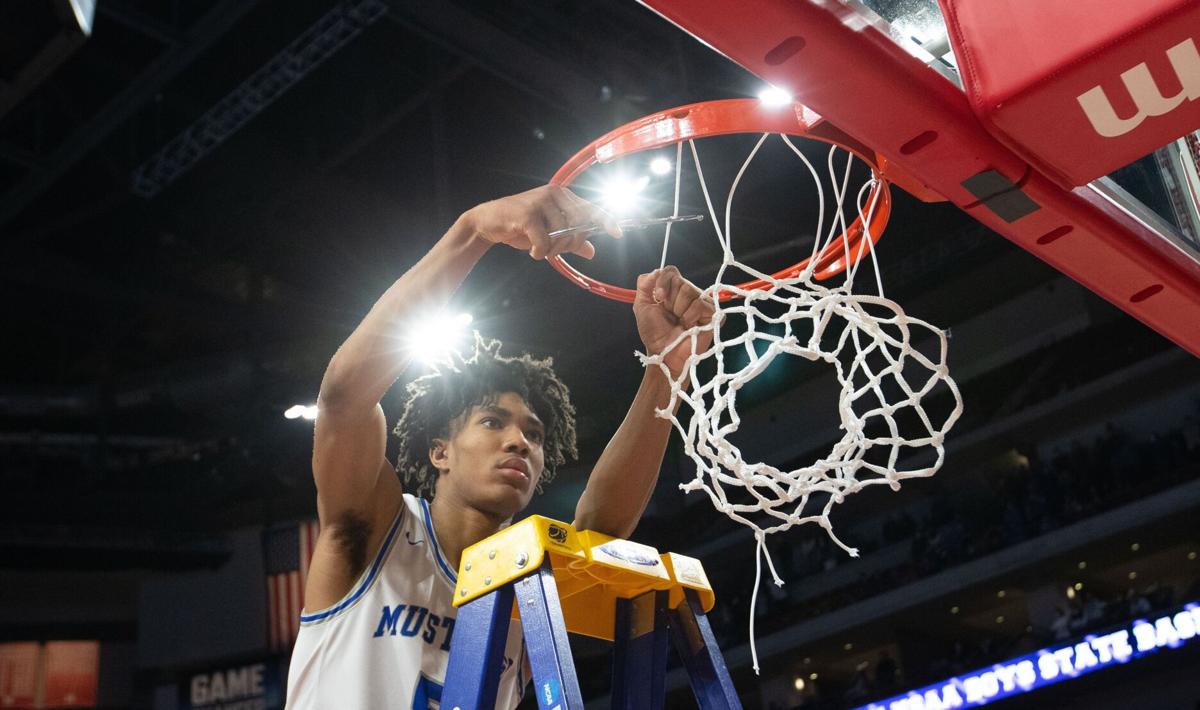 Instant classics. On back-to-back nights.
National No. 16 Bellevue West 95, No. 22 Omaha Creighton Prep 94 on Friday in three overtimes. National No. 24 Millard North 84, Bellevue West 78 on Saturday, only one overtime.
Were these the two greatest games in state tournament history? I think they are, certainly the best semifinal, and here's why.
Each included nationally ranked teams, for which Bellevue West and Prep owe Millard North's national reputation.
Each had players who are in the all-time upper echelon of the state's prep basketball talent. Bellevue West's Chucky Hepburn for two nights, Millard North's Hunter Sallis for one.
Each lived up to the hype. Bellevue West-Prep was a 1-vs.-2 matchup, Bellevue West-Millard North 1-vs.-3.
Each was played at a very high level. Prep shot 62%, West 48%. Millard North 59%, West 49%.
Each had the drama of overtime.
Each was a prize fight, not one team charging from behind (think Wahoo-Lincoln Pius X in 1989 or even Bellevue West-Millard North last year). Consider this: In Bellevue West-Prep, 10 ties, nine lead changes. In Millard North-Bellevue West, six ties, 12 lead changes (mostly in a dazzling, dizzying final four minutes to the fourth quarter).
The last reason is the main reason these games stand alone.
These were the games basketball fans, pent-up all season because of the pandemic, were waiting to see. And they got to, either in person or on television. Ten years ago, the semifinals wouldn't have been televised.
"I hope people appreciate it," said Bellevue West coach Doug Woodard, who was involved in the mid-2000s with a great series against Omaha Central and coach Eric Behrens. "You're not going to see this; you don't see this every year, in a metropolitan area our size and to have this caliber of players all on the same court.
"It's just a high level of basketball. It's going to be talked about for a lot of years."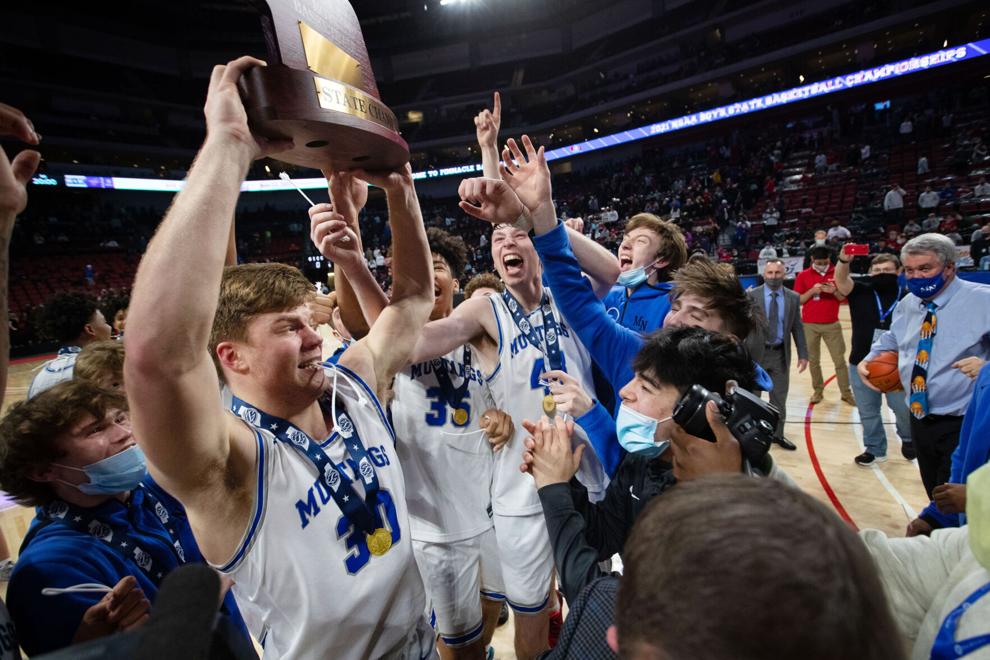 The next step, which game is ahead of the other? That's in the eyes of the beholder.
My early instinct is to put Bellevue West-Prep in front because of its length and how it seemed Chucky Hepburn willed the Thunderbirds to the win.
I don't think Millard North will mind being the 1-A game because it has the tournament's ultimate prize: the newly redesigned, sleeker state championship trophy.
I had Jasen Green as an X-factor in the final. And the future high-Division I player got the Mustangs rolling in overtime. But the great surprise was Old Dominion-bound point guard Jadin Johnson taking off for a season-high 24 points.
"Jadin was absolutely tremendous," Hepburn said. "He was 10 of 13. That's high-level basketball right there. So credit to Millard North and to Jadin for stepping up in the championship."
It was a sentimental win for Mustang coach Tim Cannon. In his 40th season, after runner-up years in 1983 with Omaha Cathedral, 2011 with Omaha Bryan and last year, one of his teams brought home a title.
"Tim's one of the finest people in coaching in Nebraska or anywhere else," Woodard said. "And like you say, if you have to lose a game, I guess it's a historical game and to somebody like Tim, I'm just happy as can be for him, for his family. It's a reward for how much heart he's put into it all these years."
Cannon humbly said the state title is not about him.
"Everything for these guys first, because they've been here and playing more than just last year, their whole career in the program," he said. "And then to have this one, it's a great, great feeling for the school."
More tourney musings
Perhaps the two most surprising champions were Beatrice in Class B and Falls City Sacred Heart in Class D-2.
Kaden Glynn of Beatrice had the shot of the tournament (outside of Class A) with his tying 3-pointer at the buzzer to send the final with Elkhorn to overtime. Sacred Heart was the champion with the poorest midseason record at 9-6, so the 11-1 finish to the season was a rarely needed turnaround for a Doug Goltz team.
Goltz's 694th win, the Irish beating Lincoln Parkview in the D-2 final, ties him with Duane Mendlik, who retired last year from Wisner-Pilger, for the most victories as a boys basketball coach.
John Miller at Stuart is in the 700s, but that includes many years with Chambers in girls basketball. By the time he's done, Goltz should top the career wins list in basketball and football.
The one fresh face in the final was Parkview. Elkhorn hadn't been there since 2008 and Howells-Dodge in D-1 since 2013.
Consider that Millard North and Bellevue West played the maximum six games in the past two years in A, with three-time C-1 champion Auburn and D-1 winner Humphrey/Lindsay Holy Family getting nine games in three years. C-2 runner-up Yutan played 12 games in four years.
Tournament attendance was exceptional considering the pandemic limitations placed on the NSAA. Millard North-Bellevue West was part of a finals session that drew 6,018, which swelled the five-day total to 76,039. Imagine what it could have been any other year with the geographic proximity of so many semifinalists.
Kudos to colleague Mike Patterson for prevailing in our prediction contest. My two (Auburn and Grand Island Central Catholic) couldn't beat his three.
I'll take the high road like Woodard. If you have to lose, have Tim Cannon be the beneficiary.
All-state nominations
Coaches are reminded to submit nominations (forms were emailed to all at the beginning of the month) by Thursday. Those coaches in Classes A, B and the Omaha area not using MaxPreps are asked to send in their final season statistics reports, too.
The All-Nebraska teams are scheduled to be released Sunday, April 4, with All-Metro and All-Omaha Area selections unveiled April 3.
---
Photos: 2021 Nebraska boys state basketball championship games