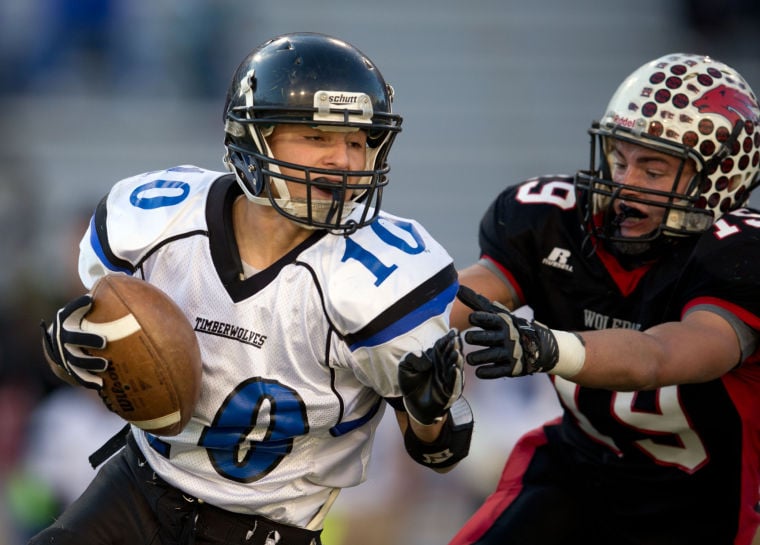 No need to worry that a seven-hour bus ride will adversely affect Hemingford in the Eight Man-1 championship game.
The Bobcats know the routine.
"We told the kids if you're still getting on the bus in late November, you must be playing pretty darn good football," Hemingford coach Jordan Haas said. "We'll go where we need to if it means winning a state title."
No. 10 Hemingford will play in its first state football championship game when it meets No. 1 Exeter-Milligan at 10:15 a.m. Monday at Memorial Stadium in Lincoln. Both teams are 12-0.
Hemingford's final three playoff games have been away from home. Way away from home, which is northwest of Alliance.
Hemingford won at Elm Creek in the quarterfinals Nov. 12 before winning at Overton last Monday. Both trips were about five hours each way — the team stayed in a Kearney hotel the night before both games. The trip to Lincoln adds two hours to those rides.
"A lot of our guys haven't seen (Memorial Stadium) before. But we'll go there and walk around Sunday and get that looking around out of the way," Haas said.
The Bobcats are taking the next step after losing in the second round of the playoffs last season. Hemingford was unbeaten before being thumped 55-20 by Loup City.
"We lost a couple of really good seniors last year, but most of the kids were young," Haas said. "Now they've had another birthday and they're physically better. And they have a maturity level that has grown in the last year."
The Bobcats' offense is led by junior running back Ethan Skinner, who has 1,950 yards rushing. He carried the ball 53 times for more than 300 yards and five touchdowns against Overton. Haas said the most carries Skinner had in a game before last Monday was 28.
Brady Turek also has six special-team returns for touchdowns for the Bobcats.
Hemingford's defense will look to slow an Exeter-Milligan offense that is averaging 57.7 points per game.
"When you have a team that runs triple-option like they do, it can be difficult to defend," Haas said. "One of our keys defensively is to maintain our depth and gap integrity and not overrun things."
Exeter-Milligan, which lost to Elgin/Pope John in last year's final, has played well defensively in the postseason. It has held three of its four playoff opponents to eight points or less, including high-scoring Creighton in the semifinals.
The Timberwolves' 20-8 win marked the only time Creighton failed to score at least 48 points in a game this season.