COUNCIL BLUFFS — A long row of chairs, elevated on a platform, spanned the entire baseline of Court No. 1 inside Iowa West Field House Friday night. And every seat was full.
Behind those folding chairs, fans stood side by side to form another row. And in front, more people sat on the risers, dangling their feet a few inches off the ground.
Just a few hours earlier, former NBA all-star Tracy McGrady strolled by. As did dozens of college coaches — including Kansas' Bill Self, Oregon's Dana Altman, Indiana's Mike Woodson, Creighton's Greg McDermott and Mississippi State's Ben Howland.
The buzz hadn't waned for the final game of the night, either, between the Indiana Elite and We All Can Go 17-under AAU squads. That matchup produced quite the entourage.
And that's what Adidas' event organizers were envisioning.
"We want a packed building. We want the community to be there," said ReeCee Hollans, the head of Adidas Grassroots Basketball. "We're telling everybody, come pull up. We're ready to do it in a real way. We want to show Omaha what Adidas grassroots basketball is all about."
And the first day of the 3SSB Championships had its buzzworthy moments in Council Bluffs.
Five-star wing Chris Livingston, a 6-foot-6 playmaker, went for 30 in that final game in a We All Can Go victory. Jumpers, drives, dunks. The fifth-ranked player in the 2022 class, according to the 247Sports Composite, showed off his versatility and dominance.
There were unsung heroes who stepped up, too, like Grassroots Elite Canada's Diego Ruybalid. He nailed the winning 3-pointer with 11 seconds left in a 16U game against Wildcat Select.
And there were under-the-radar prospects hoping to boost their stock — Jamarques Lawrence nearly helped NY Jayhawks 17U complete a double-digit, second-half comeback, but his shot at the buzzer bounced off the back rim and Team Harden held on for the 67-64 win.
Meanwhile, Omaha Sports Academy's three teams finished 3-1.
The 17U squad lost 68-64 to Compton Magic. But the 16U team knocked off Southeast Elite — Pryce Sandfort's tiebreaking 3-pointer with 2:33 left gave OSA the lead for good en route to a 71-66 win. OSA's 15U team picked up a 64-53 win over Reach2024Adidas and a 98-53 victory over Team Rose.
They'll all be back Saturday to do it again.
They'll walk into a building that has been reshaped specifically for this event, too. Massive posters — brightly colored with green and yellow hues, branded with Adidas logos — hang from the ceiling. And on the walls.
Even the backboards have Adidas stickers on the glass.
One of the facility's courts was completely transformed to cater to the college coaches on site evaluating the prospects. Curtains sectioned off a portion of the area. Risers were installed to give the coaches a bird's-eye view of the action on all seven courts.
Because the games never stop.
Shouts of celebration from the benches echoed throughout the facility all day. As did whistles and sneaker squeaks.
Court No. 1 alone hosted seven games from 11:30 a.m. to 8 p.m. Friday. The Mid-America Center had two courts going, too.
All told, there are 94 teams spread across the three divisions (17U, 16U and 15U) for this event. Each one's competing for a championship.
The action continues Saturday starting at 9 a.m.
---
Photos: Celebrating past All-Nebraska basketball teams
2021: Showstoppers
2020: The Legion of All-Nebraska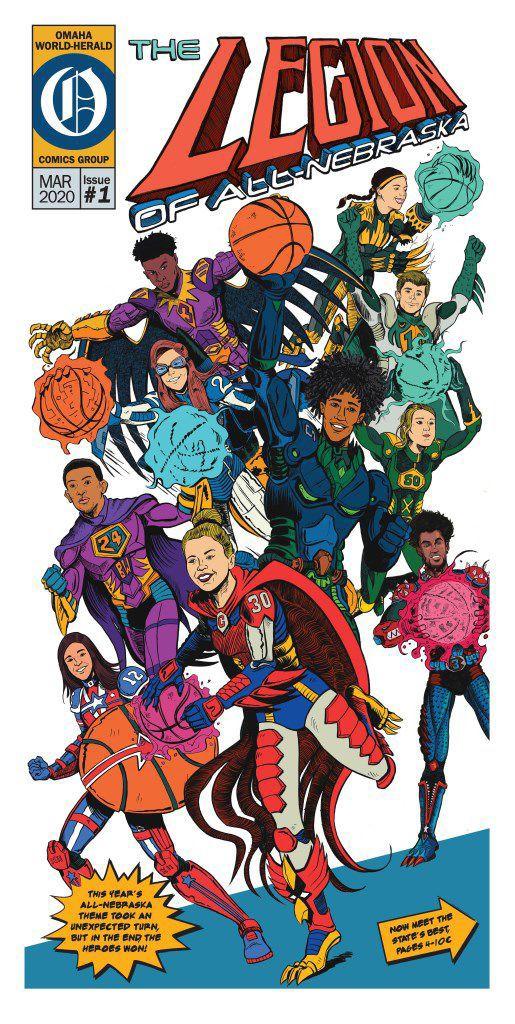 2019: Masterpiece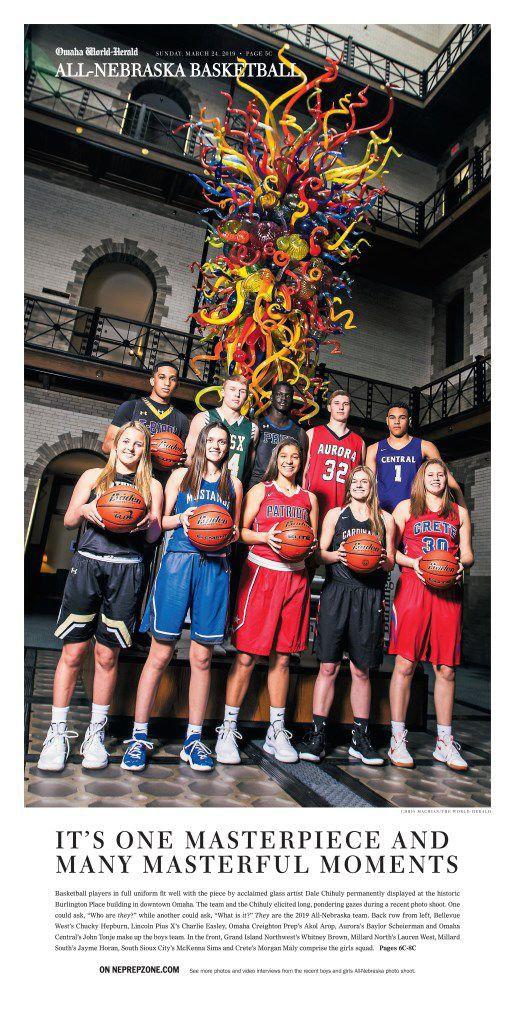 2018: Monumental
2017: Royal Court
2016: Hang Time
2015: Shooting Stars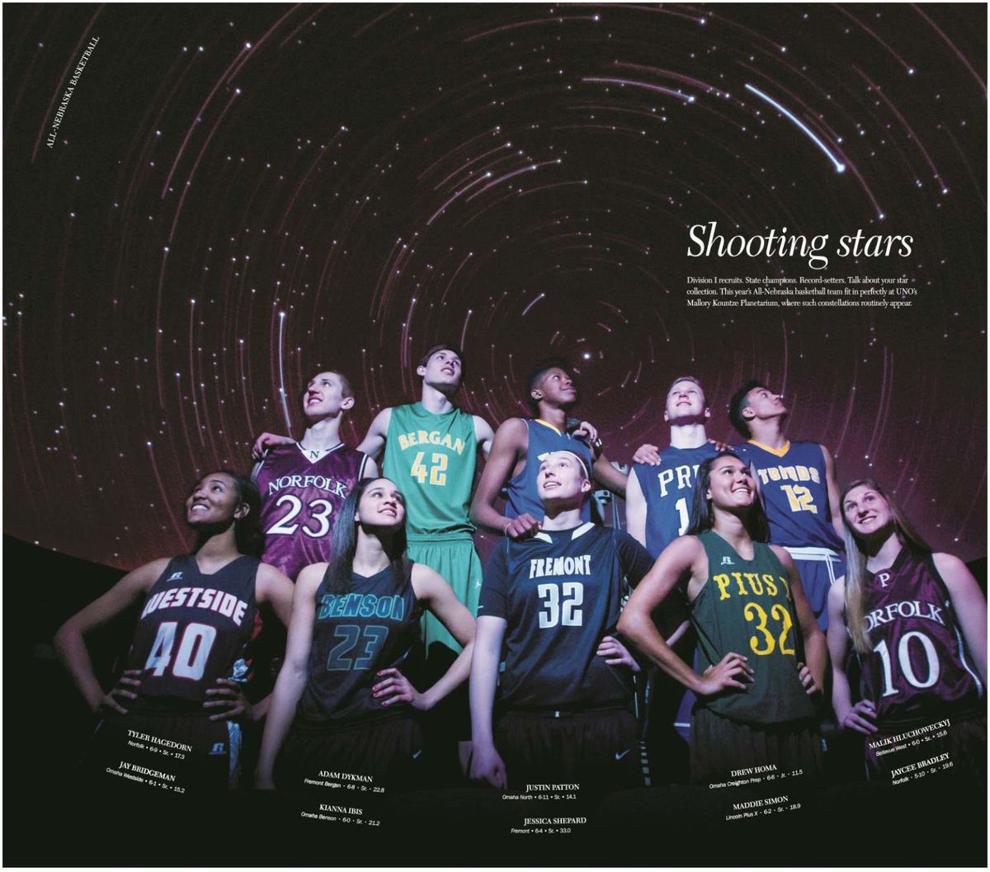 2014: Full-court Press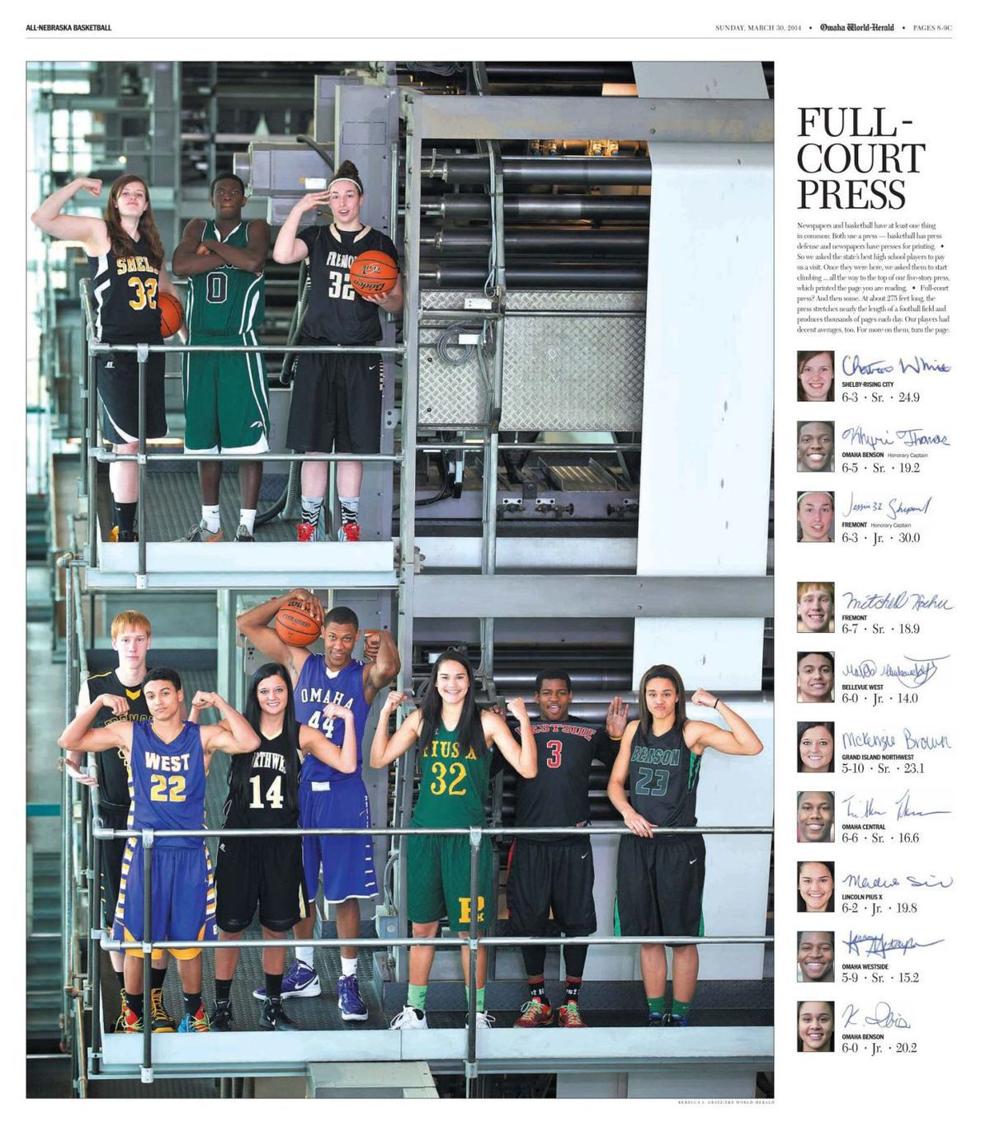 2013: All-Shake
2012: Old School
2011: Showstoppers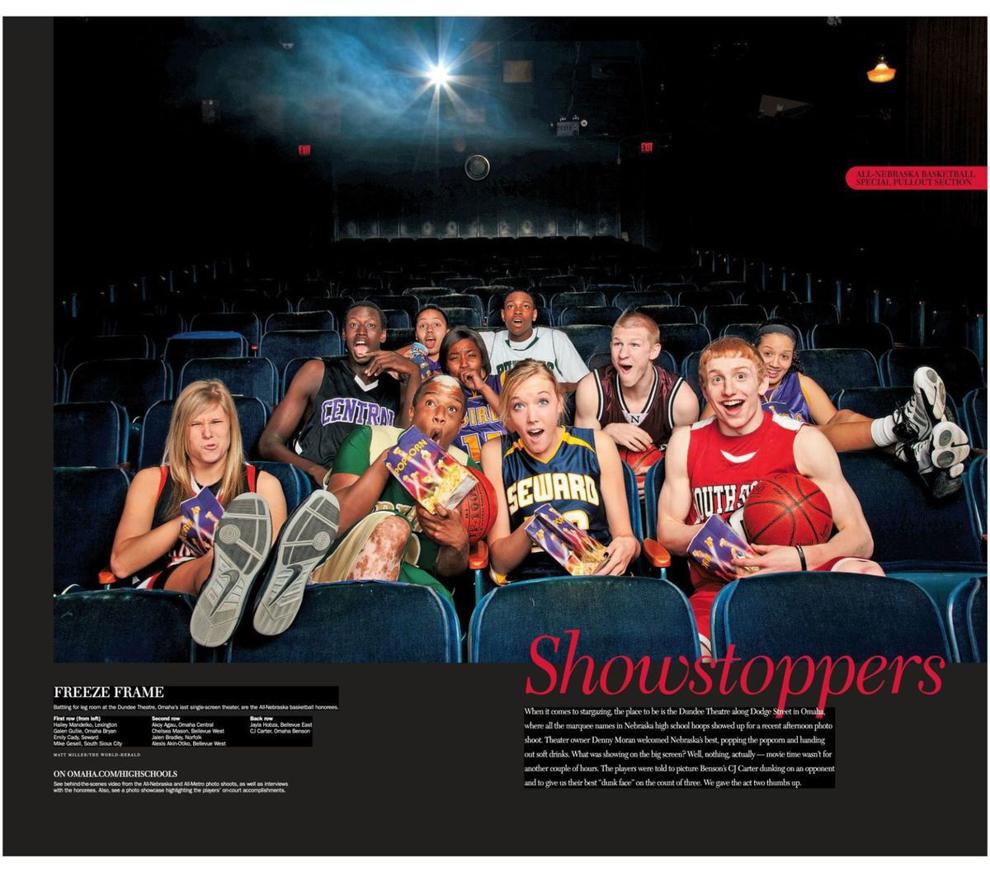 2010: Good to the End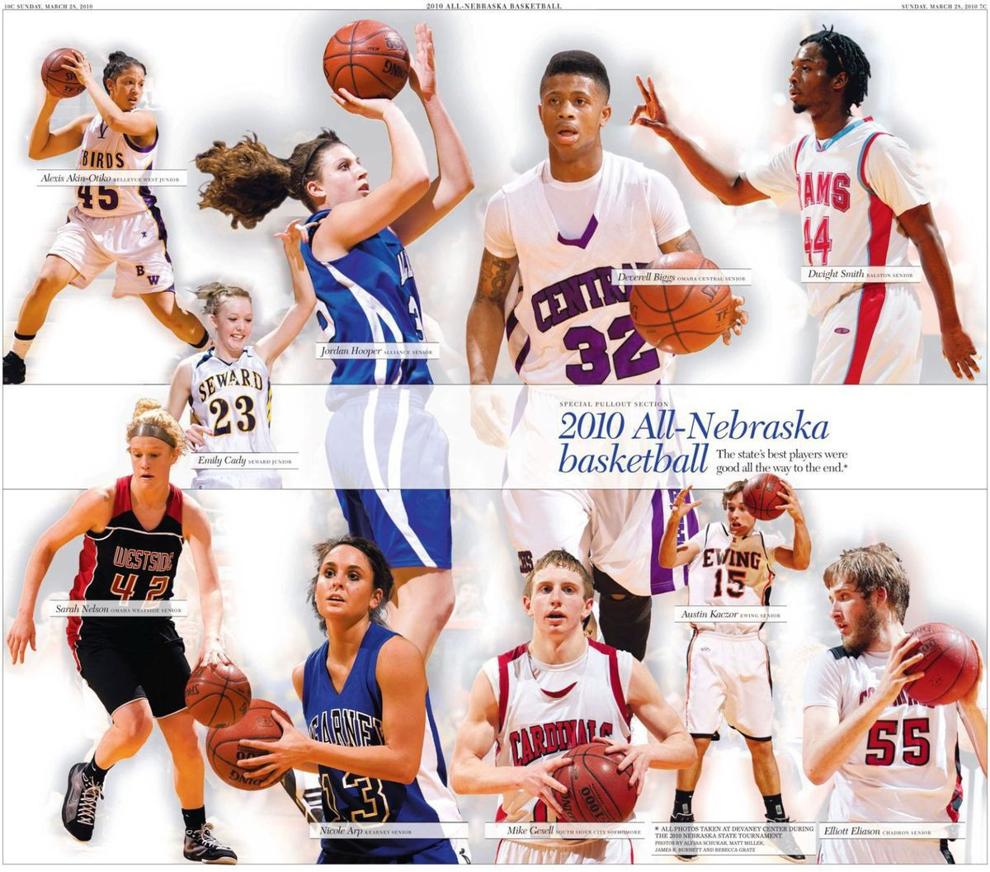 2009: From All Directions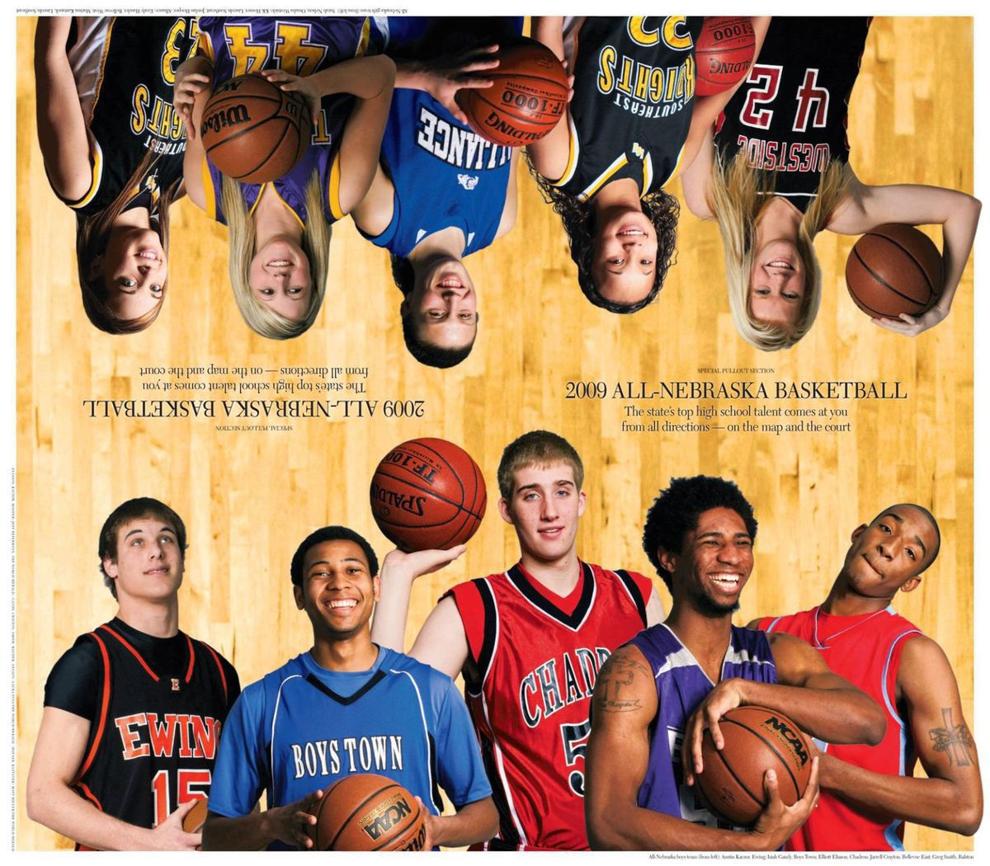 2008: Rare Collection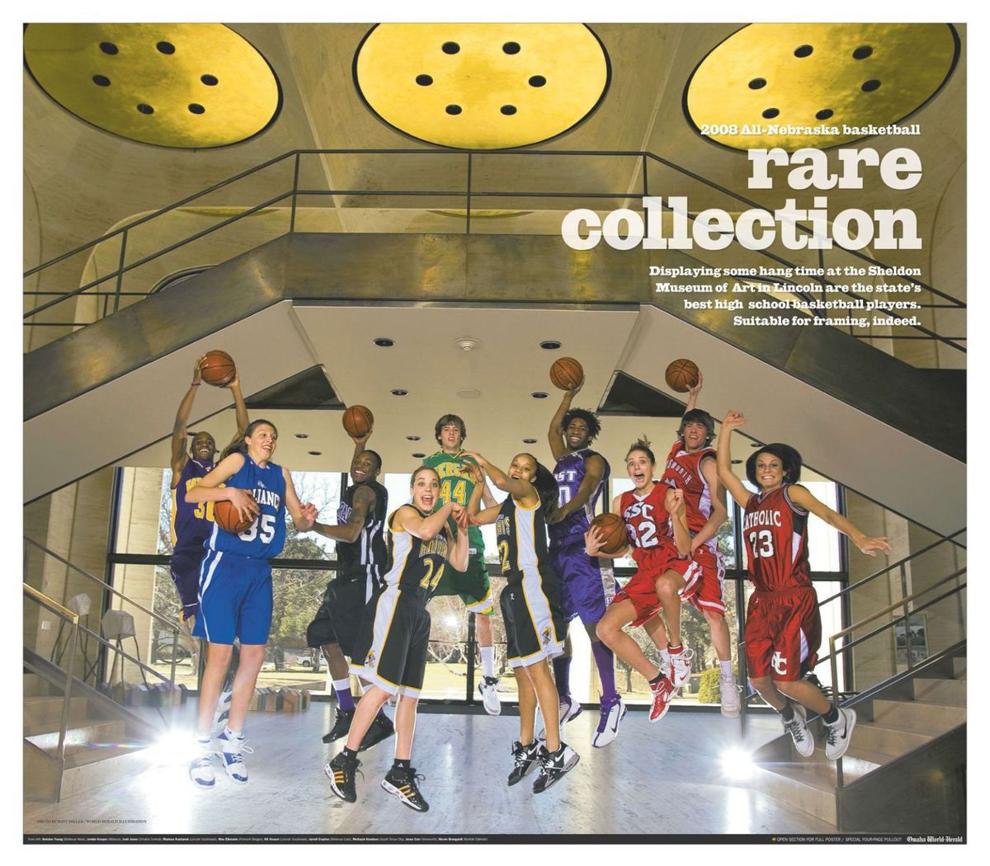 2007: Big Game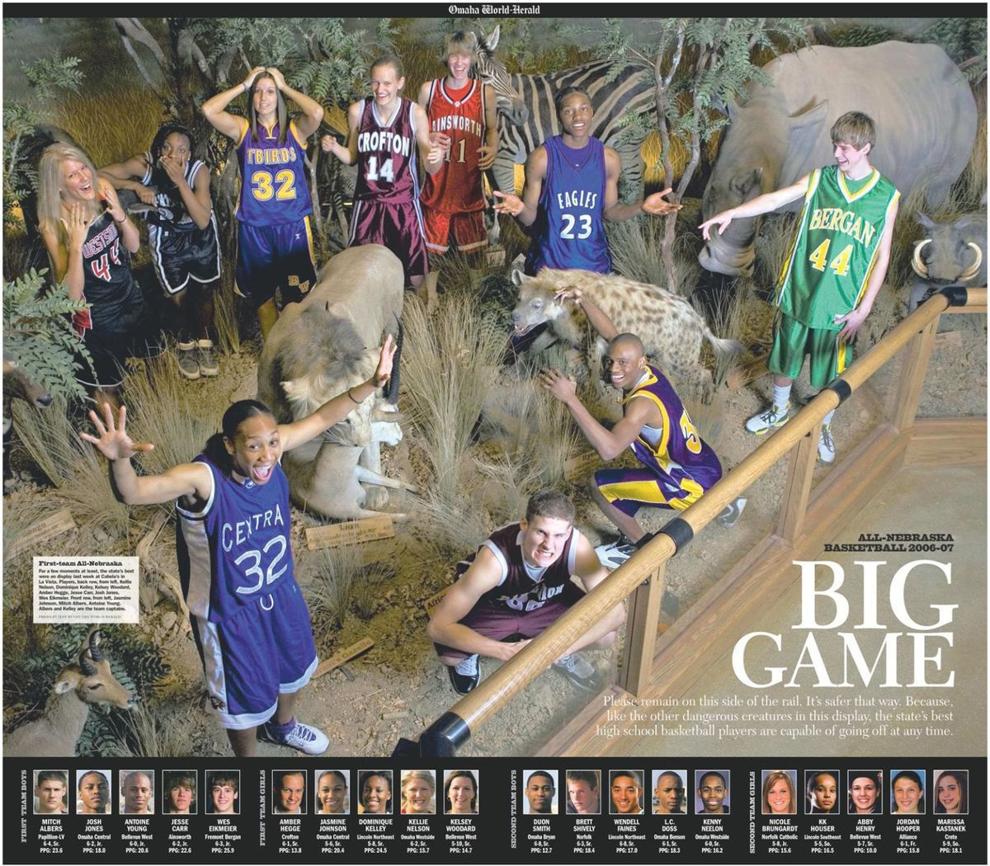 2006: A Cut Above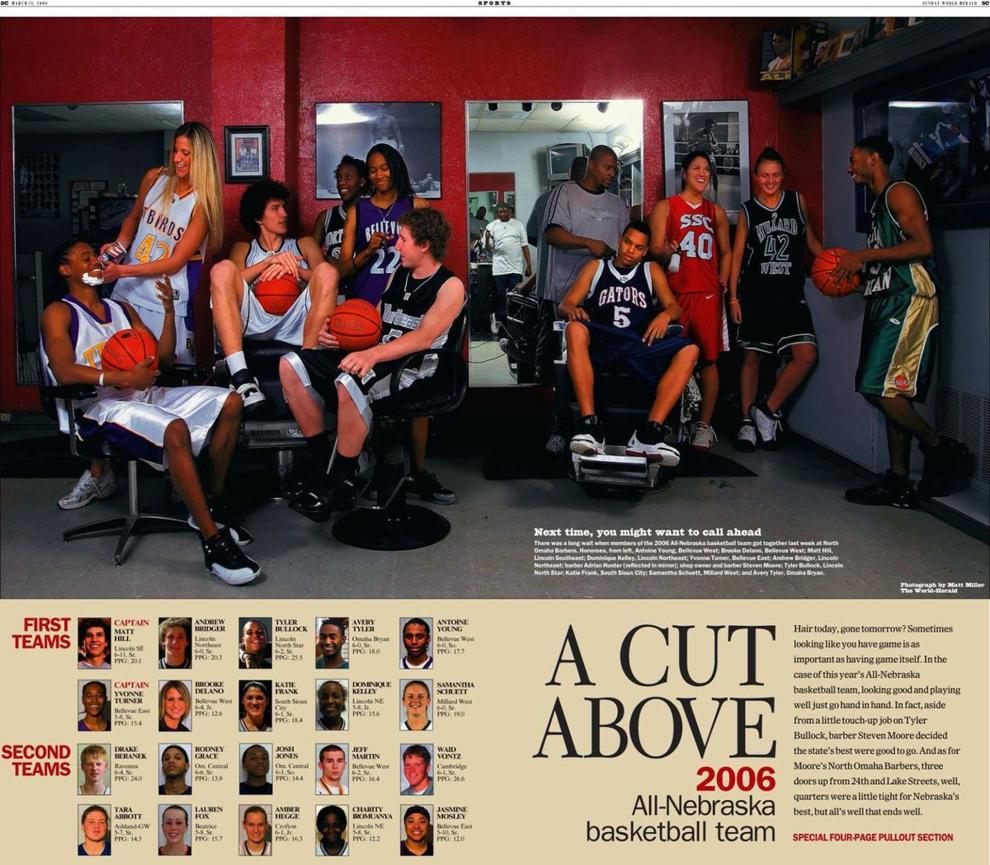 2005: All-State Oasis