In a normal year, the River Cities Hoops Summer Tip Off would be the start of the summer AAU basketball season in early July. Because of the delay of summer sports caused by COVID-19, the de facto AAU state championship in Nebraska was moved to this weekend at the Iowa West Field House in Council Bluffs.
An adjusted format with showcase games highlights the weekend schedule.
"This year in the platinum 15, 16 and 17U divisions we decided to offer showcase games," Omaha Sports Academy General Manager Bob Franzese said. "It's an opportunity to get KC Run GMC and Martin Brothers, two nationally renowned programs, to compete against teams from Nebraska."
Saturday's schedule is highlighted by a rematch of a game two weeks ago between OSA 17U Adidas and KC Run GMC at 12:20 p.m. In the first matchup, Run GMC defeated OSA 73-72.
"We are excited to play Run GMC again for a number of reasons," said Franzese, the head coach of OSA 17U Adidas. "Having a chance to compete against a top Under Armour division team brings out the best in our guys. Our one loss this summer was to them in what was a very high-level game. It will be good to see how far we have come since we last played them."
Run GMC will also play a showcase game against Team Factory's top 17U team featuring Wisconsin commit Chucky Hepburn (Bellevue West) at 2:30 p.m. Saturday.
In another adjustment to the tournament format, teams in the platinum 15, 16 and 17U pools will automatically advance to the platinum championship bracket.
"The teams considered to be the top four will receive byes into the single-elimination tournament on Sunday," Franzese said. "All of the other teams in the age groups will have a chance to play their way into that bracket. The teams that don't qualify for the top bracket will still have a chance to play in a highly competitive bracket. The idea here is to get every single team participating this weekend highly competitive games in a great environment."
Safety protocols will be in place for fans and participants.
"Masks will be required to enter the building," Franzese said. "This is the sixth weekend we have ran games this summer and we have continued to revise and modify procedures each week to ensure the safety of our athletes, spectators and staff."
Spectators will be required to wear masks at all times inside the facility and will be asked to leave if they don't comply. Players and coaches may remove masks only when they get to their benches and during games.
Here are some of the players to watch with Division I offers:
17U Platinum Division
KC Run GMC: Run GMC features a handful of players ranked in the top 100 nationally. 2022 wing Mark Mitchell (Mission, Kan.) plays up a grade for GMC. Mitchell, a 6-foot-8 wing, is a consensus top-20 recruit in the junior class and holds offers from Kansas, Kansas State, Oklahoma State, UCLA, USC and Wake Forest. 2021 shooting guard Tamar Bates (Kansas City, Kan.) holds offers from 12 power-conference schools including Creighton, Kansas, Iowa State and Kansas State. 2021 guard Zeke Mayo (Lawrence, Kan.) has offers from South Dakota State, Tulsa, North Alabama, Central Arkansas and Northern Colorado. 7-foot center Nate Barnhart (De Soto, Kan.) has received offers from Northern Kentucky, Central Arkansas and Jacksonville.
Kingdom Hoops 17U: Iowa, Minnesota, Stanford, Utah, Loyola-Chicago, Air Force and Drake have offered 6-8 sharp shooting forward Payton Sandfort (Waukee, Iowa). Reid Grant, a guard from Johnston, Iowa, received his first Division I offer from North Dakota earlier this week.
Martin Brothers 17U UAA Rise: 6-5 forward Michael Duax (Dubuque, Iowa) committed to Northern Iowa in February. 6-9 center Chase Courbat (Cedar Falls, Iowa) holds an offer from UNI. Point guard Keaton Kutcher (Mount Vernon, Iowa) has two offers, Western Illinois and IUPUI.
OSA 17U Adidas: Hunter Sallis (Millard North) led OSA with 18 points, six rebounds and four assists while Saint Thomas (Millard North) added 14 points and seven boards in the first matchup between Run GMC and OSA. Sallis' offers include North Carolina, Kansas, Oregon, Creighton, Iowa State, Nebraska, Louisville, Gonzaga, UCLA and Florida State, among others. Thomas has power-conference offers from Mississippi State, TCU and Virginia Tech. Florida offered Tucker DeVries (Waukee, Iowa) on Saturday to join Creighton, Drake and South Dakota State on his list. Millard North senior Jadin Johnson holds offers from Old Dominion, Montana State and Cleveland State.
Team Factory 17U UAA Rise: Factory's headliner is Wisconsin commit Chucky Hepburn (Bellevue West). UNO and UC Santa Barbara have offered Hepburn's high school teammate Frankie Fidler.
16U Platinum Division
KC RUN GMC 16U: Nebraska, Creighton, Kansas, Texas Tech, Texas A&M, Iowa State, Purdue, Kansas State, Oklahoma State and Oklahoma have offered 6-7 four-star forward Gradey Dick (Wichita, Kan.), Creighton offered 6-7 forward Taj Manning (Grandview, Mo.) recently.
OSA 16U Adidas: Council Bluffs Abraham Lincoln guard Josh Dix holds offers from South Dakota State, Drake and Colorado State. Coastal Carolina and Tennessee Tech have offered 6-9 forward Luke Jungers (Creighton Prep).
Team Factory 16U: Millard North forward Jasen Green will be playing the weekend with Factory's top 16U team. The 6-8 junior forward holds offers from Nebraska, Kansas State and Stanford.
---
Division I basketball and football recruits in Nebraska for the 2021 class
Football: Avante Dickerson, Omaha Westside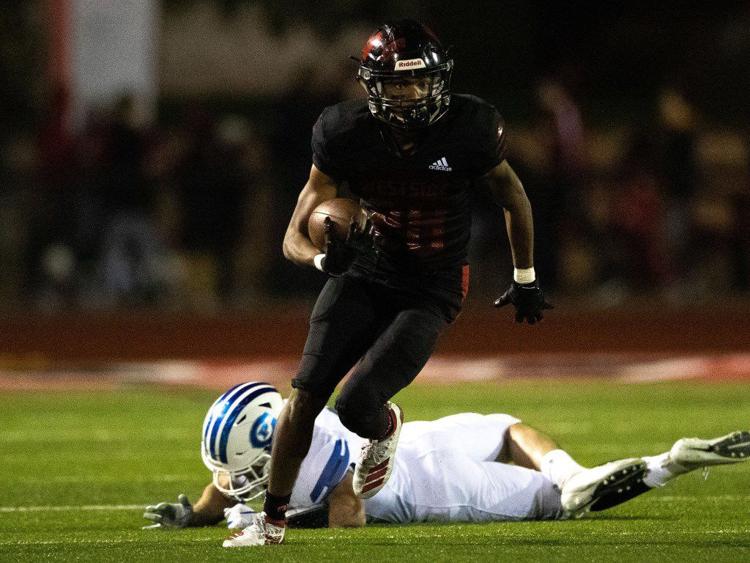 Football: Keagan Johnson, Bellevue West
Football: Teddy Prochazka, Elkhorn South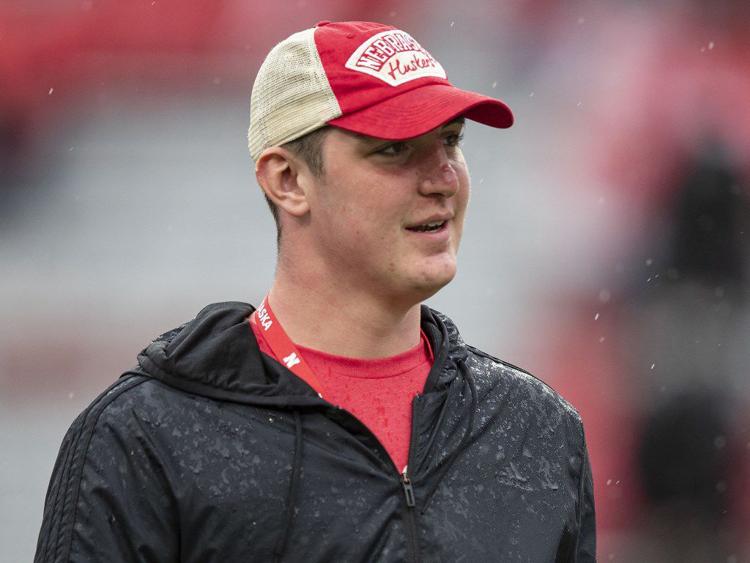 Football: Heinrich Haarberg, Kearney Catholic
Football: James Carnie, Norris
Football: Koby Bretz, Omaha Westside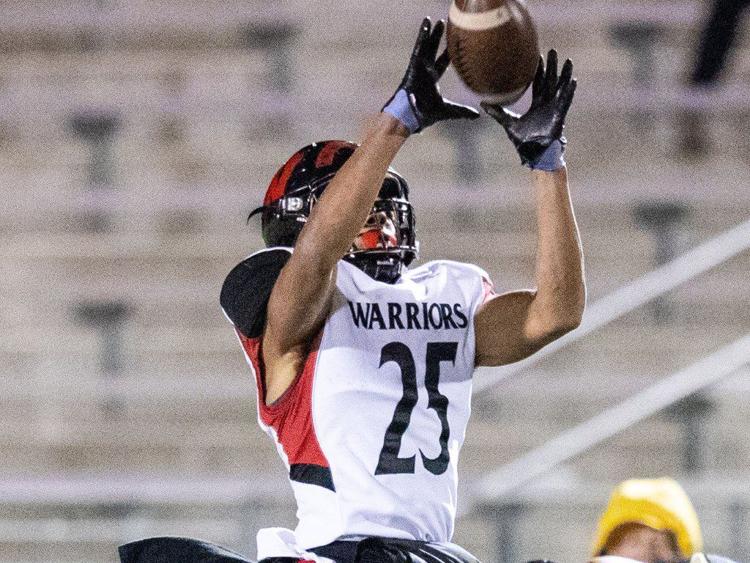 Football: AJ Rollins, Omaha Creighton Prep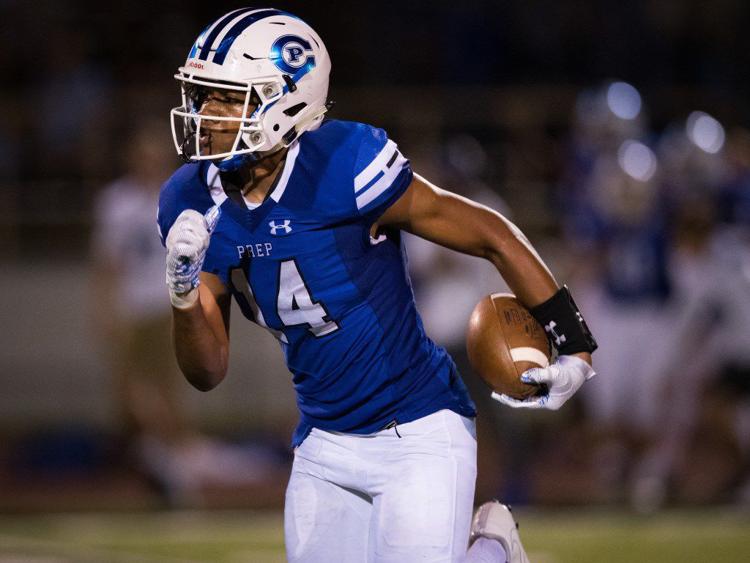 Football: Nolan Gorczyca, Omaha Roncalli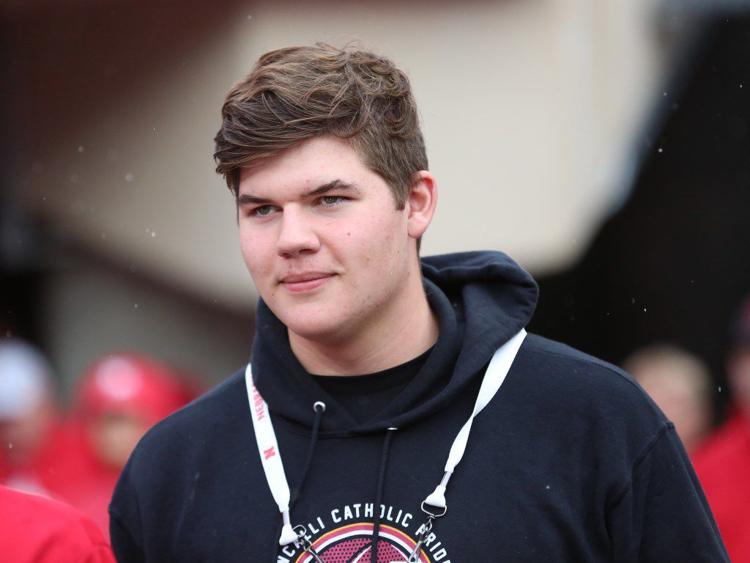 Football: Cade Haberman, Omaha Westside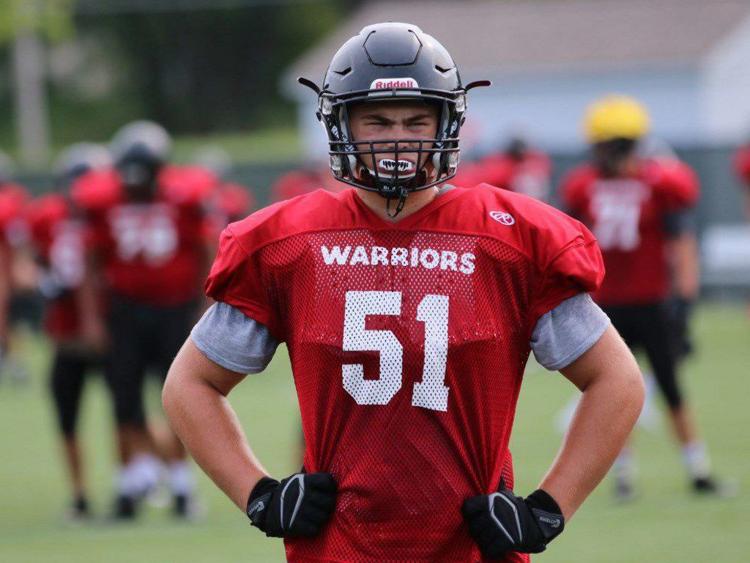 Football: Makhi Nelson-Douglas, Elkhorn South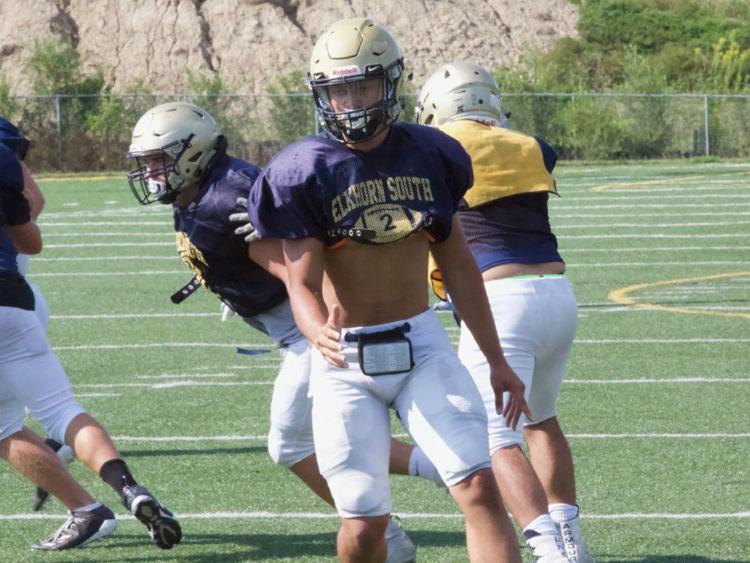 Football: TJ Urban, Millard South
Football: Gannon Gragert, Elkhorn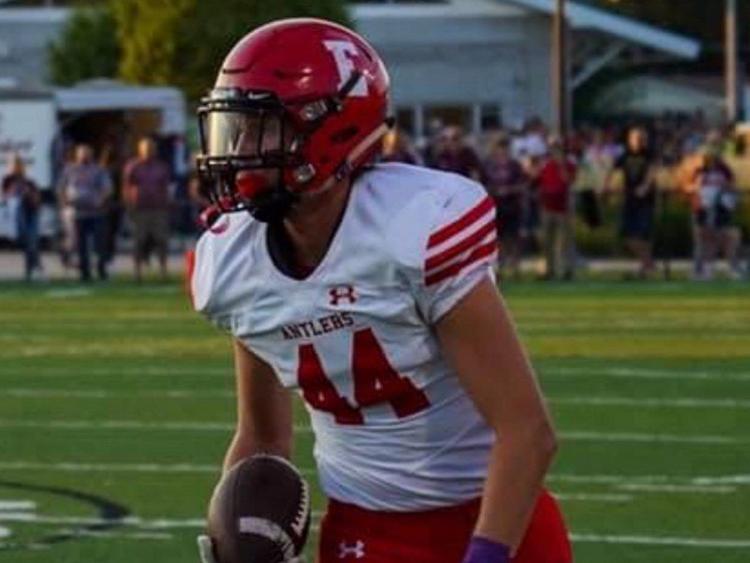 Football: Cole Payton, Omaha Westside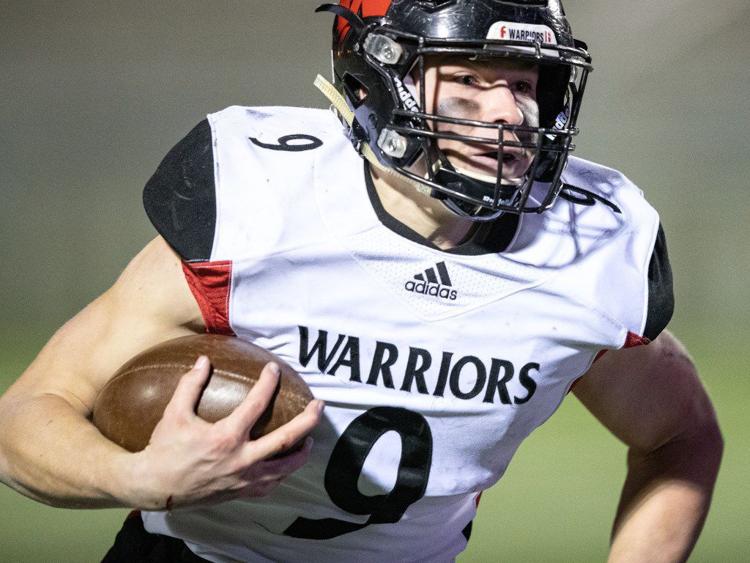 Football: Hunter Push, Omaha North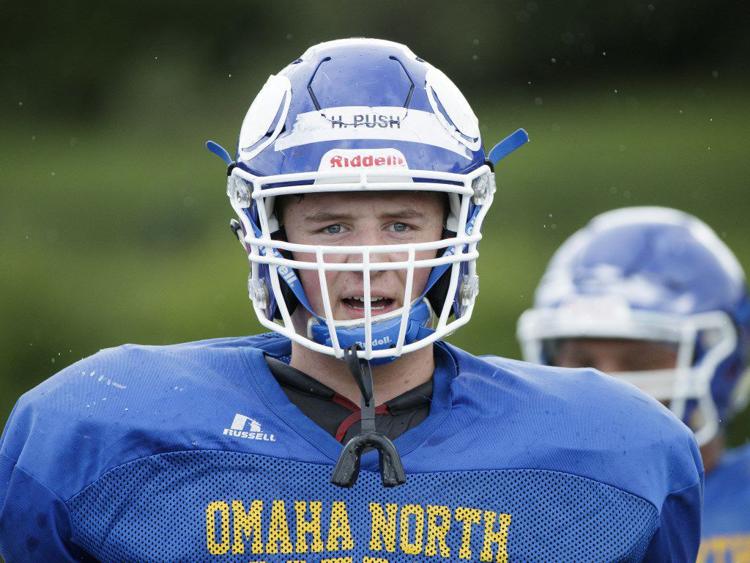 Football: Alex Bullock, Omaha Creighton Prep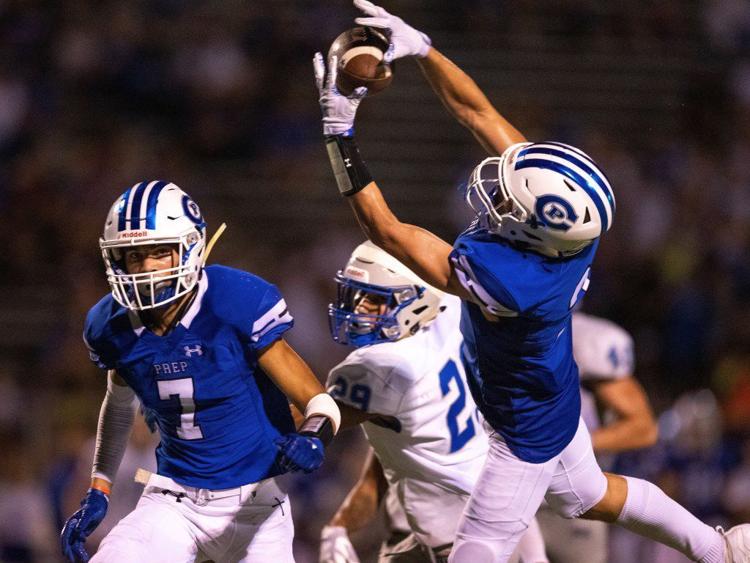 Football: James Conway, Millard West
Football: Mike Leatherdale, Wayne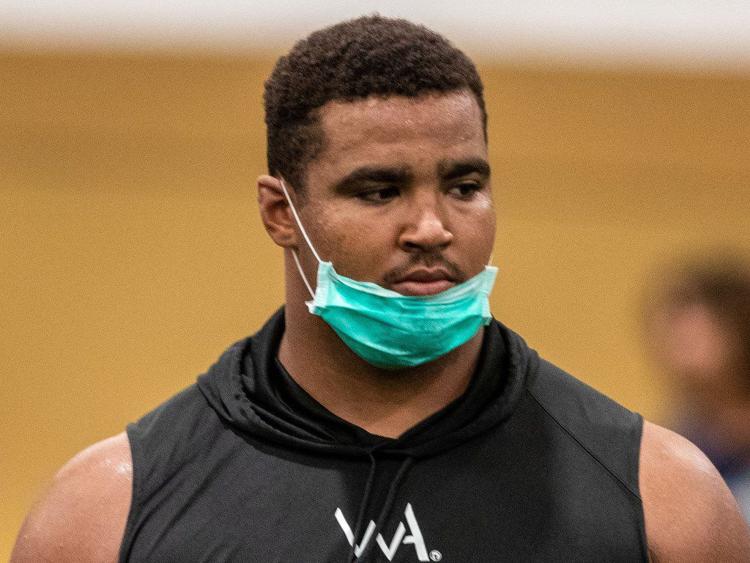 Football: Tommy McEvoy, Clarkson-Leigh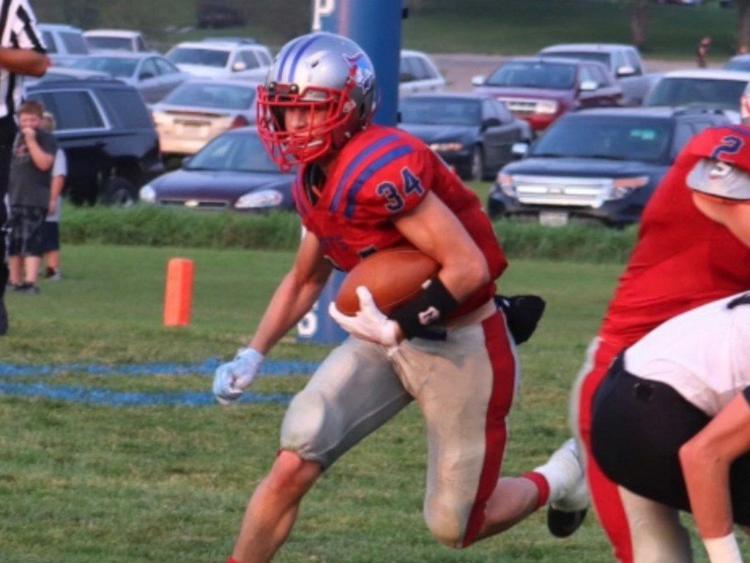 Football: Sam Scott, Omaha North
Football: Tommy Wroblewski, St. Paul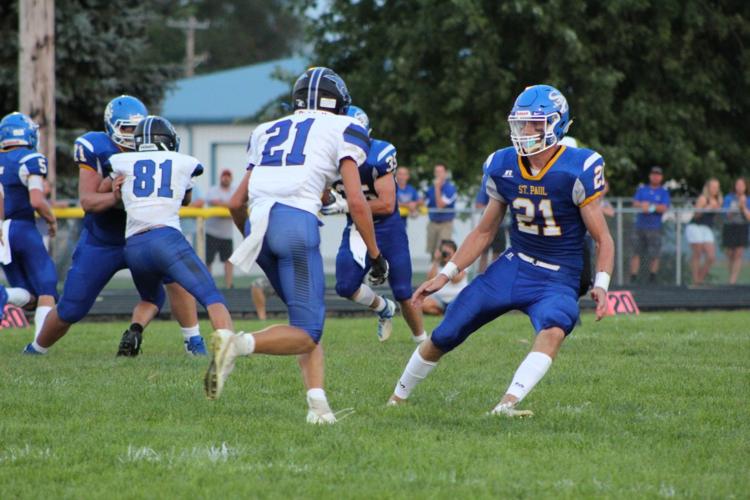 Football: Isaac Zatechka, Elkhorn South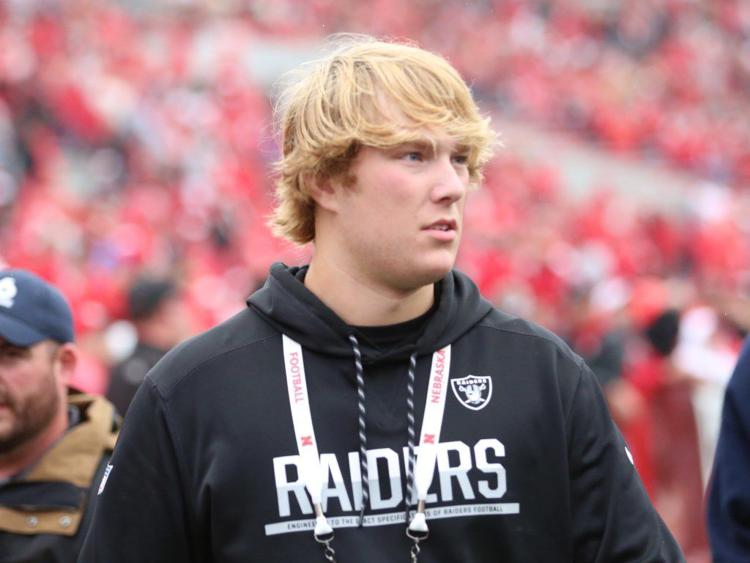 Boys Basketball: Chucky Hepburn, Bellevue West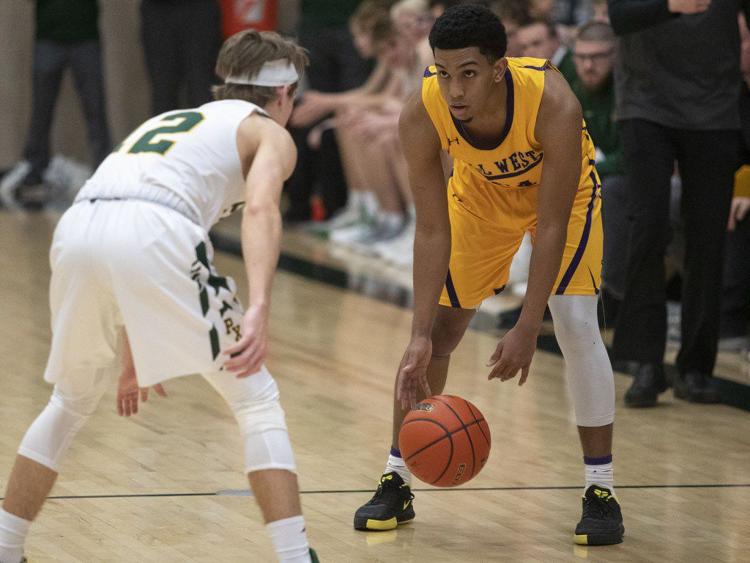 Boys Basketball: Hunter Sallis, Millard North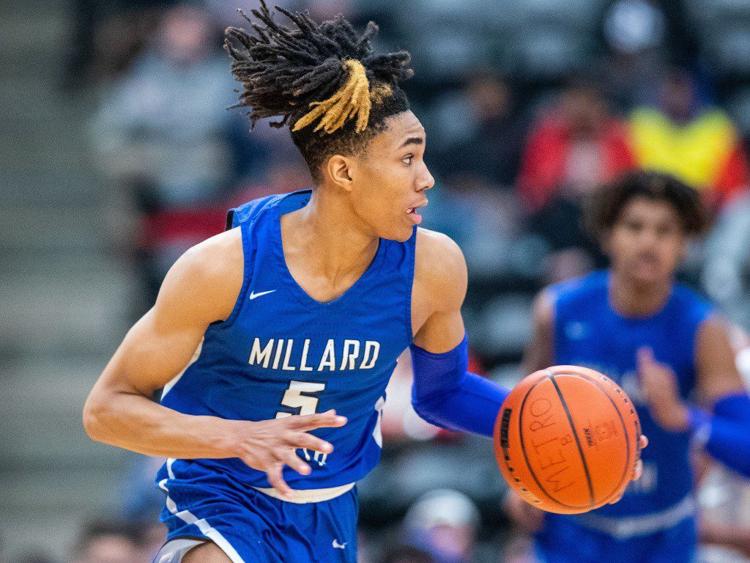 Boys Basketball: Frankie Fidler, Bellevue West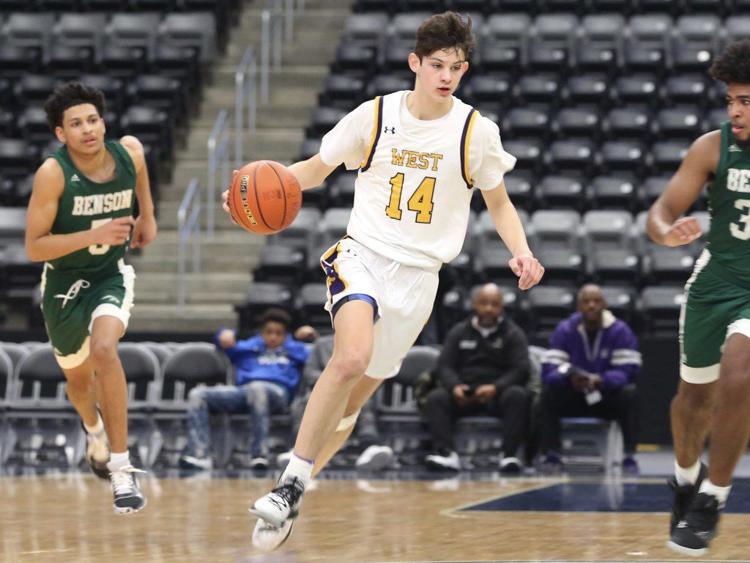 Boys basketball: Jadin Johnson, Millard North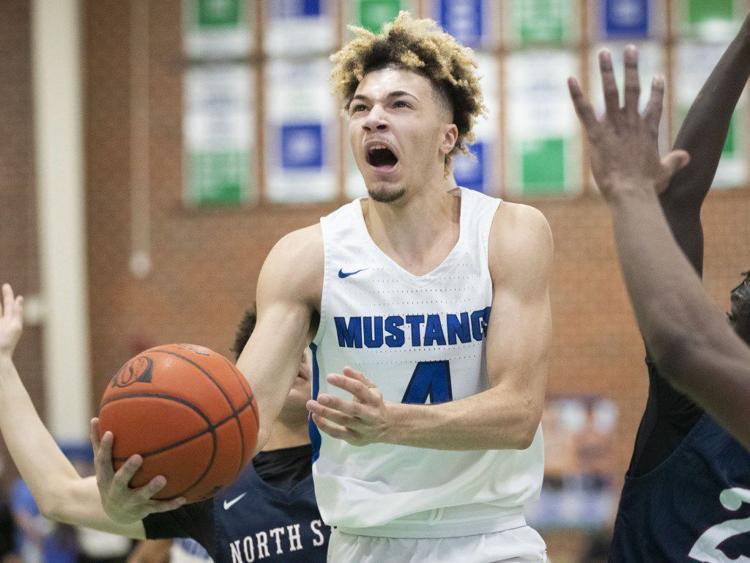 Boys basketball: Saint Thomas, Millard North
Girls Basketball: Allison Weidner, Humphrey St. Francis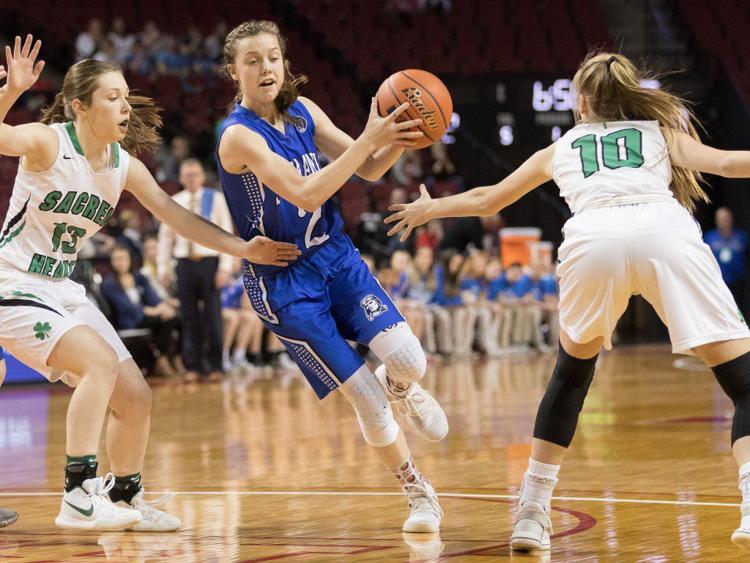 Girls Basketball: Alexis Markowski, Lincoln Pius X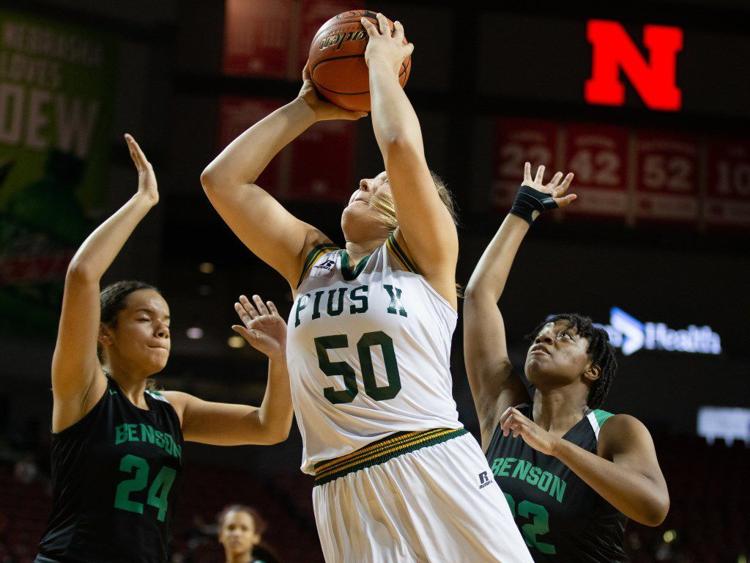 Girls Basketball: Aanaya Harris, Omaha Burke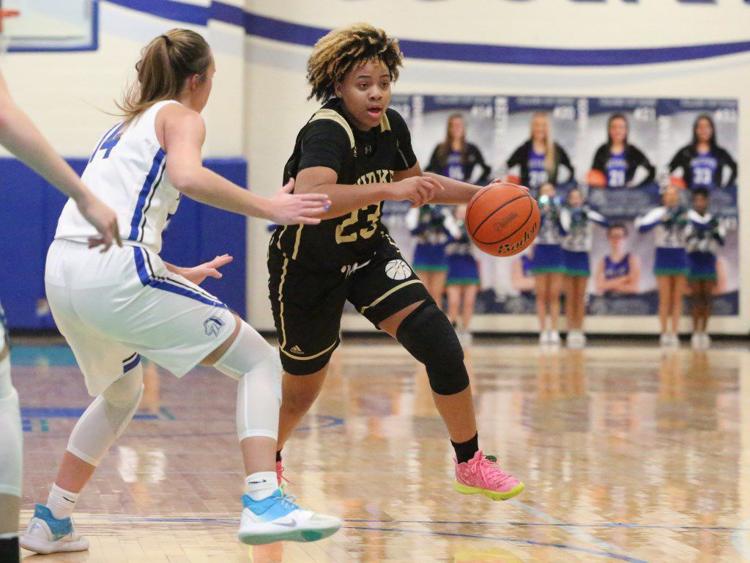 Girls Basketball: Grace Cave, Weeping Water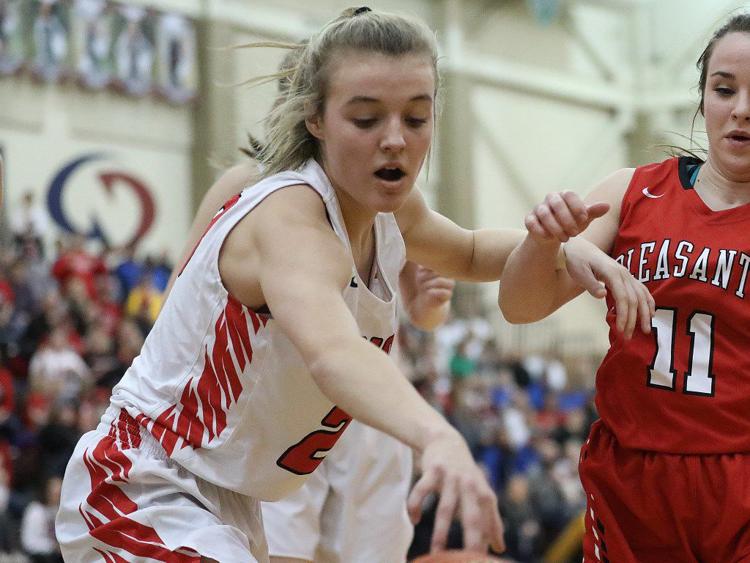 Girls Basketball: Kaysia Woods, Lincoln High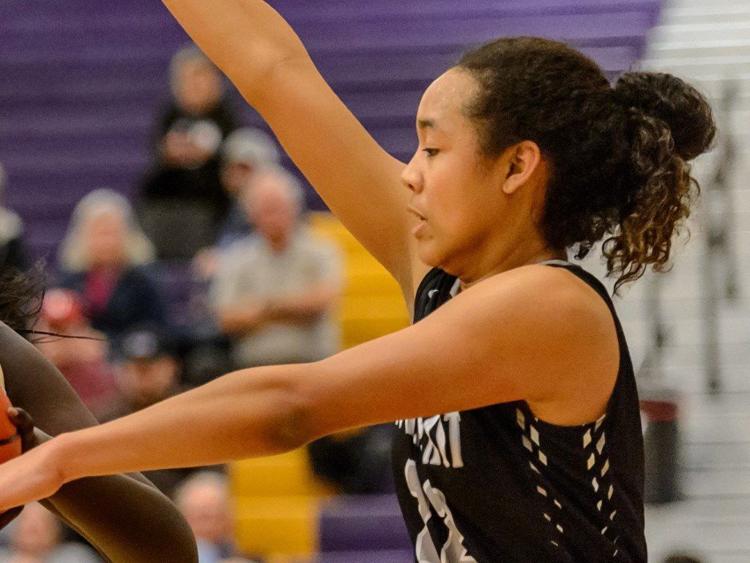 Girls Basketball: Nyanuar Pal, Omaha Central