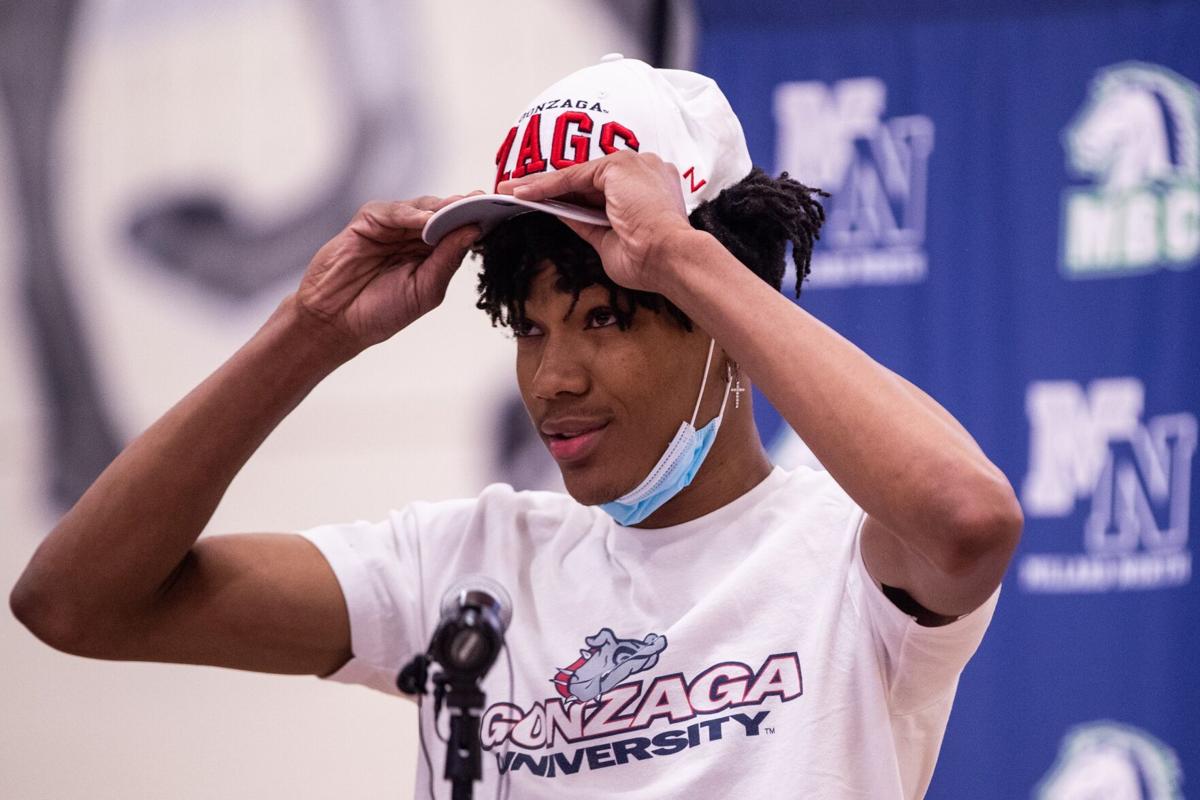 Hunter Sallis knew Monday. Gonzaga knew Wednesday.
The rest of the basketball world knew Friday that Sallis committed to the Bulldogs.
And when the five-star recruit from Millard North gets to the Spokane, Washington, school — which is undefeated, ranked No. 1 and plays Creighton on Sunday in the Sweet 16 — he intends to fight to be in the lineup.
"They've told me that the spot is there. I just need to go get it," Sallis said. "They haven't guaranteed me anything or anything of that sort. But I know when I get there I have to work to play a lot."
Gonzaga's ranking, style of play and recruiting effort all entered into his decision, which Sallis said was not made until Monday.
"I was still unsure about everything," he said. "It was just hard. With Gonzaga's great season, they've been looking really good, and I looked at everything. So it just made sense."
He said it came down to Gonzaga over Creighton, UCLA and Kentucky. His other announced finalists were Iowa State, Kansas, North Carolina and Oregon. Sallis said he'd be contacting those schools later Friday.
Millard North averaged 80 points a game while winning this season's Class A state championship. Gonzaga averages 92. So Sallis sees a good fit with the Bulldogs' playing style.
"They play fast," he said. "They let the guards go and then they have great bigs."
Gonzaga and Nebraska, the latter falling off his list when he narrowed it to 12 schools, were the only ones he officially visited. He went to Spokane during the middle of the 2019-20 season — before the pandemic severely limited recruiting and cut off official campus visits — and developed an immediate bond with coach Mark Few and his staff.
Sallis said his link to the Bulldogs began when his father, Trevis Sallis, sent them video highlights early in his junior year. Father and son liked watching Gonzaga play on television.
Gonzaga assistant Tommy Lloyd came to Millard North on a Sunday afternoon to visit with his parents — Hunter's mother, Jessica Haynes, is a former Omaha Central and San Diego State standout.
"They say if Tommy comes to your school, they're really serious," Millard North coach Tim Cannon said. "Tommy would tell Hunter, 'I watched your game film and you need to do this better.' He would get on him, which I appreciated."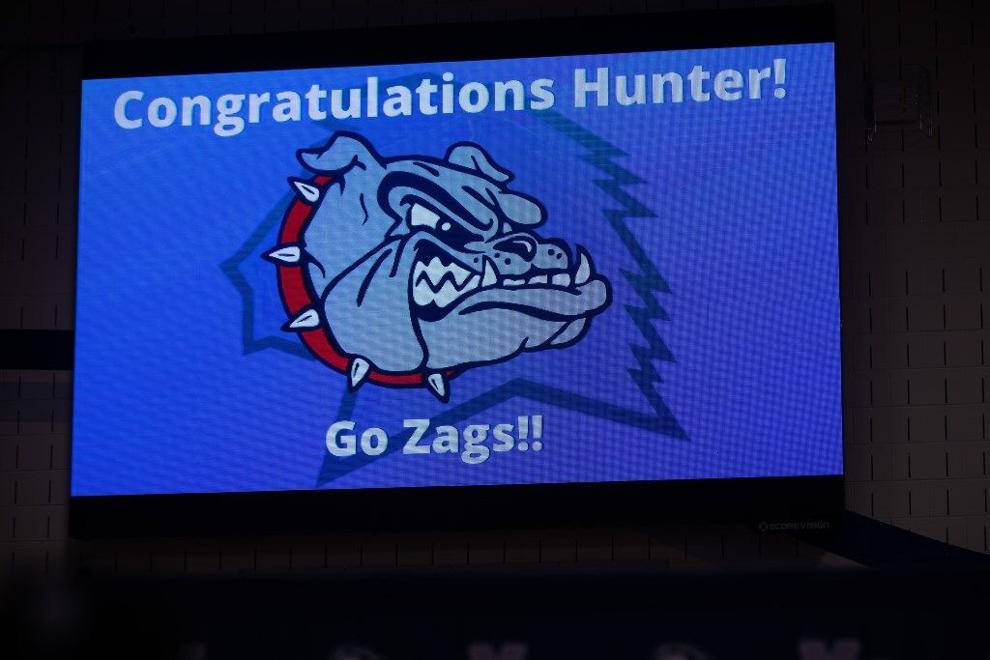 For his announcement, which was released first to ESPN, Sallis read a short acknowledgment speech before a video played on Millard North's display boards. It ended with the Gonzaga logo popping up.
At that moment, Sallis revealed a Gonzaga T-shirt that was under a green warmup top and put on a Gonzaga ball cap. The rest of his family displayed their Bulldog gear, too.
The 6-foot-5 perimeter player is No. 6 nationally in 247Sports' rankings for the 2021 class. ESPN has him 13th. He is third on the Class A career scoring chart with 1,819 points. He scored 644 as a junior and again this season.
Sallis is the most-recruited Nebraska high school boys basketball player, with only Mike McGee from Omaha North in 1977 rivaling him. McGee went on to set records at Michigan and had a long NBA career.
The returning All-Nebraska player has been named to the Naismith All-America second team, chosen on Thursday night to the USA Junior National Select Team for the 2021 Nike Hoop Summit, and made the McDonald's All-America team. Because of the pandemic, the McDonald's and Nike games will not be played.
---
Photos: Hunter Sallis commits to Gonzaga