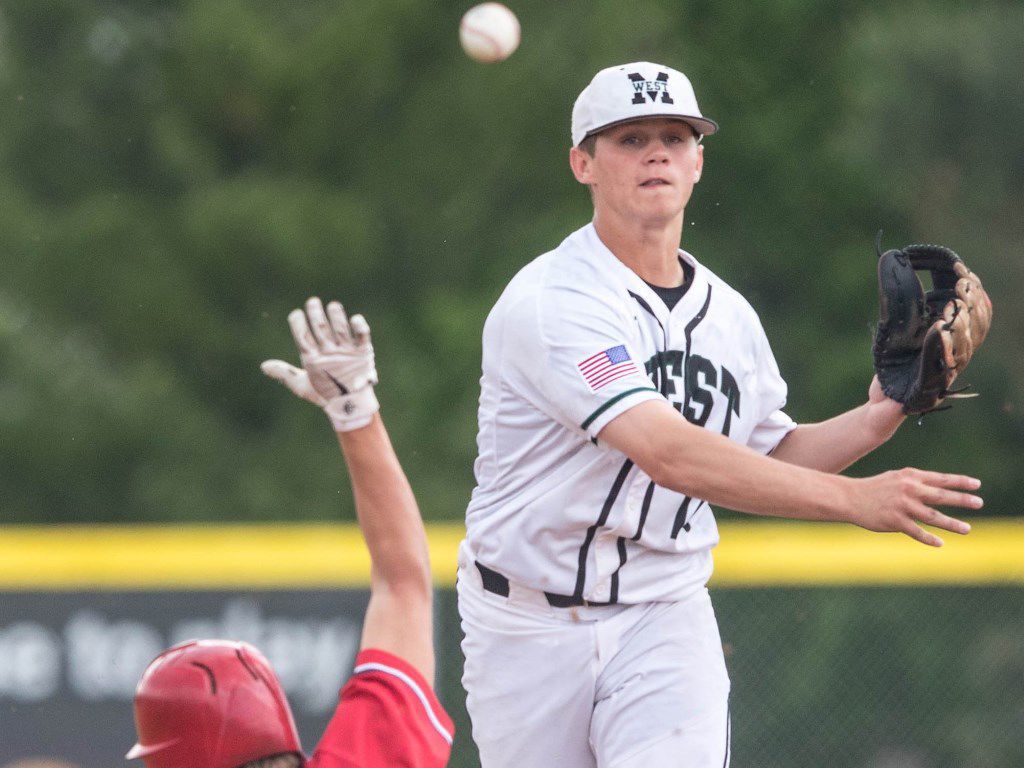 The Gatorade Player of the Year in Nebraska will play baseball for the Huskers after all.
Max Anderson was all set to head to Texas A&M next month. After more than 21 months as an Aggie pledge and with his letter of intent signed in November, the 2020 infielder from Millard West thought that his recruiting process was finished.
But everything changed in the last two weeks. A shortened Major League Baseball draft — slashed from 40 rounds to five — created a roster crunch at A&M. So Anderson parted ways with the program and secured his full release, even needing the school's athletic director to sign off on the move.
That's when Anderson reached out to the team his family had season tickets for growing up.
"In about 24 hours, everything came together," Anderson told The World-Herald. "They offered me, and I loved what I heard. I mean, I've been going to Nebraska games since I was probably 3 or 4. How 2020 has been going is kind of how my recruiting process went — kind of just unexpected."
Anderson announced the move on social media Monday night, making him the 17th known newcomer set to arrive this fall and the eighth with in-state roots. He will be eligible to play right away next spring, he said.
Due to circumstances beyond my control I will not be attending TAMU anymore. I would like to thank everyone who has been with me during all this. With that being said I would like to announce that I will be coming home and following my dreams by committing to Nebraska. #GBR 🔴⚪️ pic.twitter.com/YDmLy9Jhi2

— Max Anderson (@maxanderson62_) June 22, 2020
The late add is a significant one for the Huskers as they close out coach Will Bolt's first recruiting class. The 6-foot-1, 200-pounder helped lead Millard West to its first Class A state title in 2019, when he batted .353, led the state in home runs (10) and co-captained the All-Nebraska team. He projects as a shortstop at the college level.
Anderson won the Gatorade honor this year despite the entire spring prep season being canceled because of the coronavirus pandemic. He is set to become the first Nebraska winner of the award to play for the Huskers in a decade (Logan Ehlers, 2010).
"Right now I'm just looking for the opportunity," he said. "I just want to get down there and show them what I can do and make sure that they can't keep me off the field, wherever that may be."
Set to be a scholarship player in Lincoln, Anderson held offers from Creighton and Kansas during his initial process in high school and spoke with Iowa and Auburn. Nebraska's previous staff had some contact with him, he said, but "we didn't really get deep into conversation." Though Bolt was an assistant at A&M when Anderson committed, the teenager said his primary recruiter there was head coach Rob Childress.
In the end, Anderson said, he believes that it all happened this way for a reason.
"It's kind of just a whirlwind of emotions, honestly," he said. "It all caught me off guard in the moment. A normal reaction from anybody would be to be a little sad. But that didn't last long. Nebraska would have been one of my first options if I'd have gotten the offers earlier."​
---
All-Nebraska baseball through the years