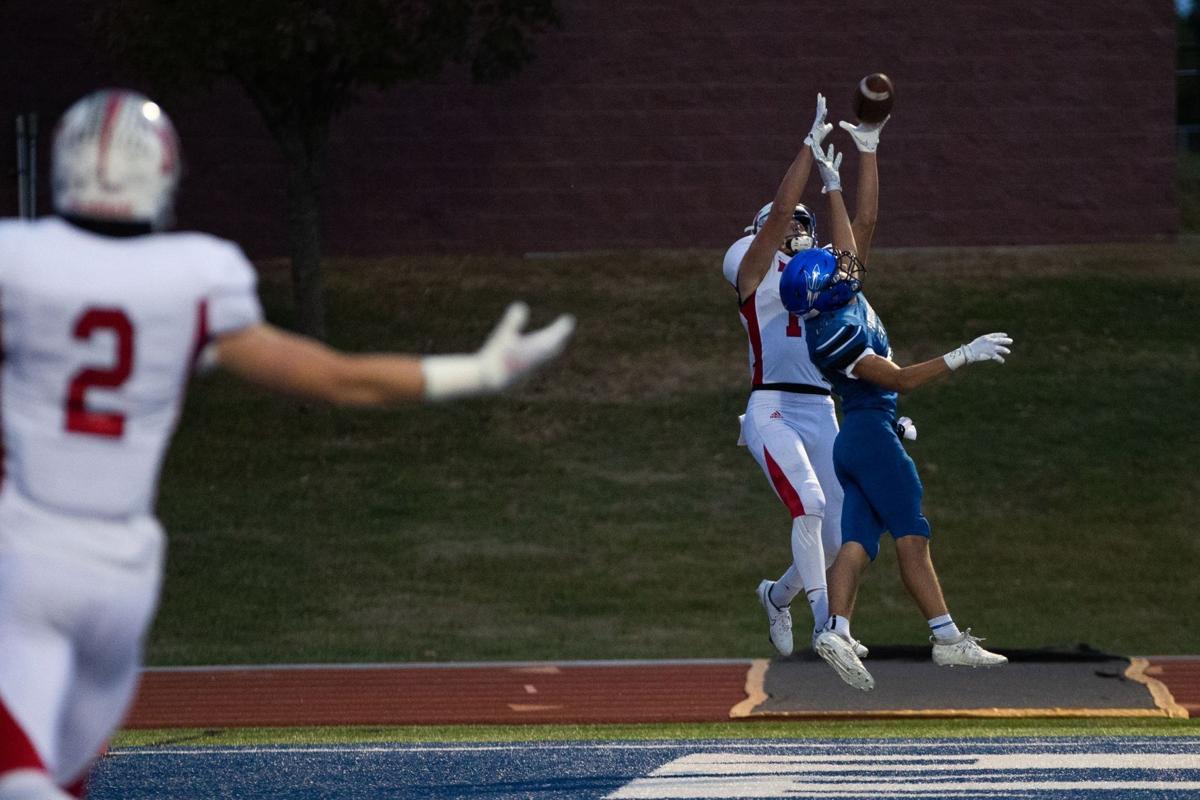 FIRTH, Neb. — James Carnie had plenty going through his mind Friday. And for once, none of it had to do with college football.
The Norris senior tight end lamented a pair of dropped passes. He grinned about his bobbling, 47-yard touchdown catch. He wondered if a cut on his right elbow would ever stop bleeding. Mostly, he celebrated a 47-8 win over Crete that — coupled with a loss by top-rated Hastings — should vault the Class B Titans to their first No. 1 ranking next week.
"Football is my getaway," Carnie said. "That's a really big decision for me on where to play in college, and I just wanted to put that aside for two or three hours out here."
Earlier this month, the 6-foot-5, 220-pounder set an announcement date that arrives Monday. A former Miami (Ohio) pledge, Carnie's fast start led to a flurry of September scholarship offers from Wyoming, Iowa, Kansas State and Pittsburgh. Then the lifelong Husker fan added Nebraska on Oct. 5 — he speculated that his self-imposed deadline perhaps motivated NU coaches to pull the trigger.
But on Friday, Carnie stiff-armed the future in favor of the moment.
Donning a black mask, he walked across the field with parents David and Amy as part of Senior Night festivities. He stretched for his last regular-season home game as golden rows of corn waved in the breeze past the south end zone. Music played over the speakers, occasionally interrupted by Spotify ads or distant train whistles. A hazy, orange sun dipped below a rainbow horizon as the teams lined up for kickoff.
The future Division I tight end made more of a difference on defense in the blowout victory. His 7-yard sack on third-and-9 ended a drive — "Hard to get away from James when he's got a hand on you like that," the Norris P.A. announcer observed. A second-half Carnie pass rush resulted in a pick-six by teammate Cooper Spaulding. Carnie lined up at left end, with Crete mostly running in the opposite direction or pitching wide to get around the Norris standout.
"It's fun beating on those O-linemen a little bit," Carnie said with a smile. "Next year I'm not going to be doing that, so I'm trying to do it as much as I can right now."
Meanwhile, his impact on offense didn't come easy as senior Bryson Schultz accounted for four touchdowns and the Titans jumped to a 35-0 lead. A short first-quarter throw in the red zone went off his hands, and a deep ball later fell incomplete as a Crete defender stuck with him. He split out wide on every play, alternating sides of the field with fellow senior and Nebraska baseball commit CJ Hood.
Carnie ended his drought in highlight fashion late in the third quarter, hauling in a deep pass from Cooper Hausmann for a score. Facing press coverage, he sprinted down the right sideline and knocked the ball into the air twice — at one point it grazed the back of his right shoulder pad — before crashing into the front pylon.
Norris (6-1) has plenty of meaningful games left, and it was all smiles as the contest ended and homecoming royalty lined up on the field. "Good game, Carnie!" a middle schooler yelled to the tight end, who smiled back. Carnie did a couple of short interviews, then posed for photos with family and friends.
"I owe it to all these kids," Carnie said. "They poured their heart and soul into making this our season. I couldn't do it without them, so I'm nothing but proud of them."
Monday, though, will be Carnie's day. He said he plans to release a commitment video. Walking through the school hallways last week with Hood, many students joked that they were in the presence of two future Huskers.
"Everybody asks me where I'm going," Carnie said. "I say, 'You'll find out on Monday.' They've been trying to pick at my brain every single day. It's fun."
Said Norris coach Ty Twarling: "I'm anxious to see his decision. I told him I'd like to ask but I'm not going to."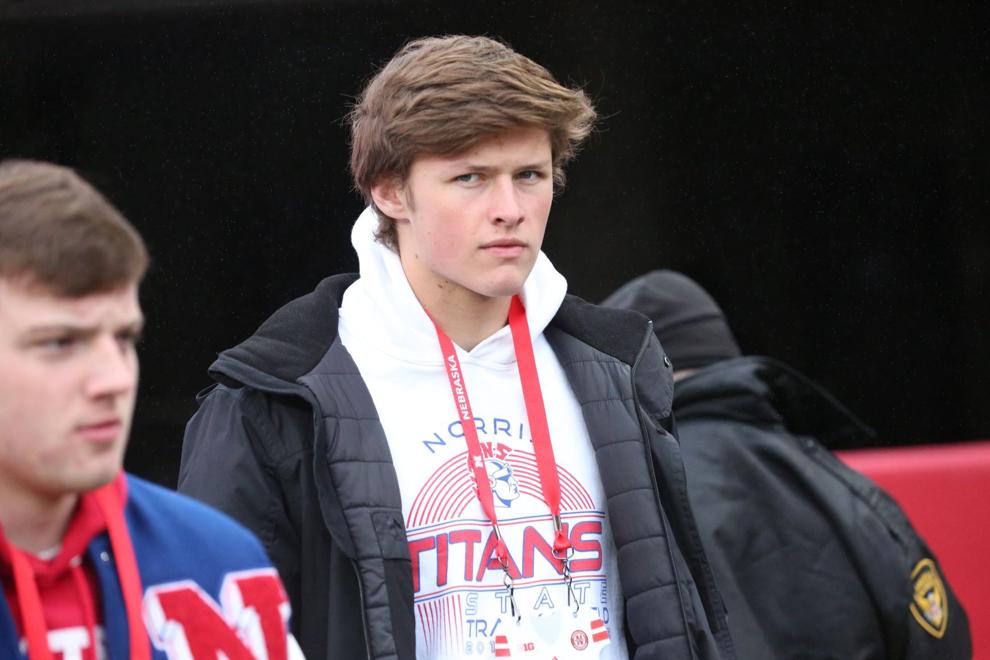 Carnie, who could become the fifth in-state scholarship addition to Nebraska's 18-man 2021 class and third tight end of the group, visited Kansas State for a game recently and has taken a virtual tour with Iowa.
The Huskers need no such introduction.
Carnie said he has a picture of himself as a 4-year-old in front of the big screen at Memorial Stadium. His grandparents have season tickets on the club level in West Stadium. He has relatives who donated enough money to the Kauffman Center on campus that the academic residential building bears their name.
"When we say we bleed red, we actually do," Carnie said.
Does that mean the tight end will soon be wearing red in Lincoln? With a big decision like that, Carnie is determined not to drop the ball.
---
Nebraska football's 2021 recruiting class