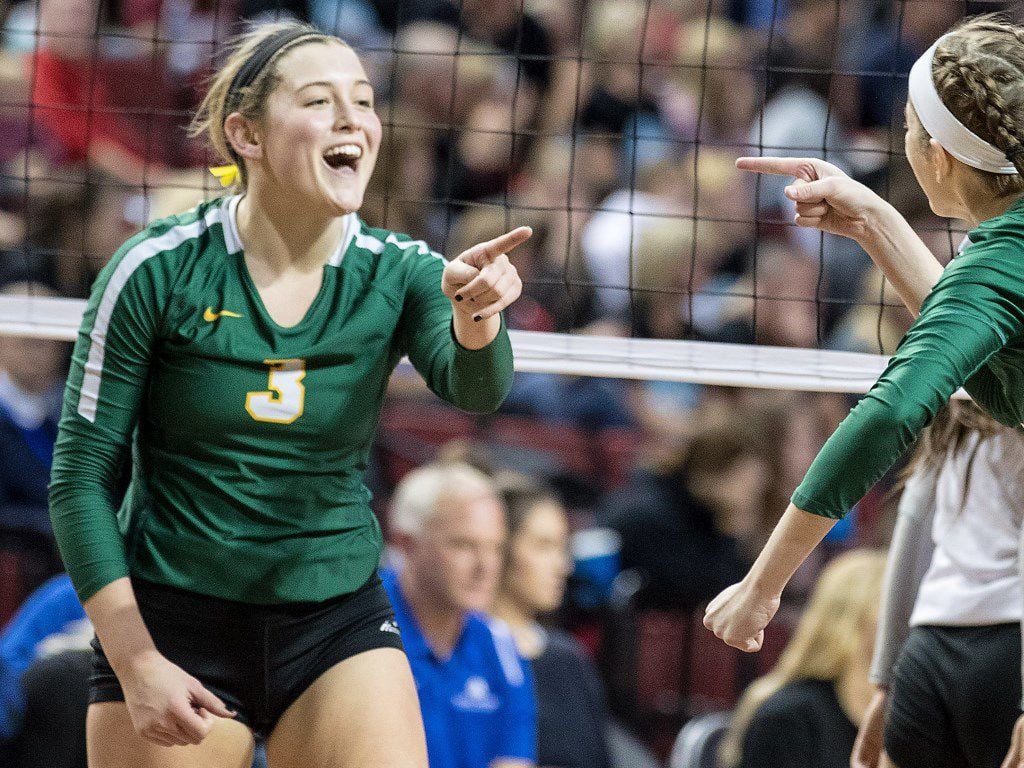 Gretna's Skylar McCune didn't see a need to prolong her college search.
The outside hitter received an offer from Creighton and committed to the Bluejays on Monday, a few months before the start of her junior year.
"It was really important for me to stay close to home," she said. "I love the coaches and they have a great program that keeps getting better and better."
McCune's desire to play in this area helped her select Creighton over BYU, her other finalist.
She made an immediate impact at Gretna as a freshman with 170 kills and 258 digs. McCune boosted those numbers as a sophomore, when she pounded 420 kills — third in Class A — and had 456 digs.
She helped the Dragons reach the Class A final, where they lost to Papillion-La Vista South in five sets. McCune had 54 kills and 51 digs in three state tournament matches.
"Our season was amazing," she said. "I've never loved a team more than the one we had this past season."
Though she's an outside hitter for Gretna, the 5-foot-8 McCune will be a libero with the Jays.
"I don't quite have the height so I've known for quite awhile that libero would be my spot in college," she said. "I love the back row."
McCune said getting so close to the school's first state championship — Gretna has been runner-up three times — will serve as motivation for the coming season.
"It won't quite be the same team," she said. "But I know that we're all going to be super committed."
The junior-to-be said she has been preparing for that season by taking lessons at the Premier Volleyball Club and lifting weights at the high school.
"I'm trying to keep things as normal as they can be with the coronavirus stuff," she said. "But that hasn't been easy."
Her family, meanwhile, has done its part to boost the local economy since her commitment to CU.
"They went to Scheels and bought a bunch of Creighton stuff," she said. "I know they're as excited as I am."
---
All-Nebraska volleyball teams through the years