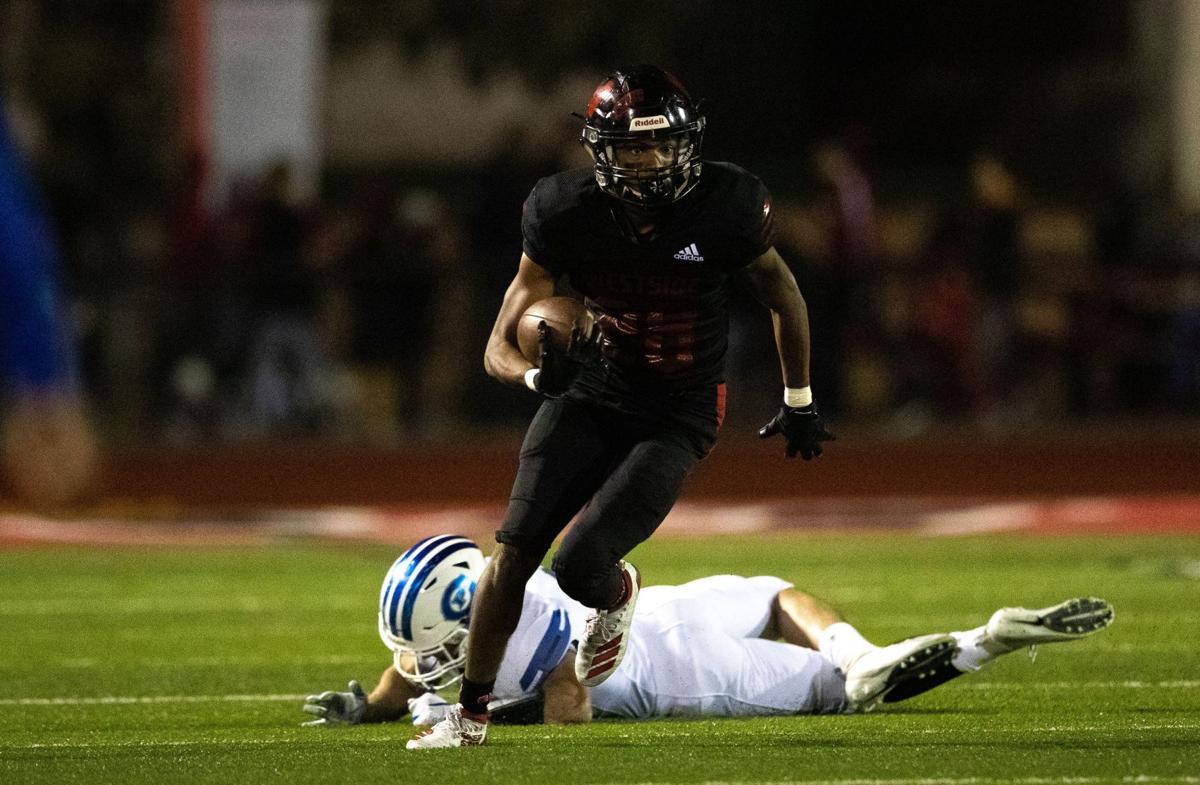 Oregon gave Avante Dickerson an early Christmas present — a scholarship offer.
"They offered on Christmas Eve," the junior from Omaha Westside said. "I FaceTimed with Donte Williams. And in the middle of us talking, he said I had an offer from them."
Williams, now the Ducks' defensive backs coach, held the same position at Nebraska in 2017.
"I think it is a big one," the 6-foot, 170-pound speedster said of his offer from Oregon. "It is just as big as Ohio State and LSU."
On Dec. 12, Dickerson tweeted that his top three schools were Nebraska, Ohio State and LSU — the latter two are the top two seeds for this year's College Football Playoff.
"My top three isn't final, just depends on what offers I get from now on," Dickerson said then. "Those three best fit me the most. All three can put me in the NFL at the position I'm playing in college. I like what their programs are doing."
On Thursday, NU linebackers coach Barrett Ruud called, too. Not to talk recruiting, but to see how Christmas with his family was. Dickerson unofficially visited NU earlier this month and has taken multiple game day visits to Lincoln.
"We watched some film with the defensive coaches and Coach (Scott) Frost," Dickerson said. "We discussed technique and how they would use me at Nebraska."
Now that Oregon is in the mix, Dickerson says he has more to think about.
"It changes most of it," he said. "I get five official visits. Ohio State, Nebraska and LSU will be three. ... 
"My first official visit might be Nebraska. They are trying to set up a couple of dates now. I am not sure of that yet. I think I will probably take two this spring and then finish the other three some time after track season."
Dickerson thinks he has a good relationship with Ohio State, despite Buckeye co-defensive coordinator and defensive backs coach Jeff Hafley taking the head coaching job at Boston College. Defensive backs coach Matt Barnes remained at Ohio State.
"I have a good relationship with (Hafley) and Coach Barnes," Dickerson said. "I have a good relationship with all of the coaches there."
Williams isn't the only former Husker assistant to be the lead recruiter for Dickerson. Corey Raymond is in his eighth year at LSU after spending 2011 on Bo Pelini's staff at Nebraska.
"I have been talking to Coach Raymond and building a relationship with him," Dickerson said. "It hasn't been a ton recently because they are getting ready for their bowl game."
And that's fine. Dickerson isn't ready to make a decision anytime soon.
"Right now, I am thinking either before my senior year or after," he said. "It will all be based on how I feel and if I am ready to make a decision."
---
All-Nebraska football teams through the years