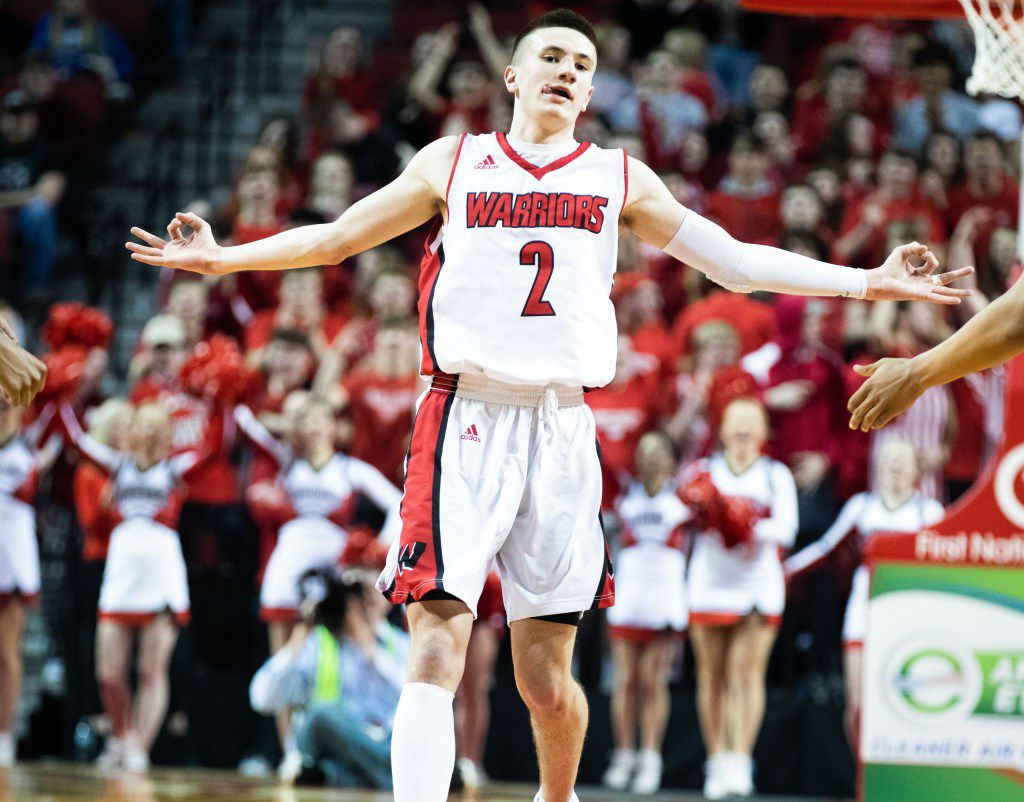 Jadin Booth announced his commitment to his hometown team, UNO, on Wednesday afternoon. Here is what the Mavericks are getting in the Omaha Westside standout:
1. Booth is the perfect fit for UNO. He can score from all three levels, is a prolific 3-point shooter and can create his own shot when needed. UNO's uptempo style matches Booth's skill set. He's a catch-and-shoot guy who should thrive in the Mavs' quick transition offense. Defensively he has the length and ability to guard positions 1 through 3.
2. Booth's intangibles also match exactly what UNO wants. He is an uber-competitive player on and off the court. He's also a tireless worker who loves to put in the extra work needed to be as good as he can. He fits into the culture of local players that are winners and make their teammates better. He's a lot like another local player starring for the Mavs — Papillion-La Vista product Ayo Akinwole.
3. UNO put in the work to get him. The Mavericks were the first team to offer Booth and recruited him hard for 11 months before his commitment. He was clearly a priority for the staff. And the timing is especially important. UNO's Summit League competitors — and also teams from the Missouri Valley and Horizon leagues — were interested and wanted to see more of Booth on the summer camp/AAU circuit. Securing his commitment in May was a big win for the Mavs.
Sign up for daily headlines from NEPrepZone
Get a daily roundup of game recaps, player features and more in your inbox.
Photos: Division I basketball and football recruits in Nebraska for the 2020 class
These are the basketball and football players from Nebraska in the 2020 class who have at least one Division I scholarship offer. Did we miss anyone? Let us know by sending an email to mike.sautter@owh.com