The colleges are going to get their paperwork on time.
But the ceremonies that are part of football's early signing period didn't go as planned Wednesday at Bellevue West and Omaha Burke.
The culprit was the forecast for strong winds during the school day, leading the Omaha and Bellevue schools to not hold in-person classes Wednesday. No kids in school, no signing ceremonies.
"It's pretty disappointing," Bellevue West's Micah Riley-Ducker said Tuesday night. "Obviously, I'll sign in the morning, but it is a big thing to have it with your family and friends."
West Athletic Director Jon Mauro said the school will have its four FBS-bound players — Micah Riley-Ducker to Auburn, Kaden Helms to Oklahoma, Henry Rickels to Air Force and LJ Richardson to Wyoming — at a re-enacted ceremony Thursday. Burke is planning the same for Oregon-bound Devon Jackson.
Helms and Jackson have endured coaching changes at their future schools since they made their commitments this past summer. Lincoln Riley left OU for Southern California with Brent Venables his successor. At Oregon, Dan Lanning is following Mario Cristobal, who left for Miami.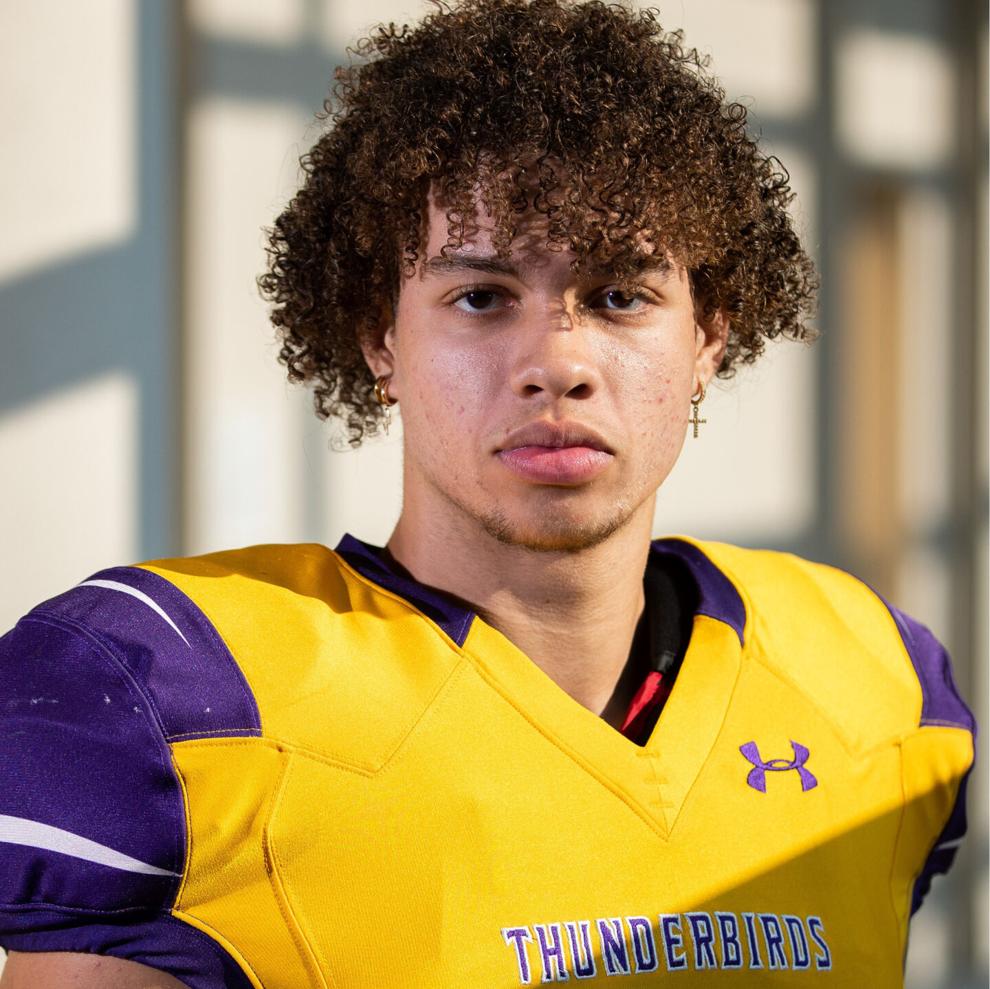 Helms said Venables and holdover assistants Joe Jon Finley and Cale Gundy visited him last week.
"It was good to finally meet all of them and topping it off with Venables," he said. Jeff Lebby is coming over from Mississippi to be offensive coordinator.
"Ole Miss, last year they didn't really have a lot of athletic tight ends like me," Helms said. "But (Lebby) is best friends with (Finley) and I think that's going to play a big part."
Once Lincoln Riley announced his departure, Helms said he took a round of calls from schools hoping he'd re-open his recruitment. Missouri, Michigan State, Iowa, Baylor, Iowa State and Nebraska were among them.
"They all hit me up the same day, asking me where my head was," he said. "I told them I was going to be patient. I had committed to the program. The coaches were a part of it, but they really weren't the main reason why I committed there."
Both Helms and Riley-Ducker are graduating early and will enroll in college for the second semester.