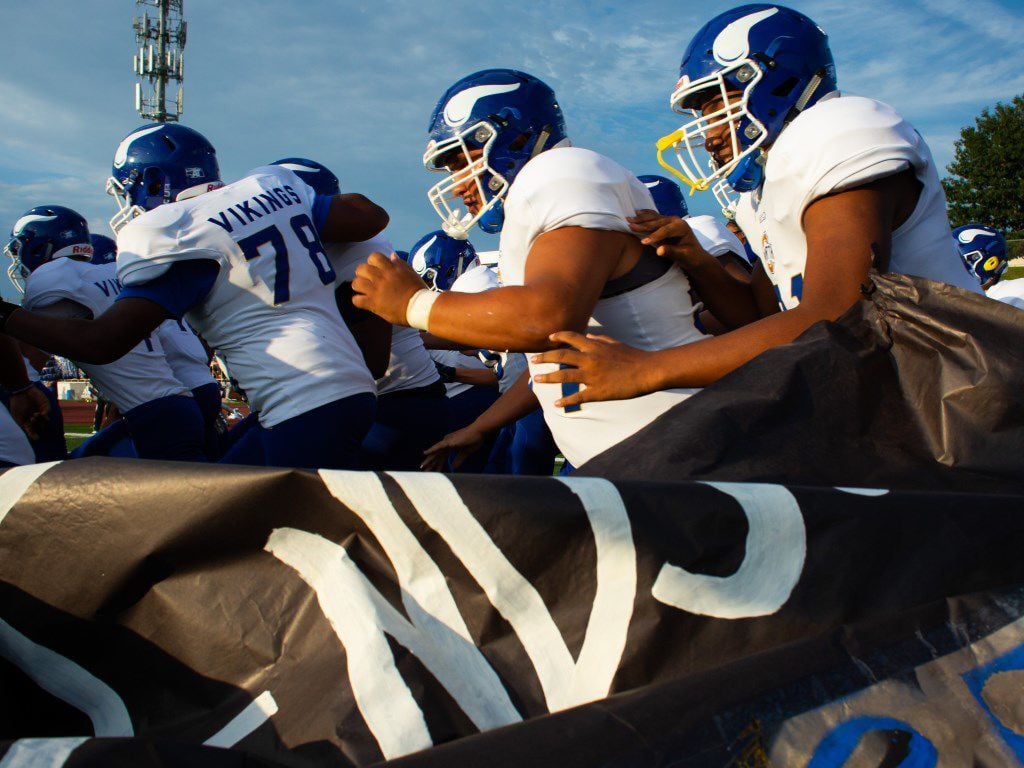 After interacting with coaches, athletes and parents, it often becomes evident how much sports impact the lives of so many high school students.
In the high school sports culture, the discipline, structure, life lessons and enthusiasm to do well are all there. For some of the kids I talk to and write about, it's why they go to school. Most of them trust and respect their coaches. The coaches are often their primary source of discipline.
It's not a movie. It's real. I see it. All the time.
If a kid doesn't respond to a phone call, I call his coach. The kid will call back in 30 seconds. If a kid is out of order in public, just mention his coach's name. Watch what happens.
This comes up because a decision by the Omaha Public Schools on whether fall athletics and activities will be allowed is likely coming in the next week.
It goes without saying that keeping students, teachers, staff and families safe from COVID-19 is of the utmost importance. It's documented daily by the media. Families and school administrators are facing hard decisions. I'm a parent. This is tough.
But here's a viewpoint that, unless you are part of the local sports culture, you may not have considered. It's a viewpoint that OPS coaches aren't being vocal about because, frankly, they've told me they were directed by OPS administration not to talk to the media.
This is what is being whispered and what they're sharing with other coaches in the Metro Conference. They are scared. Not only for this season, but the likely impact on future seasons. They also are worried about players who could be left rudderless without day-to-day contact and the carrot that is football.
If OPS is the lone district in Douglas or Sarpy Counties to not at least attempt to start to the season, they fear it could take years to recover. They want to be safe and will abide by the OPS decision, but they don't want it to be a "death knell" to football in the seven high schools. They want to stay on a level playing field in a state that has open enrollment.
If OPS decides to be the lone wolf and cancel fall sports, there will be some students and parents who seek to transfer out of OPS despite what the Nebraska School Activities Association and National Federation of State High School Associations said this week regarding holding firm on transfer rules.
How many is hard to say. But never underestimate the desire of parent and child when it comes to college football goals. Not playing in high school is no way to fulfill those.
They will find a way, even if it means lawsuits or finding a job elsewhere and moving to another area of the city or another city entirely. Peer recruiting is already underway. All you have to do is look at Twitter.
From past conversations I've had, OPS coaches know how important football is to structure and discipline.
"A lot of these kids don't have male interaction at home," is a common refrain. "We are all they got."
These coaches chose their profession and make assistant coach hires based on their care for the kids. They are hard-wired to make a difference in kids' lives. Not having access to them is something they cannot fathom.
Here is another thing that many outside the culture don't realize: An option being discussed by families is having their sons repeat eighth grade in 2020-21 to retain four years of high school eligibility. It's called redshirting. To avoid the awkwardness and stigma of taking the same classes with the same teachers and students a year younger, families could opt to take their son out of OPS for a parochial school.
Plus, four years from now, we could have a class full of kids who start their senior years having already turned 18.
Some football coaches have had discussions with families about what options might be available for their sons should OPS not have a season.
It's not as if the coaches are casting a blind eye toward the pandemic. They are weighing every angle. There is some momentum among them to back a shortened season. They think getting some games in is the biggest thing right now. Or at least trying. Many would be in favor of an OPS-only schedule as opposed to traveling outside the city.
One non-OPS athletic director told me his school is going to have its players wear masks in practice under their helmets.
That seems to be the spirit those connected to OPS football are hoping for. Keep trying. Keeping kids in OPS is important. Coaches being with the kids is important. Playing, and everything that goes with it, is important. If playing becomes untenable, then pull the plug.
That's the whispered message among coaches. Now it's out.
Photos: Warren Academy Top Prospects Showcase
Omaha World-Herald: Nebraska Prep Zone
All the latest updates for Nebraska High School sports