Ever played full-contact Monopoly?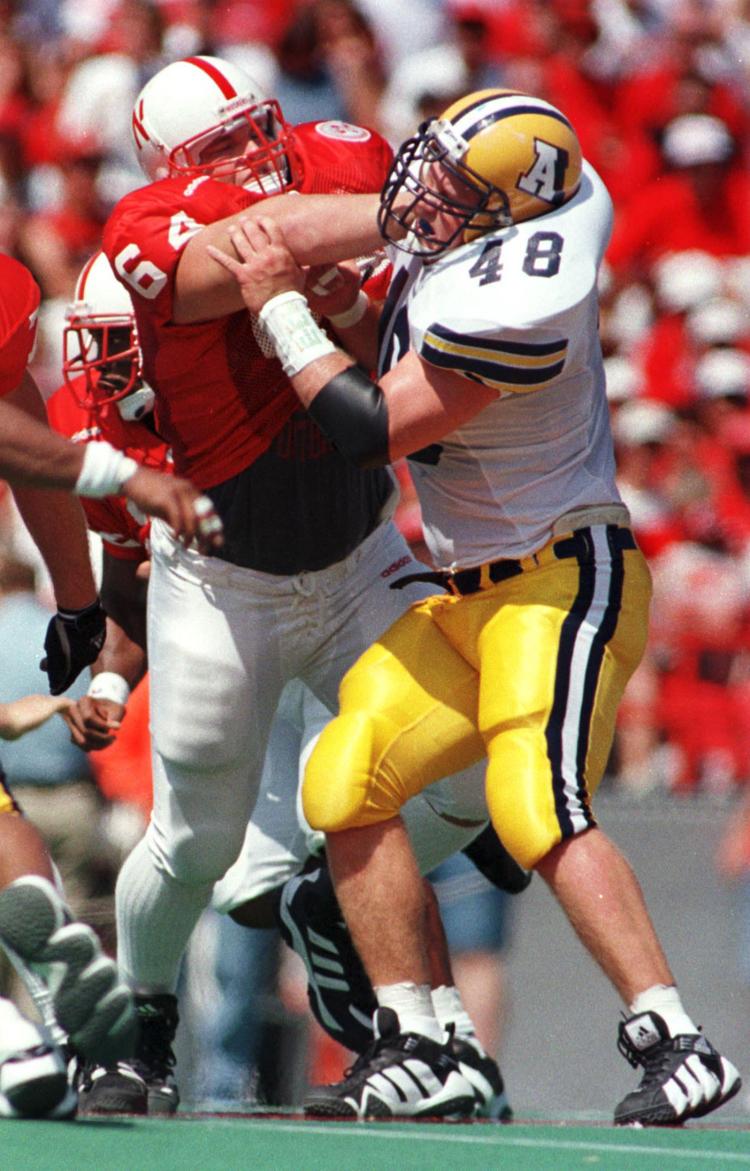 It's played by two fairly large brothers who don't like to lose. Take Boardwalk at your own risk.
"You could take a boardgame and it could get ugly real quick," Jon Zatechka says. "Monopoly got heated at times."
Said his brother, Rob: "We used to play chess and I remember we would get after it pretty good."
"We had an older brother, Steve. You're playing tag or touch football or sandlot baseball and somebody is on their back and somebody else is on top of them. The games of tag turned into a brawl."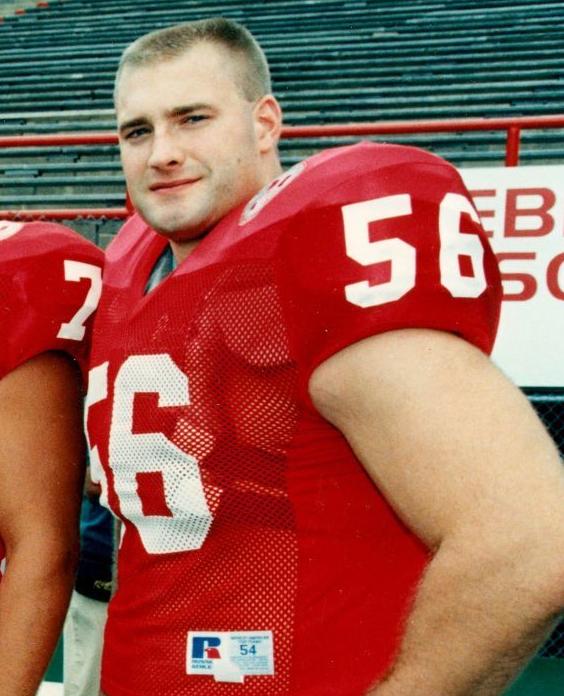 The Zatechka brothers' rivalry takes on another level Friday night.
The Class A state championship between Omaha Westside and Elkhorn South is more than two of the top teams in the state. It's brother vs. brother, dad vs. dad, uncle vs. uncle.
It's Jon, the father of Elkhorn South senior Isaac, vs. Rob, father of Westside junior Ryan.
The stakes are high — and the two former Husker offensive linemen know high stakes. Both played in and won national championship games at NU from 1994-97.
But this time is different. This time they are helpless, nervous dads.
"It's going to be stressful because I have a vested interest in both of these teams and both of these kids," Rob said. "Somebody is coming out of it ecstatic and someone is coming out of it not happy."
They won't be alone as nervous, helpless former Husker dads.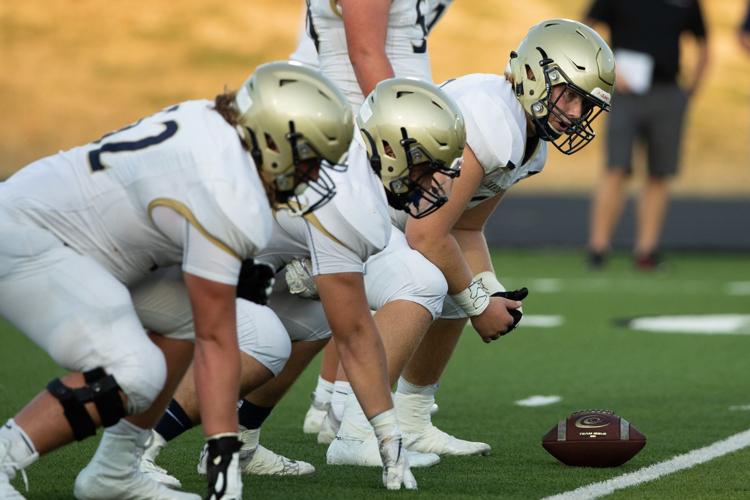 Joining Jon in the Elkhorn South section is Eric Crouch (dad of Carsen), Matt Hoskinson (Sam), Kyle Emsick (Chase) and Danny Noonan (Maverick).
On the home Westside bleachers will be Kris Brown (Kolby) and Damon Benning (Caleb).
Meanwhile, across town at Elkhorn High, former Husker quarterback Monte Christo will watch son Drew play for the Antlers in the Class B title game — as will former UNO star Chris Bober (Austin).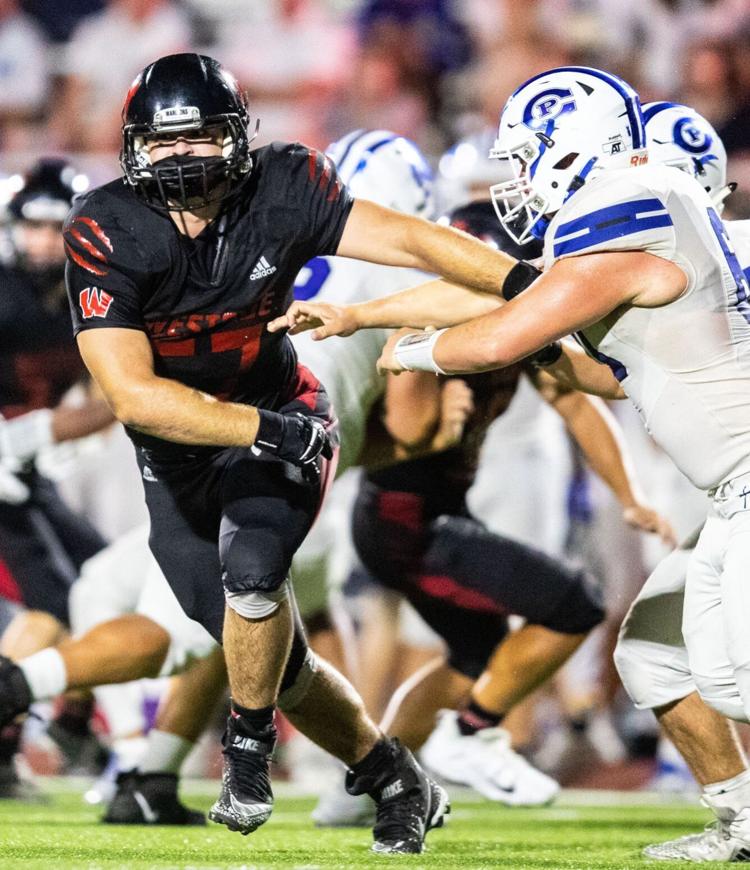 The Husker stars are aligned, with a twist. (One of NU's all-time kickers) Kris Brown's son Colby is a quarterback at Westside. (Heisman Trophy quarterback) Eric Crouch's son Carsen is a kicker.
"It's kind of a weird collection at these two schools," Rob said. "You look around town and there's a former Husker's kid lurking at every other school."
Including the volleyball court. Jon Zatechka's daughter Estella was part of Elkhorn South's recent state title run. No pressure, Isaac.
"All those guys I played with, to see their kids coming up, they are unbelievable athletes," Jon said. "It's fun to see."
The timing makes sense. A generation of some of NU's best athletes are in their late 30s and 40s now with kids in high school. With their athletic genes on display every Friday night.
But that doesn't equate to pressure. Let's face it: the 1990s were a long time ago.
High school kids today don't know those glory years. And how many of them wear Husker gear to school?
"They kind of have an idea," Westside coach Brent Froendt said.
"We brought (former Husker) Jason Peter in five or six years ago to talk to the team and we had three kids who knew who Jason Peter was. So we had to give them the whole bio and show them his career.
"It's pretty shocking. Some of the kids are Husker fans because of their parents but not many."
The coaches are a different story.
Froendt is from Coleridge, Nebraska, up in the northeast corner of the state. He played on a 1982 state championship team — the same year as Westside's last state title.
He graduated from UNL in the late 1980s and began his teaching career in the early '90s. He's been the head coach since 2009 and been at Westside a total of 28 years.
So when Kris Brown started showing up to pick up his son, the coach noticed.
"It's cool to see them but also depressing because it means I'm old," Froendt said with a laugh. "To see those kids coming through and knowing I was watching their dads.
"They're just great people and great supporters. They don't try to put any higher expectations on us or try to meddle by any means. I'm sure they brought their kids because they trust the school district and want them here, so there's some satisfaction in that."
Same at Elkhorn South, where coach Guy Rosenberg has taken a Class B state championship program and turned it into one of Class A's top teams. The sons of former Huskers have all been part of the process.
Meanwhile, Westside and Froendt are in their third attempt at a Class A title in 10 years. Another chance at school history.
That's what the former Husker dads want more than anything for their kids: their own piece of history.
"There is a little bit of a disconnect there (from the past) and I say that as a good thing," Rob said. "I don't want them to look at this as something they have to live up to.
"Everybody's different. One of the best pieces of advice I got as a parent is, no matter how hard you try, your kids are never going to end up being like or doing what you think they are. They're always going to go and be their own person.
"That's a good thing. That's how it's supposed to be."
Rob Zatechka, who won the Draddy Trophy for academic excellence and community service in college football in 1994, said he and his wife stressed sports so their kids would be "well-rounded."
"All these lessons that come out of sports have such a huge applicability to life," Rob said.
The state championship games Friday represent a different finish line. It's been a long, strange fall. And the pandemic is heating up again.
The games were moved from Memorial Stadium to school fields for a variety of reasons, mostly to get them played.
This year getting to the last game is more of a special accomplishment. In fact, all the participants — heck, every player and coach in the state — this season deserve a medal.
"We've been very grateful that we have the opportunity," Froendt said.
"It's been hard because we're constantly lecturing the kids on social distancing and minimizing their exposures on weekends and that's no fun. We're educating them with doctors from UNMC. They also had to fight some people who didn't think they should be playing.
"My biggest stress was not allowing our kids to experience what is traditionally great about the game. Locker room camaraderie. We had to show them in and out and keep their spacing and team meals have changed a little bit. I have to give it to our kids, they are extremely resilient."
The NSAA is allowing 750 fans per side Friday night. For two brothers, the social distancing is probably a good thing.
"I wouldn't be able to pay attention to the game," Jon said. "He'd talk too much."
---
All-Nebraska football teams through the years
Omaha World-Herald: Nebraska Prep Zone
All the latest updates for Nebraska High School sports