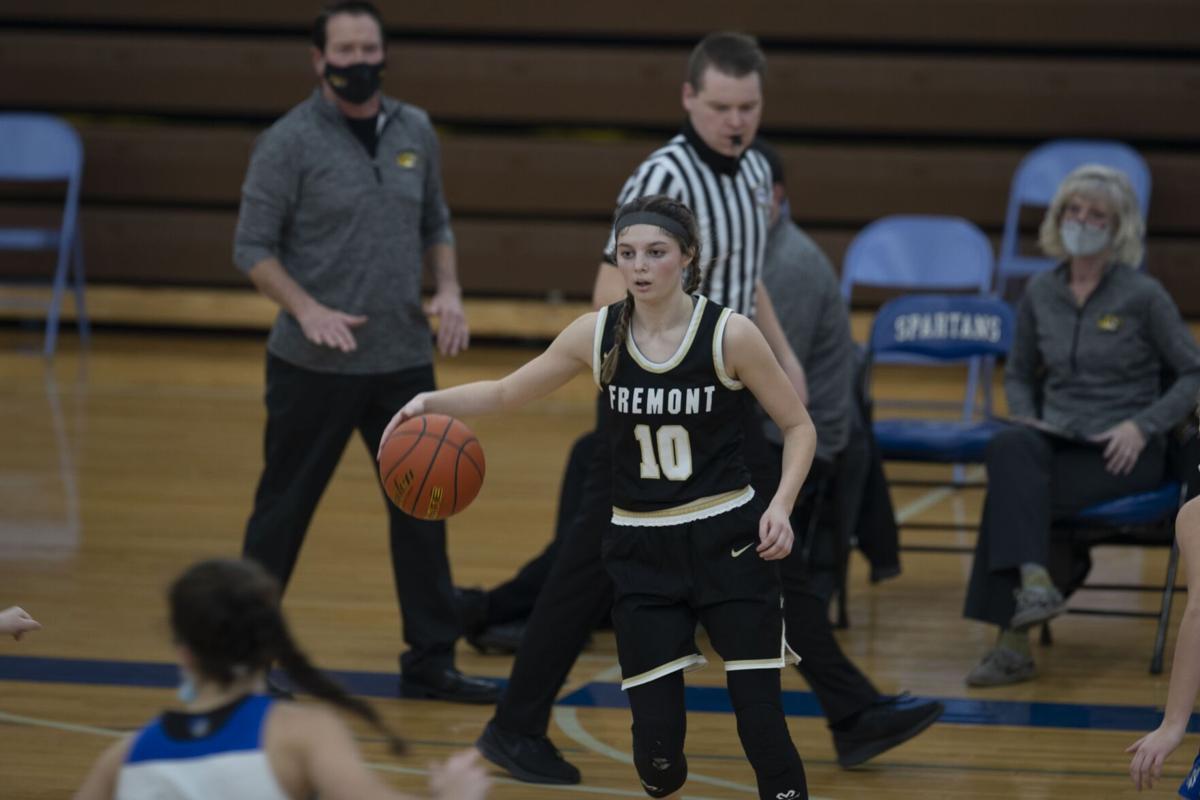 LINCOLN — Fremont got a measure of revenge Tuesday night against Lincoln East.
The second-ranked Tigers rode a big third quarter to a 77-60 victory over the fifth-ranked Spartans. East ended Fremont's season last year by defeating the Tigers in a state tournament semifinal.
Coach Kelly Flynn's squad trailed by a point at halftime but scored 34 in the third quarter to open a 14-point lead. That advantage grew to 23 late in the game as Fremont boosted its record to 11-2.
The host Spartans fell to 5-2.
"I was really happy with the way we played at the start and then the whole second half," Flynn said "We know how aggressive they are, but I thought we responded well."
The Tigers were coming off a 77-73 win over Iowa power Glenwood, a game in which they scored 30 in the third quarter. Fremont was even better in that period Tuesday night, sinking eight free throws and 11 of 19 shots from the field — including four 3-pointers.
"They ramped it up a notch, and we didn't match it," East coach Dennis Prichard said. "They've got a lot of girls that can score."
Leading the way was Taylor McCabe, who finished with a game-high 24 points. The Iowa pledge had a career-high 37 in Saturday's win over Glenwood.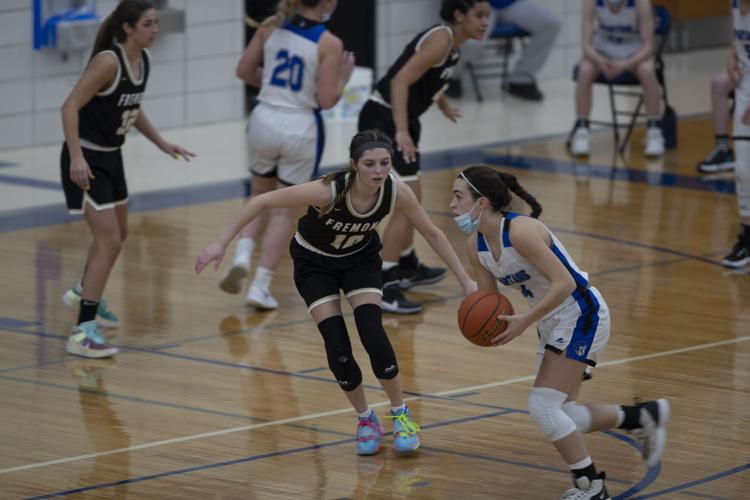 Fremont led 21-14 after the first quarter but only scored six in the second as the Spartans grabbed a one-point halftime lead. McCabe and Sarah Shepard each scored 10 in the third quarter, which ended with a 3-pointer from Charli Earth.
The Tigers made 11 shots from behind the arc, with McCabe sinking four.
Fremont also held a 38-24 advantage on the boards.
"I like the fact we outrebounded them," Flynn said. "We wanted to go hard to the basket every chance we got."
Shepard scored 16 points for the Tigers and had seven rebounds. Bella Keaton chipped in 11 points while Macy Bryant had 10 points and eight rebounds.
Matalynn Campbell led East with 22 points.
"We know that we've got some things to work on," Prichard said. "Hopefully we can learn something from this one."
It was the first of three games this week against ranked foes for the Tigers. They play at Lincoln Southwest on Friday and at home Saturday against Omaha Marian.
"Looking at our schedule we knew this was going to be a big week," Flynn said. "This got us off to a good start."
Fremont (11-2)..............21    6  34  16—77
Lincoln East (5-2)..........14  14  19  13—60
F: Taylor McCabe 24, Emmalee Sheppard 1, Bella Keaton 11, McKenna Murphy 9, Sarah Shepard 16, Charli Earth 6, Macy Bryant 10.
LE: Olivia Kugler 10, Haley Peterson 7, Haley Sprackling 7, Zoie Armstrong 5, Lillie Shaw 9, Matalynn Campbell 22.
---
Fremont girls basketball defeats Lincoln East