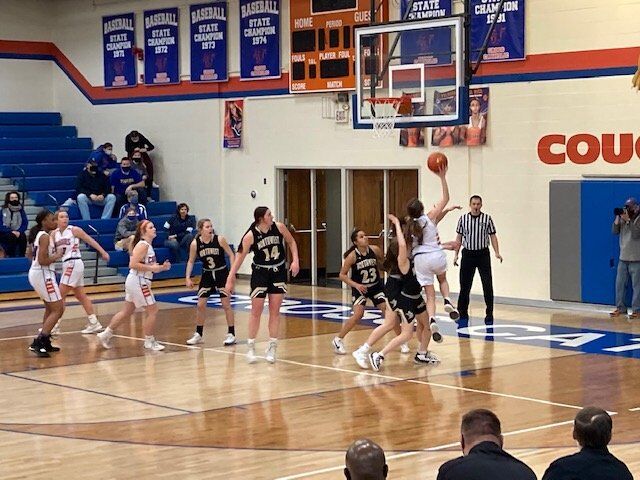 Omaha Gross had gotten to this point the past two seasons but come up short.
This district final was different, and the Cougars will be rewarded with a trip to the state tournament.
Senior center Theo Mba had 15 points and 10 rebounds Saturday to lead Gross to a 42-38 victory over Grand Island Northwest in the B-8 final. The 17-6 Cougars, ranked eighth in Class B, will go to state for the first time since 2015.
The Vikings, who won the Class B title in 2019 and reached the semifinals last year — losing in triple overtime to eventual state champion Crete — finish the season 12-12.
"We knew coming in that this was going to be a very close game," Gross coach Marty Gilson said. "We got some big stops late, and that was the difference."
The Cougars, who saw their season end in districts the past two years against Omaha Skutt (2019) and Scottsbluff (2020), wouldn't be denied against Northwest. They trailed 31-30 entering the fourth quarter but outscored the Vikings 12-7 the rest of the way.
The 5-foot-10 Mba had two key blocks in the final period and scored on a fast-break layup to help fuel the Cougars' rally.
"We wanted it so much this year," she said. "We had to play as a team."
Northwest led by six in the first half behind the strong play of senior Shanae Suttles, who finished with a team-high 14 points. She sank four 3-pointers in the game but was held scoreless in the fourth quarter.
Gross took the lead for good at 38-36 on a layup by senior guard Rachel Culhane. She scored 14 points, including five in the final period.
"They got us to speed the game up a little too much," Vikings coach Russ Moerer said. "We could have worked it around a little more to get some better shots."
The coach added that the game was a microcosm of the team's entire season.
"We played a tough schedule and fought hard every game," he said. "I'm really proud of our effort."
Sydney Herren scored 12 points for the Cougars while the Skradski sisters — Jenna and Jordan — combined for 13 rebounds.
Alexis Julesgard scored 11 points for Northwest, and Claire Caspersen yanked down a game-high 13 rebounds.
Grand Island Northwest (12-12)......10  11  10    7—38
Omaha Gross (17-6)...........................6  14  10  12—42
GINW: Rebecca Mader 2, Alexis Julesgard 11, Claire Caspersen 5, Shanae Suttles 14, Adriana Esquivel 6.
OG: Rachel Culhane 14, Jenna Skradski 1, Sydney Herren 12, Theo Mba 15.
Other Class B district results
OMAHA SKUTT 65, ASHLAND-GREENWOOD 46
Victoria Van Dyke's timing couldn't have been better.
The junior forward scored a career-high 27 points — including a school-record eight 3-pointers — to lead Omaha Skutt to a 65-46 win over Ashland-Greenwood in the B-4 district final. The 19-4 SkyHawks qualify for state for the second time in three years.
"This feels amazing," Van Dyke said. "We all wanted it real bad."
Skutt led just 19-16 after the first quarter and 29-24 at halftime. But the host SkyHawks pulled away in the second half, outscoring the Bluejays 36-22.
"The team settled down in the second half," coach Kip Colony said. "We had some better possessions."
Van Dyke had three treys in the first half and five in the second. The eight she sank broke the school record of seven set earlier this season by freshman Peyton McCabe.
The SkyHawks were playing their seventh game without 6-foot-4 senior center Lindsay Krause, who is recovering from a knee injury. The playing status for the Nebraska volleyball recruit at the state tournament remains uncertain.
"Since Lindsay got hurt, we all know that we've had to step up," Van Dyke said.
McCabe scored 10 points, and Cece Behrens chipped in nine.
"Going to state is great for the kids and great for the school," Colony said. "Hopefully we can do some damage down there."
Kiara Libal had 22 points for Ashland-Greenwood, which finished the season 14-11. The Bluejays were seeking their first state tourney berth since 2011.
Ashland-Greenwood (14-11)....16    8  11  11—46
Omaha Skutt (19-4)..................19  10  22  14—65
AG: Danielle Tonjes 2, Chloe Bergsten 4, Kiara Libal 22, Carly vonRentzell 2, Camryn Ray 8, Alivia Pike 6, Jacey Myers 2.
OS: Jesse Trout 3, Macy Gordon 3, Peyton McCabe 10, Addison Burt 3, Victoria Van Dyke 27, Kaelyn Reeves 4, Cece Behrens 9, Alexa Rose 4, Madison Livingston 2.
Norris 78, South Sioux City 39
The 20-2 Titans sank 14 3-pointers to finish with a season-high point total, earning their second consecutive trip to state and 13th overall. Kyra Fischer scored 18 points for the visiting Cardinals, who finish 10-15.
Elkhorn North 61, Hastings 60
The Class B No. 1 Wolves (18-2) narrowly avoided the upset on their home court and will go to state in their first year as a varsity program. The 15th-seeded Tigers, who were seeking their first state tourney berth since 2016, finish 12-11.
The defending state champion Cardinals will return to state for the third year in a row and the 14th time overall. The visiting Vikings, seeking their second trip to state in three years, finish 9-14.
Maddie Portwine scored 25 points to lead the host Dukes (20-3) back to state for the first time since 2018. The Bears (13-9) were denied their first state tourney trip since 1998.
Scottsbluff 49, Elkhorn 37
The host Bearcats (18-6) will make their sixth trip to state and second in a row. The 9-13 Antlers, who were seeking their 15th state tournament berth, will stay home for the second straight year.
Bennington 53, Beatrice 48
The 14-10 Badgers, the only road team to capture a district title, will go to state for the sixth time and second year in a row. The host Lady Orange (13-5) were the Class B state runners-up last year.
---
Celebrating past All-Nebraska basketball teams
Photos: Celebrating past All-Nebraska basketball teams
2021: Showstoppers
2020: The Legion of All-Nebraska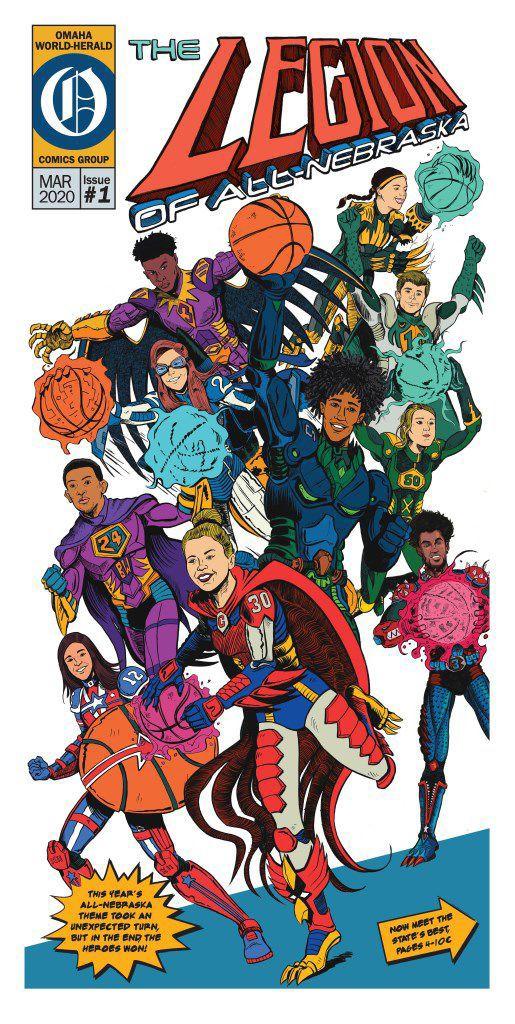 2019: Masterpiece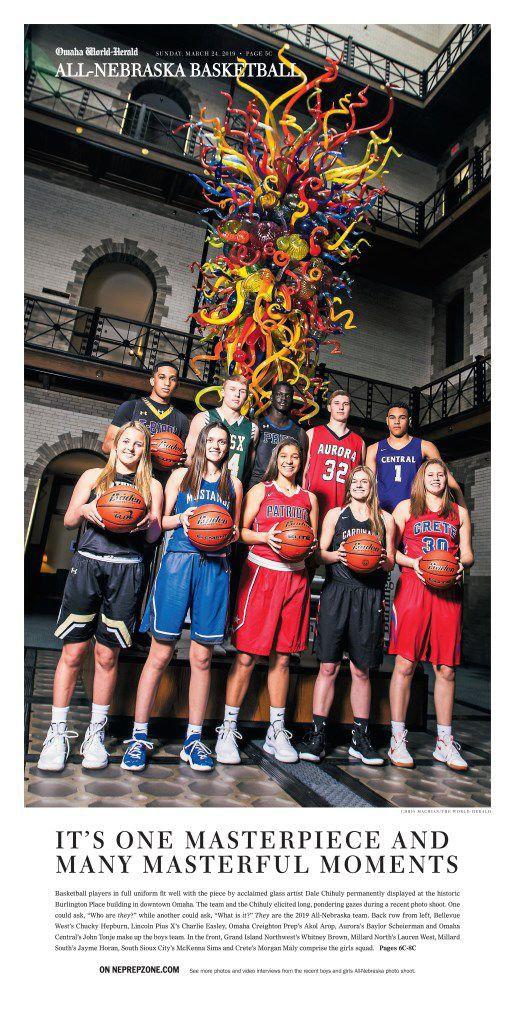 2018: Monumental
2017: Royal Court
2016: Hang Time
2015: Shooting Stars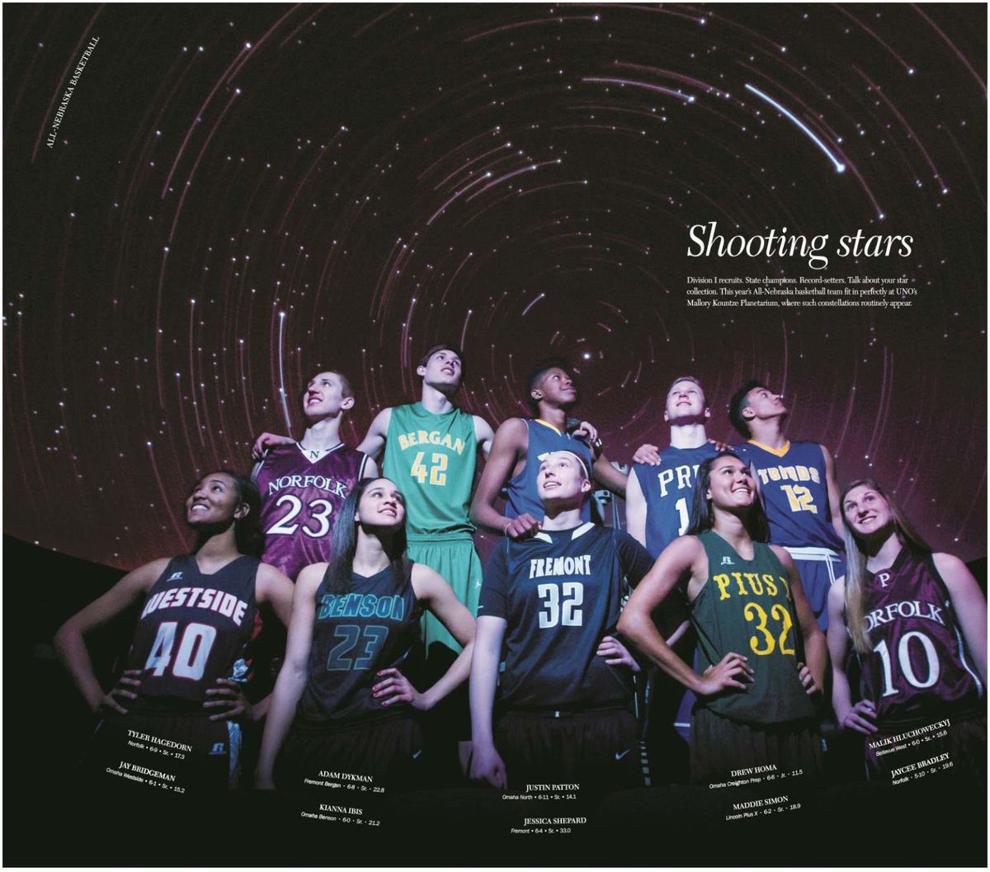 2014: Full-court Press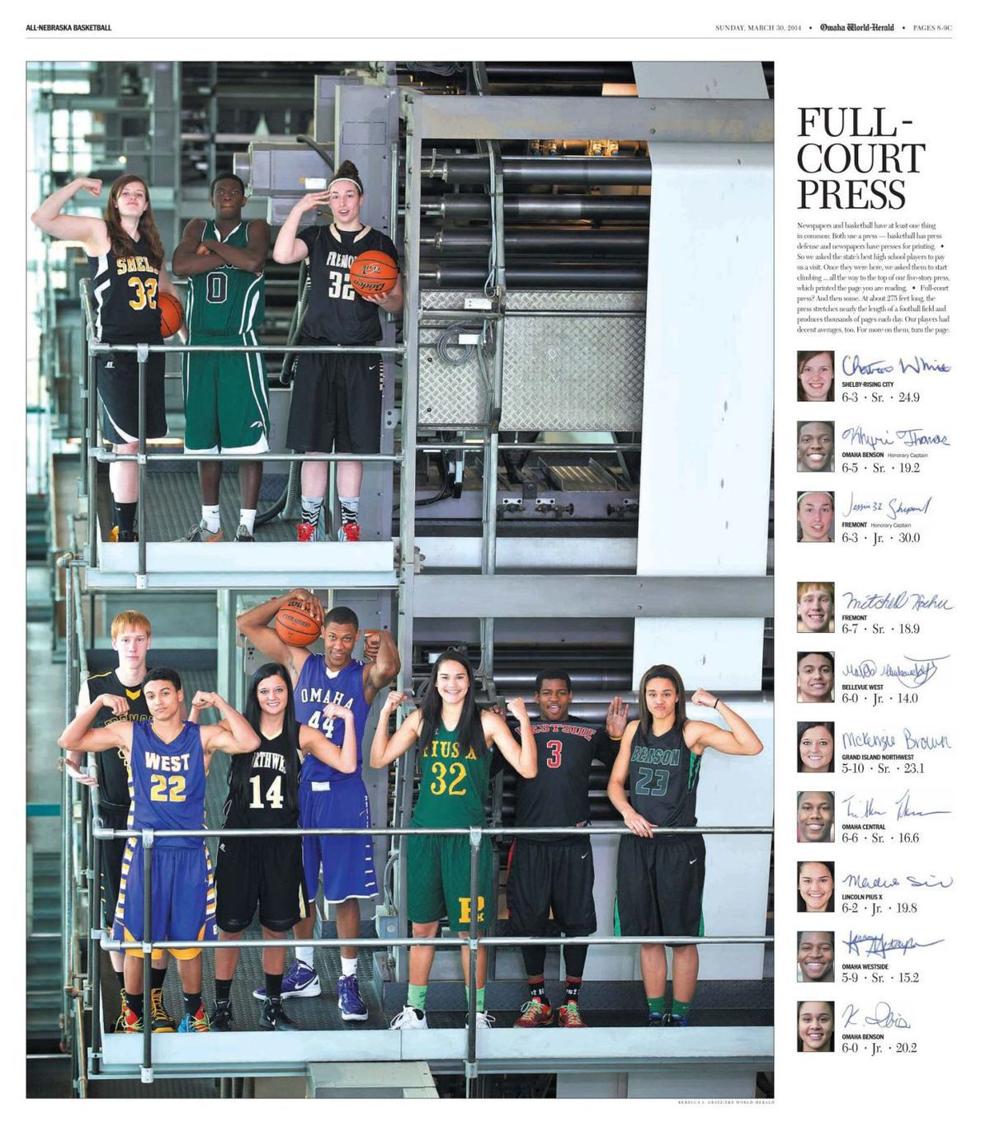 2013: All-Shake
2012: Old School
2011: Showstoppers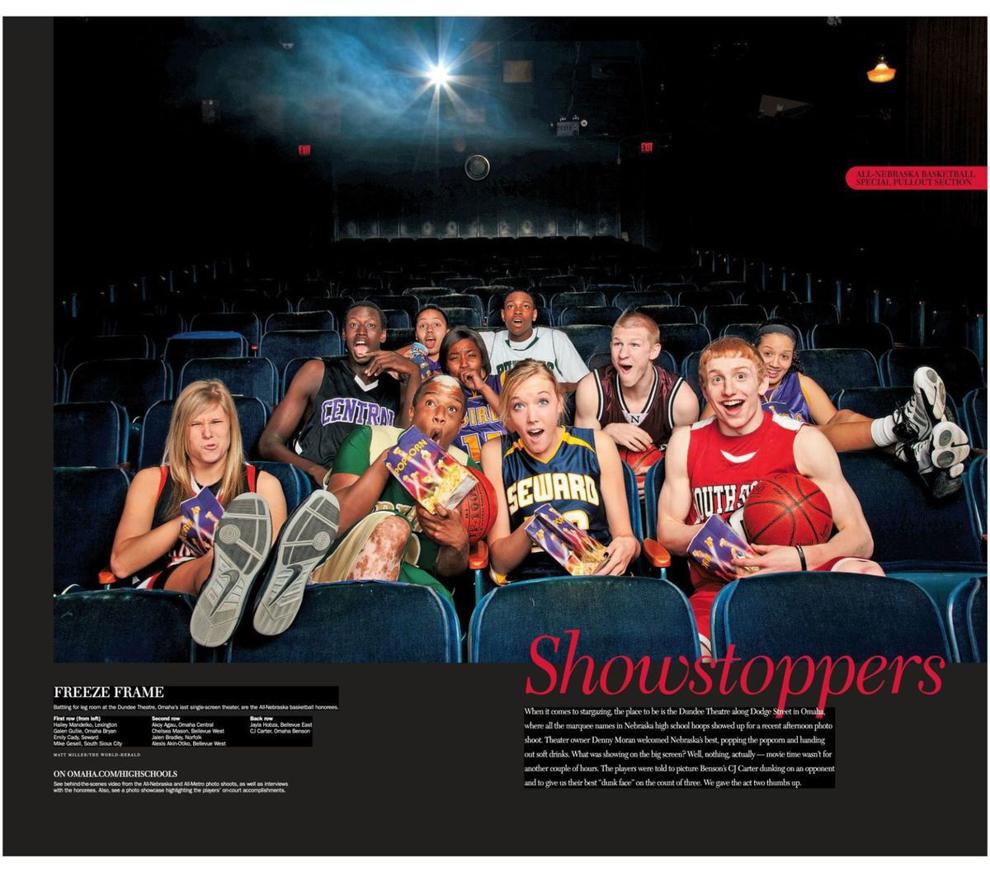 2010: Good to the End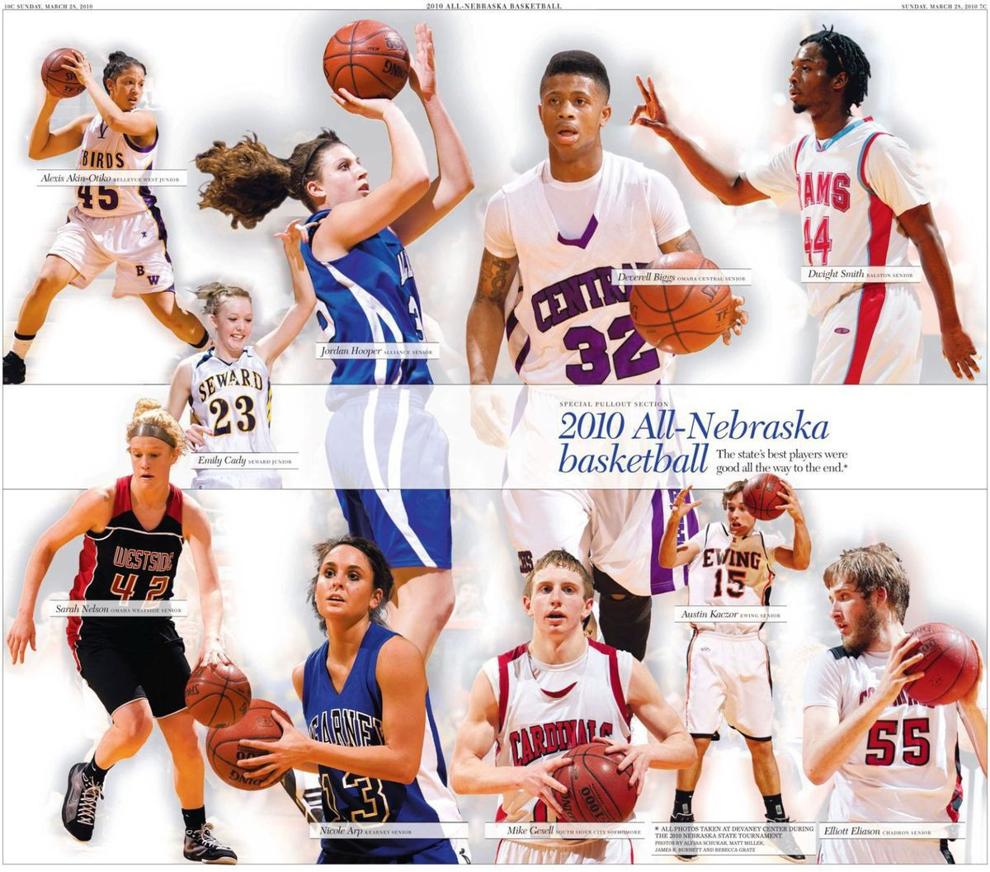 2009: From All Directions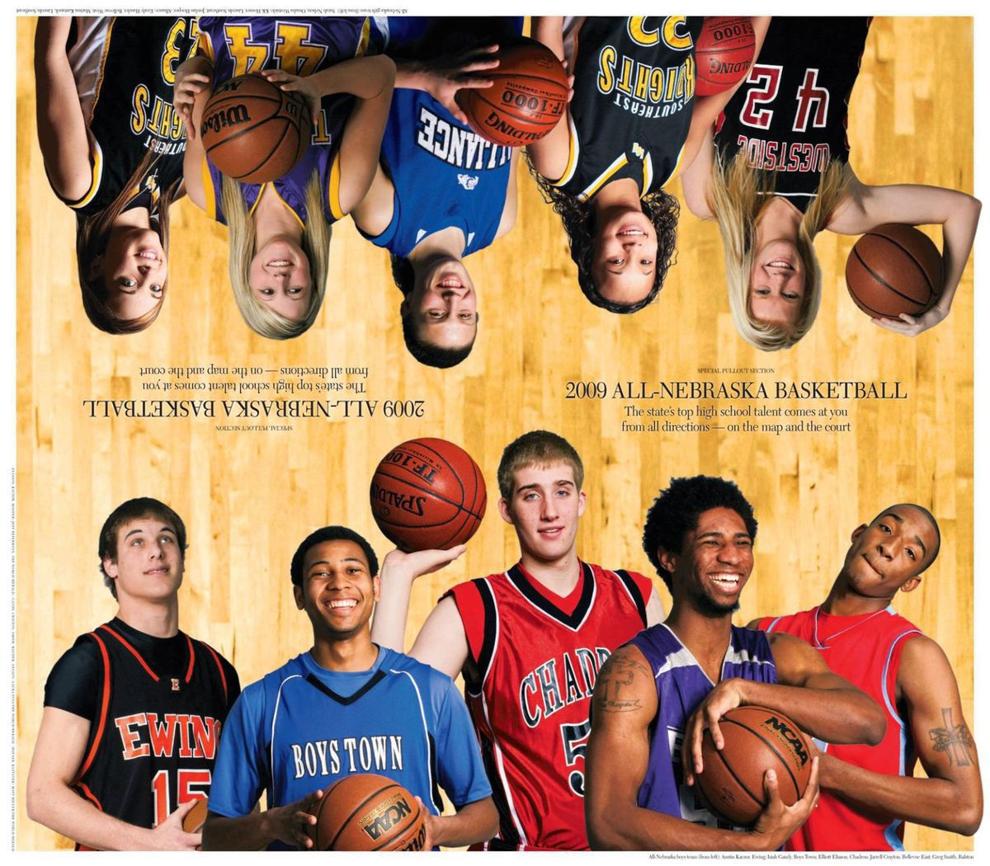 2008: Rare Collection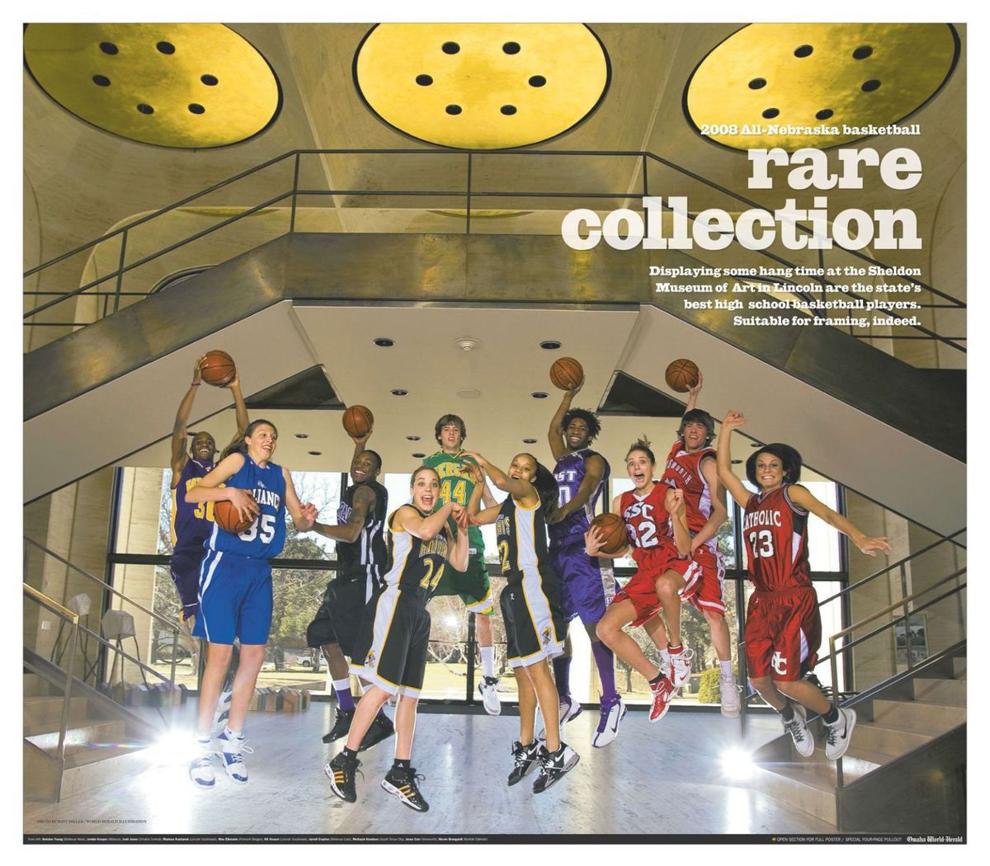 2007: Big Game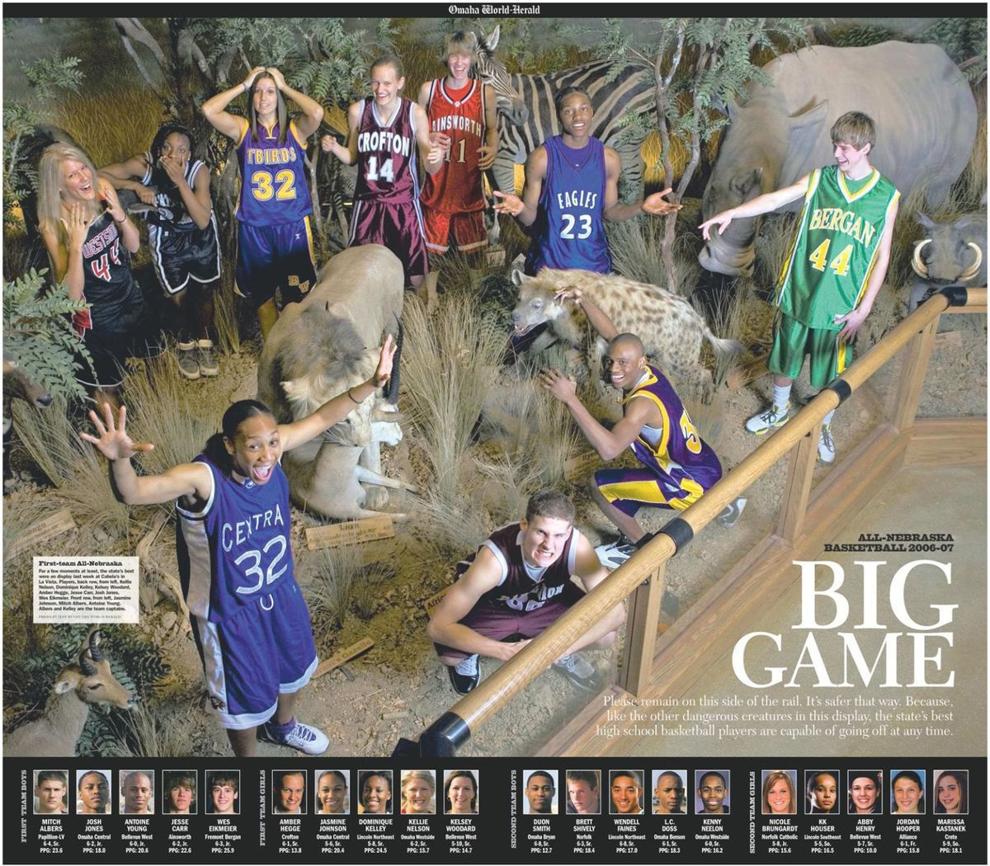 2006: A Cut Above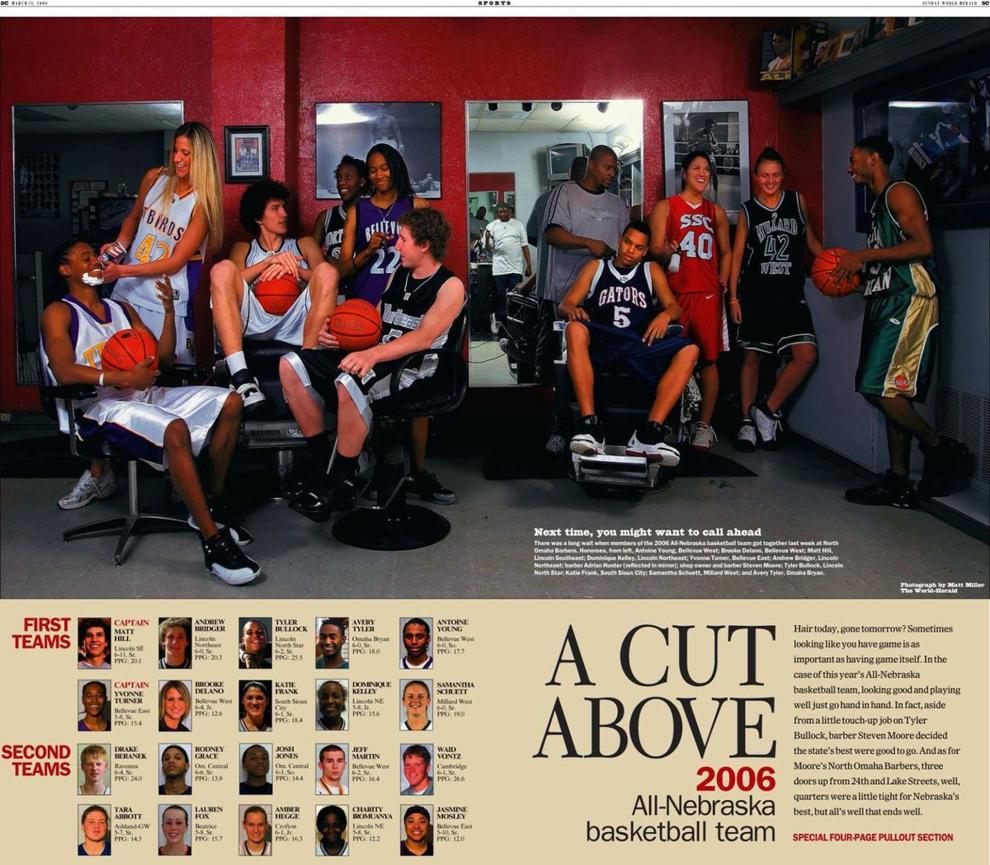 2005: All-State Oasis