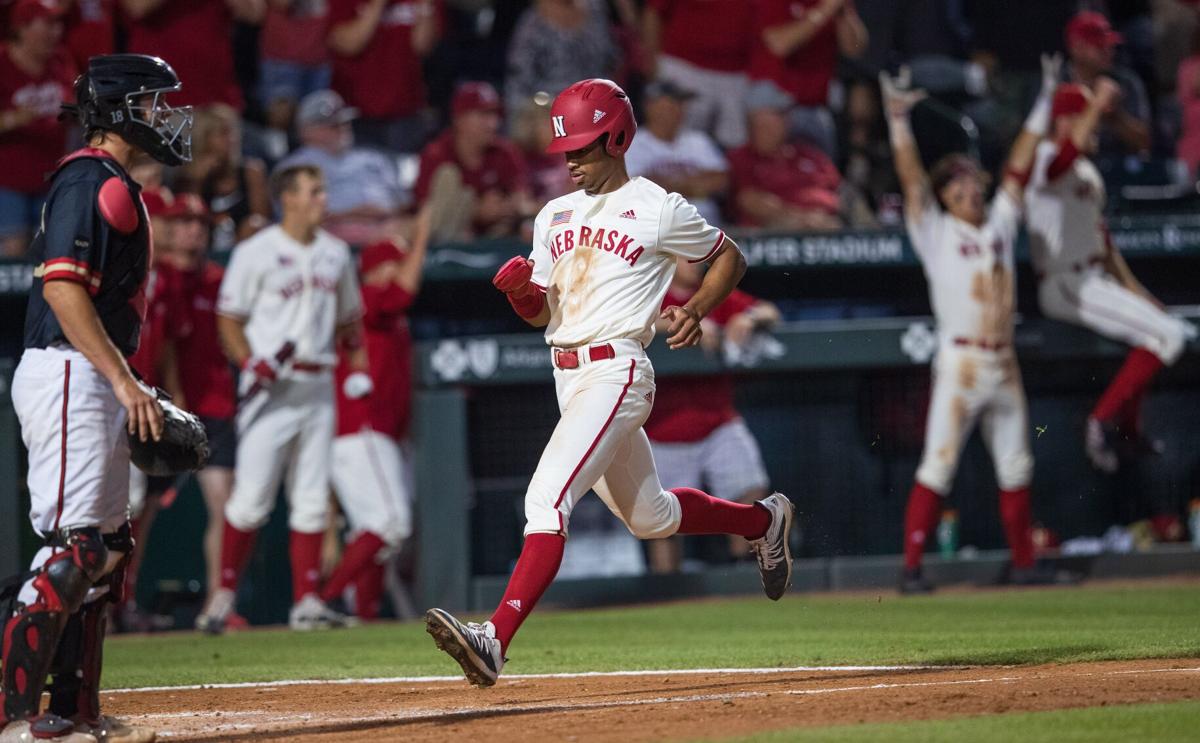 Nebraska baseball players are coming back to school after summers that were anything but a vacation.
Within days of their NCAA regional ouster at Arkansas in early June, many Huskers dispersed to join college summer leagues around the country. Some were tasked with stacking as many innings or plate appearances as possible to continue their development. Others focused on specific areas like a new defensive position or pitch.
Everyone will be back in the fold in Lincoln when classes start next week. The last stragglers are infielders Brice Matthews and Jack Steil, who played in the Northwoods League championship game Friday night with the St. Cloud (Minn.) Rox.
"It was a good summer," Nebraska assistant Lance Harvell said. "For what we wanted to see with guys and some of the things in their exit meetings that we challenged them with, the guys went out and performed. That's what you want — they stayed healthy and performed."
The Huskers return to campus with no surprises related to injury or attrition and bring with them clues about how the 2022 team could come together. Last summer, for example, key pitchers like Kyle Perry and Cade Povich dominated their respective leagues before Perry underwent Tommy John surgery. June, July and August aren't always predictive — All-Big Ten first-teamer Jaxon Hallmark hit just .188 in 28 games last summer — but at least gauge where a player is entering the school year and intrasquad work.
Among Nebraska's highlights: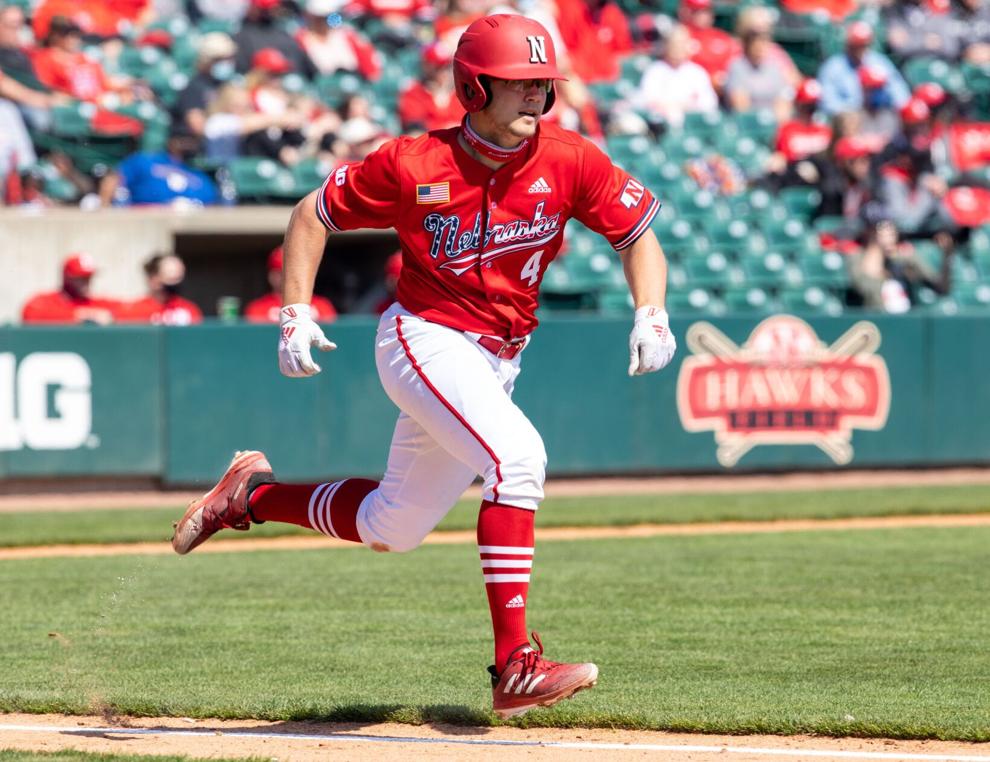 Max Anderson. The reigning Big Ten freshman of the year recovered from the hamstring injury he suffered in the regional to hit .283 with eight doubles and three homers in 28 games with the Bourne Braves in the prestigious Cape Cod League. The Millard West grad and third baseman did it against some of the best established college talent in the country en route to all-star honors.
Brice Matthews. The sophomore-to-be played shortstop all summer for the Rox as Nebraska grooms its starting second baseman from 2020 to fill the spot vacated by second-round draft pick Spencer Schwellenbach. Matthews hit .308 with eight doubles, two homers, 20 RBIs and 12 steals in 30 regular-season games. A 25-to-36 walk-to-strikeout ratio also helped with a strong .449 on-base percentage.
Tyler Palmer and Garrett Anglim. Nebraska redshirted both in-state outfielders last year as it prepares to potentially roll out an all-new outfield in 2022. Anglim batted .306 with seven steals across 28 games with the Hutchinson (Kan.) Monarchs. Palmer collected seven homers and 15 steals while hitting .316 in 19 games despite an ankle injury keeping him out about a month. He also pitched some, logging a 1.37 earned-run average in 15 1/3 innings with 12 strikeouts.
Braxton Bragg. The junior right-hander pitched 23 2/3 innings with a 2.66 ERA with the Wilson Tobs of the Coastal Plain League. Perhaps most encouraging was the command — 24 strikeouts against just three walks — for the reliever who should get a long look as a starter.
Others also enjoyed strong summers including utilityman Leighton Banjoff (.270 average, six steals in the Great Lakes League) and third-year left-hander Tyler Martin (3.08 ERA, 14 strikeouts and five walks in 11 2/3 innings in the Prospect League). Incoming freshman catcher Josh Caron hit .295 with a pair of homers in 12 games in the Northwoods.
Now the Huskers pivot to fall ball, where the Big Ten champs must replace four draft-related departures in addition to a senior class full of regular contributors. Harvell said the biggest task will be to let the team's new leaders and personalities emerge after all four 2020 captains moved on.
"We have the talent to potentially be better than we were last year as a collective unit," Harvell said. "We may not have the Spencer Schwellenbach or Jaxon Hallmark numbers from one individual. But two or three guys put together, we can be better. We can be a better offense or better pitching staff and be a more complete team that we were last year. That's what we have the ability to do, but to get to that point we have to face reality."
Additional baseball notes:
Nebraska has received seven commitments since last season ended — five high schoolers and two transfers — spanning four classes. Harvell said he and pitching coach Jeff Christy spent more time out of Lincoln than at home as they worked to make up for time lost during the 14-month recruiting dead period brought on by the pandemic. In addition to working on the 2023 and 2024 classes, they did a "cross check" with 2022 commits they had not seen or evaluated in person.
"Building relationships with these guys and trying to get them to become Huskers, that's the fun part," Harvell said. "We enjoyed it. It's a lot of work, a lot of long days and long hours. But that's part of it. It was a busy summer but really good, too."
» Nebraska garnered headlines earlier this month when it offered and took a pledge from two-way eighth grader Beau Peterson out of Overland Park, Kansas. Asked generally what it takes for NU to pull the trigger on a prospect in middle school, Harvell — who is the team's recruiting coordinator — said elite makeup and physical ability can lead to unusual circumstances.
"You don't want to make a habit of it," Harvell said. "But when you see a kid doing stuff that's pretty special at that young of an age, you've got to take notice. While we're not in the habit of taking guys super young all the time, I'll tell you we're definitely not in the habit of saying no to kids who want to be here that are doing those kinds of things on a baseball field."
» The Red-White series is set for Oct. 11-13 (Mon-Wed) according to the team website.
» Among the NU pitchers not to throw this summer was former closer and weekend starter Colby Gomes, who instead continued to rehab his shoulder after undergoing surgery in February. The junior is "on pace" to pitch at some point this fall, Harvell said. ​