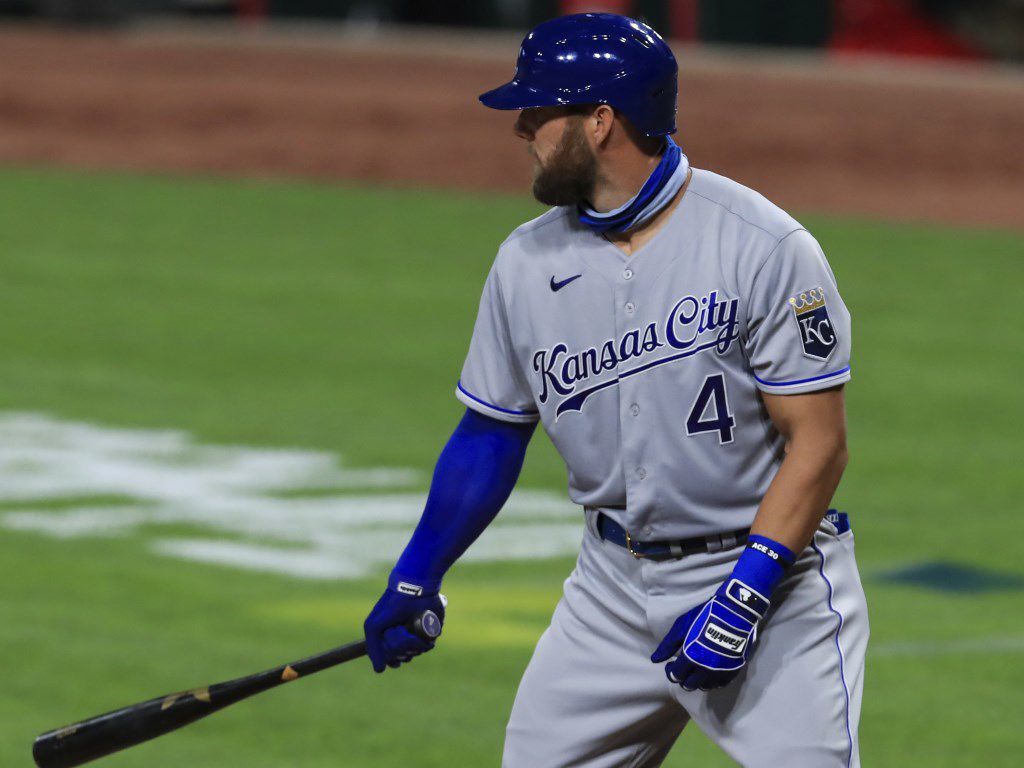 Alex Gordon stopped in Omaha in January 2011 humbled but hardly beaten.
Five years into a professional baseball career, this wasn't the path the former Lincoln Southeast and Nebraska standout had envisioned. Injuries had stolen chunks of his last two major league seasons in Kansas City, during which time he didn't hit better than .232. In 2010, the Royals demoted him to Triple-A Omaha for 68 games, then moved him from his lifelong position at third base into left field.
Was the former first-round pick a bust? No way, he insisted.
"You've just got to stay positive and keep looking ahead instead of in the past," Gordon said that offseason. "I know in my mind that it's going to be a good year."
It became one of his best. The sweet-swinging lefty hit .303 with 23 home runs and 87 RBIs. The turnaround was the real beginning of a storybook baseball career that will officially end when the regular season concludes this weekend.
The 36-year-old Gordon announced his retirement Thursday as the rare professional athlete to play entirely with one franchise. The No. 2 overall pick in the 2005 MLB draft signed nine contracts with Kansas City across 14 seasons that netted him an estimated earnings total of more than $117 million.
A 2015 World Series champion, he walks away ranked among the top 10 in Royals history in walks, home runs, doubles, extra-base hits, games played, at-bats, runs, hits and RBIs. He was a three-time All-Star and seven-time Gold Glove winner.
"When I started playing this, I just wanted everyone to see me as a hard worker, someone that played the game the right way and someone that was a good teammate," Gordon said Thursday. "Hopefully I'm leaving my legacy like that. Hopefully when people think about me, they think of me as someone who just left it all on the line."
His most iconic moment as a pro came in Game 1 of the 2015 Series against the Mets. With the Royals trailing by a run in the bottom of the ninth, Gordon anticipated a quick pitch from closer Jeurys Familia and hammered the 1-1 offering over the "410" sign in straightaway center field. The solo shot sent a sold-out Kauffmann Stadium into delirium. The Royals eventually won the game and the series in five.
"I'm sure when he's retired and done, he'll show his kids," said Dale Sveum, K.C.'s hitting coach in 2015. "That's the one thing he'll go back on. All the people in Kansas City will always remember that. Those kinds of things don't go away in a city like Kansas City."
But the daily grind was what defined "Gordo" in a working-class town. He not only adjusted to left field but became one of the best defenders at the position in any era. His highlight reel of spectacular diving catches goes on and on. He won all of his Gold Gloves in the outfield, and his 101 career outfield assists are most in the majors since 2010 and second most ever by a Royal. At the plate, he was hit by more pitches (121) than anyone in franchise history.
Gordon had the makings of a future star in the early 2000s when he was a football and baseball player at Lincoln Southeast. He hit .597 as a junior and .582 as a senior, committing to Nebraska over fellow finalist Baylor in July 2001. The Huskers, fresh off their first College World Series appearance, were thrilled to land the two-time state Gatorade Player of the Year.
"Alex is as solid a hitter as any I've seen in the Midwest," Nebraska coach Dave Van Horn said when Gordon signed. "If he was here right now, he'd be battling for time. And next year, at third base, somebody is going to have to beat him out."
Said Gordon: "It was an easy decision. Who wouldn't want to play in their hometown?"
Gordon holds one Nebraska program record — games played in a season (72 in 2005) — but his name is littered throughout the NU record book. He's top 10 in most career offensive categories, including total bases (447, third), slugging (.657, seventh) and RBIs (189, tied for fourth).
As a junior in 2005, the third baseman hit .372 with 19 homers as Nebraska swept through the Big 12 and bagged its lone College World Series victory. He earned most major awards that season, including the Dick Howser Trophy, considered the college baseball equivalent of the Heisman.
Gordon's name came up during that CWS when Arizona State coach Pat Murphy, a noted Notre Dame football fan, recalled Nebraska and Johnny Rodgers running over the Irish in the Orange Bowl after the 1972 season. Legendary Texas baseball coach Augie Garrido heard the remark and cracked that Murphy better be more worried about No. 4.
"Hey, Pat, Gordon's better than Rodgers," Garrido said.
Gordon signed with the Royals for a franchise-record $4 million in 2005, ahead of other future pro stars like Ryan Braun and Troy Tulowitzki. Pro scouts considered his makeup similar to third baseman Chipper Jones. One of his first purchases was to finally replace his 1994 Chevy Blazer with an Escalade.
"Just out of necessity I had to get a new car," Gordon said then. "That's it, though. I'm playing it smart with my money."
With Kansas City a three-hour drive south from Lincoln on I-29, Gordon was an easy follow for Nebraskans, regardless of if they were Royals fans or not. He and his wife, Jamie, later donated $1 million to the NU athletic department. It prompted Nebraska in March 2013 to name its 22,000-square foot facility shared by the baseball and softball teams the Alex Gordon Training Complex. Players today simply call it "The Gordon."
Meanwhile, Gordon laid down roots in Kansas City, where he and his wife live with their three children. The outfielder who grew up cheering for the Royals also regularly attends Chiefs football games, including last season's Super Bowl victory in Miami.
Gordon on Thursday said he considered retiring after last season, but knew this was it when the COVID-19 pandemic led to nationwide shutdowns this spring. He wanted to keep the news quiet — telling teammates if they asked — until the season was over or the Royals were eliminated from postseason contention. K.C. closes with a four-game series at home against Detroit, with the finale Sunday afternoon.
Family was the main reason for his decision, Gordon said. His oldest son is 10, and he's ready to be more involved in his kids' activities. He also plans to "whip out the golf clubs" and improve his game, particularly against accomplished teammates like infielder Whit Merrifield. He hinted he would like to have some sort of role with the Royals in the future.
Gordon is one of three position players to play at least 14 seasons with the Royals, joining George Brett and Frank White. He started all 16 postseason games during Kansas City's run to the 2015 championship.
Asked what pose he would like his future statue at Kauffman Stadium to have, Gordon said he would prefer one where he's lying on the ground after running into a wall making a catch. It would be symbolic of the hard work he put in for so long to be the best player possible.
"Alex knows he's forever a part of this organization. And the friendship is just beginning," Royals General Manager Dayton Moore said.
---
Photos: Alex Gordon through the years
2000 All-Nebraska baseball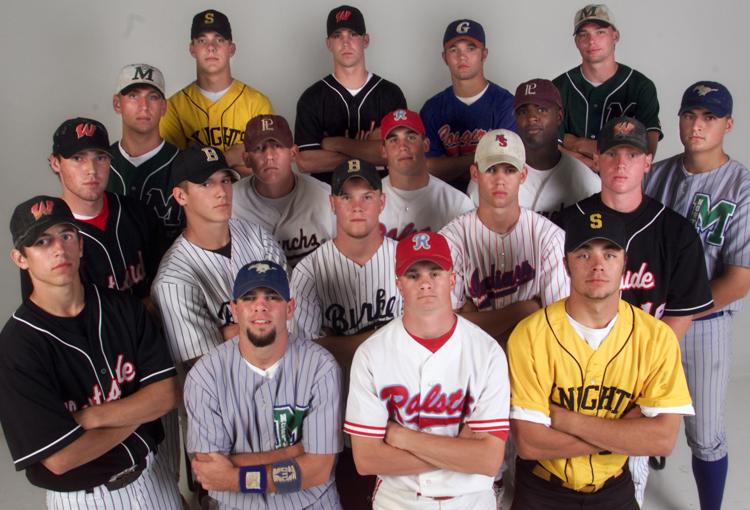 2000 Class A football championship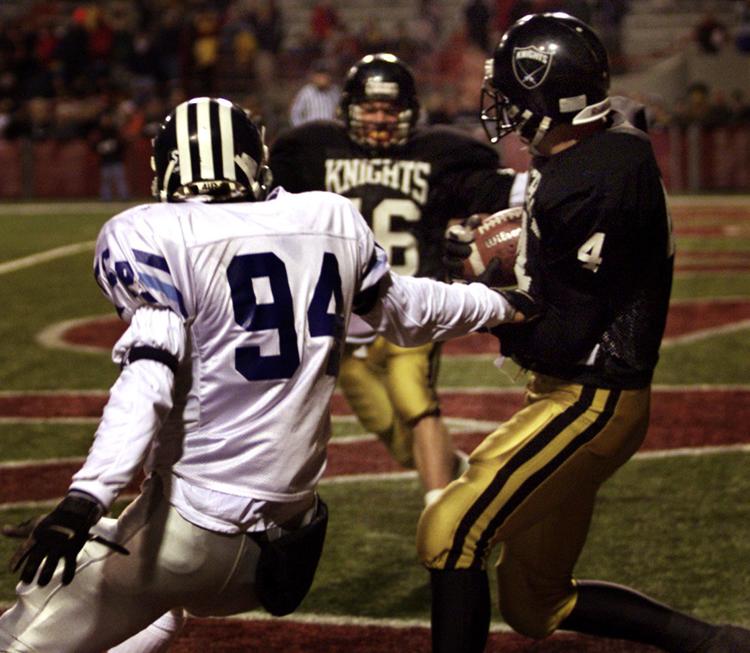 2001 Boys Athlete of the Year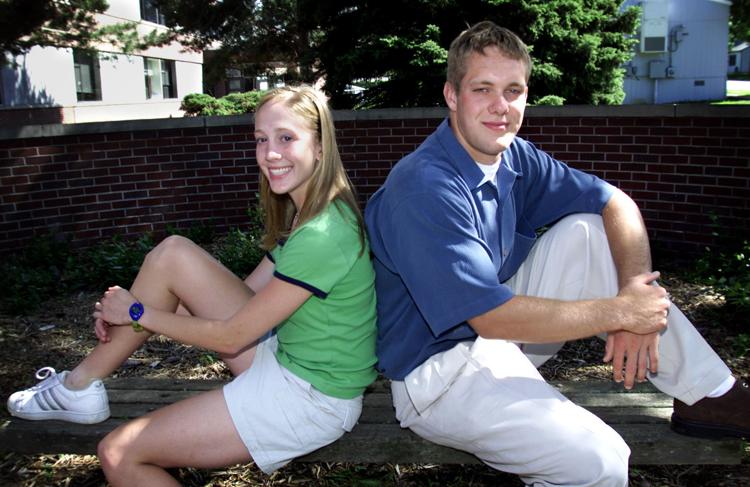 2002 High school baseball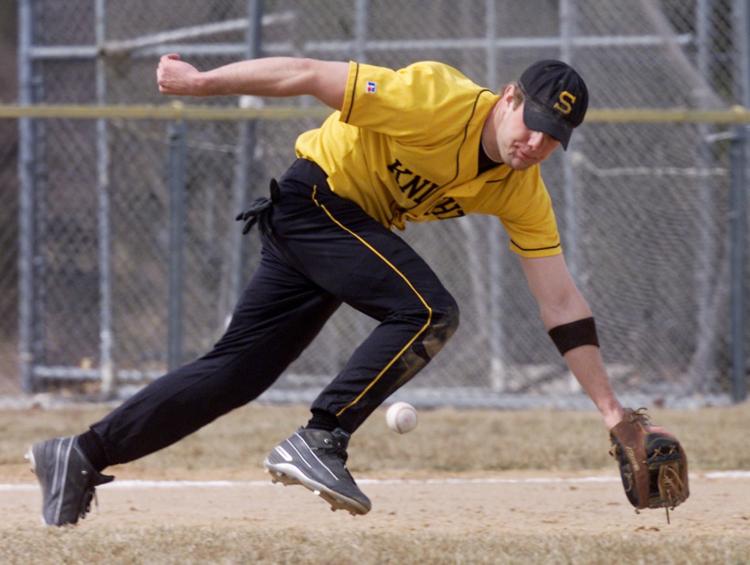 2003 Nebraska baseball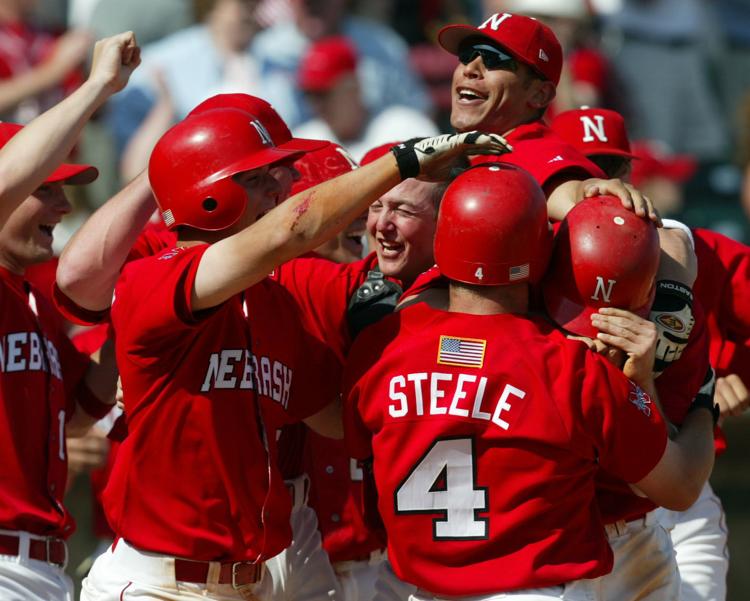 2004 Nebraska baseball
2005 MLB draft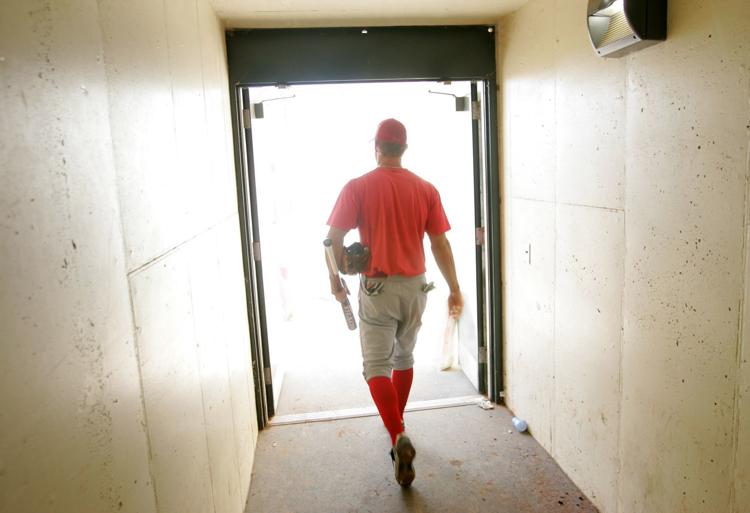 2005 Celebrating being drafted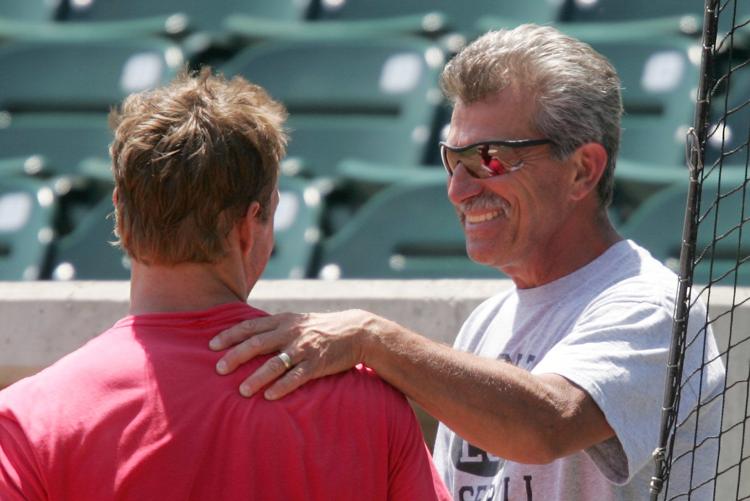 2005 College World Series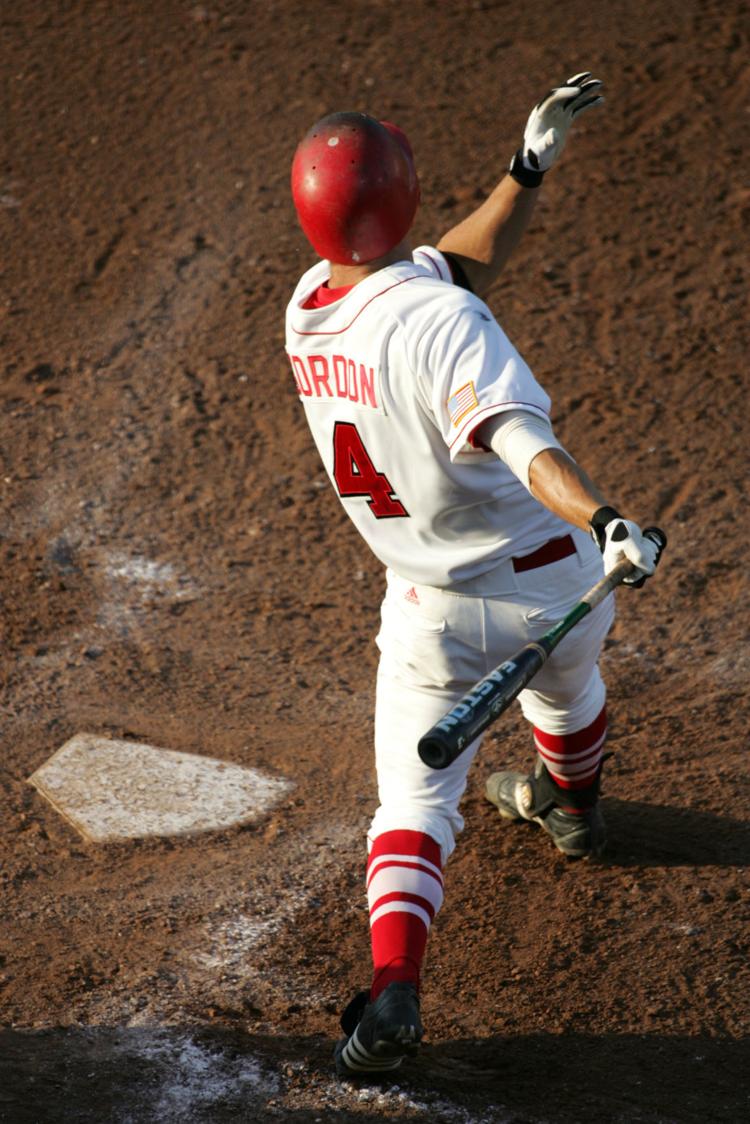 2006 Texas Wranglers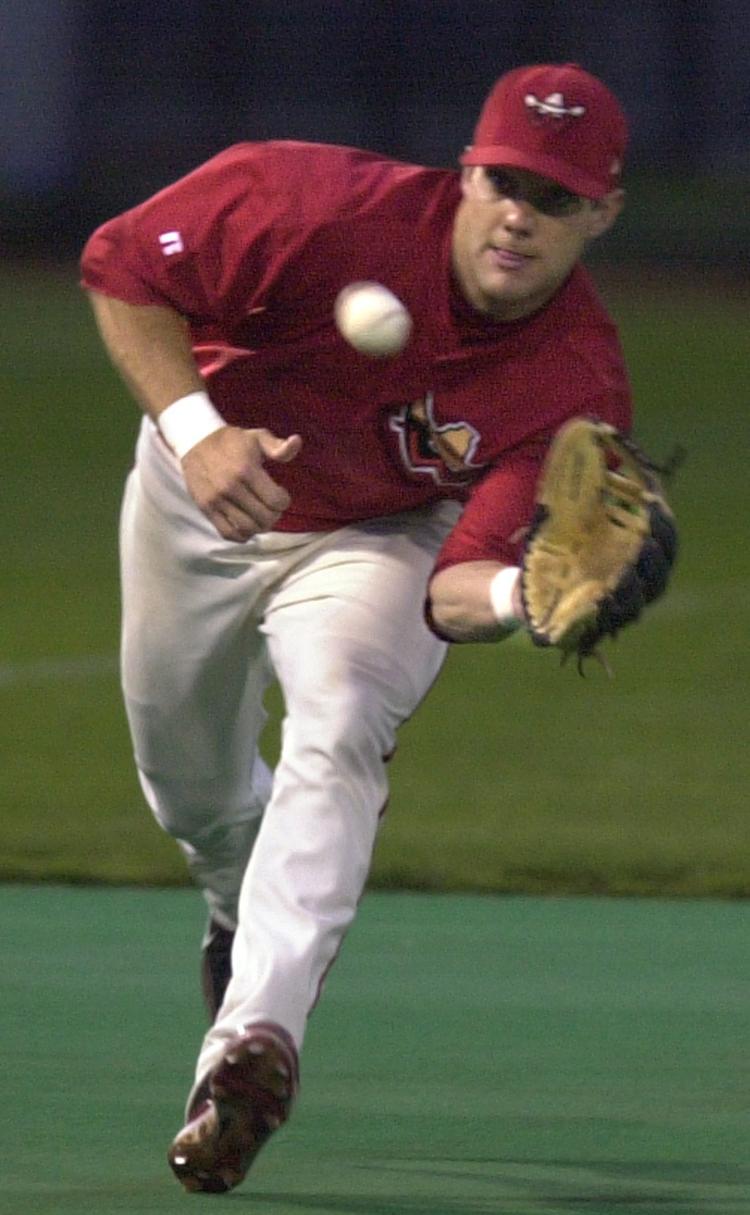 2010 Omaha Royals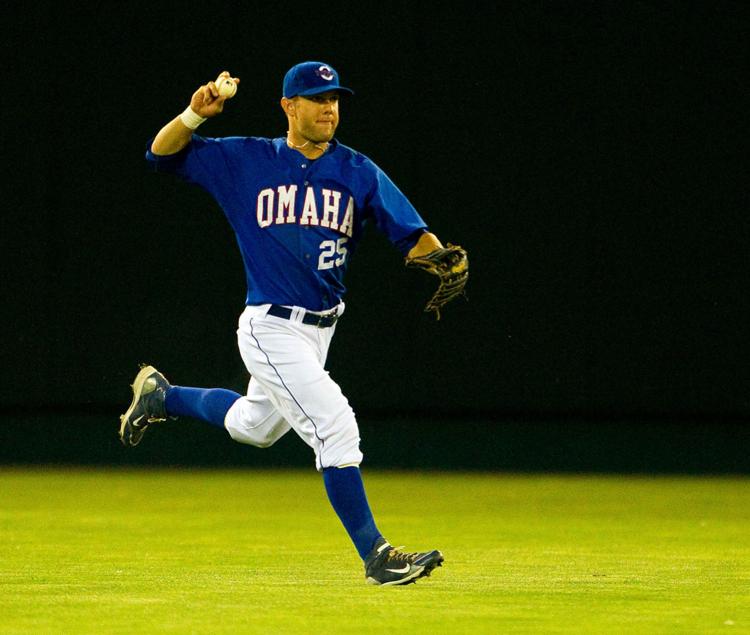 2011 Omaha's Ultimate Baseball Academy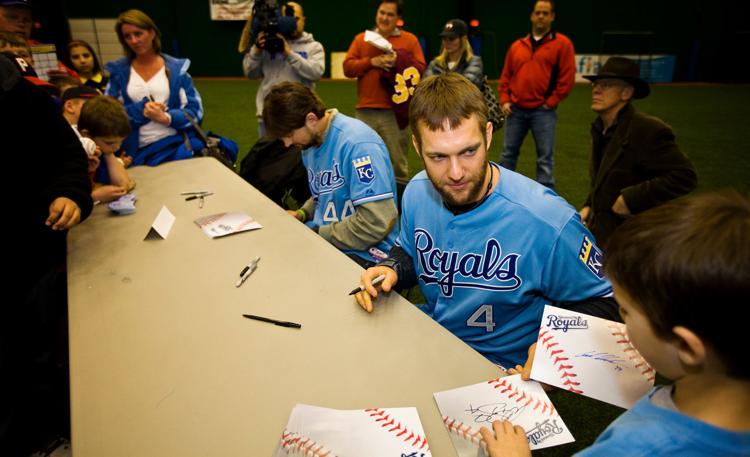 2019 MLB exhibition in Omaha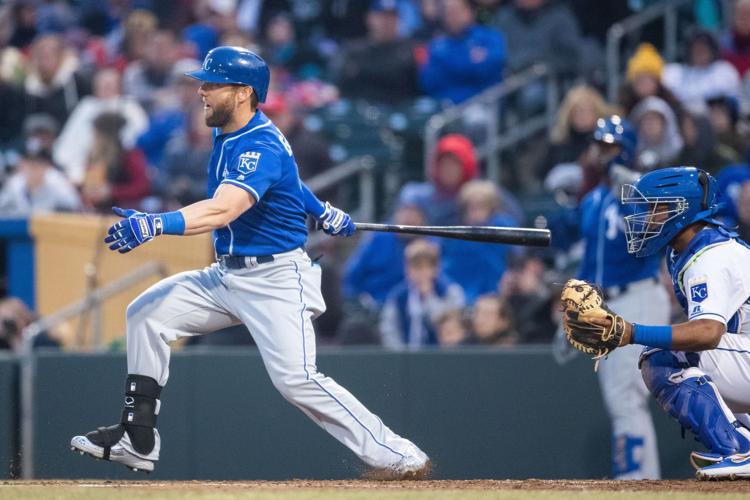 2019 MLB in Omaha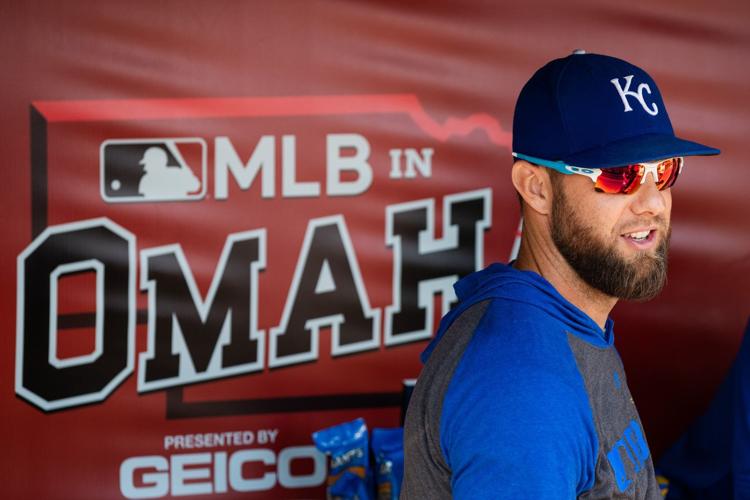 Omaha World-Herald: Big Red
Don't miss a moment of Nebraska athletics.