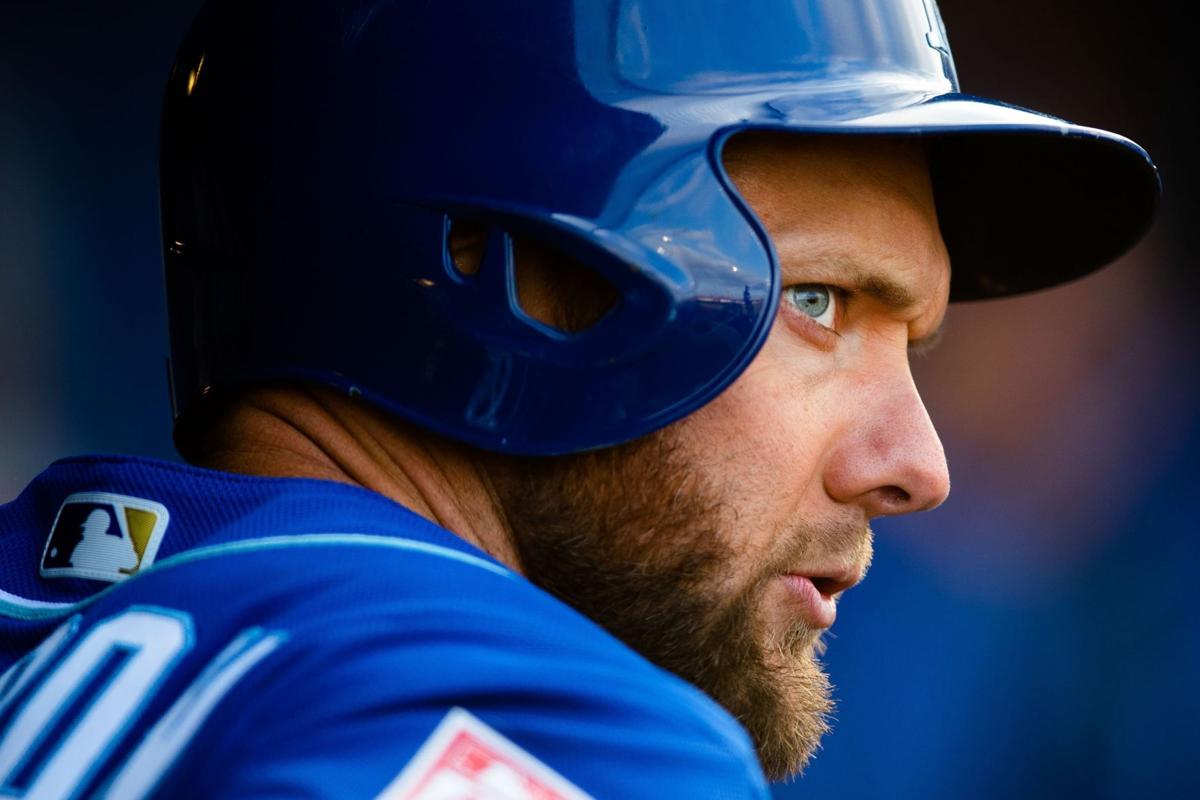 The first time my byline appeared next to a photo of Alex Gordon, his bat was on fire. No joke.
It was April 2004. Gordon was a sophomore on the Nebraska baseball team. I was a senior at the university, assigned a Daily Nebraskan feature about the sweet-swinging phenom. The interview was easy enough. The real story was the photo.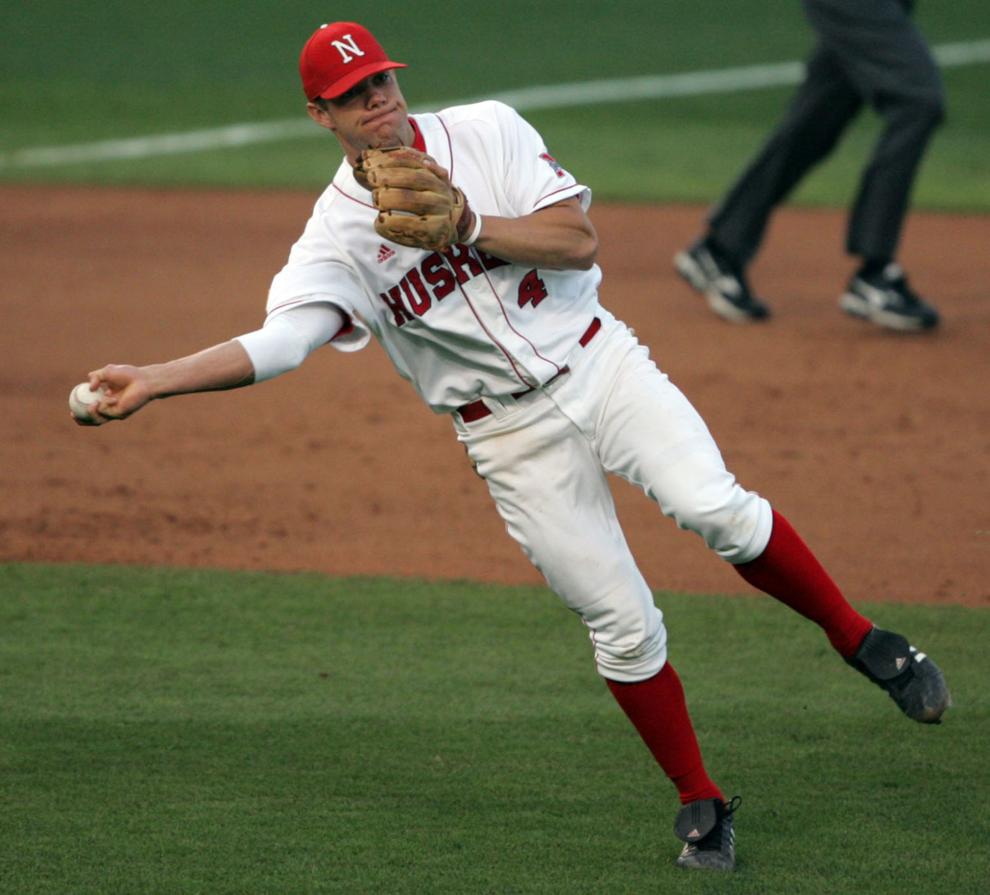 DN photographer Derek Lippincott had an idea to illustrate Gordon's talent. He came to the photo shoot in Gordon's backyard with a lighter, a tube of rubber cement and an old aluminum bat.
"Do you mind holding this, Alex?"
On the first attempt, Derek applied a little too much accelerant and nearly scorched Gordon's million-dollar hands. Oops. Lesson learned.
Don't ignite an All-American's bat without first testing the process on someone more disposable, like an anonymous student journalist.
Back then, Gordon didn't need many lessons. He was the can't-miss hometown superstar. The poster child for Husker athletics (not just baseball). Alex Gordon had no limits.
One year later, he'd just been drafted second overall by the Kansas City Royals when he dug his size 13 Adidas cleats into the Haymarket Park batter's box. First inning. Super regional against Miami. Gordon's last game in Lincoln. He crushed a homer off the left-center field light pole. Wow.
Feels like a long, long time ago, doesn't it?
Gordon's retirement announcement Thursday hit me harder than most. Not because I'm a Royals fanatic. Not because I know Gordon well. But in almost 20 years covering Nebraska sports, his life most corresponds to mine.
We all have those athletes, right? For you, it might be Kyle Korver or Scott Frost or Gale Sayers. You grow up with them. Then you grow old with them.
I never lived vicariously through Gordon, but I saw a lot of myself in his struggles.
At 22, you feel like you can set the world on fire. Then you wake up one day and you're 36, your back aches, your hair is turning gray and you haven't changed the world. You have to figure out how to handle that.
Let me be clear: I never had Gordon's talent. In anything. But we both grew up here. Went to school here. Got our "dream" jobs with organizations we revered growing up. (In this analogy, I think that makes Tom Shatel the equivalent of George Brett.) Neither of us left. Even when our audience hoped we would!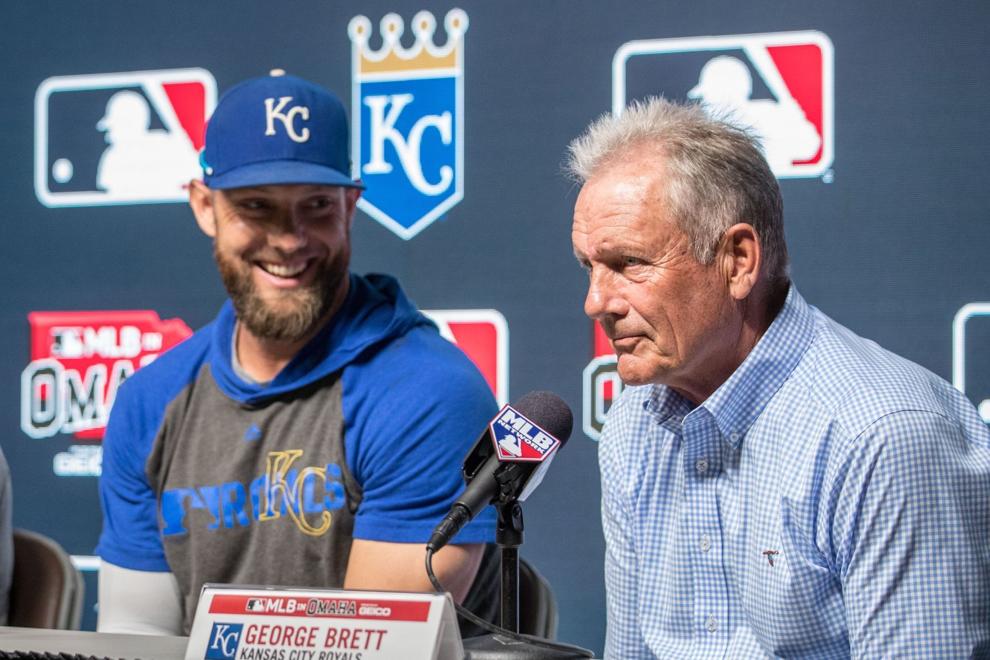 I vividly remember Gordon's first major league plate appearance. Opening day 2007. Bases loaded. Curt Schilling on the mound. Gordon gets a standing ovation. Then he strikes out.
In his first 24 major league at-bats, Gordon recorded one hit.
Like thousands of Nebraskans, I kept following his box scores. I noted his big games in blogs. Occasionally, I'd drive down I-29 to write longer pieces.
In 2014 and '15, those trips became frequent. The Royals were actually contenders.
I covered the crazy '14 wild-card comeback and all four World Series games at Kauffman Stadium, including the Game 7 loss to Madison Bumgarner, where Gordon watched the final out from third base. Ouch.
Moments afterward in the Royals clubhouse, I watched Gordon lean forward in his padded rolling chair, staring at his locker, his left hand planted against his bearded cheek. Two bottles of unopened Champagne on the floor next to his right foot.
"We're not hanging our heads," Gordon said.
He got his World Series Champagne the following October, thanks in part to his Game 1 heroics.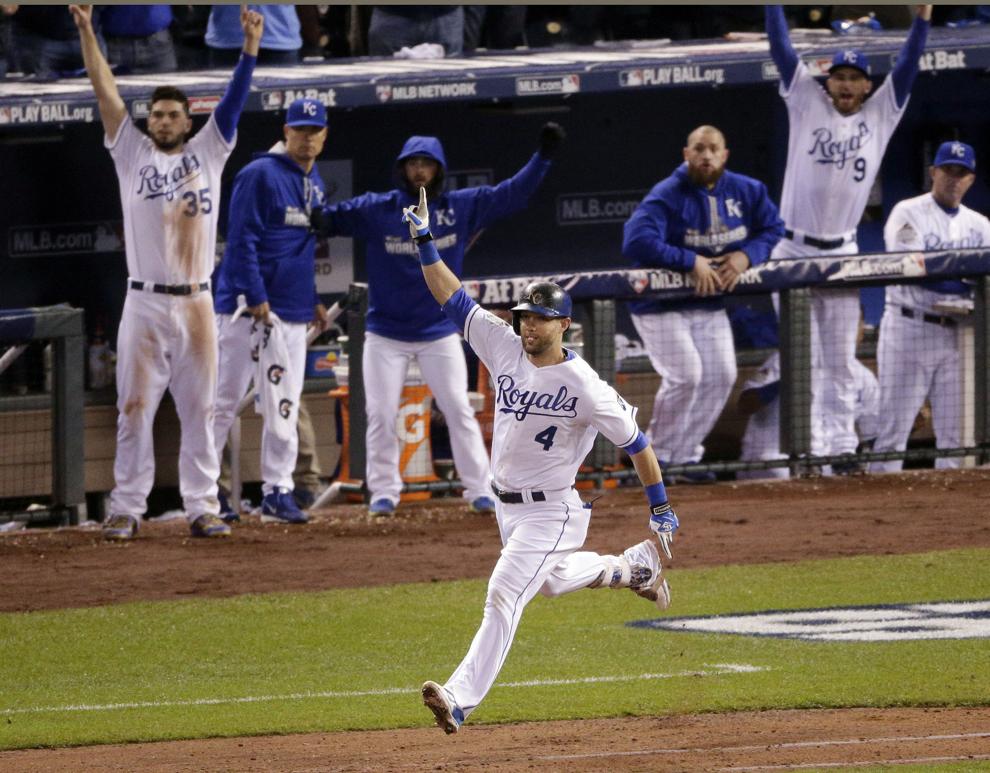 When Gordon crushed the tying homer in the bottom of the ninth, I wrote then, it wasn't just a Nebraska kid shining on the big stage, it was a Nebraska kid who epitomized all the values we believe in. A guy who never had it easy, but kept working and kept working, even when nobody was watching.
Through all of Gordon's ups and downs — torn hips and broken thumbs and strained groins and wretched slumps — he demonstrated a few lessons.
1. Loyalty matters. You might get more attention in a bigger city. You might receive more money. But the grass isn't always greener at Wrigley Field or Fenway Park. And circumstances are not an excuse for sour moods.
2. Discipline is the difference between productive days and wasted ones. Shagging balls during batting practice. Eating grilled chicken breasts when everyone else digs into a ribeye.
"He's the hardest worker I've ever met in my life," Royals pitcher Danny Duffy once told me. "There's not a close second."
3. Humility counts. There comes a time when you get exposed. When your pride is extinguished. What's your next move?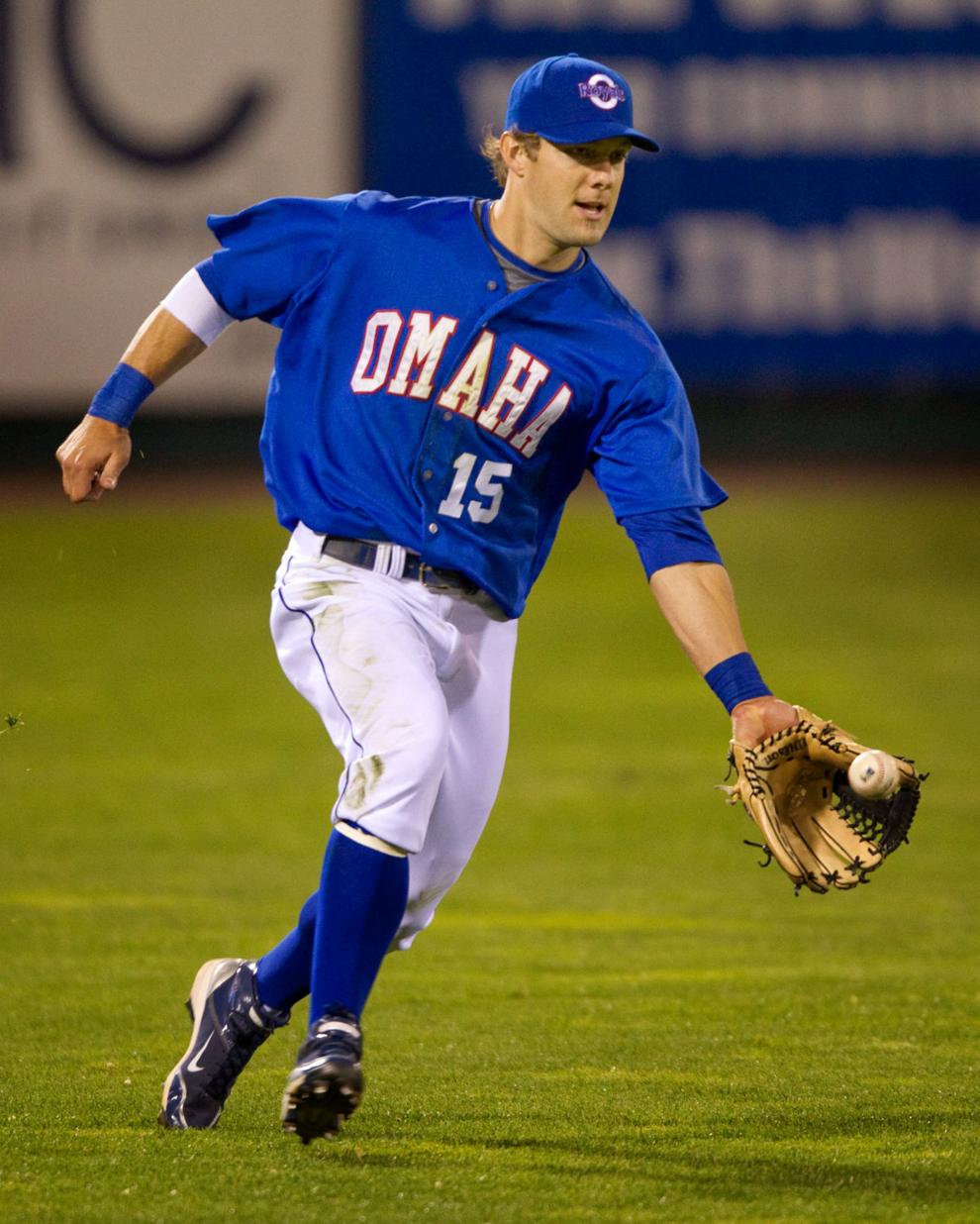 Gordon's defining moment wasn't the 2015 World Series. It came in May 2010. With a hole in his swing and a bigger one in his glove, the Royals demoted him to Omaha. This time it looked permanent.
The can't-miss kid was a bust. He easily could've limped back to Lincoln and opened a sports bar. He did not.
He moved into a Residence Inn off Interstate 80. He drove to the empty Rosenblatt Stadium parking lot — the same place 25,000 Husker fans cheered him five years earlier — and started over. Seven hours before first pitch, he fielded line drives at a position he'd never played before. Day after day.
I didn't appreciate Gordon's resilience until he returned to Kansas City and became one of baseball's best players.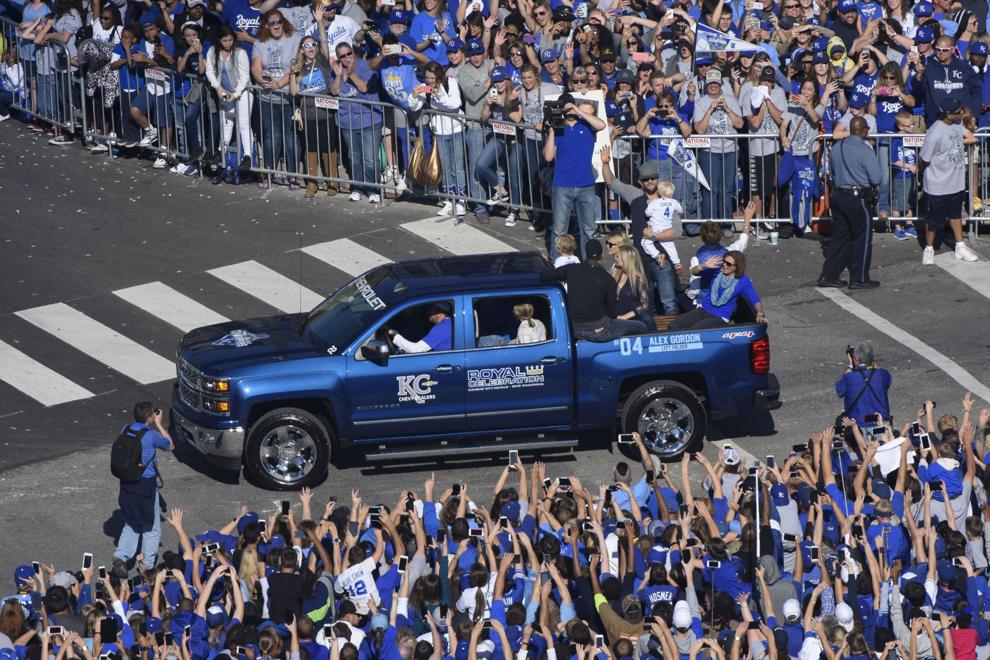 But even in a career that featured seven Gold Gloves, three All-Star Games, two pennants and a World Series ring, we shouldn't forget that he had more mediocre years than good ones. He signed the biggest contract in franchise history, then proceeded to bottom out in 2016 and '17.
In Nebraska, Gordon made everything look easy. In Kansas City, nothing was easy. Ever.
If you had told me in 2005 that Alex Gordon, who will play his final game Sunday, would retire with 1,600 hits, 190 homers and a .257 career batting average, I may have shrugged. Really? That's all?
But that response misses the biggest lesson of Gordon's career.
The purpose is the struggle. The glory is in the grind. When the future isn't so limitless anymore, when we see peers doing our jobs better — or worse, younger people outperforming us — when we go 1 for 24 and hear the boos, there's still value in showing up and maxing out.
We probably aren't going to change the world, or even our city. But we can lead our little clubhouses. Lift up our teammates. Savor our highlights. I need that lesson every day.
Gordon's image changed over and over. From phenom (2003-06), to failure (2007-10), to stardom (2011-15), to disappointment (2016-19), to Kansas City icon (2020 and beyond). What didn't change? His fire.
Gordon didn't get everything he wanted in baseball. But he emptied the tank. That's enough.
---
Alex Gordon through the years
Photos: Alex Gordon through the years
2000 All-Nebraska baseball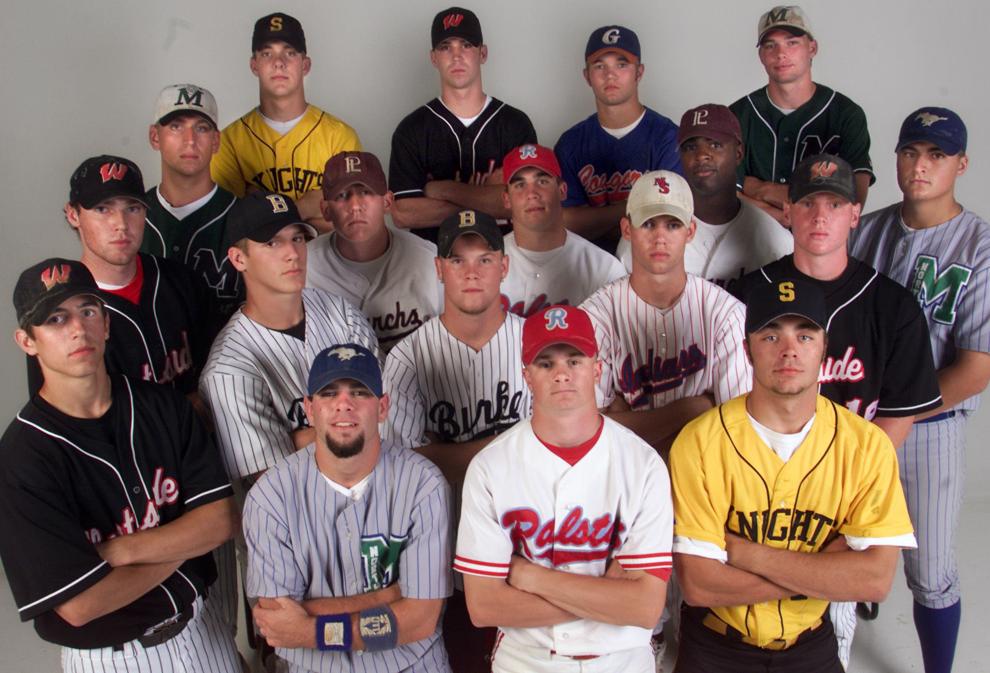 2000 Class A football championship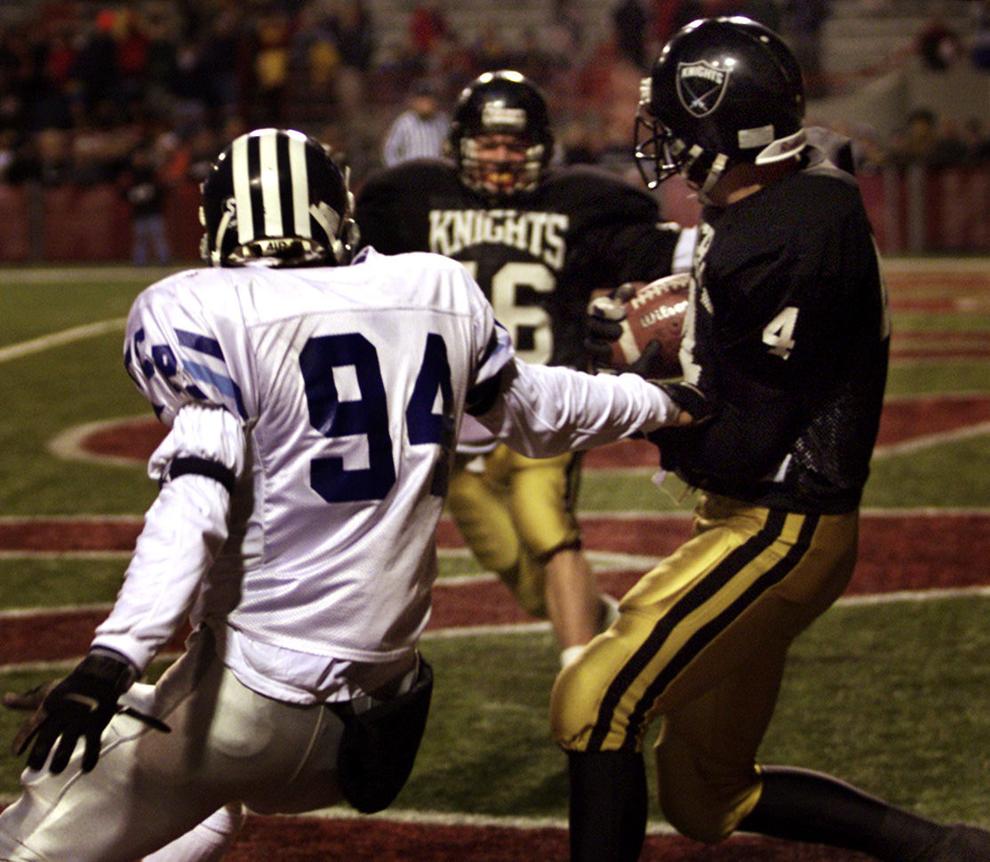 2001 Boys Athlete of the Year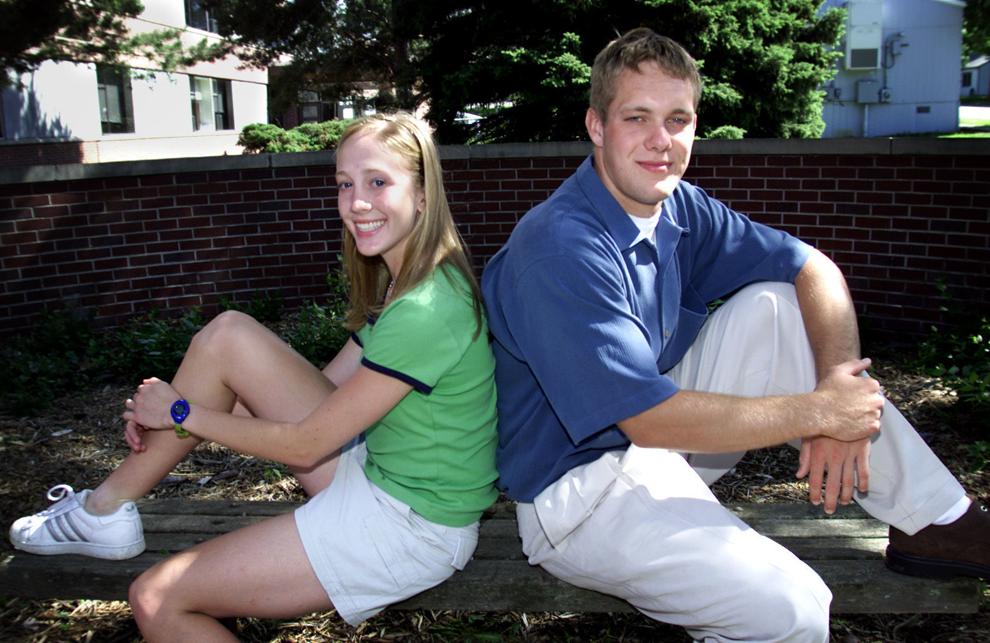 2002 High school baseball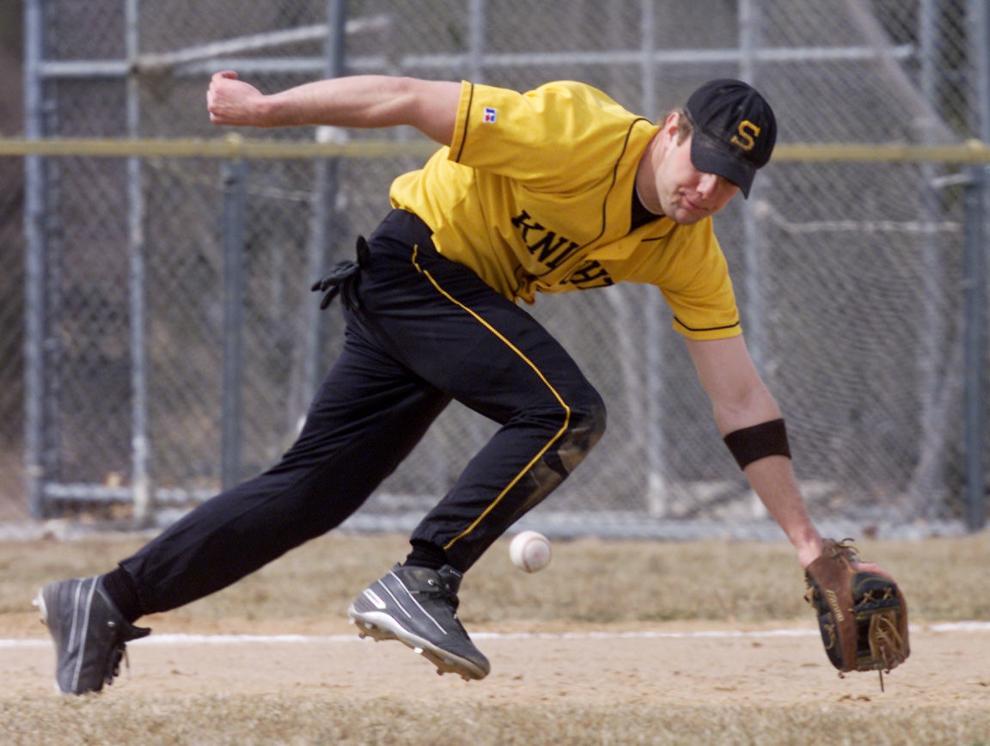 2003 Nebraska baseball
2004 Nebraska baseball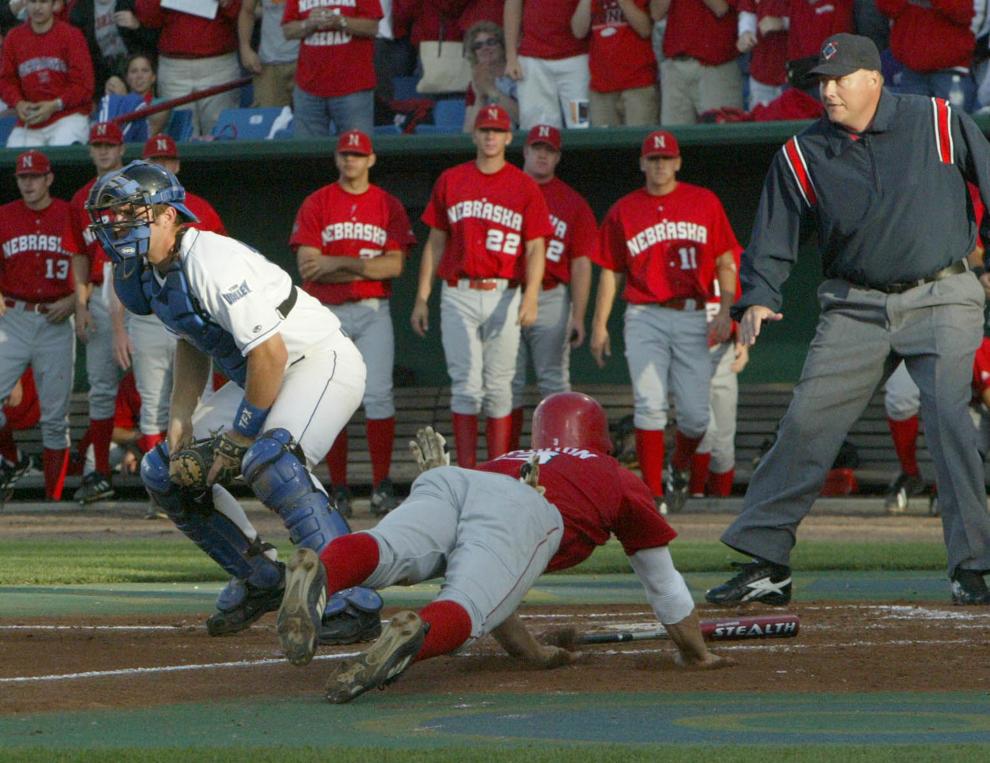 2005 MLB draft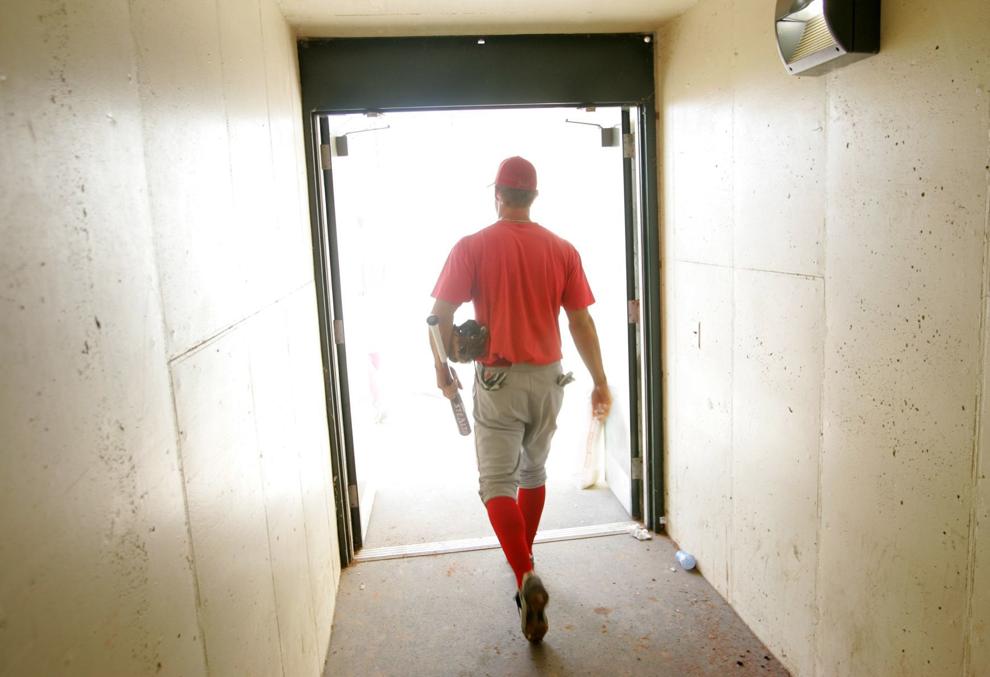 2005 Celebrating being drafted
2005 College World Series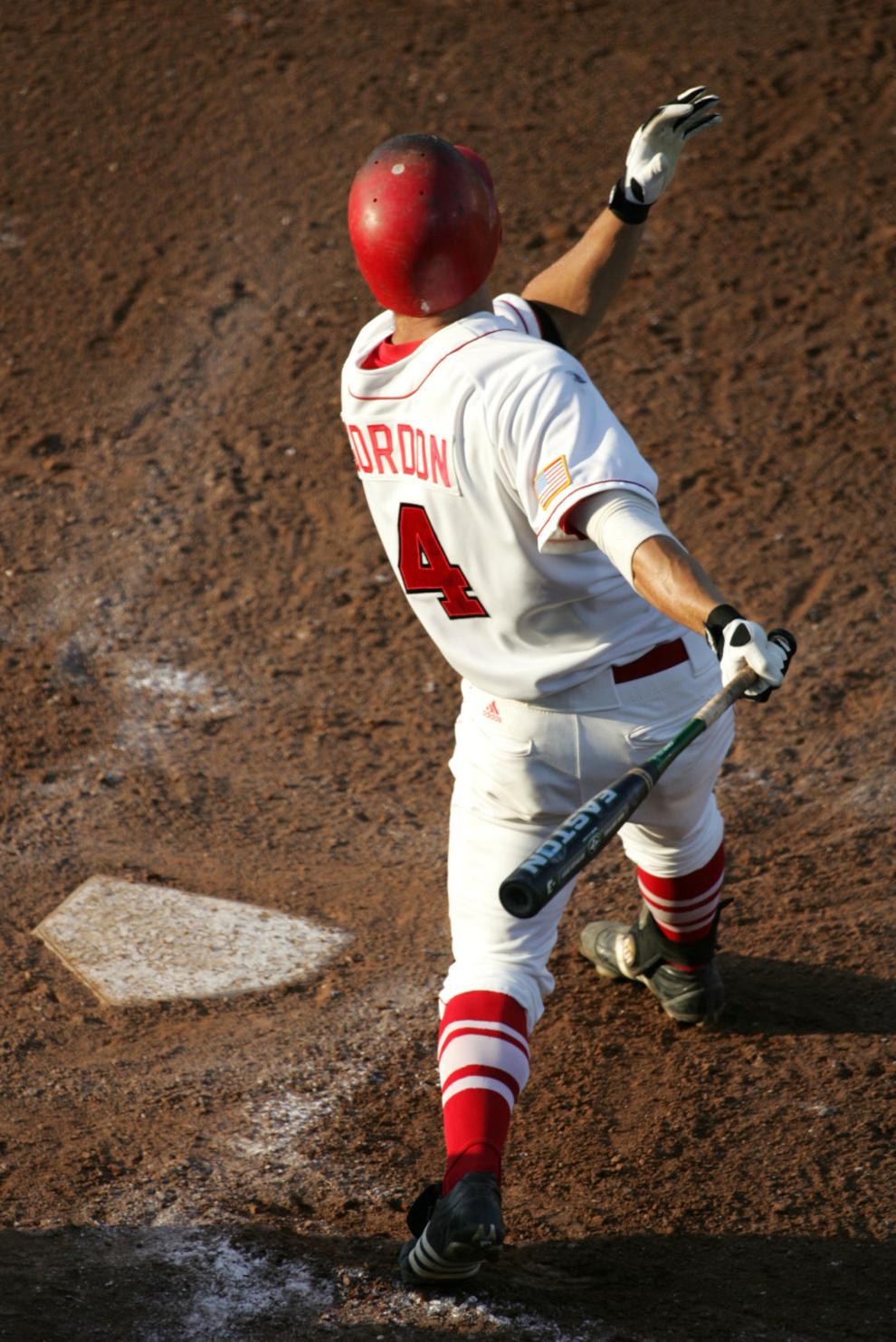 2006 Texas Wranglers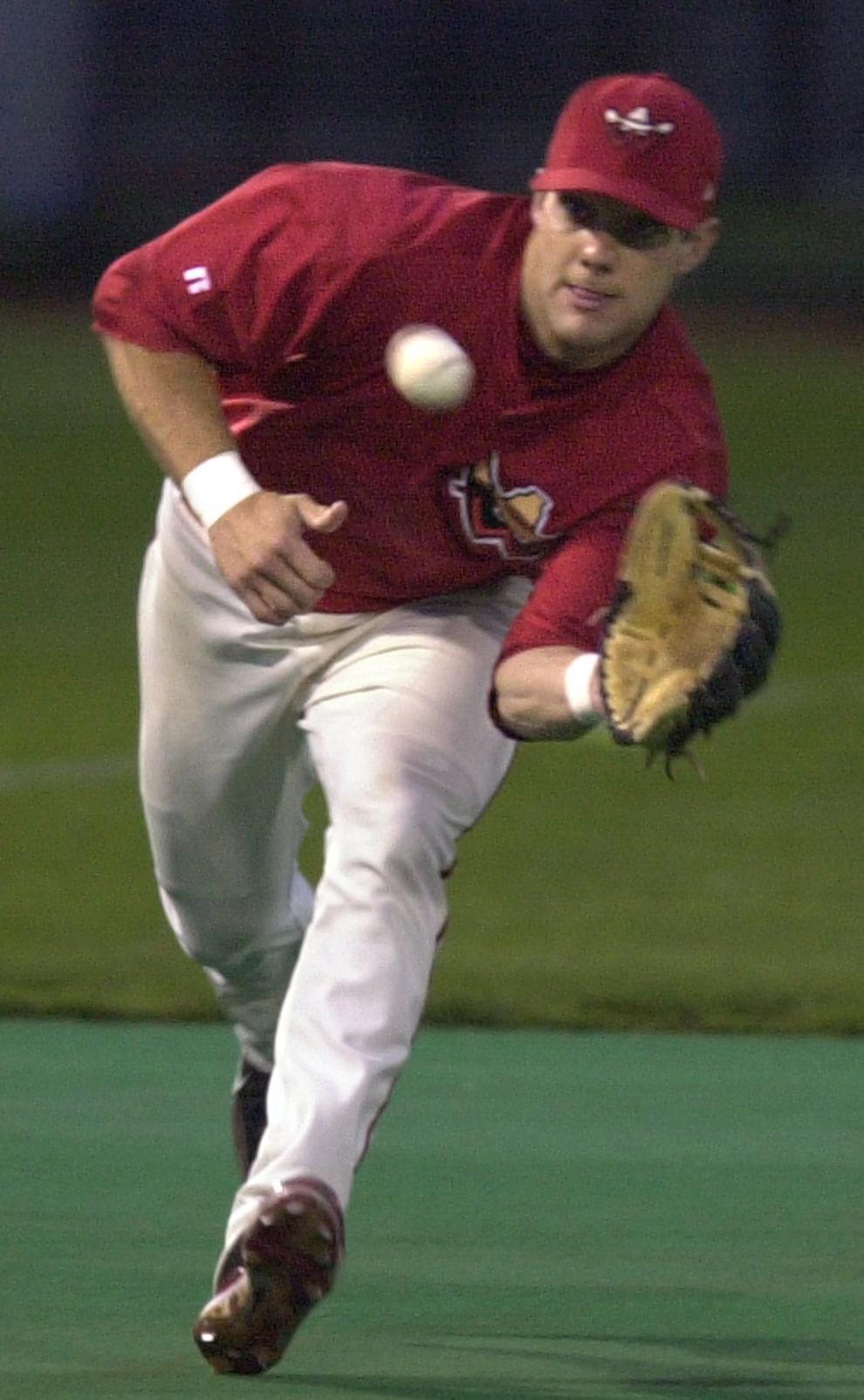 2010 Omaha Royals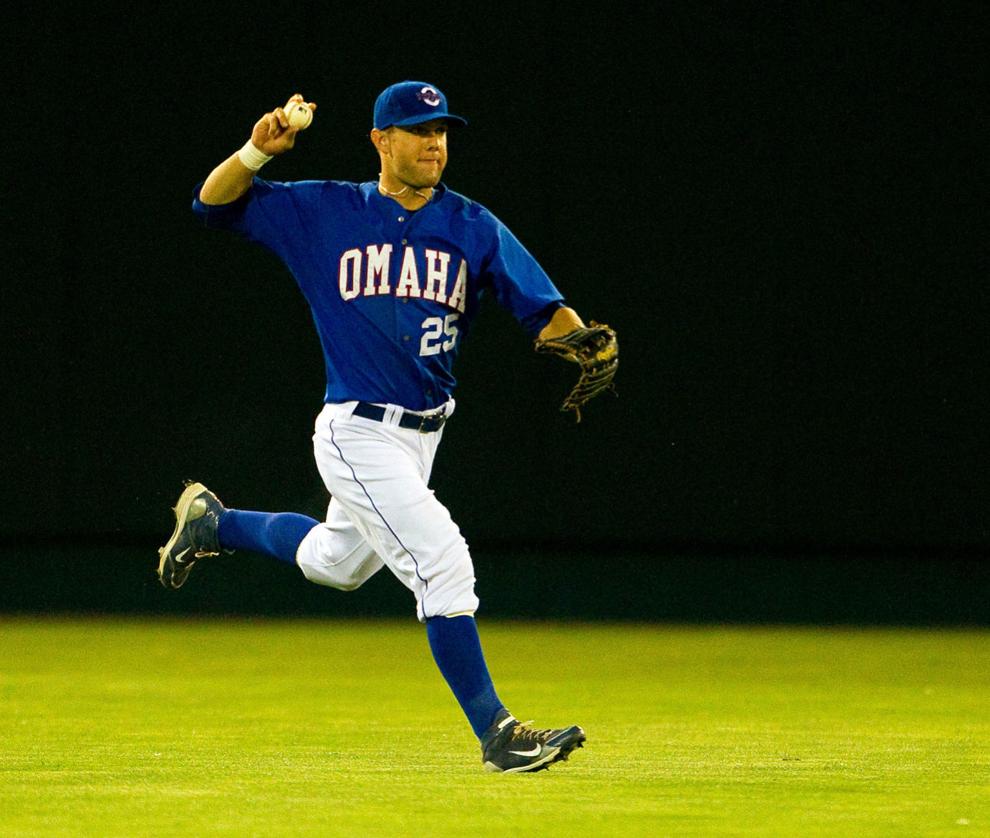 2011 Omaha's Ultimate Baseball Academy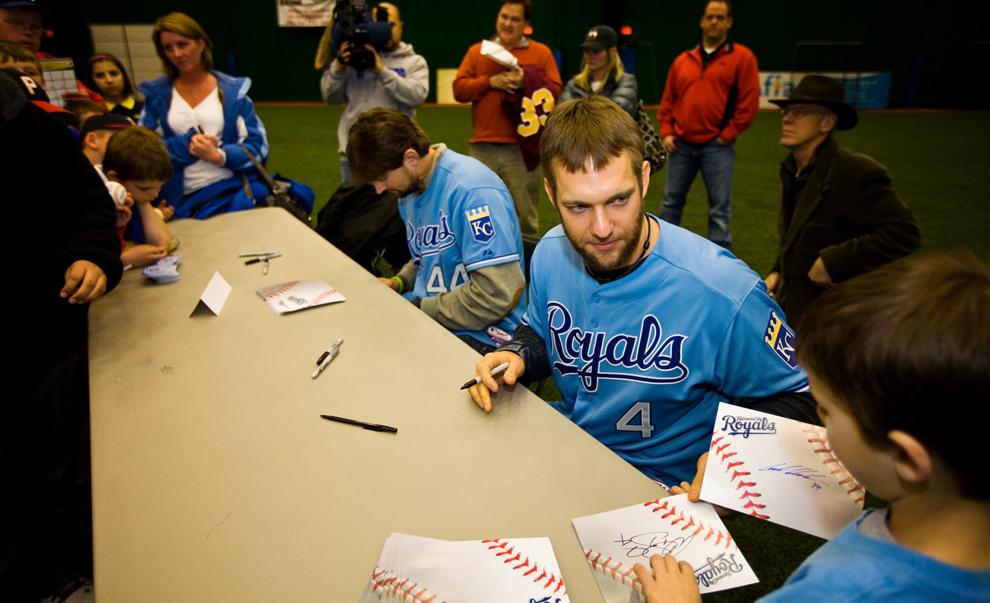 2019 MLB exhibition in Omaha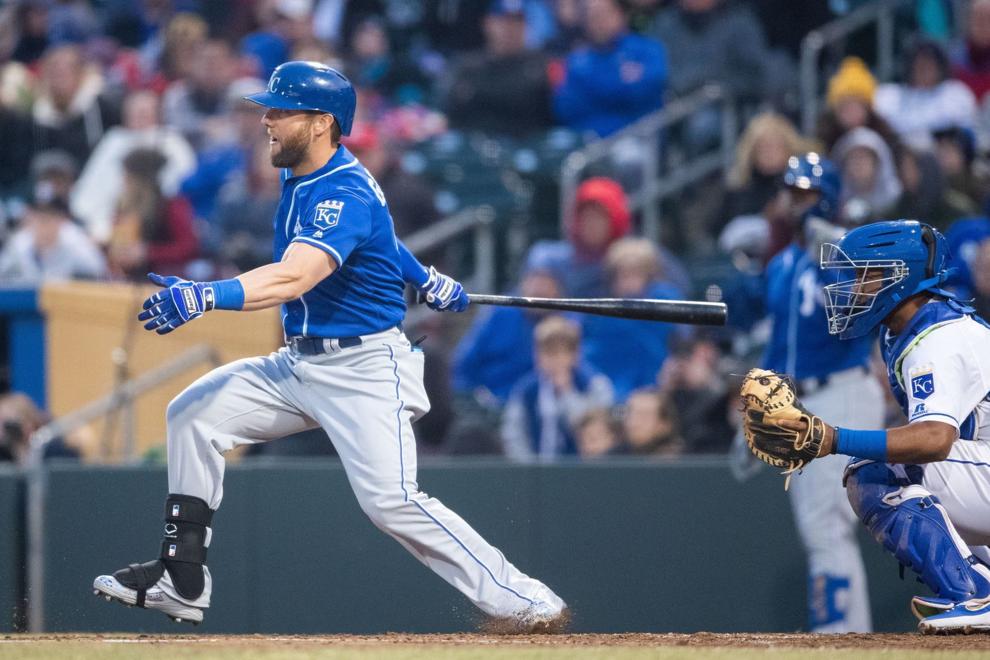 2019 MLB in Omaha